The Durango Area Tourism Office (DATO) announces a new partnership with Mesa Verde National Park. Visitors may now purchase Mesa Verde ranger-led tour tickets and official park-related merchandise for the first time in Durango. Starting April 15th, tickets will be available at the newly established Mesa Verde Museum Association kiosk, located in the Durango Welcome Center at 802 Main Avenue in Durango. 
The partnership will benefit Mesa Verde, downtown Durango businesses and tourists alike. It is estimated that 50,000 tickets will be sold during the first year. Frank Lockwood, Executive Director with DATO, expressed: "We are thrilled to work with Mesa Verde to enhance visitor itineraries in our region. This mutually beneficial partnership will help raise awareness and drive new visitation for both destinations, while providing an incredible value-added service."
The new partnership offers a convenient way for visitors to purchase advance tickets for popular ranger-guided tours to Cliff Palace, Balcony House and Long House. During peak season, travelers should purchase tickets in advance, as tours for popular sites can sell out. Tickets can be purchased two days in advance at the Durango Welcome Center, enabling visitors to easily obtain tour tickets, spend less time in lines and more time exploring.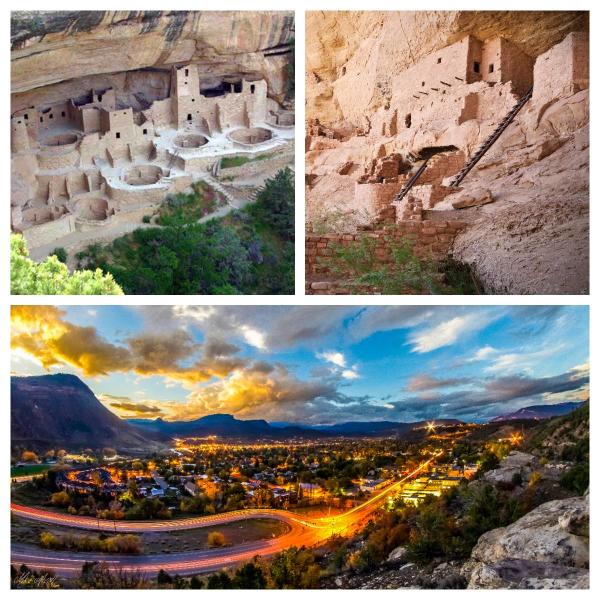 The Durango Area Tourism Office, along with the City of Durango and Mesa Verde Museum Association, is working to ensure a smooth transition, from co-promotional marketing efforts and working with local industry partners, to arranging convenient parking and facilities.
Ticket sales begin on Sunday, April 15th and continue through Saturday, October 20th, 2018. Tickets are available any time the Durango Welcome Center is open. In addition to tickets, visitors can purchase Mesa Verde official merchandise, get the latest information, directions, maps, and help with trip planning for both Mesa Verde and Durango.
For information regarding ticket sales or hours of operation, please contact the Durango Welcome Center at (800) 525-8855 or visit durango.org. For more about Mesa Verde National Park visit: www.nps.gov/meve.
About Durango Area Tourism Office
The Durango Area Tourism Office (DATO) is an independent non-profit organization operating with the mission to promote Durango and La Plata County's multitude of tourism attractions, events and services. The unbeatable combination of the iconic San Juan Mountains, art galleries, culinary fare, cultural and historic sites makes it the perfect base of operations to explore Southwest Colorado. Visit DATO's full-service Welcome Center, located at Main Avenue and 8th Street in the heart of historic downtown Durango, or online at www.durango.org. Follow @visitdurango on Facebook, Instagram, Twitter and Pinterest.
About Mesa Verde Museum Association
Mesa Verde Museum Association (MVMA), a non-profit organization, is the park's innovative educational partner that inspires life-long stewardship of the Mesa Verde region's cultural and natural heritage. Through MVMA's operation of park bookstores and special programs, visitors of all ages gain a new, behind-the-scenes understanding of Mesa Verde. Proceeds from all association programs support Mesa Verde National Park. Learn more at www.mesaverde.org or by calling 970-529-4445.