Summer in Durango is pure magic, and not just for our festival list. Long, sun-filled days give way to star-filled nights, chased by sunrises so colorful you'll remember it for the rest of your life. Summer is the season that turns longtime visitors into forever residents.
Nobody can resist the gravitational pull of this summer-loving mountain town. Whether you're here to spend time with the family, find adventure in the mountains, enjoy first-rate music events, or dance the night away, our little town will capture your heart just as it did frontiersmen more than one hundred years ago.
We've scoured every event list and recalled every heart-catching activity summers here have to offer. While this list is far from all-inclusive, it may offer a glimpse into the best vacation you're yet to have.
For the Family

Photographer: Cole Davis
1. Enjoy dinner and a show at the Bar D Chuckwagon.
2. Bring the kids on the T-Rex Express.
3. Attend the family-friendly Fox Fire Farms Winery's 'Taste of Spring' on May 26th.
4. Picnic at the 4th Annual Cowboy Poetry Gathering and Dance fundraiser.
5. Enjoy a True West Rodeo at the fairgrounds, complete with everything from bronc busting and bull riding to barrel racing.
6. Take the kids on a hands-on adventure at the Powerhouse Science Center
7. Celebrate the fourth of July with a picnic and parade.
8. Experience the history of Durango at the 83rd Annual Fiesta Days, a week-long event starting July 23rd.
9. Be one of the first to ride the Inferno Mountain Coaster at Purgatory Resort, then spend the day tubing, jumping on the bungee trampoline, climbing, navigating the rope course and more.
10. Browse the 65th annual Gem and Mineral Show on July 6th.
For the Outdoors Enthusiast

Photo Credit: Instagrammer @jessicarawls06
11. Take your SUP board to Vallecito Reservoir for the day.
12. Complete segment 25 of the Colorado Trail, from Molas Pass to the terminus.
13. Catch the big one on a guided fly-fishing creek trip from a local guide.
14. Find Durango's four lesser-known hidden waterfalls.
15. Celebrate the outdoors at Colorado Trail Days on June 29th.
16. Experience a sunset in the San Juan Mountains by horseback.
17. Camp in solitude at Emerald Lake.
18. Climb the now completed 500 step staircase from town to sky, near Fort Lewis College.
19. Stroll or bike the 7-mile Animas River Trail through town.
20. Hike to our 5 top places to enjoy wildflower season in the alpine (best enjoyed in mid-summer!).
For the Adventure Seeker

Photo Credit: Instagrammer @kean_serlin
21. Drive the Million Dollar Highway and discover why it's named the Most Beautiful Road in all of America.
22. Take a backcountry Jeep Tour over the 12,000 foot peak of Kennebec Pass.
23. Battle more than 100 rapids on a multi-day guided whitewater rafting/camping trip on the upper Animas River.
24. Then take on the Upper Piedra River for two more days of whitewater gnar.
25. Summit your first mountain peak over 14,000 feet in elevation.
26. Take an arguably terrifying, definitely thrilling, sled dog pulled scooter ride through the mountains.
27. Brush up on your climbing skills at the newly opened Rock Lounge gym and get the info for all of the best bouldering around town.
28. Take a harrowing ATV ride along historic Lime Creek Road.
29. Take a full-day ziplining tour of our national forest.
30. Climb Durango's most prominent and well-known mountain peak, Engineer Mountain.
For the Music Lover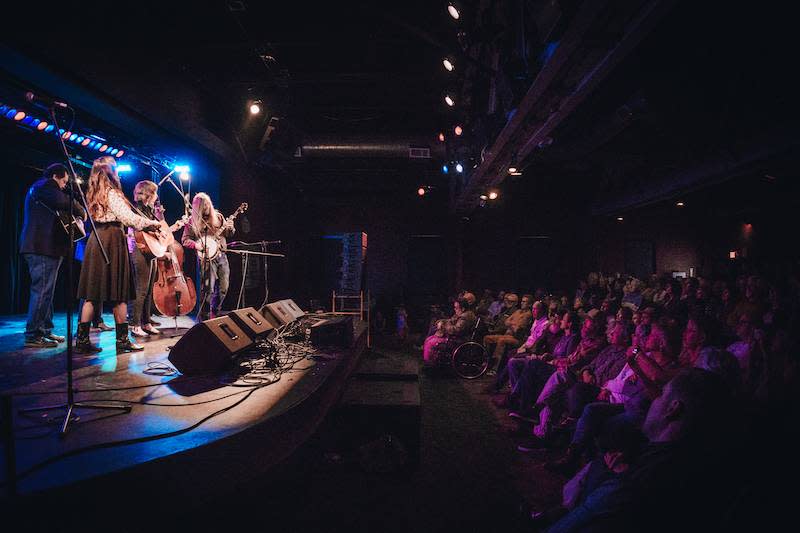 Photographer: Cole Davis
31. Celebrate Classical music at the Music in the Mountains Festival.
32. Enjoy three and a half hours of live blues music aboard the Durango Blues Train.
33. Spend Thursday nights listening to live music at James Ranch.
34. Join the locals at the Steaming Bean coffee shop for an Acoustic jam. Tuesdays are for folk music; Wednesdays for bluegrass.
35. Spend Wednesday nights at the Rochester Hotel's Secret Garden for their weekly music series.
36. Dance your heart out at the Balcony, offering some of the best views of Main Avenue during their summer concert series.
37. Enjoy local musicians nightly at the Diamond Belle Saloon, including traditional ragtime pianists.
38. Plan to attend the 50th anniversary shop of the Durango Barbershoppers on June 9th.
39. Attend at least one show at Animas City Theatre, and jam into the morning hours.
40. Make sure to visit all nine of Durango's best live music venues.
For the Ones Who Love the Nightlife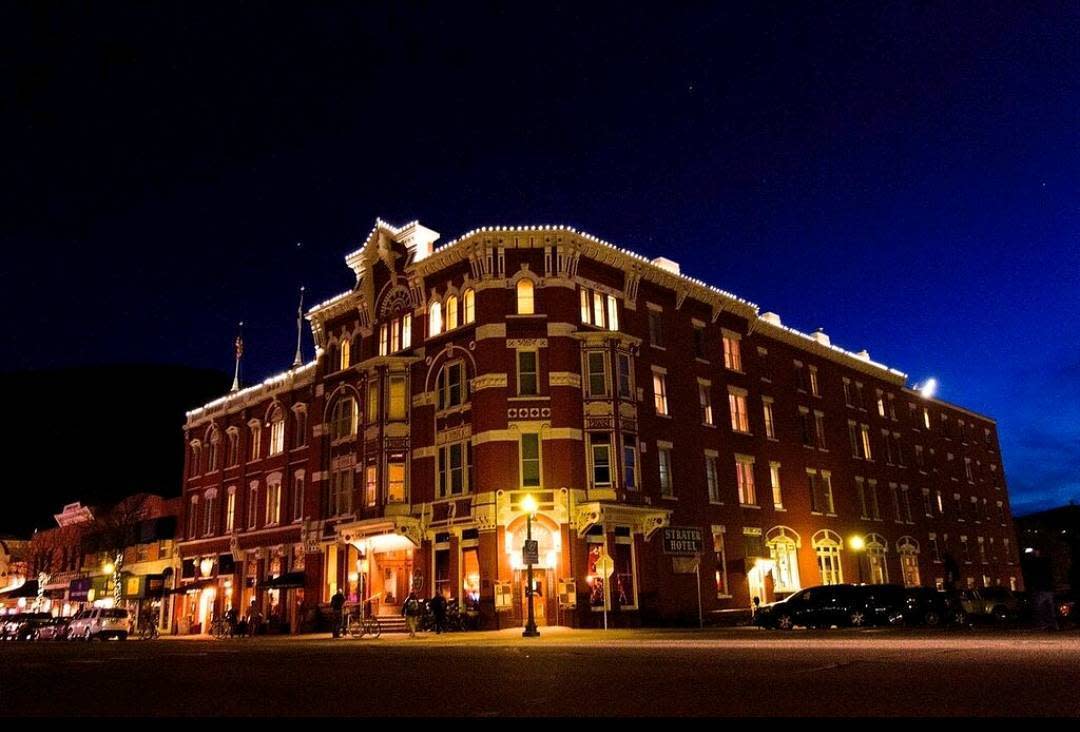 Photo Credit: Instagrammer @elana_tough_photography
41. Leave the kids at home before enjoying the comedy stylings of Paula Poundstone at the Community Concert Hall on June 15th.
42. Pre-game your evening at an Open Mic Night at El Rancho bar.
43. Test your luck and skill at the Sky Ute Casino & Resort.
44. Expect a proper boot scootin' boogie at the Wild Horse Saloon on Main Avenue.
45. Race around the bar for free shots at Lady Falconburghs Beer Bingo night, dates unofficial.
46. Get a group to tip the shotski at Durango Craft Spirits.
47. Shoot pool and let loose at Pongas.
48. Join in Salsa night at Moe's Starlight lounge.
49. Spend Tuesday Ladies Nights at 11th Street Station, Durango's newest food-stop.
50. Play bar games with the locals at the Olde Schoolhouse Cafe and Saloon.
For the Athlete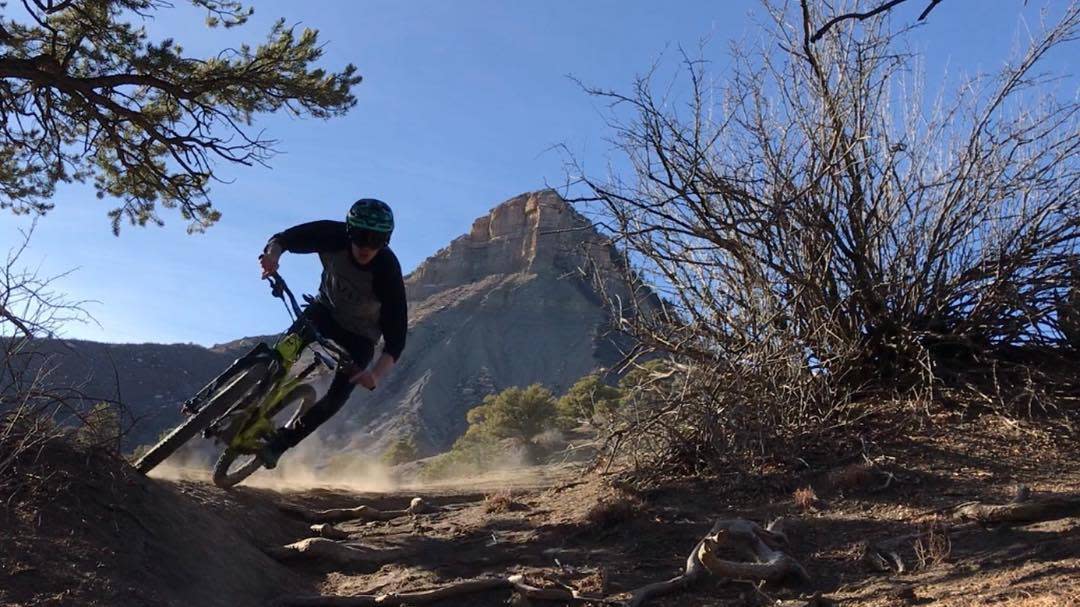 Photo Credit: Instagrammer @official.grant.gibson
51. Ride your bike on the 12 hours of Mesa Verde race on May 12th.
52. Hit the Durango BMX track on Friday Race Days.
53. Run the Narrow Gauge 10 Mile Race on May 27th.
54. Race the train on the annual bucket list event, the Iron Horse Bicycle Classic on May 25th.
55. Wind down with Happy Hour Yoga at Ska Brewing every Monday.
56. Get serious for the Steamworks half marathon on June 9th.
57. Race the Chocolate Bunny (you heard us!) at the Rocky Mountain Race Series on August 17th.
58. Attend the 2 day Vida MTB Series for bike workshops, downhill riding, yoga and happy hours on August 25th.
59. Race (or watch the end of) the 500 mile "Race across the West" bike ride.
60. Compete in the Pro Mountain Bike Gravity race at Purgatory Resort on September 1st.
For the Foodie and Craft Beverage Connoisseur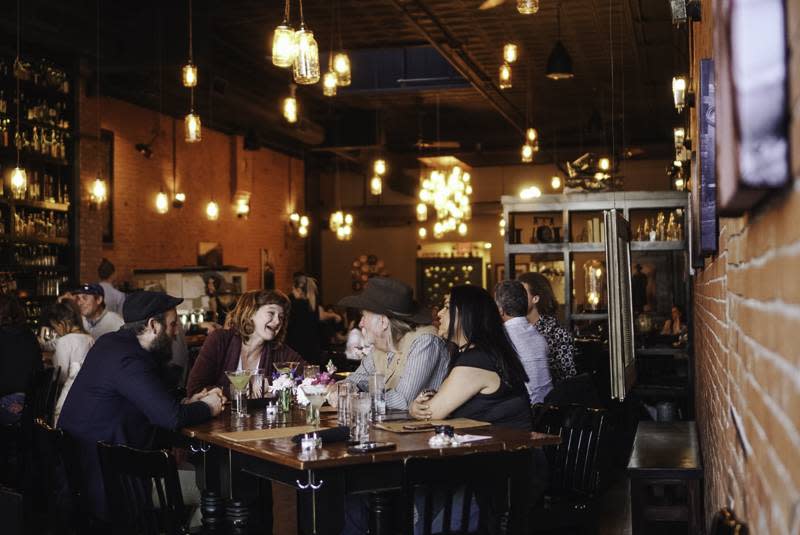 Photographer: Cole Davis
61. Get your tickets for the largest beer tasting festival in the region, San Juan Brewfest, with 50 breweries in attendance, on August 25th.
62. Follow the entire Crafted Beverage Loop, and visit with nearly 40 individual craft beverage producers in the region.
63. Dine alfresco at the James Ranch Harvest Grill for the best farm-to-table dining experience in all of the Southwest.
64. Compete in the "Men Who Grill" fundraiser and grilling event on June 9th.
65. Sample local beer at the Pine River Brewfest on August 4th.
66. Combine your love of running with your love of beer at the Thirsty 13 Half Marathon on August 25th.
67. Experience the best brunch of your life.
68. Complete the entire Durango Cocktail Bucket list.
69. Take on the Nacho Challenge eating contest at Machos Mexican Food.
70. Close out your summer aboard the Durango Brew Train on September 1st, a must-do bucket list item for all beer lovers.
For the Local Experience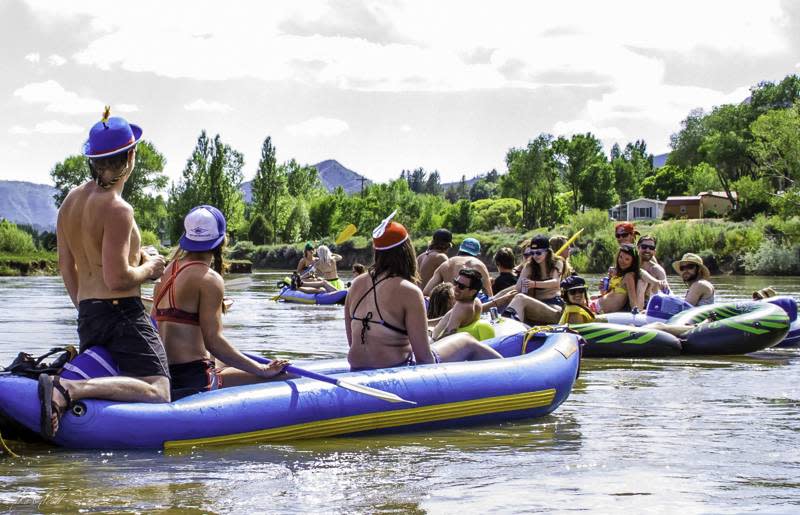 Photographer: Mike Alcott
71. Be one of the first to enjoy Lake Nighthorse, now open for the first time in 2018.
72. Shop the Sunday flea market.
73. Bring your team to pub trivia night at Brew Pub and Kitchen.
74. Kick back at Animas River Days, Durango's signature river festival, on June 2nd.
75. Sip wine or beer at the weekly Friday "Yoga and a Beer" event at 11th Street Station.
76. Stroll the Durango Farmers Market on Saturdays.
77. Float the waters of the lower Animas River.
78. Join the 11th annual Tour de Farms bike ride and learn firsthand about our local growing community on August 18th.
79. Sip your favorite cocktail in secret at the Bookcase and Barber speakeasy.
80. Rejuvenate at local Trimble hot springs.
For the History Buff
Photo Credit: Instagrammer @saraebrooker
81. Explore the historical ruins of Mesa Verde National Park.
82. Experience "Mining in Action" on the Colorado Old Hundred Gold Mine tour.
83. Catch a live reenactment of a Western Shootout hosted by the Strater Hotel.
84. Spend your evening in Chaco Canyon for a campfire talk and night sky program.
85. Ride to Silverton aboard the historic Durango & Silverton Narrow Gauge Railroad.
86. Tour the Wildlife Museum and Fish Hatchery on the banks of the Animas River.
87. Visit Durango's oldest art gallery.
88. Take a Horsefly History Tour and learn about 'murder and mayhem' on Main Avenue,
89. Join a historical home tour around Durango.
90. Tour the 1904 Animas City School building, now the Animas Museum.
For the Shopaholic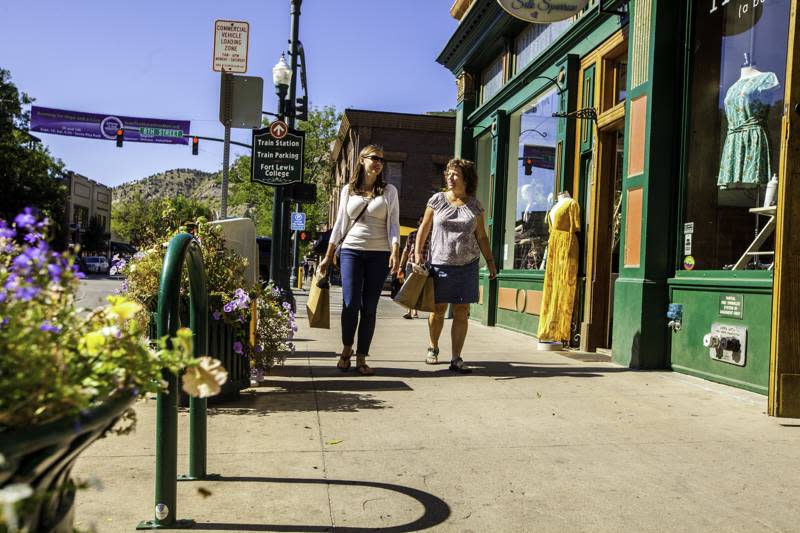 Photographer: Vital Films
91. Find the perfect gifts for loved ones back home at Urban Market on Main Avenue.
92. Find a cute new outfit at Silk Sparrow, Rose Duds or Dolce. 
93. Shop eclectic and western decor and gifts at Tippy Canoe on Main Avenue.
94. Lose yourself for hours at Maria's Bookshop.
95. Stop for a caffeine fix at Durango Joe's.
96. Get seriously pampered at Remedy Spa.
97. Catch a Live Roasting Event at Animas Chocolate Company.
98. Shop, eat and sip everything honey-related at Durango's own beekeeping and honey bottling family business, Honeyville.
99. Shop for Fido at the Pet Haus.
100. Go antiquing at Durango's own Old Colorado Vintage or Durango Antique Market.