Every town has its secrets. Our secrets just happen to be fun.
Given Durango's historic origins as a mining town and train stop, it makes sense that our streets are full of "easter eggs," small nods to the region's past. If you know what to look for and where, you're in for a treat and a unique slice of Southwestern history. Follow our scavenger hunt of Durango's hidden gems and check out the must-see attractions that were created by both the historic visitors of the past and fun-loving locals.
The Removable Brick at El Moro Tavern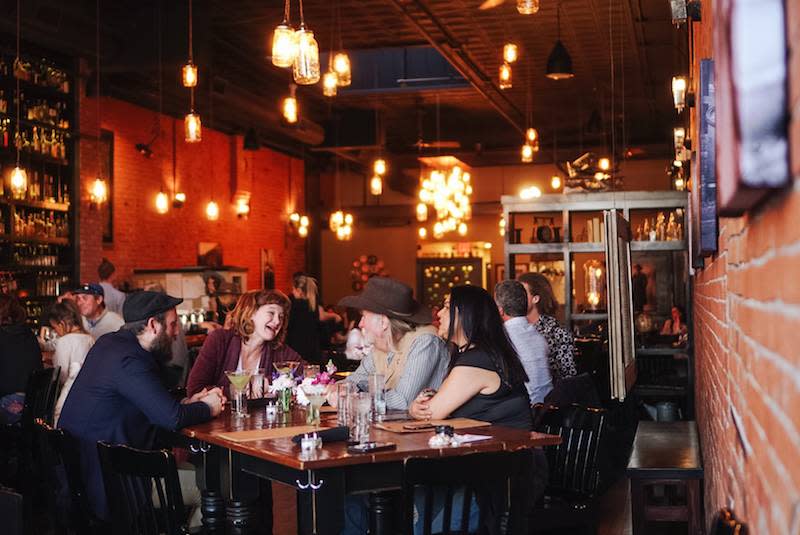 When you visit Durango, don't miss brunch or dinner at the beloved El Moro Tavern. And when you visit, be sure to look for the little secret of the removable brick in the wall. Located in the brick wall behind the bar, this removable brick hides jokes, quotes and anecdotes scribbled on paper and receipts. If you get the lucky seat, it's only right to bestow your own tidbit of wisdom for the nook.
Because this little brick is a secret gem, be patient. Please don't ask to sit at the secret brick table or disturb other diners. Catch the waiters on a slow day or pray for luck to catch a peek.
Storytelling Arborglyphs
How long does it take graffiti to become art? Aspen carvings, though a huge faux pas by Leave No Trace standards, can shed light on the history of folks who once lived and worked here in Durango. Peggy Bergon lives out of Pagosa Springs and has devoted part of her life to preserving this history in the trees. She has recovered thousands of stories in the San Juan National Forest, by making castes of old carvings, some more than one-hundred years old. Castes of her work are sold, each with their own story, at Joy Inc. Art & Tea at 802 E 2nd Avenue. Some describe love, with carving initials, while others feature more ornate drawings and characters. "Bless all the Rangers," advises another.
Sipapus in Mesa Verde National Park's Ancient Kivas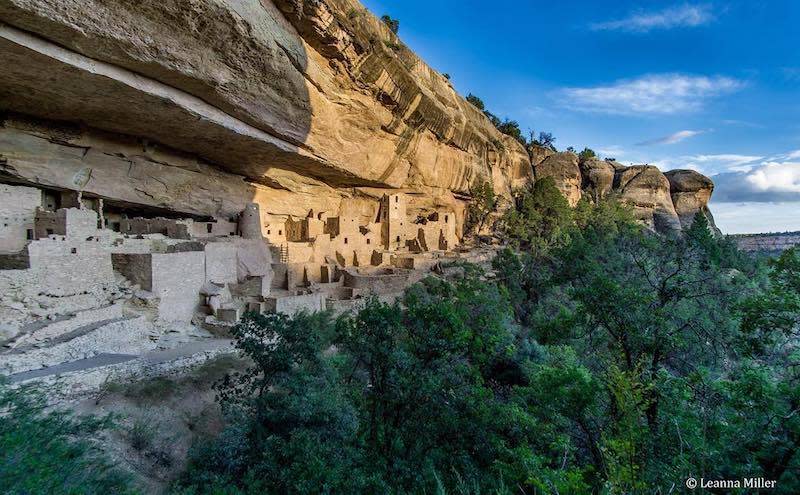 : Instagrammer @adventures.of.leanna
Located 56 miles from Durango is Mesa Verde National Park, home to some of the most notable and well-preserved archeological sites in the United States. With over 5,000 known sites, including 600 cliff dwellings, Mesa Verde offers an unparalleled look at the lives of the Ancestral Pueblo people who lived there for over 700 years, from AD 600 to 1300. While exploring the park, you'll see many kivas-- sunken ceremonial gathering places that were unique to every clan. While looking at a kiva, see if you can spot the Sipapu, the small hole located near the firepit. According to Hopi oral tradition, these holes represent the place where Ancestral Puebloan people emerged from the previous world to this one. Get a true up-close look at Mesa Verde's cliff dwellings by purchasing a ranger-guided tour ticket, available up to 48 hours in advance inside the Durango Welcome Center at 802 Main Avenue, and at the Mesa Verde Visitor and Research Center.
 

Durango's Mysterious Lego Bombs
Durango's infamous lego bomber strikes at unexpected times. Local resident Sam Bridgham, 50, has an affinity for Legos and no-harm mischief. His art pieces wrap around various street signs and poles throughout Durango, exhibiting an architectural mastery worthy of framing. Be on the lookout for them as you stroll the streets of historic downtown Durango. Bridgham also teaches Lego robotics to students at the Durango Rec Center, where perhaps he trains successors as well.
Durango's Own Hidden Speakeasy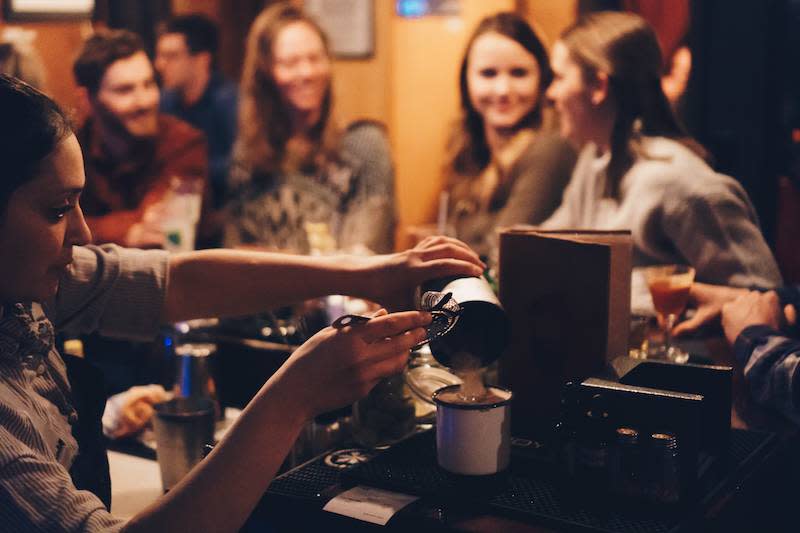 Since The Bookcase & Barber opened in 2015, it's been hard to keep our only speakeasy a secret, with countless magazine, newspaper, blog write-ups and news stories sharing the exciting success of our most unique artisan bar and genuine, old-world barbershop. When visiting Durango, enter through the barbershop and then say the password to enter the "best kept secret in Durango." If you want the password to get in and find out what lays behind the bookcase, you'll have to check their social media. The experience at the Bookcase is matched by craft, literary-inspired cocktails, and plenty of their own hidden gems hiding in the shadows.
Writer Louis L'Amour's Honorary Room at the Strater Hotel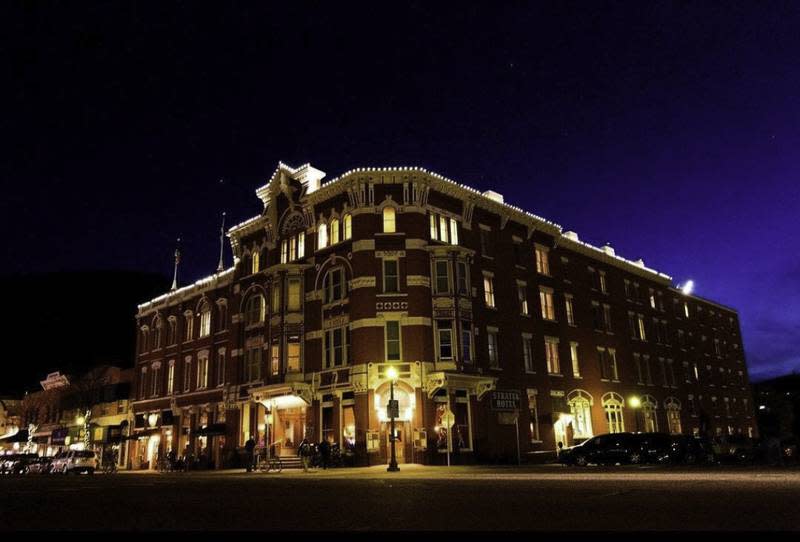 : Instagrammer @elana_tough_photography
Room 222 in the historic Strater Hotel is special. Famous author Louis L'Amour stayed here and used this room to write many of his famous works. One of only two National Literary landmarks in the state, this room is known as the L'Amour Room in honor of his contribution. Plus, as you walk through the lobby of the historic Strater Hotel, be sure to keep a sharp eye out for the secret compartments hidden in the beautifully ornate woodwork (hint: ask the bellman to give you a tour of these secret cubbies!).  
Ska Brewery's Mod Project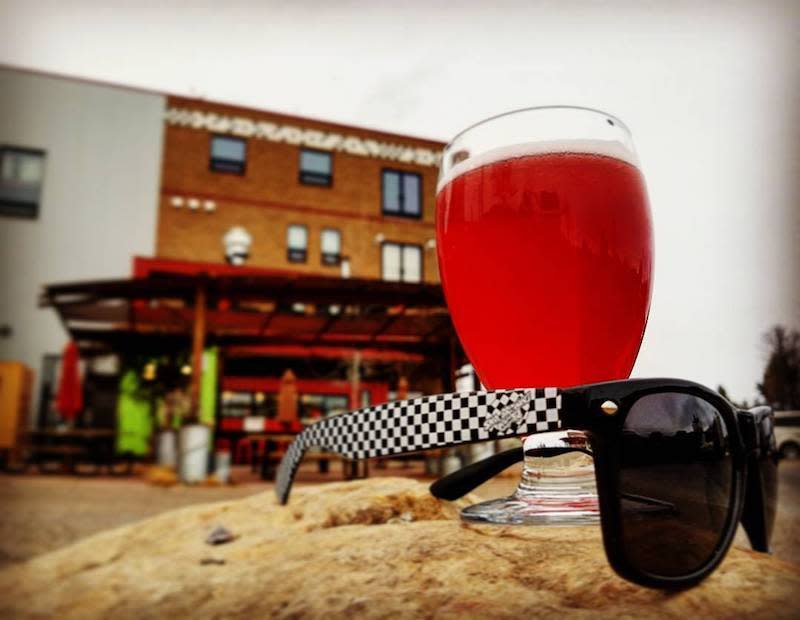 : Instagrammer @that_guy_bee_es
Perhaps not the biggest of secrets, but definitely worth mentioning, the taproom at our own Ska Brewing World Headquarters features a smaller, more specialized menu of modification project beers currently on tap. Mod Project brews are small-batch beers brewed on-site in Ska's 3.5 bbl system. Some of these rotating styles you'll only ever get a chance to taste at Ska Brewing's World Headquarters, while others, like the Pink Vapor Stew, made from beets, carrots, ginger, and apples, are now being sold in cans.
The Recess Gallery
Durango's smallest art gallery (literally!) measures in at a total of 8 cubic feet and is located in the back of Studio & gallery. The works there rotate each month and are all 5x7 or smaller. Stop in and walk through this progressive gallery to discover this tiny hidden gem.
The Old Durango Station
Geo-cachers will love this historically placed gem, the only evidence of the now-disappeared Durango Station. This is an actual geo-cache that is part of the Colorado "Chasing the Rails" game. The treasure chest, intended to be found but not removed by orienteering enthusiasts, signifies the old location of the Rio Grande Southern Railroad. It's right next to the river between the Double Tree Hotel and Albertson's... but that's all we can say.
A look at Toh-Atin Gallery's Past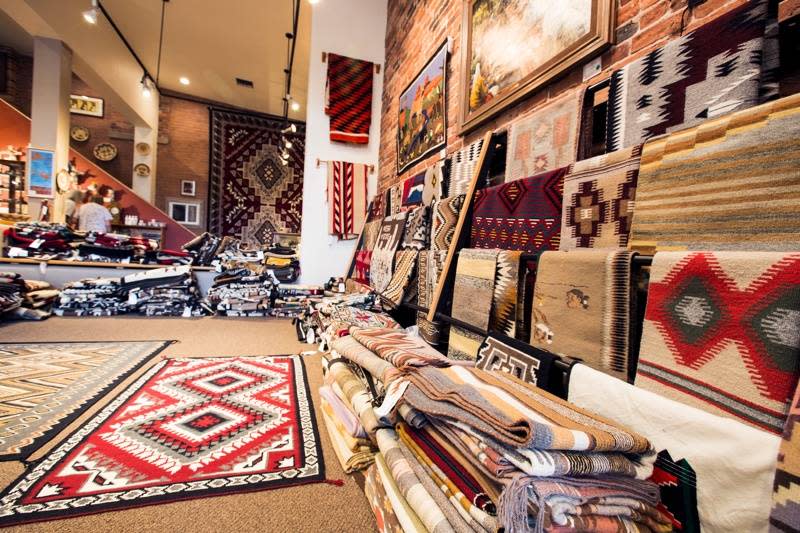 Each shop on Main Avenue has its own unique story and past, whether it had been a pharmacy, bank, grocer or saloon. Very few have preserved that past quite as well as Durango's oldest art gallery, Toh-Atin Gallery. The Clark family who owns Toh-Atin has dedicated an entire wall to old photographs, newspaper clippings and letters that have transformed the gallery into what it is today. Visit if only for the Southwestern history lesson.
A secret to know, not to find
Underneath historic Main Avenue is a series of tunnels dating back to the 1880s. Rumor has it, though it has never been proven, that promiscuous women and brothel-goers used the tunnels to navigate between secret destinations. However, the tunnels do not connect and history suggests that this is more legend than reality. The tunnels were used for storage by businesses back in the day and though there is no way for explorers to find or tour the tunnels today, it's neat to know that a whole slew of secrets sits right under your feet as you walk through downtown.

Oh, and one more, since you asked: Historic Main Avenue's most popularly sought out hidden gem, the public restrooms, are located in the Welcome Center at 802 Main Avenue. Stop in and say hi!