With our snow-capped peaks, cozy distinction, and unbeatable scenery, Durango, Colorado is the perfect place to show your love to your Valentine! Here are 12 ideas to make your Valentine's Day celebration special and full of lovely memories.
1. Spend a night in an intimate mountain setting.
Nothing says romance like a cozy cabin in a snow-covered forest. Whisk your love away for a weekend spent snuggling in a picturesque mountain hideaway. More of a creature comforts type of couple? Stay in one of our historic hotels for a luxuriously charming retreat closer to the action of downtown Durango.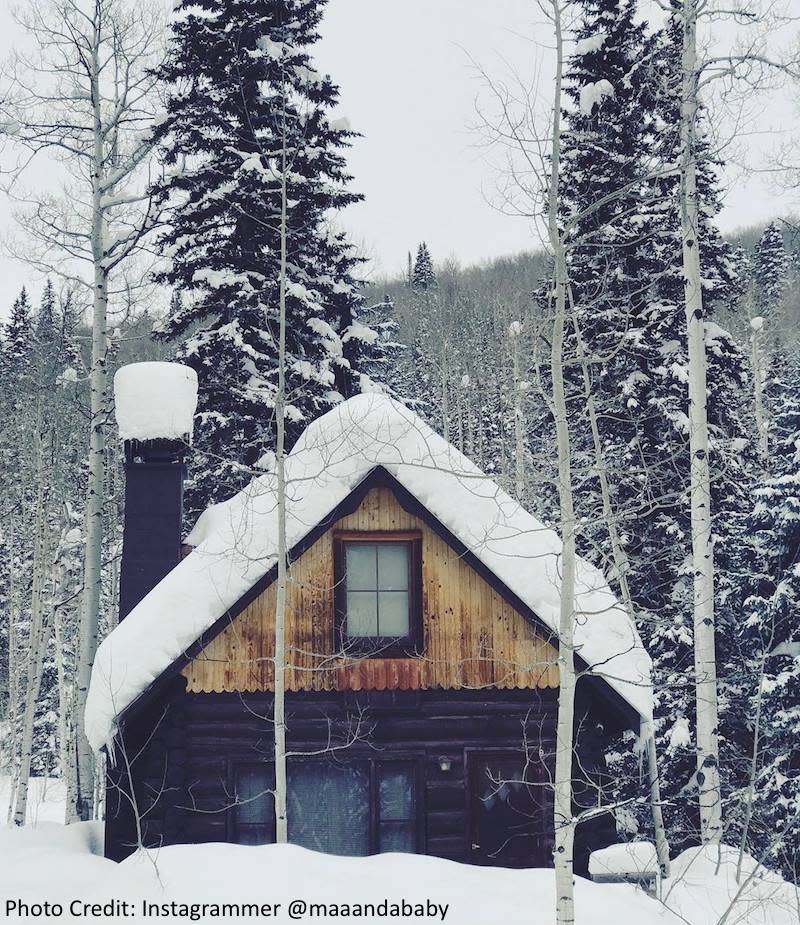 2. Blaze a trail together.
Keep the spark alive as you trailblaze through the snow together! Whether snowshoeing or cross-country skiing, push yourselves to explore new terrain as you tromp through a beautiful winter snowscape. Pack a picnic, and disappear off the grid for an afternoon.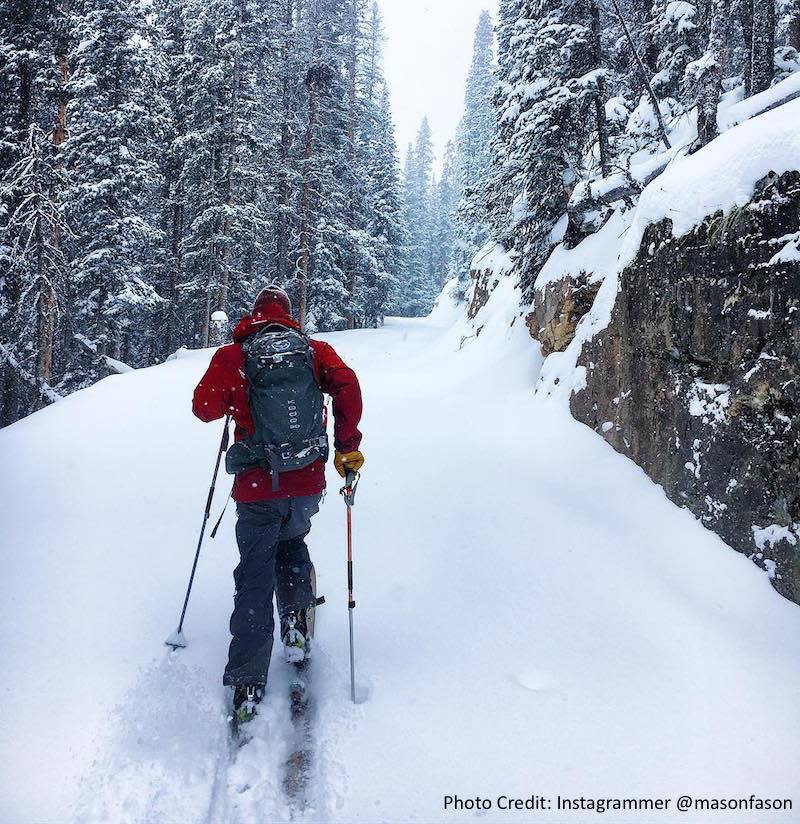 3. Soak in hot springs.
Heat things up with a soak in our natural, therapeutic hot springs! Spend an evening unwinding in the mineral-rich, natural hot pools at Durango Hot Springs for a romantic, relaxing experience.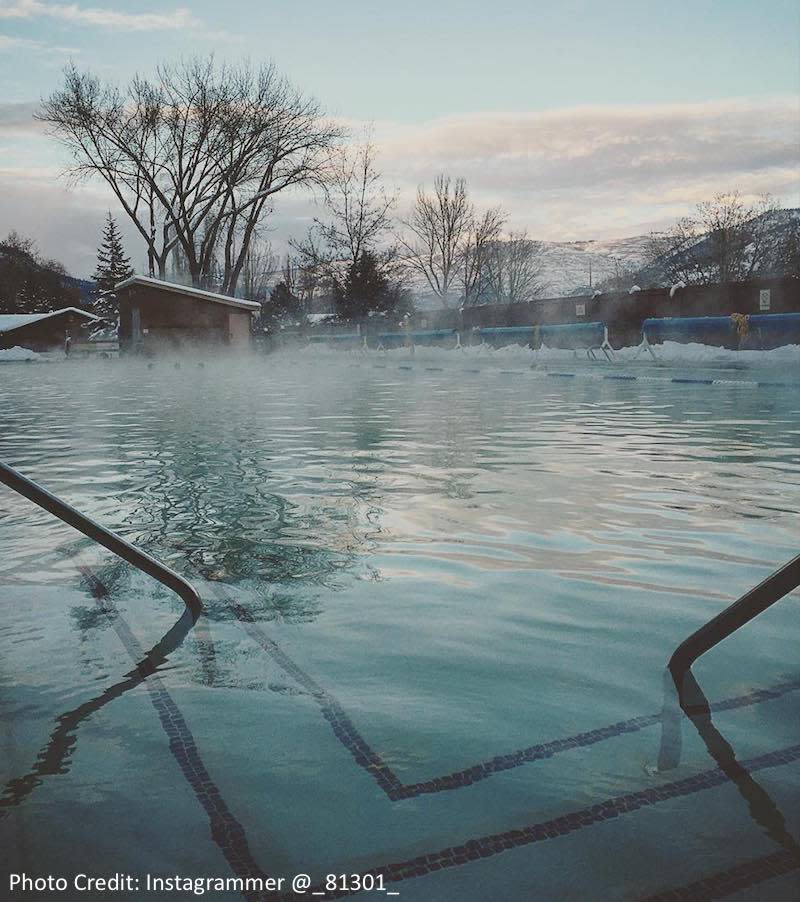 4. Share something delicious in a cozy Durango eatery.
With so many restaurant options to choose from, you'll have no shortage of spots to share a candlelit meal together. From pasta to steak, Himalayan to Mediterranean, Durango's restaurant scene is the perfect place to get close, uncork a bottle of wine, and indulge in a mouthwatering meal.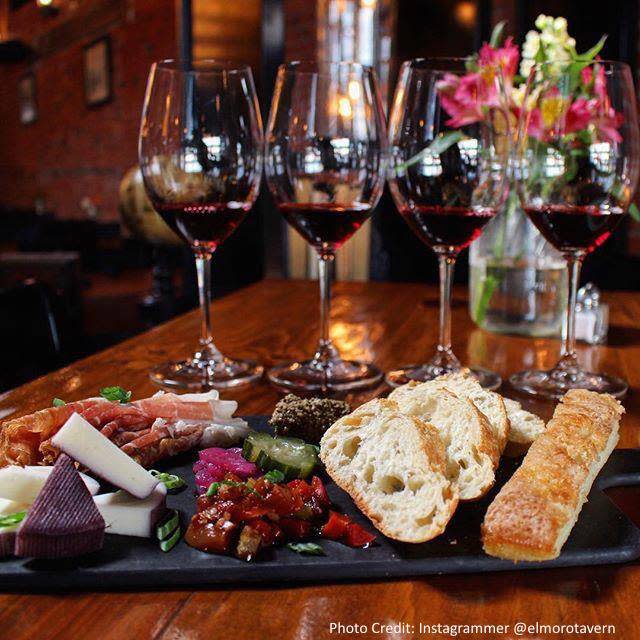 5. Take a ride through a winter wonderland.
Whether on a sleigh ride or snowmobiling, there's no better way to get close than to cuddle up as you race across the Colorado snow! Grab your other half and a cozy blanket, and take a ride through our quiet National Forests. For an exhilarating and unique ride, you can even take a special Valentine's Day Helicopter Flight, and view the scenery from above!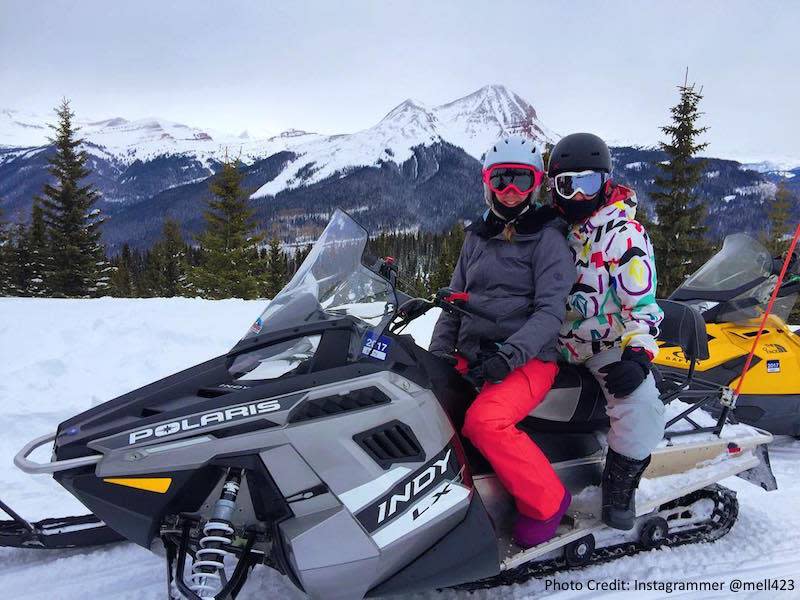 6. Hit the slopes.
With great snow, short lines, and epic runs, Purgatory Resort is the perfect place to spend a day with your snowbunny! Enjoy this intimate mountain resort together, then enjoy a delicious apres-ski beverage at the base.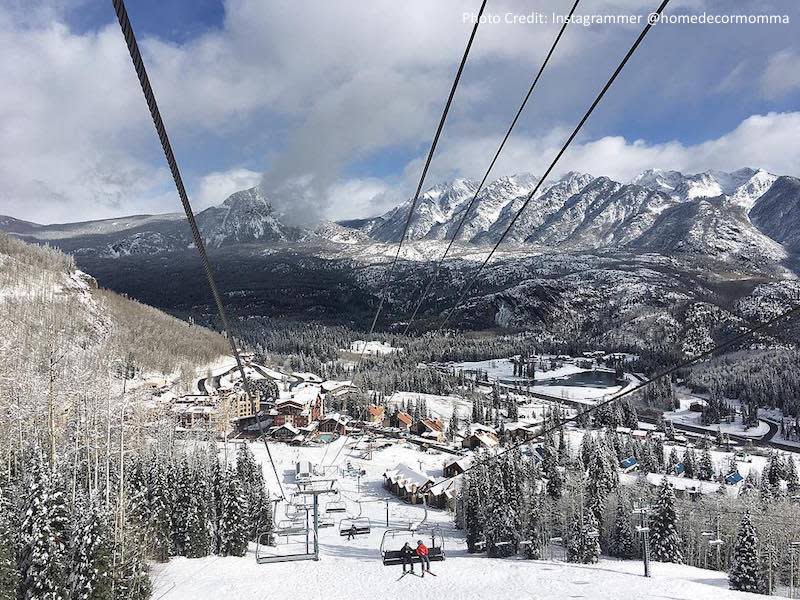 7. Take in Durango's art scene.
From authentic Southwestern art, to progressive, shared-space galleries, strolling through Durango's unique art scene is a picture-perfect way to spend a romantic evening. Discover a new favorite piece as you explore Durango's welcoming galleries.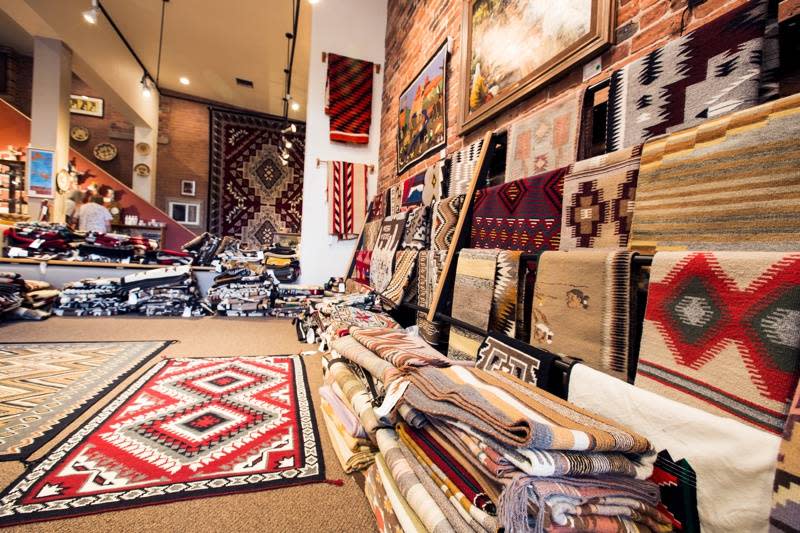 8. Snuggle up on a snowy train ride.
Climb aboard the Durango & Silverton Narrow Gauge Railroad for a cozy, charming ride through the snowy wilderness! Ride the Cascade Canyon Train 26 miles through the San Juan National Forest, then stop for a fireside lunch. Or ride the Romance on the Rails Brunch Train, and enjoy brunch, live music, and champagne on the train!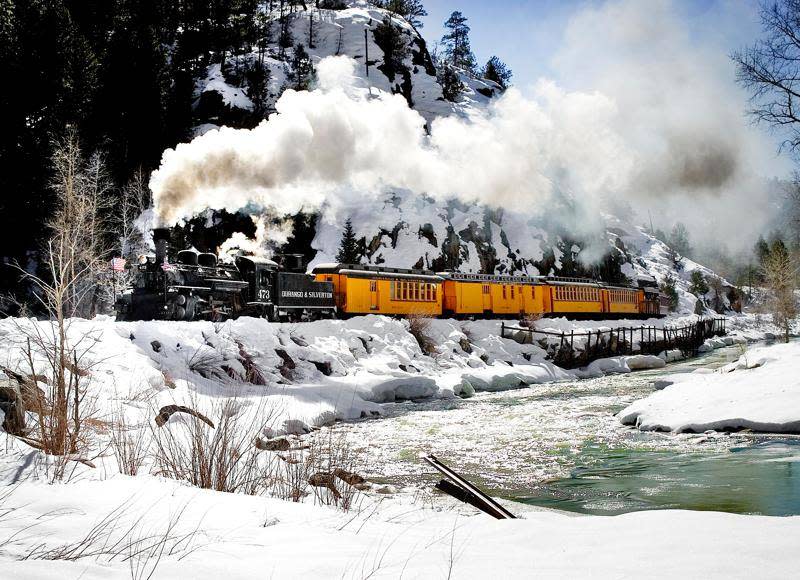 9. Go ice climbing.
Looking to add some adventure to your relationship? Give ice climbing a try! Surrounded by stunning frozen waterfalls, Cascade Canyon is the perfect place to try something brand-new together. Even if you've never climbed before, a guided trip is the perfect opportunity to reach new (icy) heights together.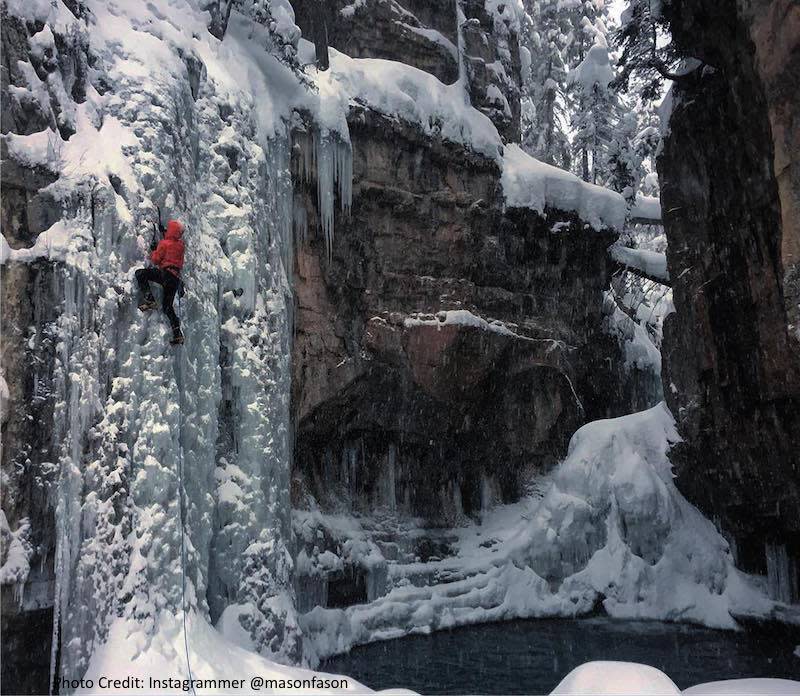 10. Take in a show at one of Durango's great venues.
From intimate, acoustic sets by local Durango musicians to high-energy, lively shows, Durango's music scene offers something for every couple. Enjoy a live set over a drink at one of Durango's local bars, or enjoy a concert or independent film at Durango's mainstay theatre, Animas City Theatre.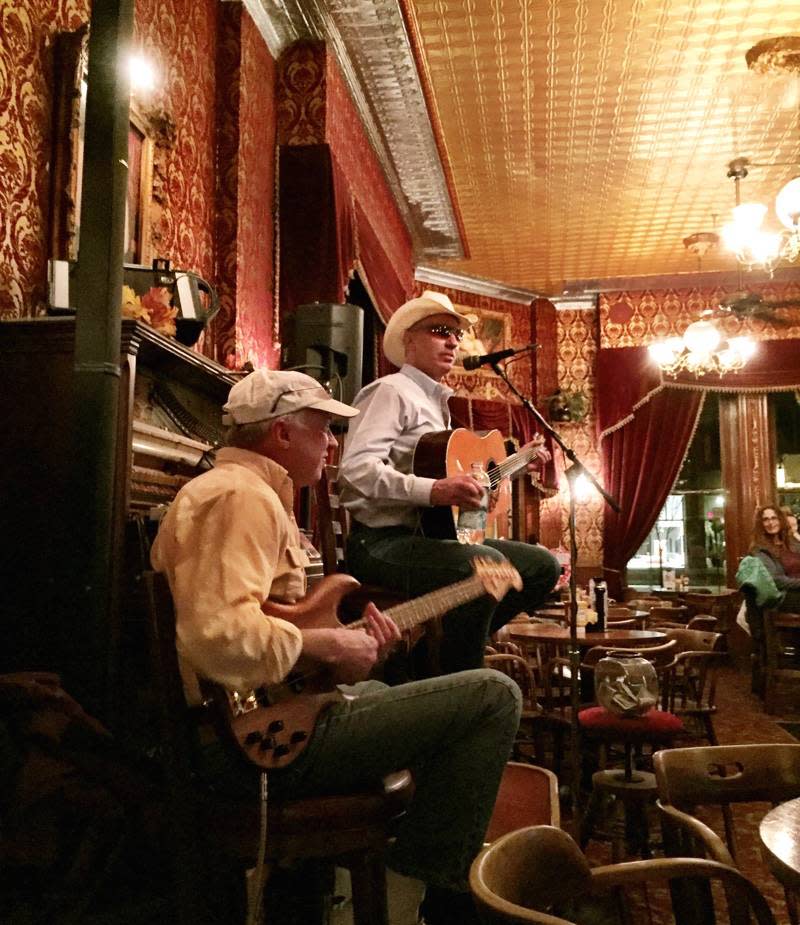 11. Taste some local brews.
Durango's six local microbreweries offer the perfect place to taste and savor together. Grab a tasting flight and spend an afternoon determining which beers you & your partner love most at each of our different breweries.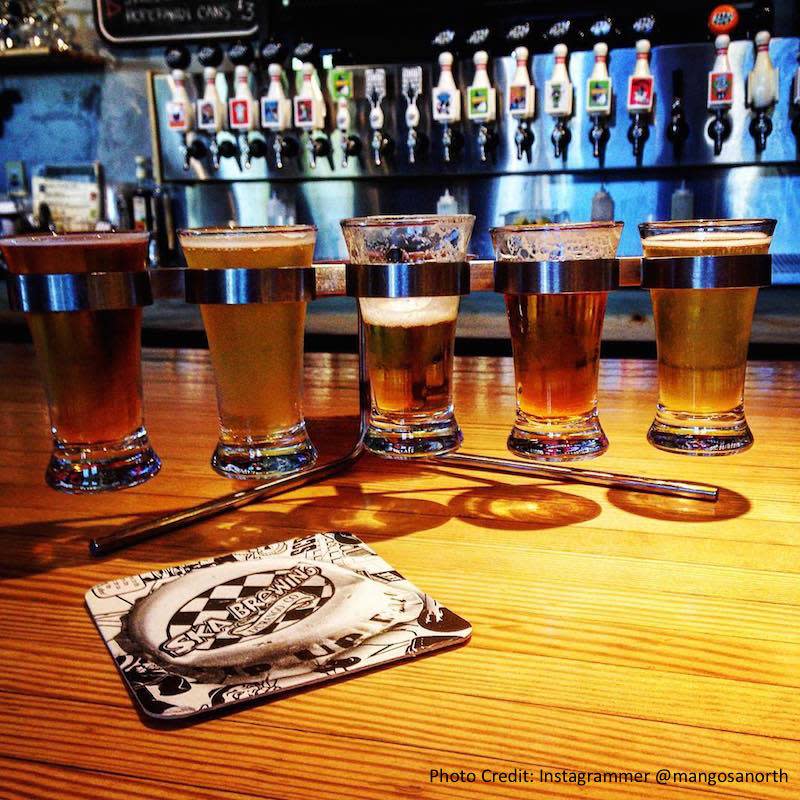 12. Or share something hot....
...to drink that is! Share a delicious coffee or hot cocoa at one of Durango's local coffee shops, or sip on a warming craft winter cocktail next to the fireplace at a charming downtown Durango bar. From in-house coffee roasters to secret speakeasies, Durango has a place for any couple to belly up to the bar!

This February 14th, make love-filled memories in Durango, Colorado! Whether you're sharing new adventures or discovering new favorite restaurants, Durango is the perfect mountain town to celebrate your love!
Request or download a Travel Planner here!
Liked this? Check out these other blog posts: