So you're getting ready to plan your adventures for 2018, and you're looking for something new. Maybe you've been to Durango before and experienced all the amazing things we have to offer: you've ridden the train, skied at Purgatory, even took that epic rafting expedition down the Animas River last year. While those adventures are always worth re-visiting, now's the time to experience something new in this top-ranked mountain town!
This year, get creative with these 13 new bucket list ways to experience Durango, whether you're a first-time visitor or practically a local!

1. Check out the "Loo with the View" at the Muldoon Mine
Nothing screams "new experiences" quite like precariously placed, backcountry bathrooms. The Sliderock and Kennebec trails, located 17.5 miles from the beginning of the dirt road on Junction Creek, offer just that.

Take a 4WD vehicle up this winding, rough route to 10,400 feet to begin your 6-mile journey. While there are plenty of picture-perfect panoramas along this hike, if you're looking for something really unique, take the quarter-mile detour before Kennebec Pass and explore the abandoned Muldoon Mine. Here at the very top of Cumberland Mountain, you will find an (obviously) out-of-commission outhouse. This teetering toilet offers would-be visitors an expansive panorama of all of Durango, with a picture-perfect backdrop of our most impressive high peaks. Our "loo with a view" will give new meaning to the phrase "when nature calls."
 
2. Experience a beer release at Ska Brewing's Headquarters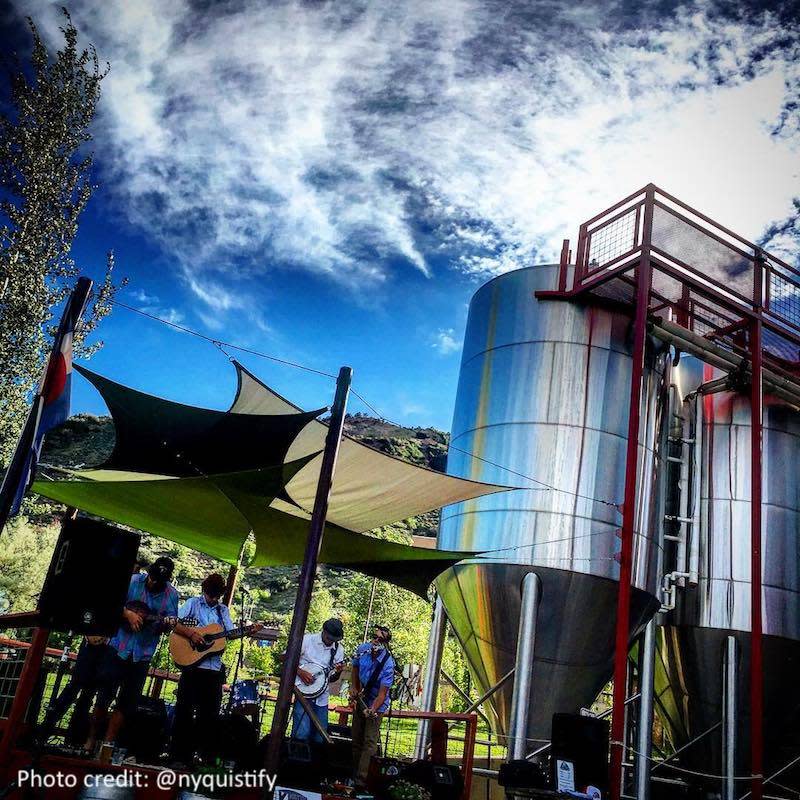 It's a simple, yet lively, way to jazz up your Durango trip-- visit one of Outside Magazine's 2017 Best Places to Work. Ska Brewing's headquarters, located on Girard Street, hosts a range of events throughout the year. Of them, the beer release parties are always unforgettable, often featuring barrel-aged barley wines, special event-inspired infusions, mod projects, seasonal favorites, and more-- all accompanied by live music and delicious food. The beers are award-winning and the brew artists who create them are legendary party throwers, so don't miss this great way to immerse yourself in the local community over what's epic and newly tapped.
While you're there, be sure to grab a bite in a shipping container! The Container of Food is an actual converted shipping container located on the second floor. From the outdoor seating area, the stairs are a bit out of the way. "Nobody is ever up here," I always boast when I bring new friends. And I'm right nearly every time.

Enjoy hand-crafted brick oven pizzas, gourmet sandwiches and more, made from fresh, local ingredients, and all featuring a recommended Ska beer paring. And enjoy a secret, perfect view right near town.
 
If you've summited Animas Mountain once, chances are you'll summit it again. This beckoning 6-mile loop is a classic, easy stroll that boasts some of the best views of town. But if you've ever studied the trail map, you may have noticed some extending tendrils heading south.

From the trailhead parking lot located on West 3rd Avenue in North Durango, follow the trails to your left. Any time the trail forks, opt for the southern (typically left) direction. If you play your cards right, this secondary route will bring you to a stunning overlook of the Sailing Hawks climbing area and distant Lightner Creek. Bring a picnic and a friend for an epic, generally exclusive sunset experience.
 
4. Place your trust in the Chef's hands
In this city of creatives, there are no professionals I trust more than the chefs who live here. Seriously. Durango is a foodie town and you haven't experienced it until you've requested a chef special. Check out the recently opened Pop Sushi, located off of Florida Road. Founded by Jimmy Nguyen, owner of another local's favorite, Rice Monkeys, Pop Sushi has turned dining into an art form.
Ask your waiter or waitress to bring their favorite menu items and experience a tapas infusion experience found nowhere else.
 
5. Take your first overnight camping trip at Colorado's third-largest natural lake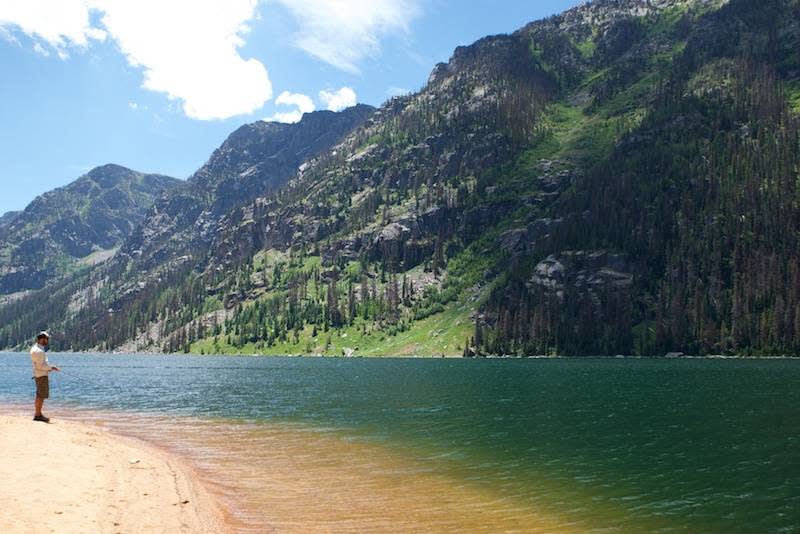 You haven't truly experienced Durango until you've spent a night in the Weminuche Wilderness. Skip the crowds at Ice Lake Basin by making your first overnight camping trip to Emerald Lake. The Pine River Trail, a 49-mile out-and-back, is located to the south of the Vallecito Reservoir. There are enough must-see sights in the area to last a lifetime, so depending on your time, preferences and ability, you can completely customize your journey.
Emerald Lake is located 2,000 feet above and 10 miles away from the trailhead, meaning you're likely to have the trail all to yourself, especially on a weekday.
For a full breakdown of the trail and attractions, check out the forest service guide here.
Ready to get rowdy? A mountain town favorite, gather three of your closest friends (or enemies) and ask your bartender to set you up for a quadruple shot of alcohol on a wooden ski. A tradition that tracks its origin to the University of British Columbia, several bars around Durango have perfected the art of gluing shot glasses to old skis. It's an ideal evening activity for folks who want the full mountain experience, served with a side of liquid confidence. Check out Lady Falconburgh's Ale House, Father's Daughters Pizza, the Steaming Bean, or Durango Craft Spirits, all located on Main Avenue, for the real deal.
 
7. Eat the best pizza in town at the Olde Schoolhouse
Ski-bumming the winter away in Durango? The perfect close to any epic powder day is spent at the Olde Schoolhouse Saloon, located a half-mile south of Purgatory Resort on Highway 550. This local hangout features a bar, pool table and the best pizza in town. 
This family-friendly cafe is easy to miss, especially in the winter months when the building is positively buried in snow, but you shouldn't let the exterior fool you. The team will hook you up with a beer pairing for your pizza and a perfect platform for swapping stories with new friends.

8. Sip your morning cup of joe in a converted bank
When the beloved Steaming Bean Coffee shop looked like it was going to close in 2016, the community rallied. Irish Embassy Pub co-owner Mike Graham offered to host the shop in the downstairs basement of his bar, the original site of the Colorado State Bank. Though the bank closed down in 1907, all of the historical fixtures remain the same. Behind the Steaming Bean bar is the bank safe, just as it was over one hundred years ago.
If you've ever rented a jeep to drive the gristly 4WD Lime Creek Road, you may have noticed a few game trails and tucked-away impacted campsites along the way. Lime Creek Road's proximity to town and the mountains make it ideal for a car camping adventure. Several impacted sights, especially closer to the southern entrance, have incredible vistas that are ideal for enjoying a private sunrise and sunset. It may take some hunting to find your perfect tentsite, but it's the getting there that's half the fun.
 
10. Find something everyone can enjoy at 11th Street Station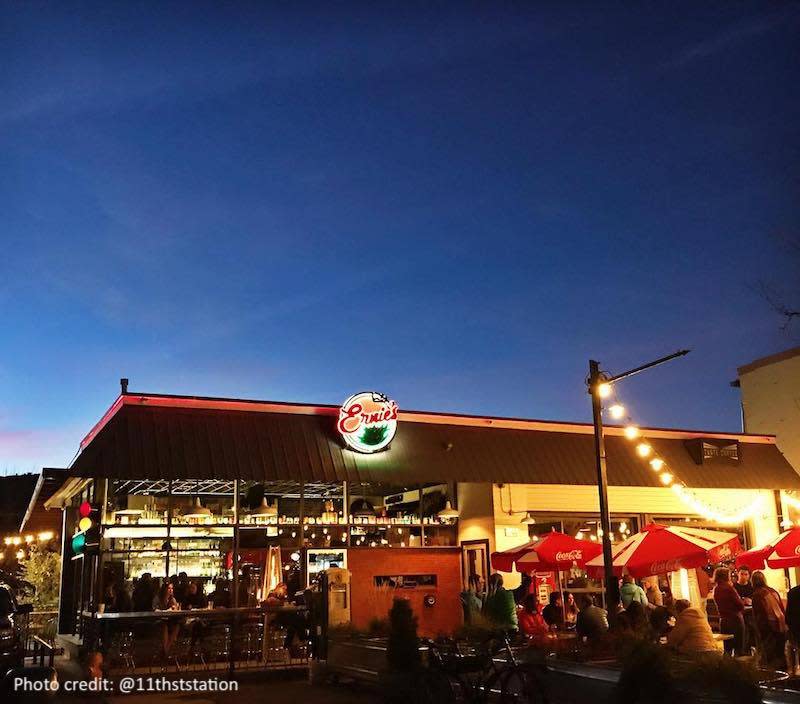 Durango's newest hangout offers something for everyone. Located at the intersection of 11th Street and Main Avenue, the 11th Street Station is an eclectic food truck lot and collective eatery that pays tribute to Durango's historic, automotive past. Located on the site of an old auto repair shop and fuel station, you can now enjoy pizzas, soups, Thai dishes, artisan coffee, sliders, cocktail infusions, barbeque and more from multiple food trucks and vendors. Plus, grab a seat at Ernie's Bar, located in the original service station.
Try a mimosa flight, enjoy live music, and stick around for one of the three happy hours hosted throughout the day. With its ample patio space and outdoor seating, this is the place to be on summer evenings! 
 
11. Enjoy your age% off at Ore House on your birthday
Celebrating a birthday in Durango? I know just the place to go. The Ore House is one of Durango's oldest and finest restaurants. Chances are you've probably heard of, or visited, the beloved steakhouse but did you know that you can get major discounts during your birthday celebration?
The Ore House will give birthday discounts on your meal that, like a fine wine, get better with age. 50 years old equals a 50% discount, and so on. Order the chateaubriand with a side of shishito peppers for the table. You won't be disappointed.  
 
12. Up the ante by summiting your first 13er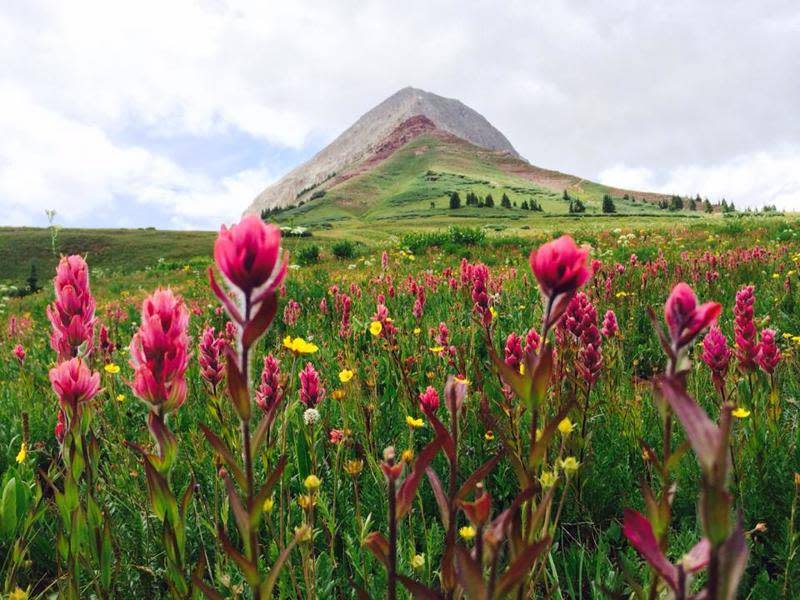 Engineer Mountain, with its double cone peak, is enticing. It's nearly impossible to make the drive to and from Purgatory Resort without wanting to stand at the top of its prominent stage. Chances are that if you've visited Durango a few times, you've made the 4.5 mile round trip to the summit. At 12,968 feet, it's simply not fair that Engineer falls so short of 13er status.
This year, make the plunge into alpine climbing by summiting your first peak over 13,000 feet. While not as frequently trafficked as Engineer Mountain, there are several moderately difficult 13ers around the Durango area. Of these, Centennial Peak and Babcock Peak are great optinos for those looking to summit.
Centennial Peak is a straightforward climb located in the La Plata Mountains. The 5-mile round-trip climbs a little over 2,000 feet to a panoramic vista of the La Platas. A 4WD vehicle is encouraged and more information can be found here on TrailScaper. 
If you're looking for something a little more scrambled and spicy, Babcock Peak, Colorado's 499th tallest peak, is located in the La Platas as well. While a fantastic way to experience our favorite mountain town and its neighboring beauty, do understand that there is high risk involved in summiting mountains. Only participate in these activities if you are willing to assume the personal responsibility for all risks associated. The best time for peak bagging is during the early hours of the late summer months.
What's on your Durango bucket list this year?