Finding family-friendly activities to enjoy in Durango is a breeze. Whether you're craving a no-fuss meal, a blood-pumping adventure or the perfect bonding experience, you can trust our town to keep the kiddos entertained all trip long.
Build your family unit by paddling the raging waters of the lower Animas River as a team. Explore the trails and tall peaks that will bring your child's creativity to life. Let them loose on the same outdoor playground we as adults love so much. You can sit back and enjoy your evenings, knowing the kids will be too dog-tired for anything else come bedtime.
Here are 16 reasons why Durango is Colorado's #1 family summer vacation destination. You're certain to find that time spent in the mountains is an ageless remedy for any summer boredom.
1. Explore the massive outdoor playground at Purgatory Mountain Resort.
Your favorite ski resort transforms after the snow melts. Come summertime, there is no greater jungle gym than the one found at Purgatory Mountain Resort. With a Purgatory Summer Pass, you'll find activities that children every age can enjoy.
From the alpine slide, bungee trampoline, zipline, ropes course and tubing hill to the brand new winding Inferno Mountain cCoaster and Summit to Base Mountain bike tour, you could spend your whole vacation just right here. Take the young ones panning for treasure with the Durango Mining Company, or let the teens loose on Twilight Lake, where you can rent canoes, kayaks and paddle boats for the whole family.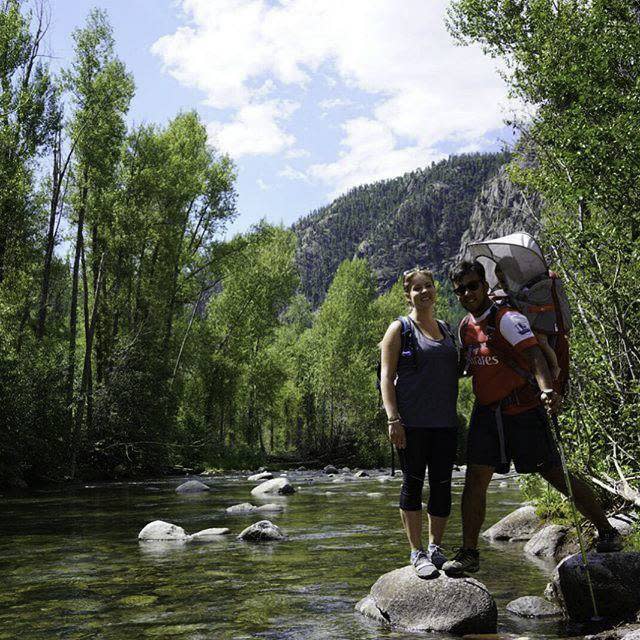 Photo Credit: Instagrammer @goonernacho
Mesa Verde National Park is Durango's closest and most historically interesting National Park. Spanning more than 50,000 acres, it's an ideal place for learning, hiking, biking and wildlife watching. The Junior Ranger Booklet provided by the National Park Service is a fun and interactive way to get your kids outdoors and involved in history. The guidebook provides a list of activities to check-off during your visit, meaning it's impossible to ever get bored.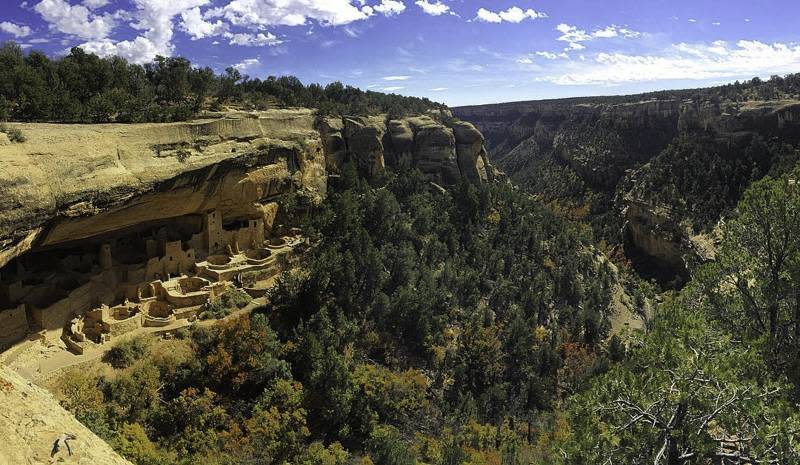 Photo Credit: Instagrammer @alamophoto
3. Stargaze on a family camping trip to breathtaking Molas Pass.
Your first camping trip as a family doesn't need to be stressful. There are several great campgrounds and RV parks sprinkled around Durango with full amenities, shops and rental equipment. The Molas Lake Park & Campground right up the road from Purgatory Mountain Resort is rated as one of the most scenic campgrounds in Colorado for very obvious reasons. Each campsite hosts a stunning view of the San Juan mountain range and Molas Lake, with unbeatable access to the Colorado Trail and other day-hiking destinations. It's an extra bonus that this campground keeps the s'mores ingredients in full supply, right next to the rental SUP boards.
4. Spend dinner at a genuine Old West Cowboy Show and Chuckwagon feast at the Bar D Chuckwagon.
From the Bar D train and Lil Buckaroo Park to the Kid Korral, seesaw, and tractor-pulled hayrides, the Bar D Chuckwagon offers a unique place to let your kids run loose and be themselves. It's a family favorite for a reason; this four-hour event is held nighty during the summer and offers a way to keep everyone happy. You can enjoy the music, dancing and cooked-to-perfection barbeque dinner community style, while the kids wear themselves out playing outdoor games until sunset.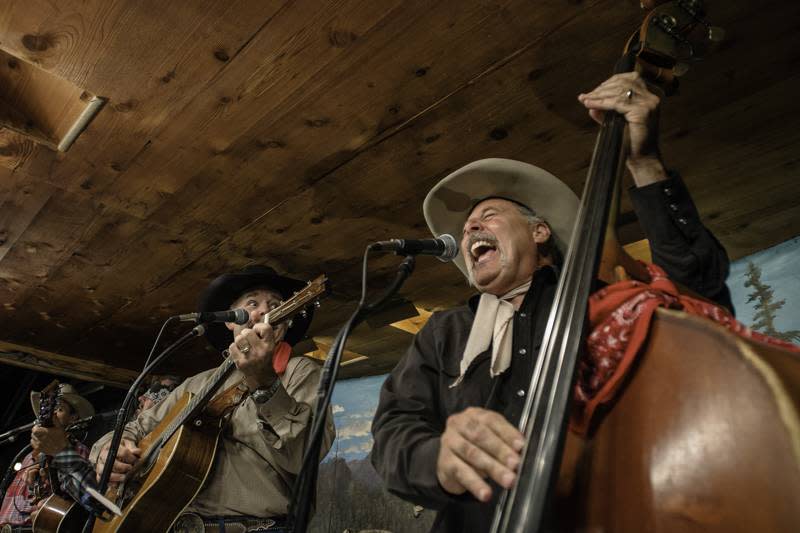 5. Enjoy stress-free meals at one of Durango's award-winning breweries.
Don't give up the activities you want to pursue just because there are kiddos in tow. Durango's award-winning breweries like Ska, Steamworks and Carver Brewing Co. are set up with families in mind. Enjoy extra space to run around at Ska's patio or the very family-friendly atmosphere of Steamworks without any worries.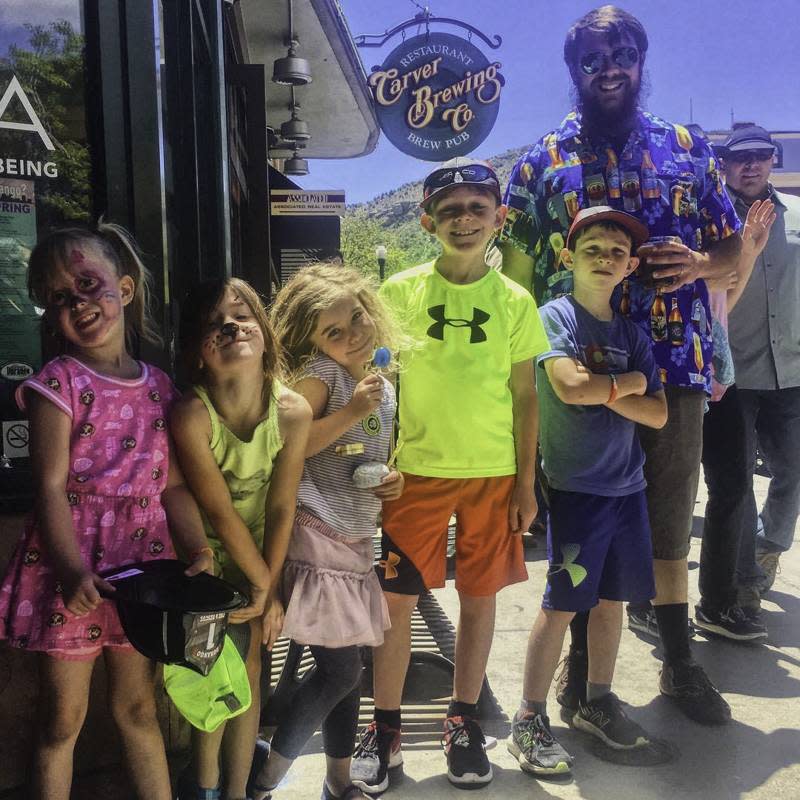 Photo Credit: Instagrammer @carverbrewing
6. Test your puzzle solving and teamwork skills at Conundrum Escape Room.
Nothing bonds a family together like a live escape room. Put your problem solving skills to the test by tackling riddles and hunting down clues to make your escape. For children of eight years of age and older, this themed experience can bring even the shyest of detectives out of their shell and bring out the best in our little leaders.
7. Shop the historic streets of Durango for the perfect souvenir
For the whole family, there is so much to be seen in Durango's shopping district. Find the best housewares (as well as mountain-themed books, toys, and baby clothes) at Urban Market or unique homeopathic remedies and vitamins at Dancing Willow Herbs. Mom will love a visit the Silk Sparrow or Lively clothing boutiques, Dad will enjoy scoping out gear at Gardenswartz or the San Juan Angler. And for the kiddos, dare to enter the Animas Chocolate Company or Fuzziwig's Candy Factory.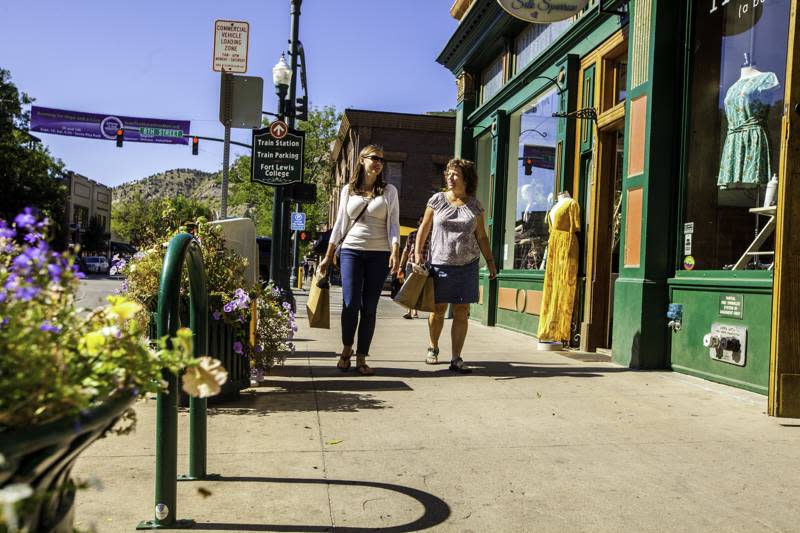 8. Ride the historic Durango & Silverton Narrow Gauge train and spend your afternoon exploring the old mining city of Silverton
Is there anything more magical, as a kid or adult, than riding a train through a secluded national forest? The train excursion to Silverton, Colorado, offers unrivaled views of the Animas River Valley that you'll get nowhere else. Enjoy a train car loaded up with snacks and check out themed events throughout the year, such as the Dino Train. You and your loved ones will get the chance to stroll the quaint streets of Silverton, a small mining town with a whole lot of character.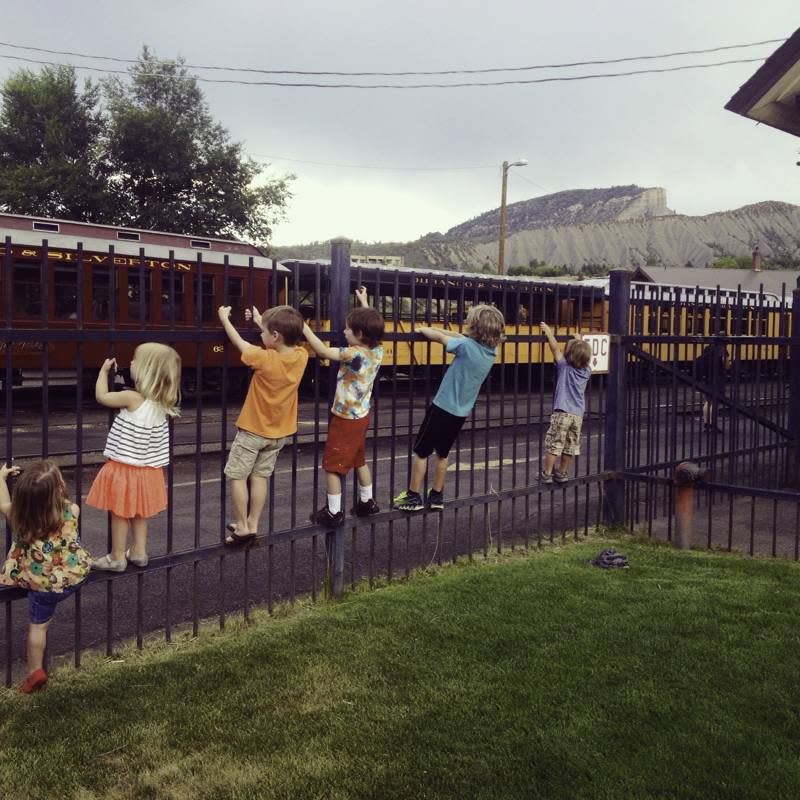 9. See the live bees making honey at Honeyville
Celebrating its 100th year in operation, Honeyville is Colorado's third generation beekeeping and honey bottling business. Here you'll find locally made and heavenly tasting jams, syrups, wildflower honeys, lotions, cocktail mixes, wine and so much more. Besides the shopping, your kids will enjoy watching the live bees that keep this place running. They crawl through tubes and glass windows, keeping as busy as bees all day long.
10. Feed the trout at the local Fish Hatchery and Wildlife Museum
A self-guided tour of the Fish Hatchery and Wildlife Museum downtown is a fun, free and interactive way to learn about the local wildlife. For just a quarter or two, you can feed the massive, colorful trout swimming the raceways at the park. With easy access to the Animas River and Animas River Trail, this is a simple way to keep the adventure going.
11. Sample new, healthy and delicious local foods at the Durango Farmer's Market
The Durango Farmers Market is one of my favorite all-time things about Durango. Every Saturday, from 8 AM to noon, the First National Bank of Durango parking lot comes to life with activity. It's a great place to meet people, socialize, catch live music and learn about Durango's strides to keep it local. Companies like Fired Up Pizzeria bring in their pizza oven and will be serving up food on the spot. From the produce to the meats, cheeses, eggs, plants and flowers to the locally made artisan goods and gift items, the kids will love the farmers market if only for the bustle of activity and energy. Get out of your comfort zone and try some fresh made veggie juices, wheatgrass shots or smoothies.
12. Get interactive at the Powerhouse Science Center
Durango's Powerhouse Science Center was once a power plant, but since 2011, it has served as a converted indoor science playground kids will love to explore. There are events and activities hosted year round and even a Toddler Time for the smaller tots. Located right on the river, with direct access from the Animas River Trail, this is a great place to spend an afternoon.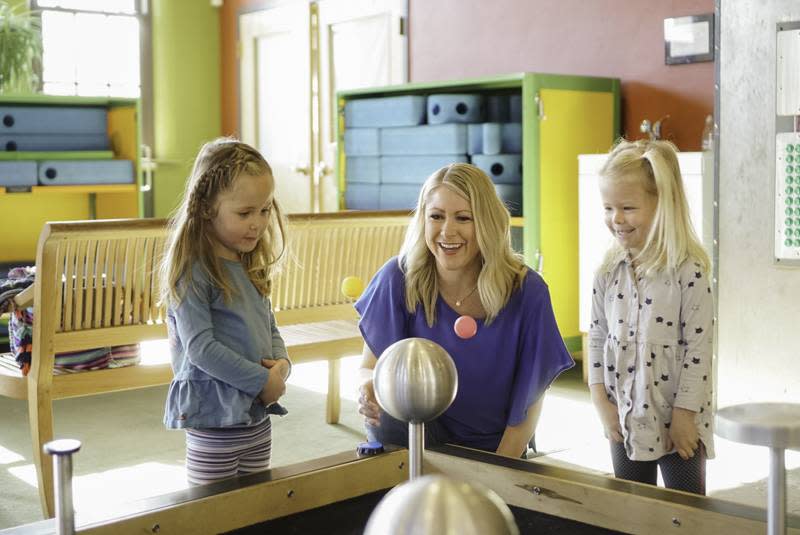 Photo Credit: Cole Davis
13. Experience Colorado like never before on a Jeep trail tour
If you're looking for a way to bring the whole family outdoors without worrying about energy levels or planning a route, this is a solid option. The Colorado Jeep Tours hosted by Mild to Wild Rafting & Jeep Trail Tours will bring you up, down, and through the rugged La Plata Canyon. The tour will bring you up to the untouched alpine regions, extra high peaks and old mining towns. Expect the most colorful and grand of mountain views from every window and fear not about the kids losing interest - the Mild to Wild scavenger hunt is a never-ending adventure.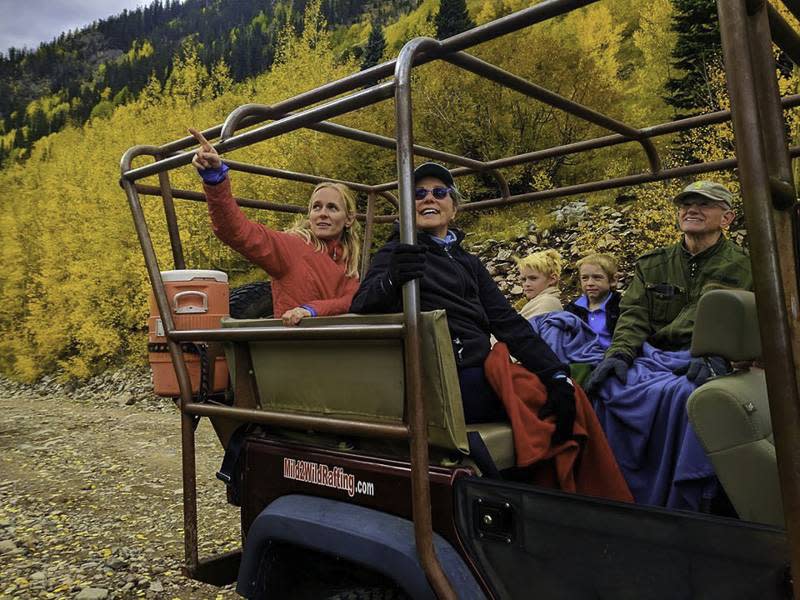 Photo Credit: Instagrammer @mild2wildraft
14. Spend a carefree afternoon enjoying live music at James Ranch
Make a point to join a summer tour of James Ranch, located right near Honeyville. Sample organic cheese and snacks made on the farm, visit the farm animals, and dine al fresco at the ground's picnic tables. Burger and Band Night, held every Thursday from June 1st to August 31st, is an event you'll never grow tired of. We certainly never do.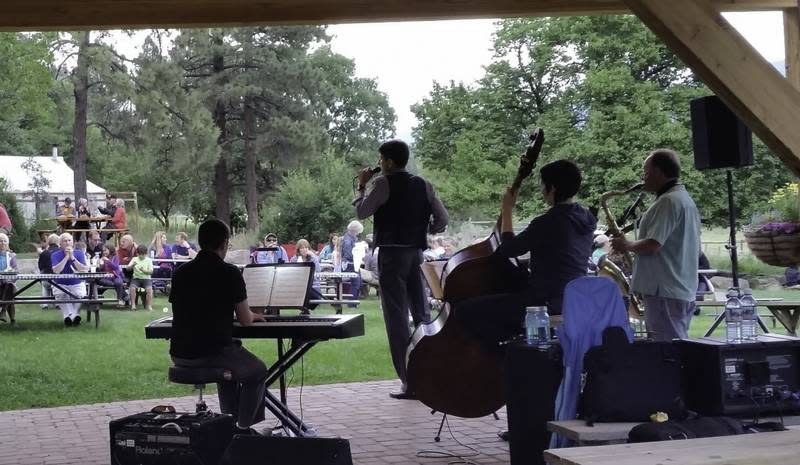 Photo Credit: Instagrammer @chloechristinemarty
15. Take a horse drawn carriage ride through the historic downtown Durango
After a day full of activity, when the kids are deservedly exhausted, wind the evening down with a carriage ride through downtown. The kids can love on the horses and get cozy in the stagecoach as you all watch the sunset. The horses can often be found near the Strater Hotel on Friday and Saturday evenings, as well as in front of the Durango Welcome Center at 8th Street and Main Avenue.
16. Explore Durango on an E-Bike with Roll ebike!
"Coming to Durango's 6,512 foot elevation can be challenging, especially if you're coming from sea level. An ebike will take you farther and up hills with ease. Don't miss out on experiencing all of Durango. Ebikes are a great outdoor activity for friends, couples, and families —all riding levels and ages (8+) can ride together and keep up."