Name: Whitney Hagen
Born: New Richland, MN
Age: 30
Job: Graphic Design and Social Media at the Durango Tourism Office
Hobbies: hiking, camping, fishing, eating, snuggling my dog.

Introduction:
Durango was a stop along the way that has turned into my home for the last 6 years. It's a common story: A person comes here to see a friend or family member, falls in love with the mountains of Southwest Colorado and stays.
That being said, I'd love to help you experience this city I have fallen more in love with every day. If I had 3 days to spend in Durango this summer this is what my itinerary would look like.
Day 1:
Breakfast:
My first stop would be breakfast at Durango Bagel which is downtown and close to the Durango & Silverton Train Depot. I order the Dirty Bird on a pizza bagel. This is not necessarily a breakfast sandwich but its on a bagel so I'll eat it for breakfast.
Activities:
1. Side Note: I have lived in this town for almost 6 years and have ridden the train almost once a year so I would skip it for this trip. However, if you have never done it I would highly recommend it! It can be a really long day if you ride all the way to Silverton and back but they do have options to ride the train up and take a bus back to town so the trip wouldn't have to take up the entire day.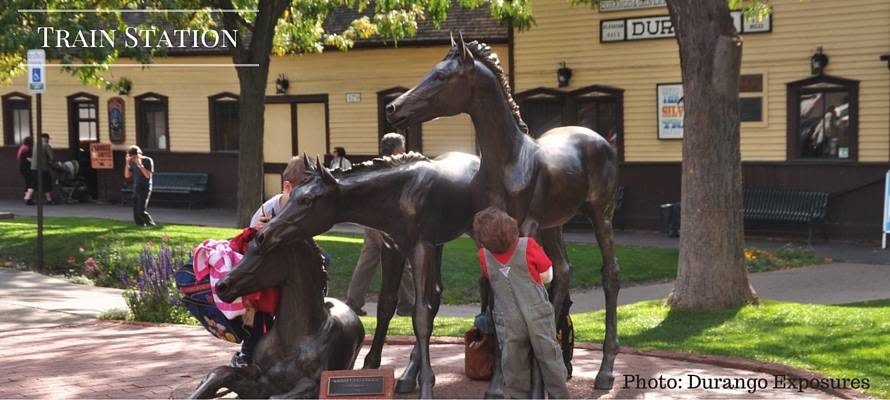 2. After breakfast I would go for a hike. Durango is in a valley, surrounded by little mountains that overlook the town. Several of them offer really great views but I like Smelter Mountain the best. Use these directions to get to the trailhead, and if you dont feel like hiking (or are too full from breakfast), you can drive to the top (in the summer months).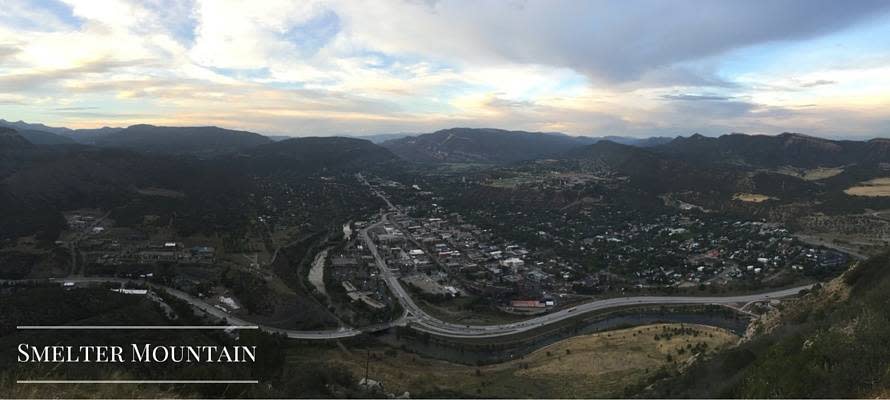 Lunch:
After your hike it would probably be time to eat again. I would get a pulled pork and goat cheese crepe from Michel's Corner. It's on the corner of College St. and Main Ave and is decorated with beautiful flowers every summer and the owner Michel will be sure to entertain you.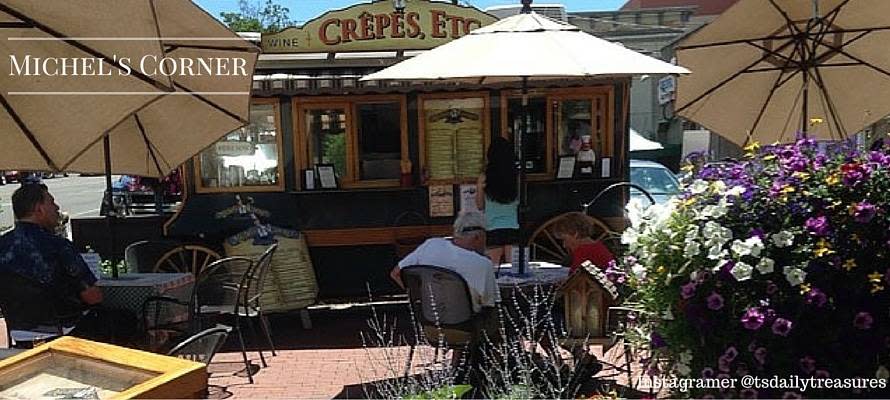 Activities:
1. Since we're already in downtown I would follow lunch up with some shopping at a few of my favorite stores; Silk Sparrow, Lively and Dolce for boutique-type shopping and then Rose Duds and Old Colorado Vintage for more unique and second-hand items. Another one of my favorite stores downtown is called Southwest Book Trader and is stacked floor to ceiling with used books (literally).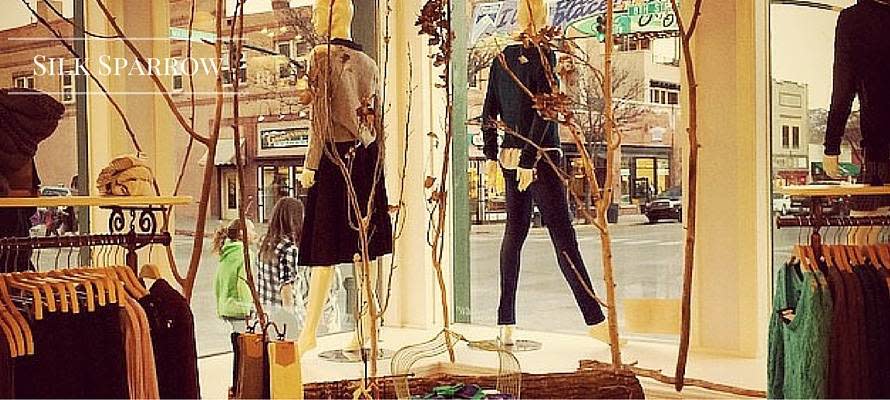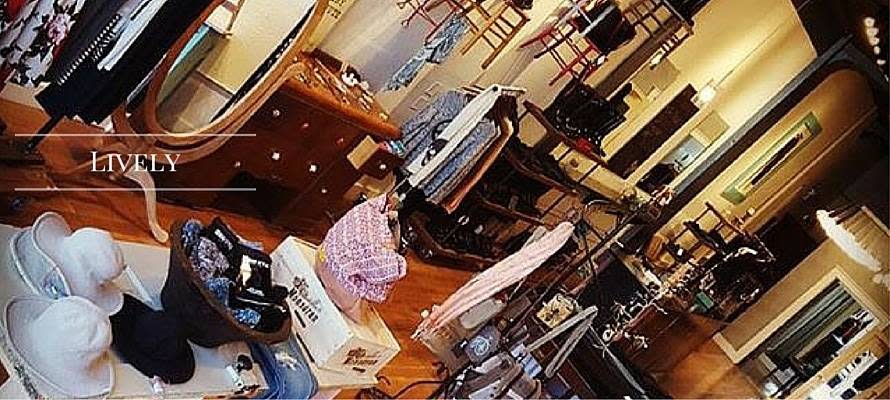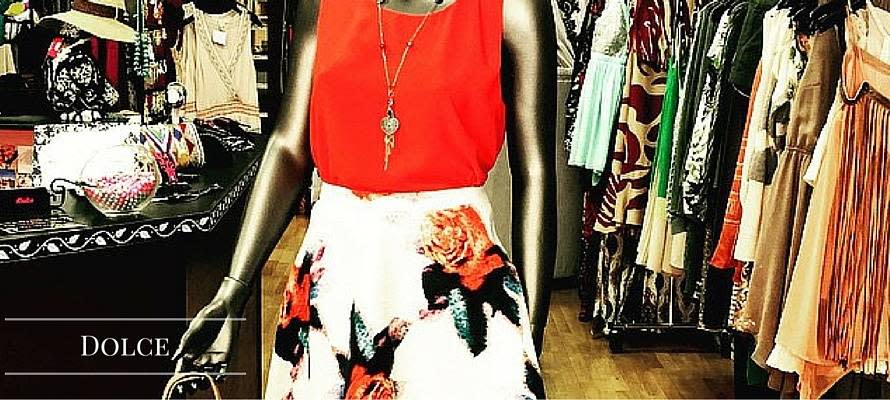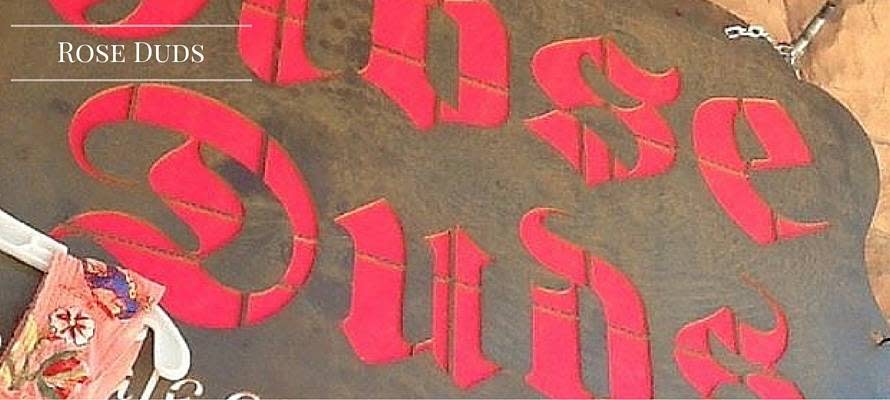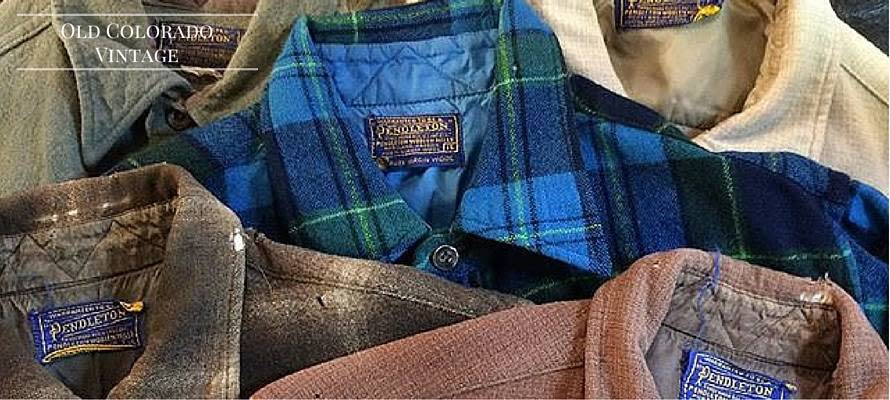 2. If I needed a snack after shopping I would grab a chocolate covered Oreo from Rocky Mountain Chocolate or stop by Top That for frozen yogurt covered in all the chocolate toppings available.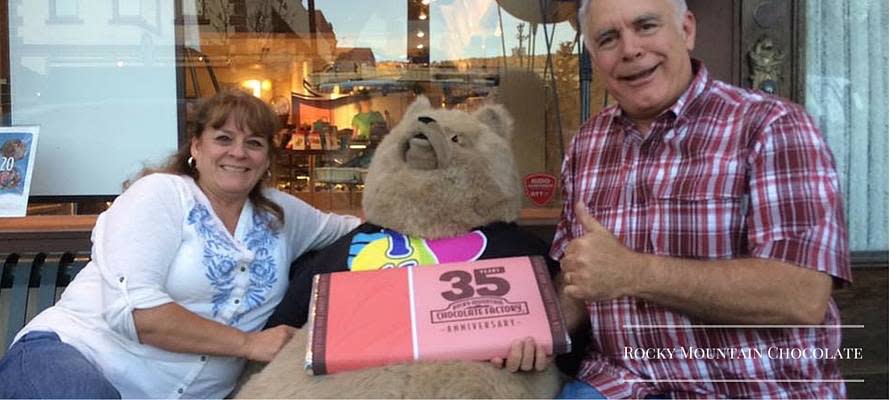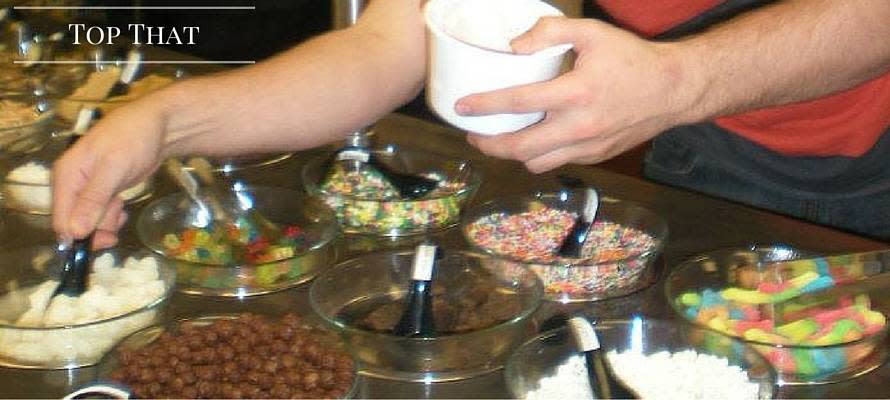 3. Then I'd grab a drink at the Balcony, THE rooftop bar in downtown Durango. This is the perfect place to enjoy the nice weather, see some live music and people watch. It is also ideal for viewing Durango's gorgeous sunsets. When the sun sinks below Perin's Peak and Hogsback, the temperatures usually drop, making it the perfect time to head to dinner at El Moro.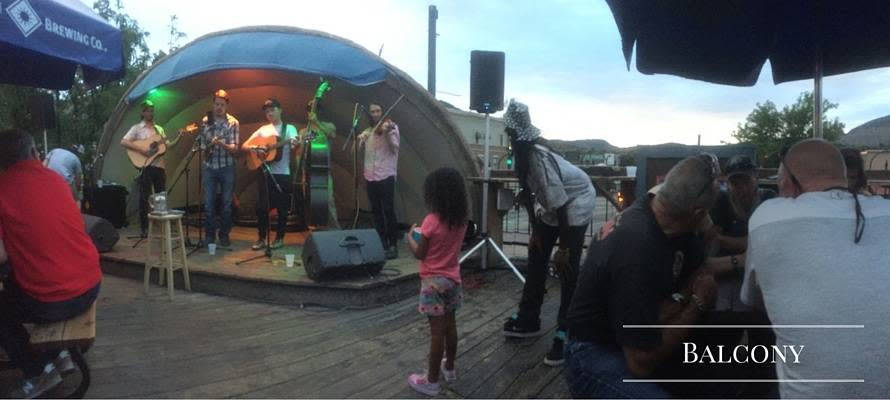 Dinner:
Since I have been eating everything all day I would probably just order a few appetizers at El Moro. I'm in love with the meat and cheese platter and the pot roast egg rolls (which might have been taken off the menu). They have a ton of great drink specialties to try if you're adventurous. I usually get a glass of wine or a Moscow Mule.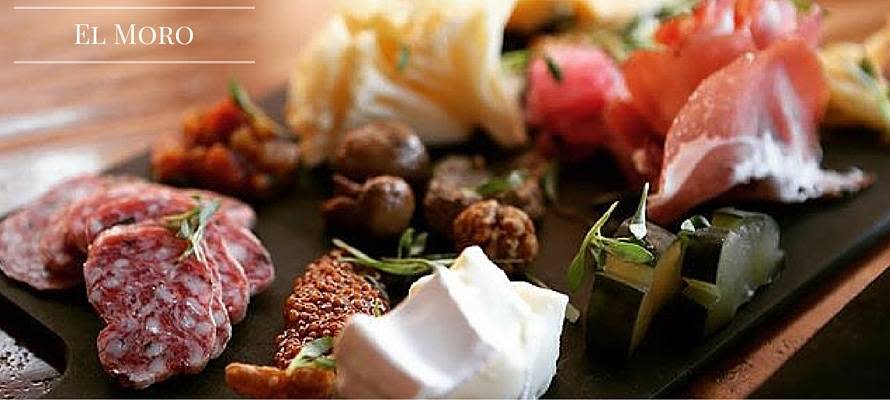 Activities:
If I wasn't too full and tired after dinner I would probably stop by El Rancho or the Backstage to see if there is any live music.

Day 2:
Breakfast:
I would have to get breakfast from the Durango Diner one of the days I'm in town. What's wonderful about the diner is that you can head over to the El Rancho Tavern for a Bloody Mary and the Durango Diner staff will come take your order and deliver your breakfast to you there. I usually opt for "The Cure",  which is a pile of breakfast goodness smothered in green chile.
Activities:
Today I woud head out to Vallecito Reservoir for fun on the lake. My boyfriend would bring his fly rod and try his hand at catching monster pike or walleye and I would probably spend some time cruising around on a paddle board with my dog. Vallecito has a marina you can rent boats and watercraft from and most of the rafting companies in town will rent out paddle boards, kayaks or whatever else you need to have fun on the water.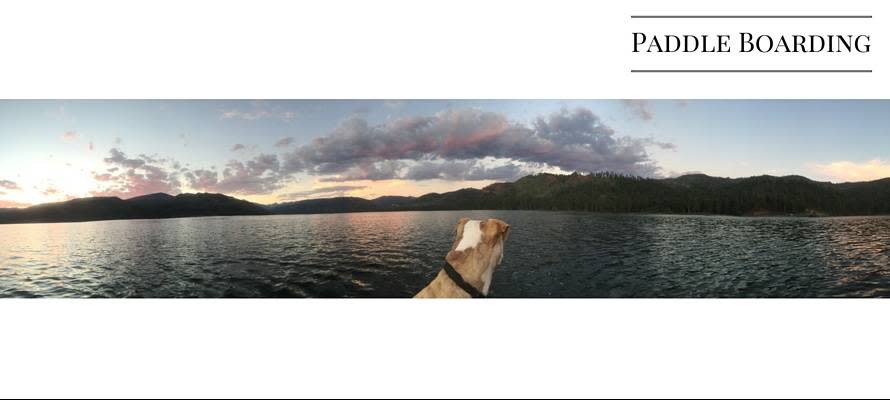 Lunch:
Pure Vida is right on the lake and has an awesome menu. A few of my favorites are the Elvis Lives burger  (cheddar, bacon, jalepeños and peanut butter) or the fish tacos.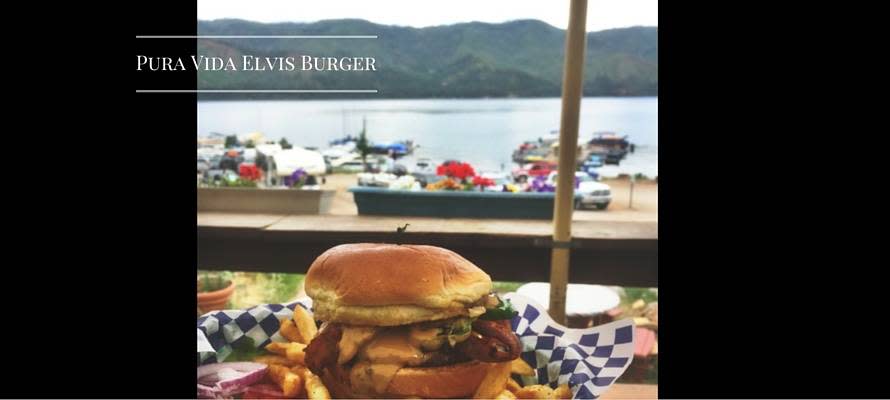 Activities:
After lunch I'd probably look for another hike to do around Vallecito. I love the Vallecito Creek Trail or a section of the Colorado Trail is nearby as well.
Dinner:
Depending on the day of the week, I would head to The Hideaway or the Lake House for dinner (also on the lake). The Hideaway usually has some live music on the weekends and has a great deck to enjoy Vallecito views!
Day 3:
Breakfast:
To start my last day in Durango, I would visit a true locals' spot. I love the giant menu and cozy atmosphere of Kassidy's Kitchen. This little gem is tucked away in, what the locals call, Bodo Park.
Activities:
Before the day gets too hot it would be the perfect time to take a walk along the Animas River Trail that runs beside the Animas River all the way through town. If you need to cool off after your walk you can rent a tube and float the lazy river that's North of Durango or bump your butt through the rougher, shallow water through town. This is an option better suited for the later summer months, as spring run off makes the river flow a lot faster.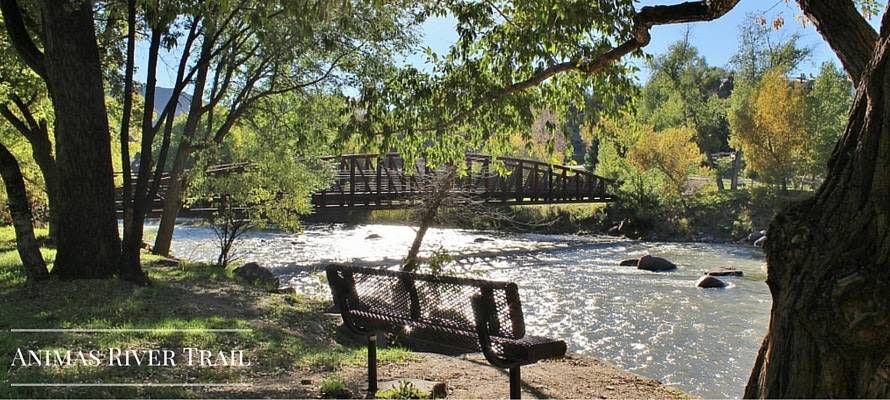 Lunch:
For lunch I would stop by Fired Up for unique, wood fired pizza. They have an amazing Smoked Mozzarella & Jalapeño Dip that I dream about and really unique pizzas like the Sweet and Salty (think figs and prosciutto).
 
Activities:
If you like beer you could do a self-guided tour of Durango's 6 local breweries. Durango Brewing Company (Newly remodeled), Animas Brewing, Carver Brewing Co, Steamworks Brewing, Brew Pub & Kitchen and Ska Brewing. This tour could drag on for the rest of the day if you let it. (If I completed the brew tour I would be ready for bed.)
Dinner:
Gianni's is one of Durango's newest restaurants and I recently sampled 3 of their dishes and loved them all. The Chicken Marsala was wonderful as well as the calzone. I have not had an opportunity to try the pizza yet but they looked amazing!
While it's hard to fit so many great Durango experiences into just three days, you won't be disappointed with whatever you choose!!