Earlier this year, we highlighted the best 48 hour summer itinerary for the weekend traveler. We shared the trendiest destinations and unmissable events to be enjoyed during the summer months.
Now with shoulder season underway, everything has settled down here in Durango. Many tourists have gone home for the year, resulting in fewer crowds, less traffic, and time to truly slow down.
November is one of the best best months to experience the Real Durango. For visitors, it's a chance to unplug, share in the company of locals, and enjoy a quiet retreat to the mountains, sans crowds.
If watching snow and leaves fall together upon the San Juan mountains sounds like magic to you, it's time to head off the beaten path with Colorado locals. This is our favorite 48-hour fall season itinerary.
Friday Night
Dinner: With holidays so close, it seems everyone is in a good mood and happy to visit. If you arrive in Durango early Friday evening, you'll have a chance to join locals for one of our favorite happy hours - the FAC (Friday After Work Club) at the Derailed Pourhouse. From 3 - 6 P.M., customers enjoy $1 off wine by the glass, 10% off bottles, $1 off menu cocktails, and weekend live music.
Besides the discounts, it's the community atmosphere that brings locals to Derailed - the grand mahogany bar from 1890's, the wood-burning fireplace, tapas style menu, and warm lit patio make it a wonderful destination for shared experiences and memories.
Late Night Bite and Drink: Afterwards, if you're itching for a change of scene, take a short stroll down to Cream Bean Berry, the local artisan ice cream shop, for a scoop or hot chocolate. You'll probably hear music from the 11th Street Station down the block, and there's no telling where the music will take you.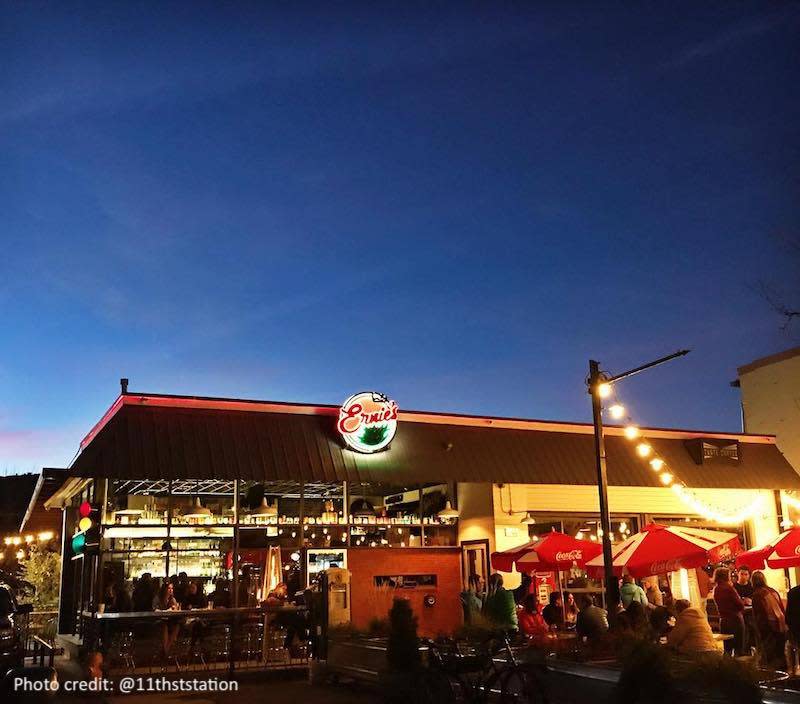 Saturday Morning
Mountain Bike through the National Forest:
All great days begin early in the mountains. Warm your muscles with an easy bike ride along the Animas River Trail near town or Falls Creek loop. You can rent bikes from a variety of destinations in town or book a No-Brainer mountain biking tour with Durango Bike Tours. They take all of the fuss out of weekend travel, offering completely customizable, private cycling tours starting at 2 hours. The team will even offer to arrange transportation from the airport, a place to stay, bike rentals, and where the best places are to ride.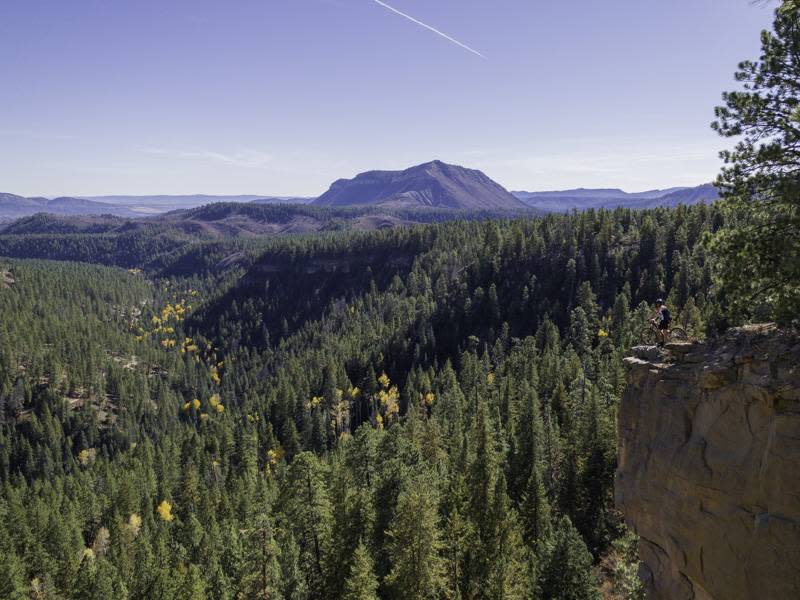 Experience Durango's Art and Culture Scene:
Whether you sleep in or take advantage of the early morning trail systems, your next stop should be downtown to stroll Durango's 10 must-visit art galleries. Without the summer crowds or winter cold, fall offers the best time to explore Durango's art and culture scene at your own pace. Talk with the incredible photographers and artists behind the masterpiece, or join them directly on the trail by booking a photography workshop or tour with Scenic Aperture in town. The team will bring you to the most picturesque regions of southwest Colorado and offer a chance to develop your creativity and create  your own beautiful images.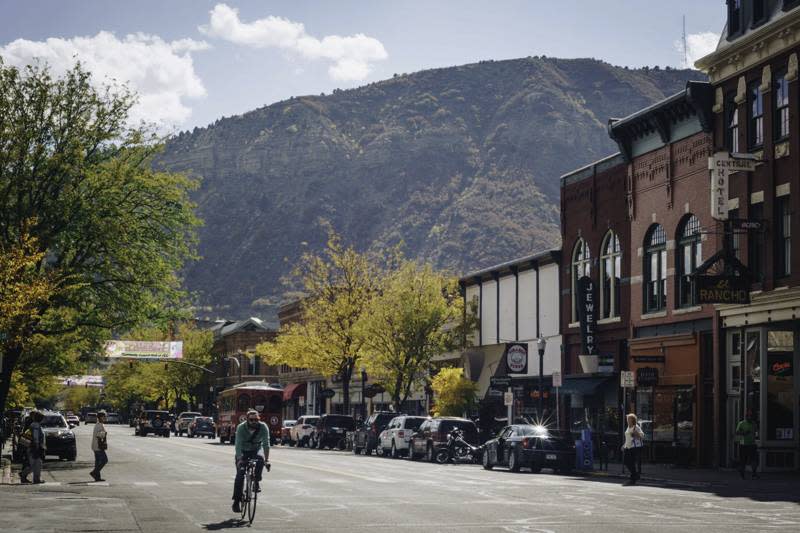 Lunch at Rice Monkeys:
Take advantage of the chilly weather by escaping indoors to one of Durango's favorite Asian lunch destination, Rice Monkeys. Enjoy the best bowl of pho you've ever tasted in this hole-in-the-wall, 6-table restaurant on Main Avenue. Since the restaurant doesn't take reservations, the quiet season of fall offers the best chance to get a table. Watch the weather and world roll by outside the massive glass windows or sit by the sushi bar and watch your lunch being prepared. Don't forget to order a carafe of hot sake for the table.
Saturday Afternoon
Ride in a Hot Air Balloon:
On any vacation, no matter how short or long, you should always plan to check something off your bucket list. Whether that means climbing a prominent peak, riding a historical train, or simply following the Durango Cocktail Bucket List challenge, make it a memory you'll remember forever. This fall, we recommend discovering a new perspective on the world aboard a private hot air balloon ride. Soaring Sports will take you and your loved ones up high in the sky for landscape views unobtainable anywhere else. Cover up to 5 miles in 60 minutes, reaching heights up to 2,000 feet in the air.
Happy Hour at the Office Spiritorium:
After you return from the skies, you'll want something warm and probably alcoholic. The Office Spiritorium, with its rustic, Victorian atmosphere, fireplace, and live music, is a beloved destination by locals both during and outside of Happy Hour. Not really a bar, saloon, tavern, or lounge, the Office Spiritorium is a "delightful office away from the office." Enjoy appetizers and craft cocktails of every kind and always trust recommendations from the waitstaff. Take this opportunity to try something new and enjoy the company of friends, new, old, and undiscovered.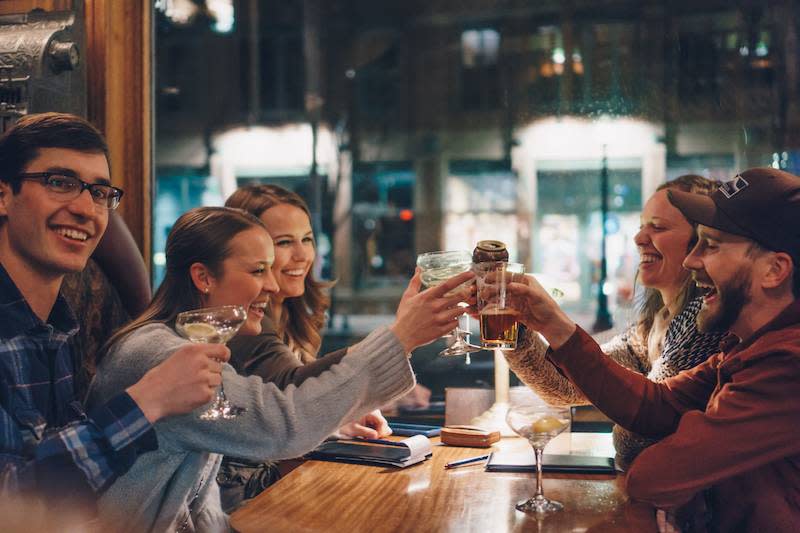 Saturday Night
After a long day of biking, riding, exploring and dining, there's nothing wrong with calling it an early night. If you've booked your stay at one of the many rentable cabins in the San Juans, like the O-Bar-O Cabins, you could escape to your own private retreat. O-Bar-O offers a variety of packages, including a "Hibernation Vacation" treat that includes mug cookies, massages for you and your partner, and a stoked, cozy fire.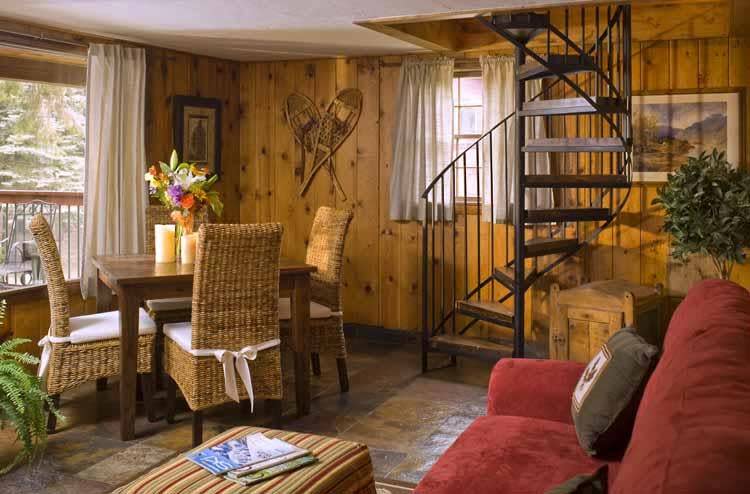 Dinner at Ore House:
If you want to stay out for dinner Saturday night, plan to book a reservation at the Ore House, Durango's old western steakhouse tucked on East College Drive. The menu is full of rich, body-warming dishes and appetizers best enjoyed around friends and family. Enjoy steak tartare, bacon green chile mac and cheese, and the 21 day wet age chateaubriand for a meal you'll dream about for years to come.
Sunday Morning
Brunch at Jean Pierre Bakery:
No weekend trip is complete without a brunch recommendation. If you're looking for a rich, European experience with the best mimosas in town, explore Jean Pierre Bakery at 601 Main Avenue. With its piano bar, warm french mystique and freshly squeezed orange juice, Jean Pierre makes any meal an experience.
Sunday Afternoon
Make sure you return home refreshed by booking an afternoon spa date at the Spaaah Shop and Day Spa downtown or the Trimble Spa and Natural Hot Springs. Trimble, a little slice of heaven offering lodges, massages, yoga classes, and a number of swimmable pools, is quiet and peaceful during the fall, even on weekends. Use Trimble as an opportunity to stop, take in the moment, and relax.
Sunday Night
Explore the mysterious history of Southwest Colorado:
If your schedule permits, dive into the history of Durango by visiting some of the most haunted places in southwest Colorado. Join Joe Nelson of Ghost Walk Durango along a must-experience haunted cemetery tour. The events go on until November 17th, and start at the cold and dusky hour of 6 P.M. You'll certainly leave with more questions than answers, and even more reasons to return to your favorite mountain town.
Once the weekend is over and you find yourself unable to leave, we understand. Stay through the week and explore the countless more ways to experience Durango at its best.