After months spent stoking the fire and snuggling under blankets, spring has officially sprung in Durango, Colorado. The sun is shining, wildflowers are blooming, animals are stirring, and we just keep skiing!
We spent winter in awe, watching feet of snow fall from the sky. Now, with a triple digit snowbase at Purgatory Resort and 50º degree days in the forecast, we reap the benefits of one of Durango's best winters ever! Enjoy wintery fun under a summer sun and bluebird days in our Coloradan paradise; thaw out, catch a sunkissed glow, and come celebrate with us at Durango's favorite springtime events!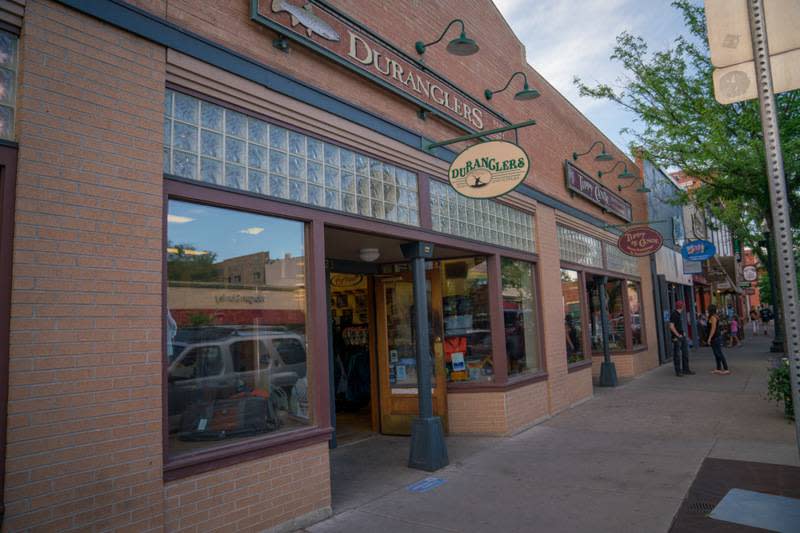 For novice to professional anglers alike, the annual Duranglers Fly Fishing Festival offers two days of gear demos, workshops, deals, giveaways, and more. Thanks to near record-breaking snow levels this winter, our river ecology will benefit from high water levels and cooler temperatures. Come learn about these local influences and everything else happening in the world of fly fishing. You'll be joined by some of the best industry experts, as they swap stories, give sage advice, and promote new technologies.
The event kicks off on Friday for a social evening with world-renowned fly fishing expert Hank Patterson at the Henry Strater Theatre. Saturday, attendees can enjoy a fly tying demo from longtime guide Mike Sulkosky, a Hatch Reels workshop by local angler Dustin Carlson, and updates from experts on brands like Simms, Fishpond, and Patagonia.. The event will conclude at the Durango Art Center for a showing of the 2019 Fly Fishing Film Tour.
Purgatory Resort's annual Pond Skimming Party is legendary, both in substance and essence. The event is typically promoted as the grand finale of ski season, but as one of the few resorts left in Colorado with a TBD closing day, consider it the party that just keeps giving! 
What is pond skimming? Pond skimming is an age-old ski activity, perhaps a rite of passage, to welcome the arrival of spring. Skiers, donned in their most outrageous and flamboyant costumes, attempt to ski across a very chilly, azure blue pond of snowmelt at the base of the mountain. The successes are great and the wipeouts are even greater. The event is open to both spectating and participating, but space is limited to the first 75 skiers. There will be live music, local breweries, and prizes for the best costume, skim, and best wipeout!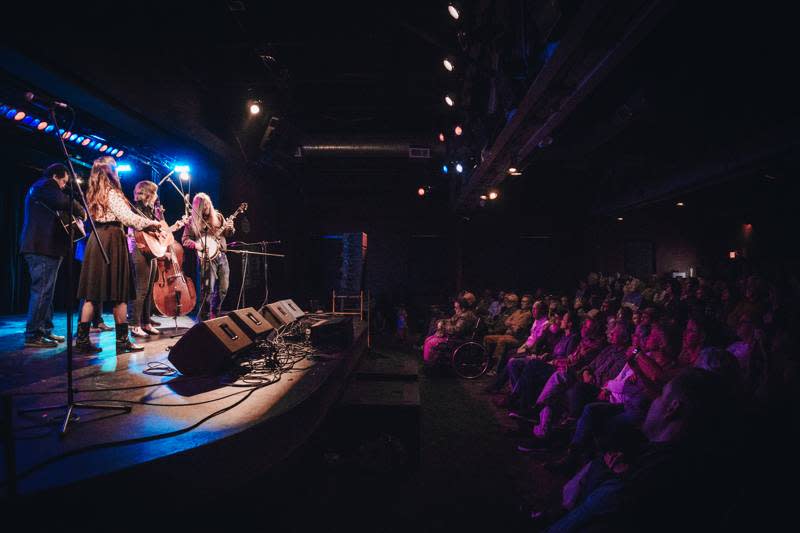 Photo: Cole Davis Photography
Blues, jazz, and folk music meld together in a rich symphony that we know as Bluegrass. The 25th annual Durango Bluegrass Meltdown brings together nearly 30 of the world's best bluegrass bands and offers an unrivaled opportunity to celebrate a musical life in the mountains. In true Durangoan fashion, participants are welcome to get close to the action; Jam out with musicians along Main Avenue, in bars, hotels, and on the sidewalk. Enjoy workshops based around different instruments and dance the night away with your favorite people. Grab a cocktail or a bite in one of downtown's many famous restaurants and continue on at one of the late night afterparties. The Durango Bluegrass Meltdown is one of the best ways to live, breathe, and fall head first into the music.
Need more convincing? Learn more about the 10 reasons you should attend the Durango Bluegrass Meltdown.
An Easter favorite, the Hops & Hops train ride is the perfect family adventure. Rally the kiddos and board the historic Durango train for a day of hoppy adult brews and family arts and craft. Expect a visit from the Easter bunny, a national forest egg hunt, and sublime mountain views. As a bonus, train ticket stubs can be redeemed for a discount and double the fun at Down the Rabbit Hole in Durango.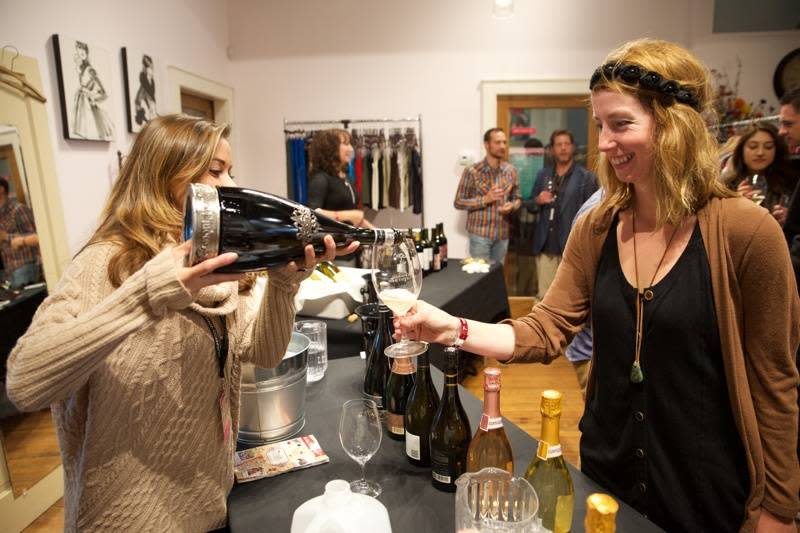 Every year, the town of Durango comes together to enjoy the finer things in life. The Durango Wine Experience is a 3-day downtown event celebrating wine, both locally and globally. Expect "educational seminars, wine dinners, and unique tastings featuring hundreds of wineries," artisan spirits, and even craft beers.
From fun challenges like the "Battle Royale Rose" blind tasting, to the informative "I'm in love with the shape of you" wine glass seminar, the events are engaging and the wine heavenly. Whether you know nothing, something, or everything about wine, there is plenty to appreciate when you pair wine with the stunning views of southwest Colorado.
We've never been bashful about the fact that Durango is a foodie paradise. That's why we're counting down the days to Durango's largest culinary festival, the Taste of Durango. For a full afternoon, travelers and locals alike can sample delicious bites from Durango's best chefs and restaurants. The historic downtown district will be blocked off for the event, where you'll find award-winning cuisine, local craft brews, cocktails, music, and dancing under the springtime sun. Preorder tickets go on sale April 1st!
Photo: Claude Steelman
If you know Durango, then you're familiar with the historic Durango & Silverton Narrow Gauge Railroad. The train that's been chugging passengers to and from Silverton since 1882 moves at a pace just under 18 miles per hour, traveling the 45 mile journey in 3.5 hours. Perhaps nobody knows these details better than the riders of the Iron Horse Bicycle Classic.
Every year, bicyclists from around the world merge in Durango for the chance to race the train to Silverton. Riding along Highway 550, racers climb 5,700' vertical feet in 50 miles, crossing two 10,000' mountain passes on a road completely devoted to the event. It's a bucket list adventure for many athletes and a humbling experience for all involved.
48 years since its genesis, it's easy for spectators to participate in the action. The three-day festival held in Buckley Park of downtown Durango offers a beer garden, food, live music, cycling vendors, e-bike demos, and kids' activities. The finish line party is emotional, loud, and purely awesome. 2018 welcomed more than 3,800 participants to the ever-growing event series and it just gets better every year.
Photo: Claude Steelman
ARD, the rowdy summer welcoming event and community festival, is one of the most exciting spectating activities in southwest Colorado. Watch or partake in events like river surfing, stand-up paddling, freestyle kayaking, boatercross, raft and kayak slalom, an inflatable rodeo, and the infamous costumed river parade. Now in its 36th year, Animas River Days attracts paddlers from all around the world. With easy spectating of Smelter Rapid, Corner pocket, Ponderosa Wave, and Clocktower, Durango's whitewater park makes this event perfect for big, boisterous crowds. There's nothing like the smell of river and a post-party beer at Ska Brewing, or the energy of a river community!