Guest blog provided by Kelly Spitzer: Coldwell Banker Heritage House Realtors
Long before the completion of the dam in 1940 made what is regarded as one of "the most beautiful bodies of water in Colorado," Vallecito was home to "The Ancient Ones," and later, the "Yuutaas," commonly known as the Southern Utes. Fur trappers, gold miners, and homesteaders followed, and with the completion of Vallecito Lake, the tourists. Today, Vallecito Lake is a special place for both residents and visitors alike. Located in a sheltered valley in the heart of the San Juan Mountains, Vallecito is a nature-lovers paradise. Come explore...
 
Spring & Summer at Vallecito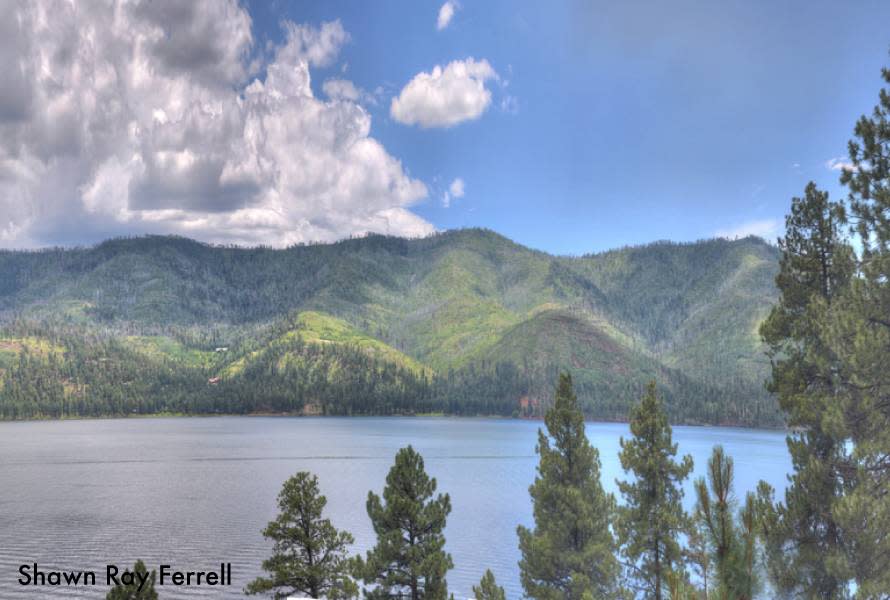 What could be more inviting than stunningly blue skies, crystal clear water, fresh air, mountain streams, and a clean, relaxing atmosphere? Vallecito is the quintessential Colorado getaway, with abundant recreational opportunities. Spring and summer activities include:
·      Camping
·      Hiking
·      Boating
·      Fishing
·      Vallecito Easter Party
·      Annual Plant Sale
·      Arts & Crafts Fair
With 6 national forest campgrounds and several private campgrounds and RV parks, there is no lack of places at Vallecito to pitch a tent and sleep under a sky filled with more stars than you've probably seen in your lifetime. Most campgrounds have direct access to either a creek or the lake, and many spots are shoreline. National forest campgrounds that remain open between September and May will likely not have water or trash service. The Vallecito Lake Chamber of Commerce has more information and more lodging options on their website.
Vallecito has trails for every type of hiker--from easy walks to difficult, overnight backpacking excursions. Popular hikes include the Creek Trail along Vallecito Creek; the difficult Cave Basin Trail which takes you deep into the mountains; the east side trails which include North Canyon, East Creek, and Graham Creek trails; the Pine River Trail along the Pine River; and the easy Lake Trails walk. For more information on these hikes and more, 360Durango.com and the Vallecito Chamber of Commerce are good resources.
Vallecito Lake is open to all kinds of watercraft- powerboats, sailboats, canoes, kayaks, jet skis, and more. Don't have your own boat? No worries. The Vallecito Marina has rentals available. Book online here.
Sport fishing is popular at Vallecito. Rainbow trout, brown trout, cutthroat trout,  small mouth bass, yellow perch, northern pike, kokanee salmon, and some walleye can all be found here. Local fisherman know what's biting when. Check the Vallecito Sporting Club or Durango Outdoors websites for tips and updates. Fishing licenses can be purchased from Colorado Parks & Wildlife.
Though Lemon Reservoir is a well-known rock climbing area, don't overlook Vallecito! Vallecito Crags is located up Middle Mountain and the Metolius Buttress sits just south of the Pine River confluence. There are other unnamed routes and many unexplored rock formations.
Looking for a true Colorado horseback adventure? Elk Point Lodge offers a variety of guided rides. From guided summer pack trips to a 1 hour excursion, there is something for everyone. Vallecito Lake Outfitters also provides guide services.
Other spring and summertime events include the Vallecito Lake Fireworks which take place over the weekend of July 4th, as does the Arts & Crafts Fair which features hand-made regional items; the Vallecito Service League's annual Easter Day party with games and an Easter egg hunt; and the annual plant sale, also put on by the Vallecito Service League, takes place in May. Contact the Vallecito Service League for more information on any of these events.
Fall at Vallecito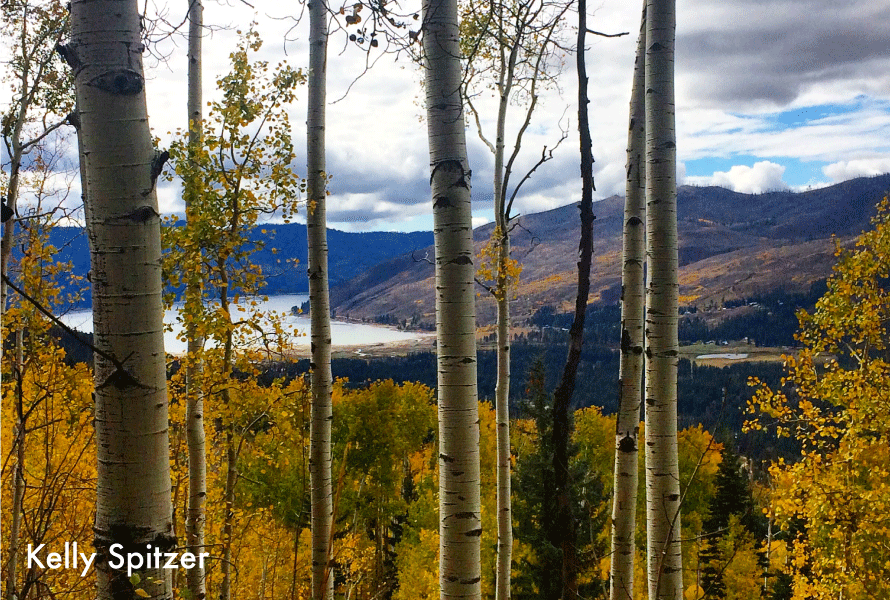 As if spring, summer, and winter aren't stunning enough, fall at Vallecito is an eruption of color and transformation. The air becomes silent and still and takes on a nightly chill. The leaves explode into tones of gold, red, and orange. Large game moves down from the high country, and gradually, people disappear, leaving the lake and its surroundings a place for quiet contemplation.
Fall at Vallecito brings:
·      Kids Halloween Party
·      Hunting
The Kokanee Salmon Run takes place in late fall, usually in mid November, and typically runs through the end of December. Both Vallecito Creek and Grimes Creek are open to salmon snagging. For more information on the salmon run, visit the Vallecito Chamber of Commerce website.
The Vallecito Service League hosts an annual Kids Halloween party on or around Halloween Day. This fun event includes costumes, treats, and games, including a cake walk. For more information, contact the Vallecito Service League via their website form.
The search for elk, deer, bear, turkey, big horn sheep, and even moose lures hunters from all over the country into the San Juan Forest and Weminuche Wilderness around Vallecito. Check the Colorado Department of Wildlife for hunting regulations and seasons, and to purchase the appropriate license. If you don't want to haul your own equipment in, Vallecito Lake Outfitters offers non-guided camp services for hunters which includes pick-up and drop-off, camp equipment, and pack-in and pack-out services. The Rocky Mountain General Store will butcher and package your meat, and can also turn into delicious sausages, brats, and more.
Winter at Vallecito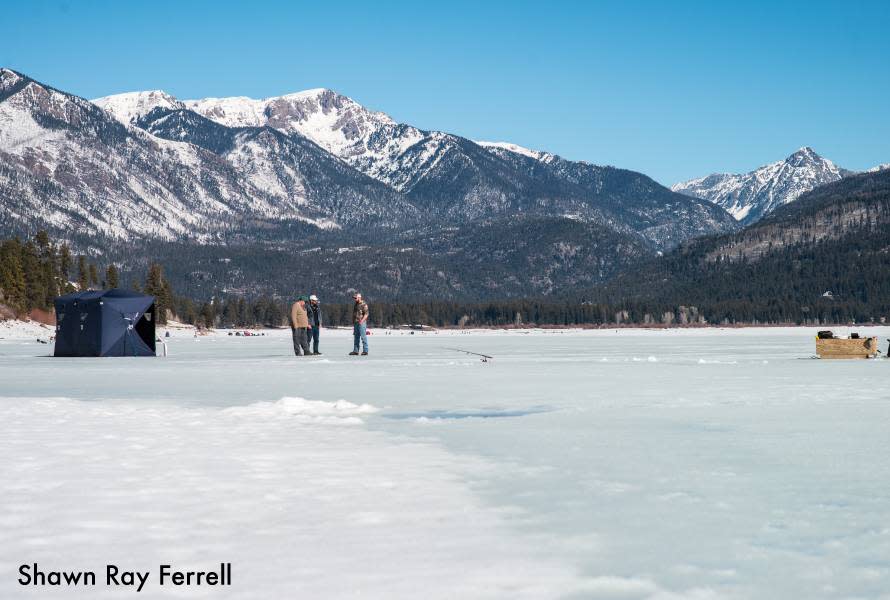 Winter at Vallecito is stunning with its snow-capped trees, frozen streams, and majestic white-topped mountains. Vallecito doesn't shut down during the winter, either. Far from it! Winter activities at Vallecito include:
·      Ice Fishing
·      Cross-country skiing
·      Snowmobiling
·      A Winter Festival
·      Wild Game Potluck Fundraiser
Every year, the Vallecito Conservation and Sporting Association hosts an Ice Fishing Tournament, complete with cash prizes for 1st- 4th places in three different categories: Largest Trout, Largest Pike, and Heaviest Stringer. Visit the website for more information:
During the winter, a section of CR 501A is closed off and dedicated to cross-country skiing. The Vallecito Nordic Club maintains the track, and provides condition reports on their website. They also host the Nordic Days at Vallecito event every year, where the public can demo equipment and take lessons for free!
Middle Mountain is a great place to snowmobile. The 11 mile trip is peaceful and scenic, and also steep! It climbs 10,800 feet in elevation. Wildernet.com has more information on the trail.
The Vallecito Winter Festival is a fun filled weekend that includes the Ice Fishing Tournament, dog sledding, scavenger hunts, and a night of "wine, fine dining, and dancing." Check the Vallecito Lake Winter Fest facebook page for more information.
The Vallecito Conservation and Sporting Association's Wild Game Potluck Fundraiser is an annual fundraiser with a silent auction, live pie auction, bucket drawing, and some door prizes. Local restaurants, companies, and the general public bring their favorite wild game dish to share. For more information, check their Facebook page.
All Year at Vallecito
·      Your Personal Events
In commemoration of the 2002 Missionary Ridge fire which burned 70,000 acres, the Tour of Carvings project tells the story of this momentous event. Carvings are located all over the lake area. Stop by the Chamber of Commerce to pick up your map for the self-guided tour.  
The Vallectio Lake Event Center is a great venue for weddings, reunions, meetings, parties, and other special events. The 30 ft by 60 ft room includes a commercial quality kitchen and large outdoor patio overlooking the lake. For more information, visit the Vallecito Lake Event Center website.
If you have yet to explore Vallecito, take the time! If you do nothing but take a drive around the lake, the beauty of that alone could be enough to turn you into a year-around resident.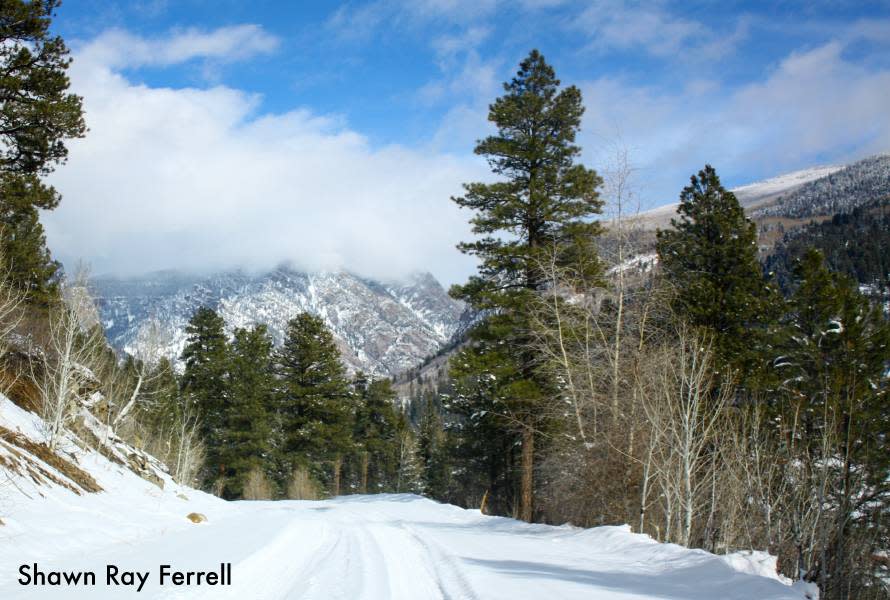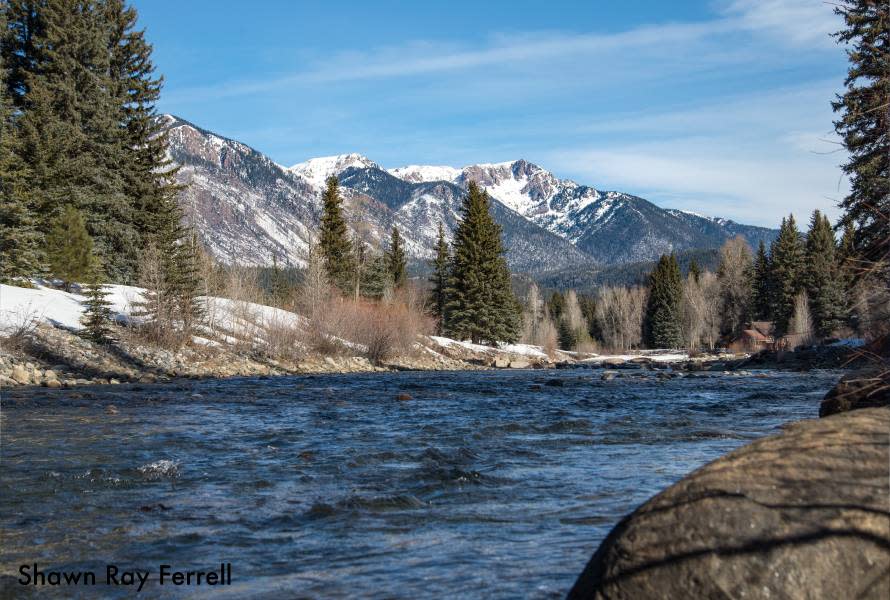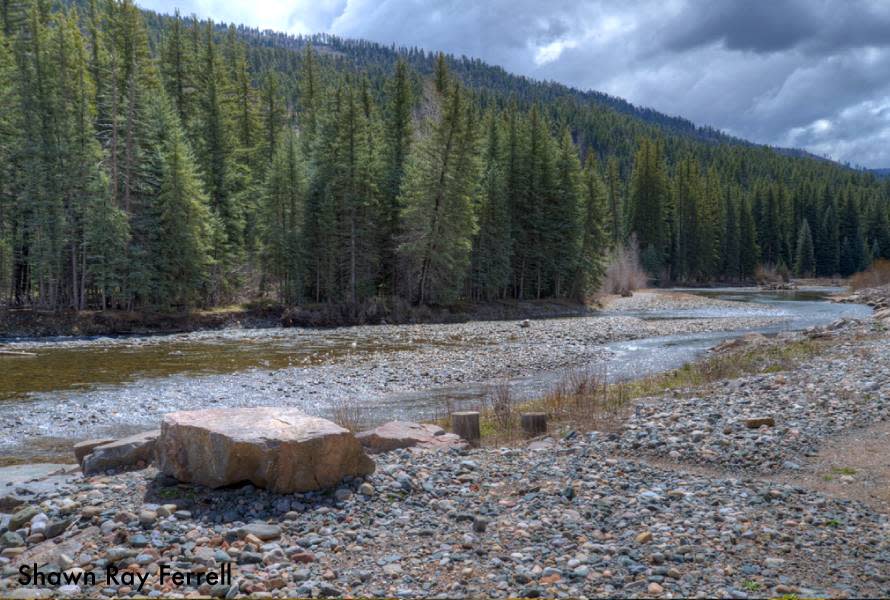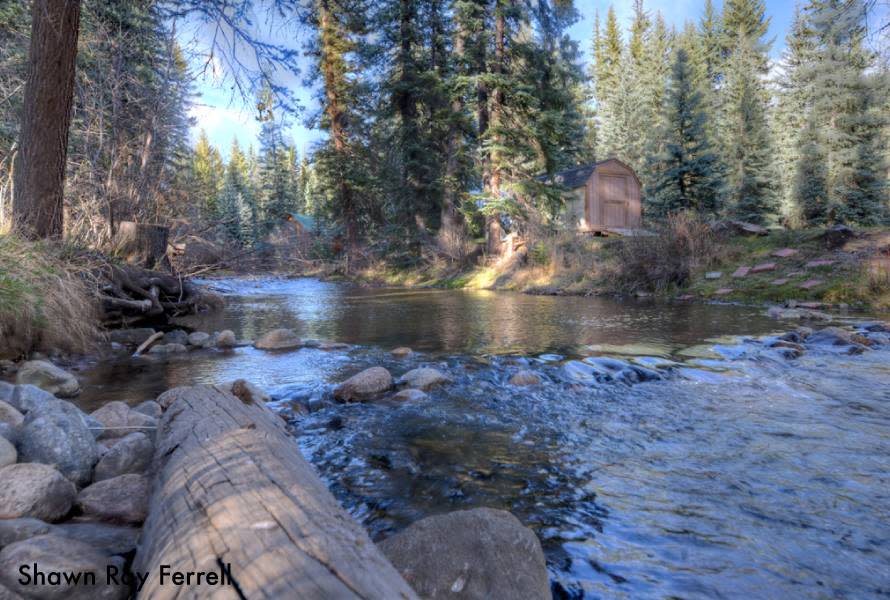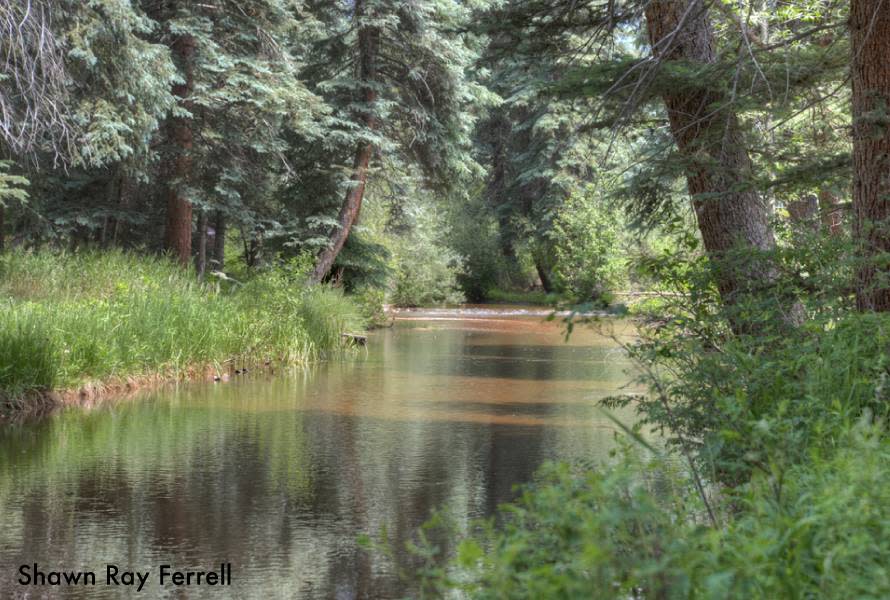 For other Durango Gems Check out these blogs:
A Durango Historical Homes Tour
8 Free or Inexpensive things to do with your kids in Durango
Magnificent 7 Burgers from Durango Colorado