As Small Business Saturday approaches, we remember all of the amazing ways to shop small in Durango, Colorado. When you spend money at a local business, you give back to the community, help create and maintain jobs, and keep your taxes local. Not only that, you enjoy the best customer service and high quality products around.
Small Business Saturday stands out as one of the most important shopping days of the year and it's happening this weekend! Even better, it's followed by Durango's own Shopping Christmas Party, the 16th anniversary of Noel Night on December 7th.
Feel good about your purchases this holiday season by shopping in Durango, where you'll find hundreds of stores offering killer deals. Whether you're treating yourself to a spa day, looking for toys for the kids, or that special something for that special someone, these are our favorite tips on where to get your shop on.
Tea, Coffee and Sweets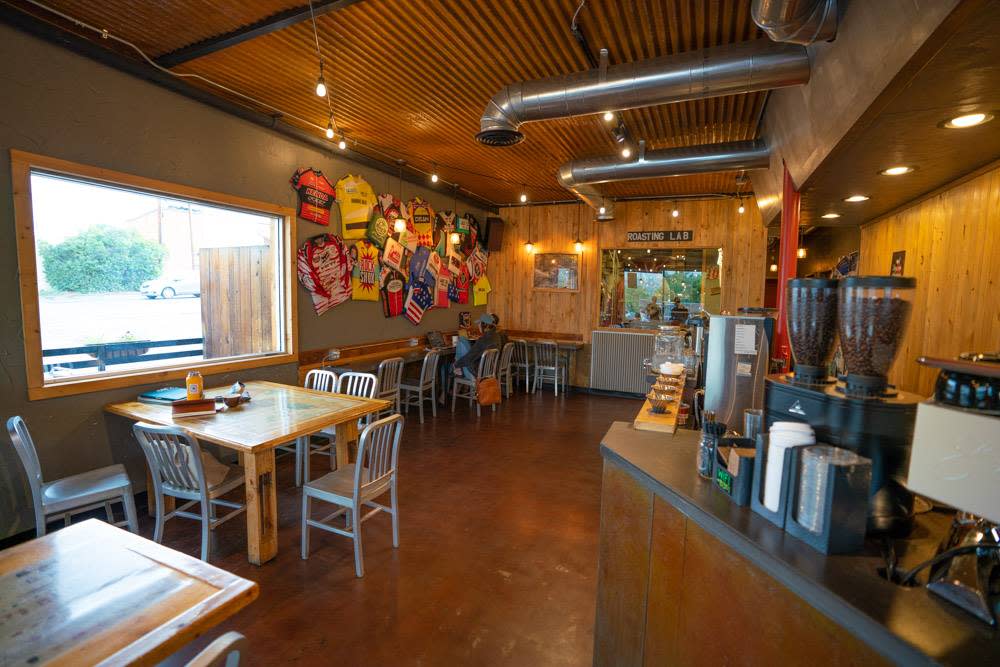 For the coffee connoisseur or tea drinker in your life, they'll love a custom gift package bringing all the flavors of Durango together in one place.
There are 10 coffee shops in the Durango area alone and most source and brew their own beans. Check out Durango Roasters to treat yourself to desserts and gifts, Durango Joe's for a local authentic feel, or Durango's newest tea shop, the Old Barrel Tea Company for a well-rounded selection of gourmet drinks, tools and ingredients.
For even more information on our favorites, check out the Best Coffee Shops in Durango.
Decor, Design and Antiques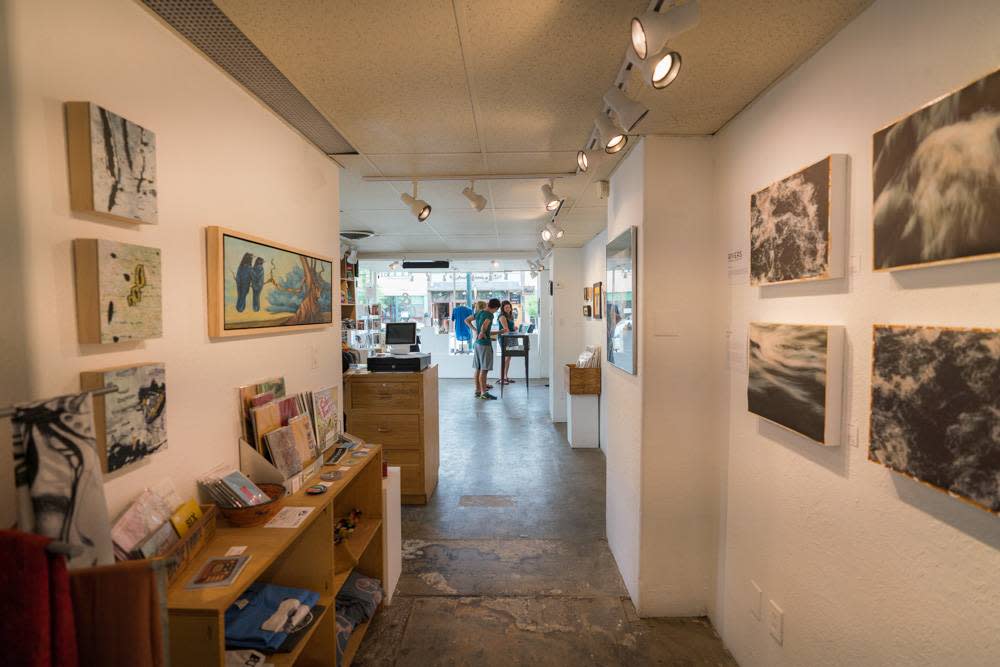 Whether you're furnishing a blank canvas, looking for that perfect centerpiece, or ready to revamp your home for the holiday season, Durango's decor shops have you covered.
Look for old gems at Durango Antique Market, eclectic southwestern and Mexican import pieces at Artesanos, and rustic mountain furnishings at Tippy Canoe.
Tents, Sleeping Bags and Camp Gear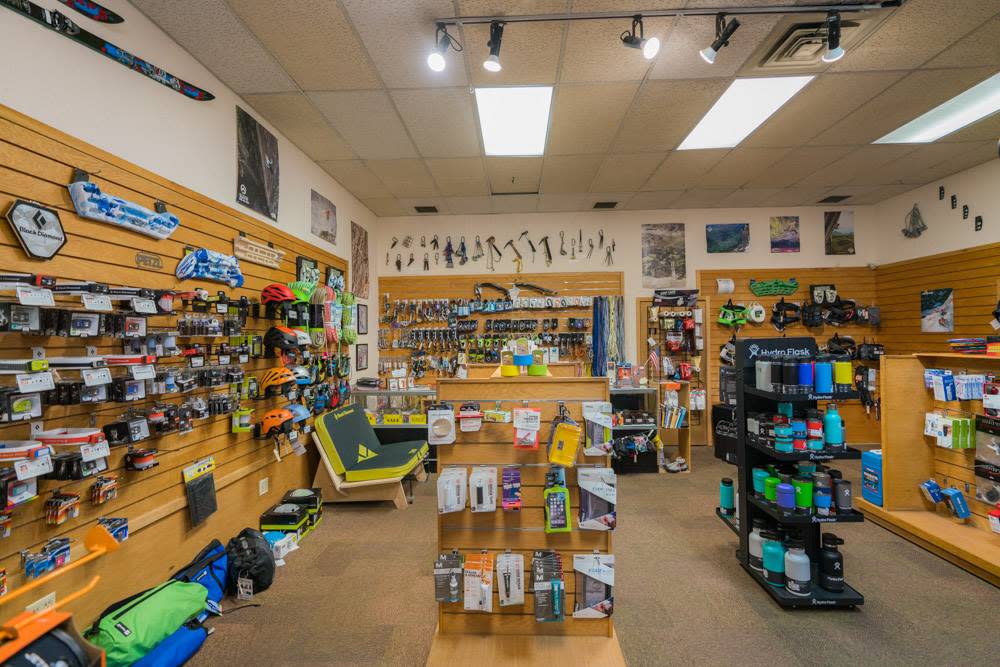 With its status as an outdoor adventure headquarters, it's no wonder that Durango has a huge list of outdoor gear shops to choose from. Whether you climb, hike, camp, bike, swim, or ski, you'll find everything you need, want and didn't know you needed.
 
Durango Outdoor Exchange offers gear and apparel on consignment and is one of the best places to find new and used gear on the cheap. Main Avenue local shops like Pine Needle Mountaineering, Gardenswartz, and the neighboring Backcountry Experience have all the goods necessary for a safe and comfortable outdoor experience. Whether you're looking for a camp chair, cooking set, water storage, climbing harness or a good pair of snow shoes, you'll find it here!
To find the best outdoor gear deals in Durango, check out our blog here.
Gifts for the Pet
Durango is one of the most pet-friendly cities in Colorado, so of course you'll find plenty of gifts to pamper your four-legged friends. The Pet Haus has everything from toys, crates, treats, leashes, collars, and all kinds of locally made goods. Create an experience for your loved ones by purchasing an excursion with our very own Durango Dog Ranch, where you can tour the San Juans by dogsled.
If you want to support our dog-loving local businesses, check out the businesses that celebrate "bring your dog to work day" every day!
Clothes, Shoes and Fashion
Customize your wardrobe, shop new looks, and visit with locals who have made fashion a lifestyle at Durango's favorite lifestyle boutiques. You'll find Rose Duds, Rose Pedals, Silk Sparrow, Eureka Dan's, Dolce and Lively Boutique along Main Avenue. Find scarves, boots, hats, jackets, jeans and everything else on trend in our southwestern mountain town.
Cookbooks, Kitchenware and Eclectic Goods
Dietz Market and Urban Market both have a completely different approach on eclectic homeware and are worth a stroll during Small Business Saturday. Shop fun kitchen goods like cocktail glasses, candles, utensils, tea towels, charcuterie boards and so much more at Urban Market. Find locally-made goods at Dietz, spice blends, and custom baskets of Durango souvenirs.
For the Gardener
For the friend with the green thumb, you can't go wrong with a new houseplant, pot or earthy decoration. The Native Roots Garden Center is your one-stop gardening center for information and rich, healthy plants. April's Garden on Main Avenue is Durango's favorite full service florist. Urban Market, known for its eclectic home decor and wares, also sells a number of airplants with creative potting.
Wine, Beer and Spirits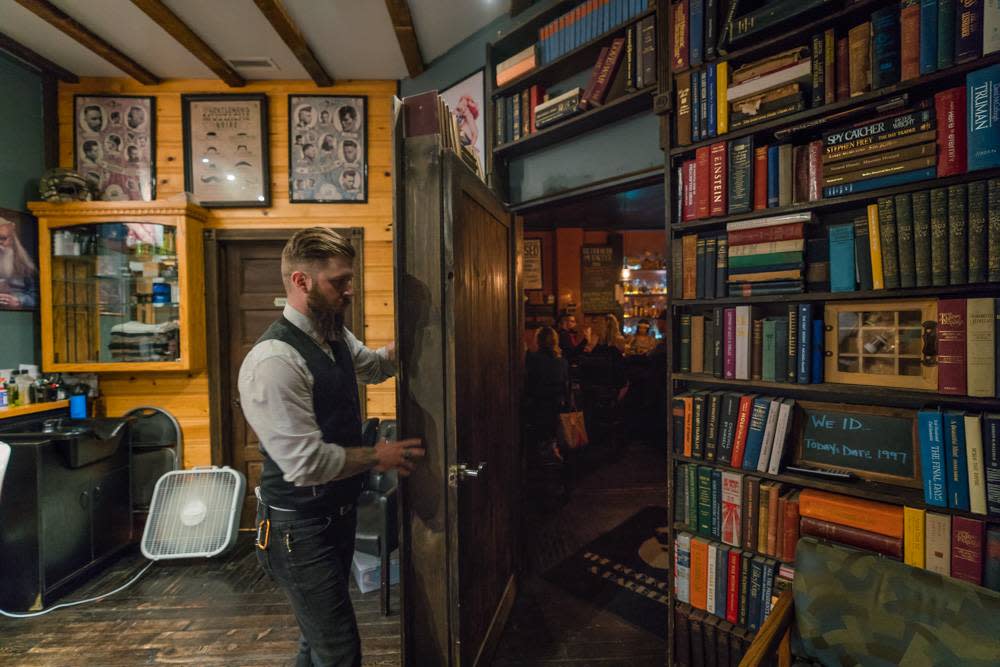 Alcohol is an easily overlooked but usually appreciated gift to give during the holidays. For the craft beverage drinker in your life, Wagon Wheel, Mac's Liquor Store, and the Wine Shop sometimes offers rare bottles of beer, wine and spirits. You just need to know what you're looking for. You can even create your own custom wine blend on Main Avenue at the Four Leaves Winery. Create your label and bring the bottle home for yourself!
With 40 independent breweries, wineries, distilleries, and cideries in the southwestern region, there is no lack of flavors to taste and experiment with. Check out our 8 favorite places to taste Durango Beer and spirits and while you're at, give the gift of experience by purchasing a ticket to one of Durango's best annual drinking festivals.
Gifting a Spa Day
The Spaaah Shop & Day Spa, Hair Fusion Salon and Spa and Trimble Spa and Natural Hot Springs are just some of the wonderful spa experiences you can gift to your loved ones. Give the gift of relaxation with a prepaid facial, massage, aromatherapy soak, or skin treatment. Shop the extra luxurious skin care line and seasonal menu at the Spaaah shop during your stroll on Main Avenue.
For even more tips and tricks to shopping local, check out our Souvenir Gift Guide to Shopping Durango.