I enjoy watching craftsmen at work—people passionate about a skill, a way of life, a task. This past weekend I was invited to join James Beard award winners Daniel Klein and Mirra Fine of The Perennial Plate on a trip to the Durango Farmer's Market. Through the eyes of a chef and a filmmaker I discovered new secrets of the market and then was treated to a meal made from 100% local ingredients. We toured the market, talking to farmers, meeting their culinary friend Linda Illsley, sampling beverages from Turtle Lake, tasting the greens from Adobe Farms, savoring perfectly ripe apricots from Kirby Farms, discussing the most tender cut of meat and trying cheese from James Ranch. The sounds of live music added lightness to my step; my job was to carry the grocery bag that was filling with a diverse collection of ingredients.  We walked home with our bounty and discussed a range of subjects like water rights, the best way to eat tree-ripened peaches, if tails up pennies were still lucky and how to raise honeybees with neighborhood bears.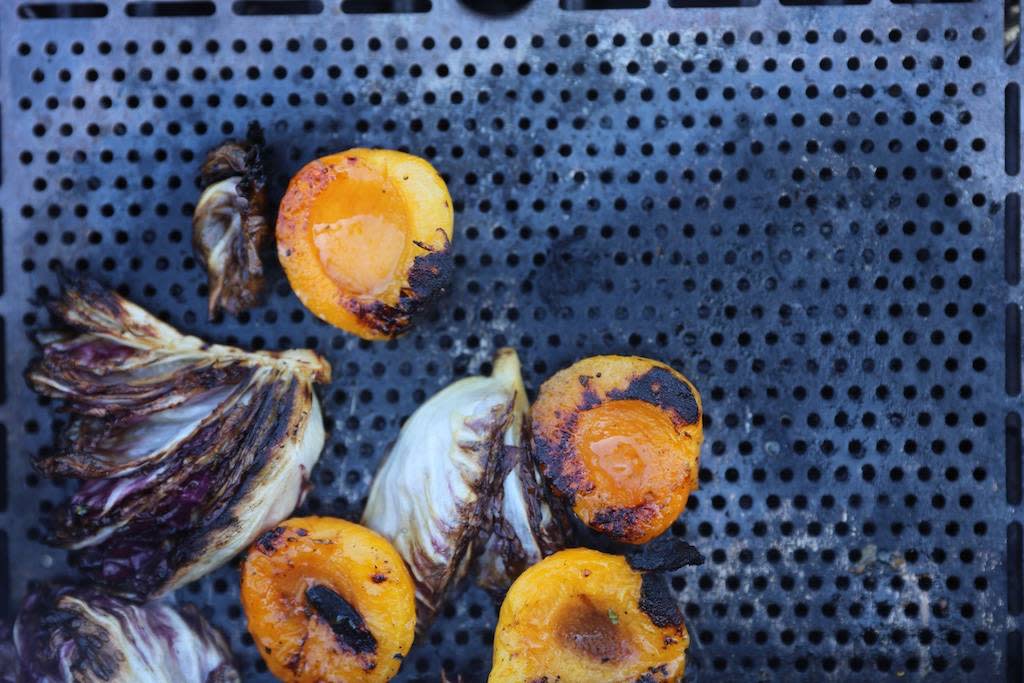 Like a judge on "Chopped", I watched as chef Daniel unpacked the gems in the grocery bag and set to work in my kitchen. Chopping, seasoning, stirring, grilling, sampling…a mini-cooking class ended with a meal spread before me. Somehow, he transformed a bag of seemingly random groceries into a feast:
Grilled radicchio and apricots with seared baseball cut steaks with a tamari glaze
Cucumber and zucchini chopped salad
Grilled eggplant with garlic cilantro dressing
James Ranch cheese plate with Colorado cherries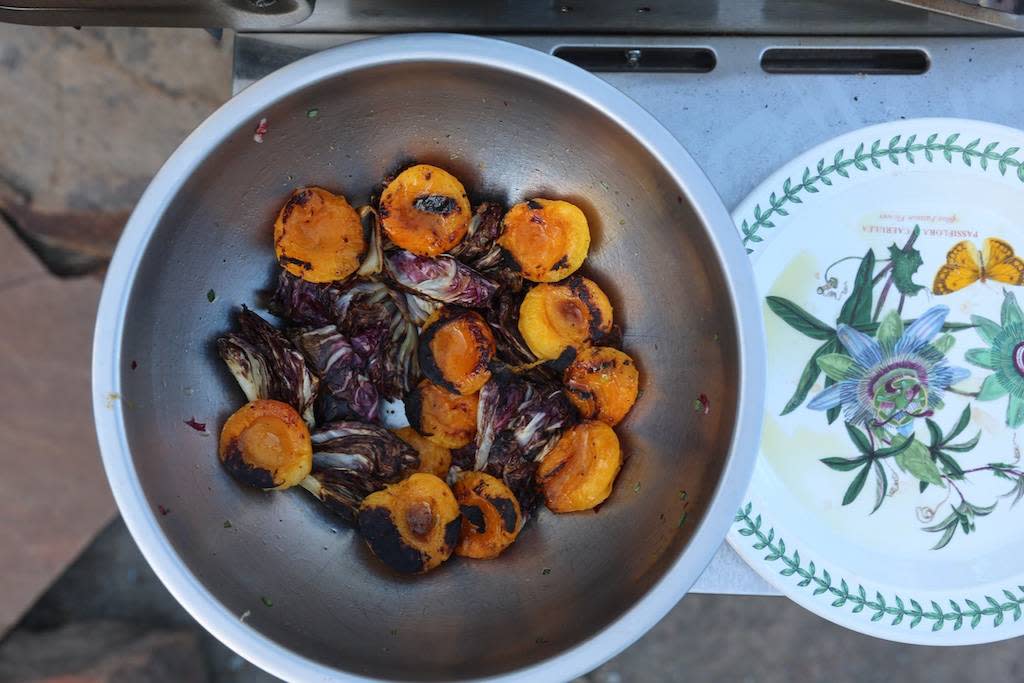 After we finished our meal, we watched the sun set behind the mountains and took in the sounds of the approaching nighttime. The dishes could wait. I appreciated and felt a bit giddy that I was gifted with a day with two culinary crafts people and the delicious simplicity they brought to the table. My trips to the Durango Farmers Market will never be the same; I look forward to recreating the art and joy of shopping that I experienced with The Perennial Plate.