Let's be honest: A piece of all of us died when the Blockbuster era ended. The experience of movie-going has been replaced by Netflix binges and nights huddled over a computer screen. And while I'm not complaining, I realize we've lost the sense of community and camaraderie that comes with a proper evening of film: massaging sore skiing muscles in our seats, crunching popcorn, slurping a big gulp of Zuberfizz root beer, and feeling the chills of cinema wash over an entire room. 
This year, pull yourself away from your streaming binge and experience something that dates back to childhood. Because when the San Juan mountain range is your backdrop, it's hard to resist a proper Durango film festival.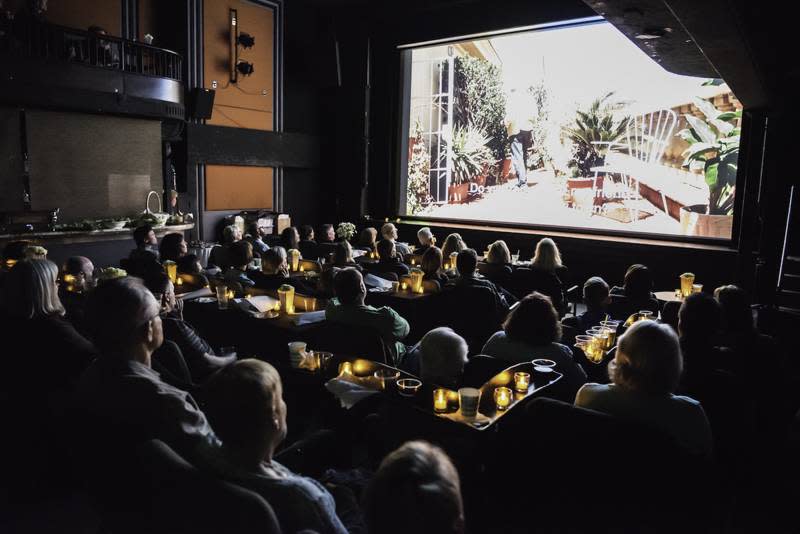 Photo: Katie McCranie Photography
The 13th Annual Durango Independent Film Festival is set to take place this February 28th through March 4th, 2018. Each film will be presented at least twice over the course of 5 days, so you'll have an opportunity to catch all of your favorites on the schedule. Films, workshops, and Q&As with the producers will take place at three unique venues across town: the Animas City Theatre, Gaslight Twin Theatre and the Durango Stadium 9 Theatre. The event will kick off Wednesday, the 28th, with a Free Movie Night at the Gaslight Twin Theatre on historic Main Avenue.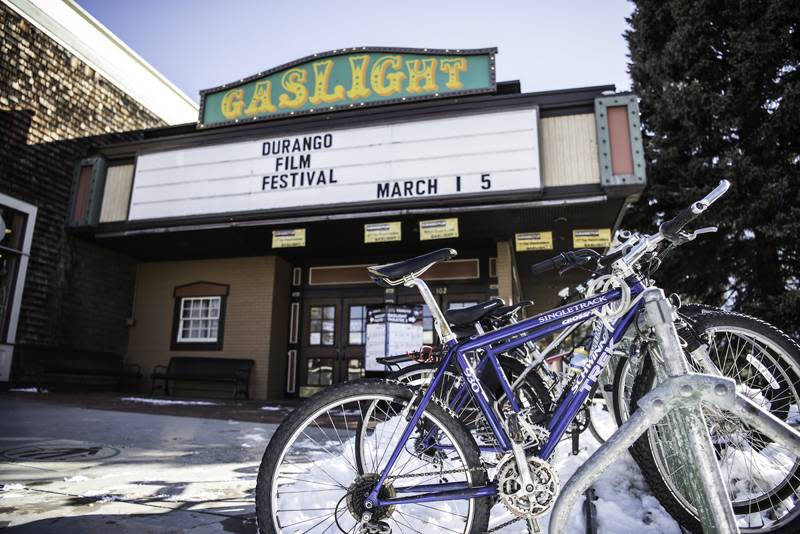 Photo: Katie McCranie Photography
Now in its 13th year of production, the Durango Independent Film Festival attracts artists and creatives from around the world interested in showcasing their newest or best documentaries, live action films, animation, narratives, comedy shorts, dramas, thrillers and outdoor adventure work. No matter your taste in media, you'll find reason to laugh, cry, feel, be challenged to think differently and take on new perspectives. Film; it's what makes us better as a community and as individual people.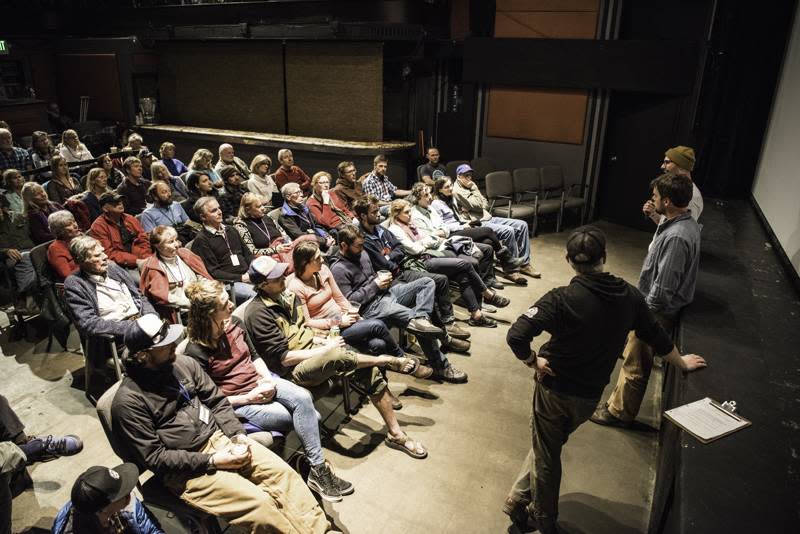 Photo: Katie McCranie Photography
The Durango Independent Film Festival welcomes movie-goers of all ages to watch, and has multiple pass purchasing options for attendees. You may purchase an All Festival Pass, which provides you with a VIP ticket to all Durango Film events throughout the year, as well as a Durango Film t-shirt and hat, for $250. Individual tickets run for $12, while punch card options range from $65 to $100 each.
In 2017, the festival put on 115 separate, independent films as part of the event, with ten produced by Durango's own Reel Learning School program. Sixteen total cinema awards were granted, judged by both a professional jury and audience. Post-film celebrations were hosted at some of the most iconic Durango destinations and restaurants, including the Ore House, Sorrel Sky Gallery, General Palmer Hotel and more. Panels and intimate discussions were held at the Four Leaves Winery. You can check the Durango Film website for 2018 destinations. Expect an unforgettable evening of emotion, energy and community.
After the show:
2017 proved to be an incredible year of film for Durango. After the 12th annual Durango Independent Film Festival kicked off, cinema-based events extended throughout the entire year. We caught the 16th annual REEL Rock Tour and Film Experience at Fort Lewis College. The Durango Nature Studies hosted the touring Mountainfilm festival at the Durango Arts Center. The Something Wild Film Fest celebrated its second year at the Allen Theater and the Durango Independent Film Festival hosted the 20th annual Manhattan Short Film Festival.
Don't let the fun of cinematography end when the Film Festival ends on March 4th. Events are in the works for 2018. Expect activities from our iconic Durango Arts Center, the Animas City Theater, Gaslight Twin Cinema, Community Concert Hall at Fort Lewis, and Henry Strater Theater happening soon.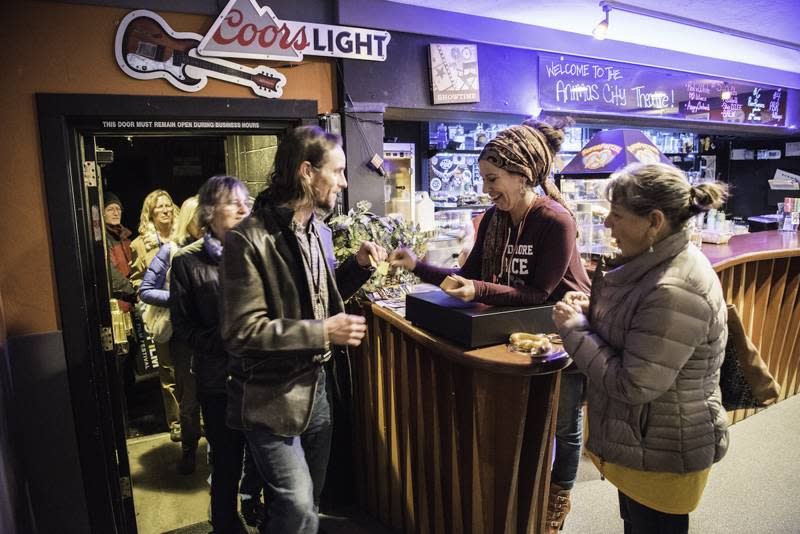 Photo: Katie McCranie Photography