They call it the dead of winter for a reason. A lifeless time spent feeding the fireplace and shivering under layers of wool, it's no secret that seasonal depression can affect us all. Even in our favorite mountain vacation towns, the depths of winter can be biting, icy, and miserable. As the magic of the first snow fades and darkness descends, there is but one destination that lights a fire of fun and frivolity.
The annual Snowdown Celebration in Durango, Colorado is regarded as one of the best and largest winter festivals in the state, if not the whole country. A massive costume party grander than any Halloween you've seen, the weeklong event features more than one hundred locally-run activities and events.
Now in its 41st annual celebration, Snowdown somehow keeps getting better and better with each passing year. With this year's Comic-con theme, expect the streets of Durango to light up with the bold and vibrant costume colors of heroes, villains, and Netflix special stars. If you're planning a trip to Durango between January 30th to February 3rd, you may be surprised how out of place you feel without a costume.
But if rallying an entire community to don neon spandex and capes in sub-freezing temperatures may seem like a bizarre, if not impossible task, get ready to be surprised. The city of Durango is perhaps one of the closest communities I've ever had the honor to visit. The volunteer-run nonprofit organization of Snowdown is a powerful force and over the years, it's touched the lives of thousands. From sunup to Snowdown, this festival allows people to feel their most alive, even in the dead of winter.

Photo - Claude Steelman
FROM HUMBLE BEGINNINGS
To understand Snowdown, you need to appreciate its history. Unsurprisingly, it takes an impressive team to defend an entire city from the winter blues. From event coordination and funding, to marketing, strategy, and promotion, the original co-founders John Murrah (the idea man), Linda Mannix (2018 Durango Citizen of the Year), and Terry Fiedler (The Beloved Mr. Snowdown), once did it all. With the intention to bring life, laughter and party to the cold winter, the event quickly picked up steam, with a hearty monetary contribution from the Durango Herald. Since its genesis in 1979, Snowdown has been powered exclusively by the local community. From the politics of controversial events to a quickly denied request from Budweiser to sponsor, Snowdown has proudly upheld its original mission and authenticity.
Hip to the Comic-con theme of this year, it's safe to say that the big players, long-time volunteers, participants, Board of Directors, and president Chip Lile all act as superheroes, bringing joy and celebration to the dead of winter.
DRESSING UP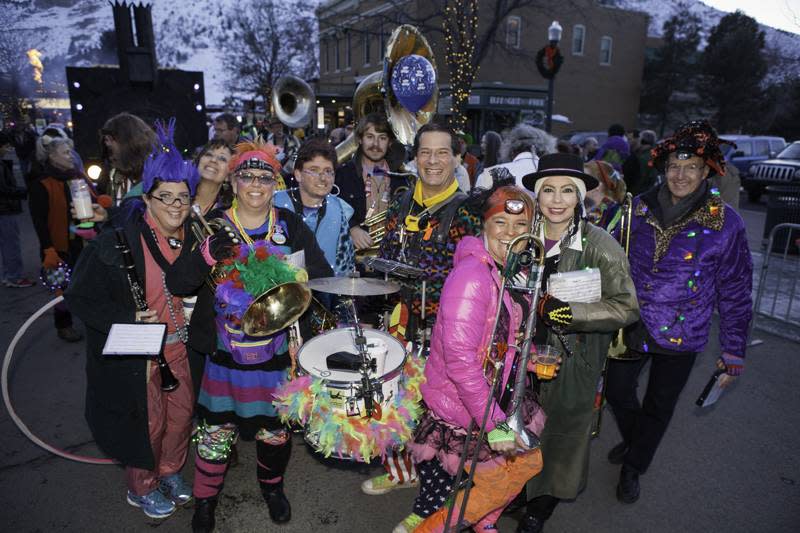 Photo - James Orndorf
If your mask and cape get misplaced, there are plenty of shops downtown where you can get fitted to feel like a Comic-con star. A few good recommendations include the Animas Trading Company, the Fallen Angel, Sideshow, or the La Plata County Humane Society Thrift Store.
JOINING IN
With an event list 10 miles long, it's easy to get involved in Snowdown festivities. Our top recommendation is to enjoy yourself and support local; it's what keeps this community thriving. The four foundational events of Snowdown include the chili cook-off, Fashion Do's and Don'ts luncheon, the Follies, and the Light Parade, however there are plenty more options to choose from if you can't snag a hot-selling ticket:
The Chili Cook-off: Tickets go on pre-sale on February 1st and can be purchased at
the Brew Pub and Kitchen from 3-4 PM. The event itself takes place that Saturday, the 2nd at the La Plata County Fairgrounds at noon. The competition is...well....heated. Green chilis, red chilis, hot peppers, and mild, the locals of Durango pull out all the stops at this competition. Even vegetarians can enjoy a tofu medley or two.
The Snowdown Follies:
An irreverent stage-show featuring some of our most talented community members, chasing tickets down for this always sold-out event is a near impossible task. If you do magically manage to snag one, the show goes live at the Henry Strater Theater at 7:30 PM on February 1st. Even if you don't get tickets, expect a full crowd at the live streaming Videocast that begins at the same time at the Animas City Theatre for half the cost. Even if 'rowdy' isn't up your alley, the 14th annual Kids' Follies talent show takes place at the Durango Arts Center Theatre on January 30th.
Fashion Do's and Don't:
Think you have the best costume? You'll have a big and tough crowd to impress at the Snowdown Fashion Do's and Don'ts party at 12:30 PM January 30th. Use the bathroom before, or you may pee your pants laughing. An After party at Derailed Pourhouse will take place with best (and worst) costume awards at 2 PM. Tickets will go on sale January 19th at Magpies Newsstand. We all recommend waiting in line before it opens at 6 AM.
The Light Parade: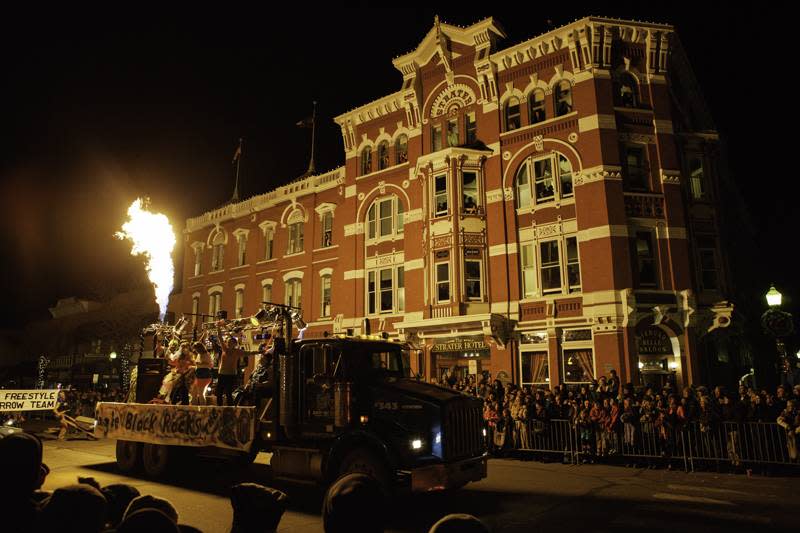 Photo - James Orndorf
An event any and everyone can attend, the Light Parade is one big and happy culmination of the week of festivities. No matter how silly and radical the events may have gotten, no one would bat an eye if you shed a tear here. We celebrate community and happiness with a float parade down Main Avenue. Plenty of local businesses partake in a grand procession fit for all ages. 
MORE OF OUR FAVORITE EVENTS: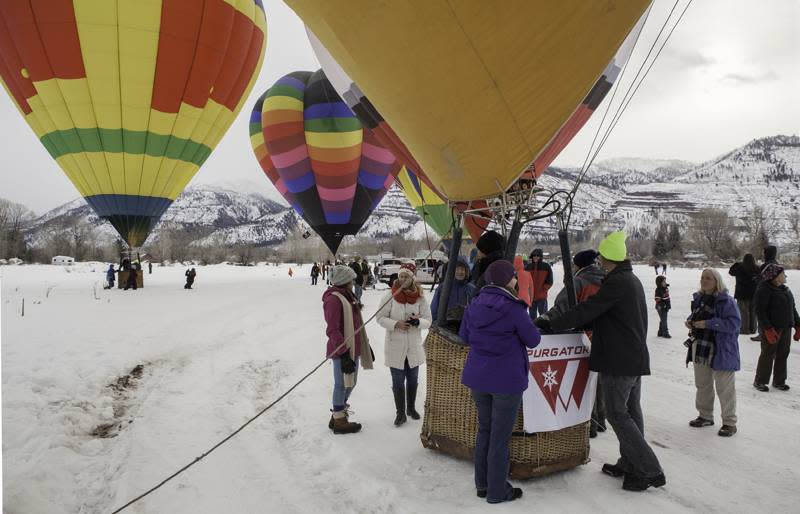 Photo - James Orndorf
In an event so large that it has its own beer release, there are plenty of events that don't require tickets in advance and some that are even free. Some community favorites include the Snowdown Beard Race at Carver Brewing Company, Keg Cap Frisbee at the Balcony, the Starlight Lounge Annual Snowdown Bartender Contest, Butt Darts at BREW Pub, a mechanical bull riding contest at Wild Horse, Champagne Pong at Durango Elks Lodge, a Hot Wing Eating Contest at Animas City Theatre, Oyster Slurping competition at Hwy 3 Roadhouse, and so, so much more.
New events for this year will include the Build a Bong contest at Prohibition Herb, Air Guitar Hero at the Roost, the Super Parent Lego Lava Walk at 11th Street Station, the Superhero Minute to Win it teen competition, Hanky Panky at Starlight Lounge, the Saloonatic Olympics at Billy Goat Saloon and plenty more.
To explore the full list of activities and get more information, check the full schedule here. We can't wait to see you there.