The iAM MUSIC Fest is rolling through Durango this month and you won't want to miss out. From September 21st-24th, Durango's historic downtown will transform into an epic music scene with live shows from Colorado artists, dancers and musicians.
With over 20 bands in attendance, 3 nights of live music, 5 expert panels and countless other artist performances, there really isn't a good reason not to join in.
Still, if you need some convincing, check out these 8 epic reasons to buy your tickets today:
1. This festival is literally TAKING OVER downtown Durango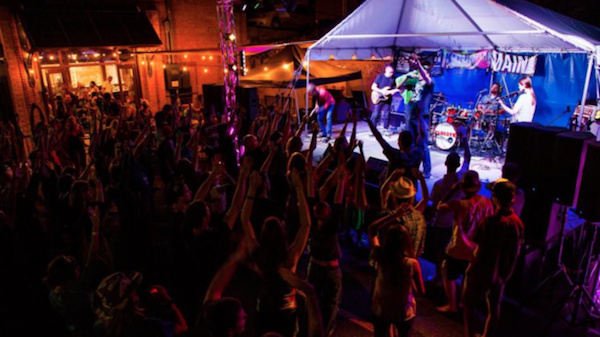 Photo credit: eyeandeye Photography
If you're in Durango any time from September 21st to 24th, you'll see the festival crowds. For three days, live music showcases will take place at the Henry Strater Theatre, Animas City Theatre and Durango Arts Center.
But there will also be plenty of other activities all across downtown. Smaller venues include:
Eno Wine Bar
Cyprus Café
Diamond Belle Saloon
The Office Spiritorium
The Balcony Bar and Grill
Rochester Secret Garden
Durango Coffee Company
Magpies Newsstand
The Starbucks and Coldstone Patio
What's worse than hearing stories about a missed good time? Watching the good time happen right before your eyes! Don't stare longingly out your window on event day - get your tickets today and join in on the fun. 
2. It's a great way to support the local community and aspiring artists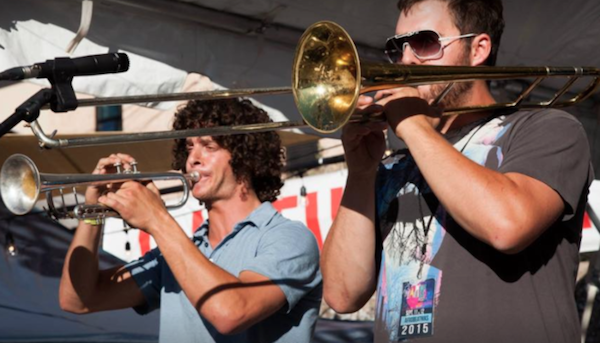 Photo credit: eyeandeye Photography
The iAM MUSIC Fest is hosted by iAM MUSIC, a 501c3 non-profit committed to empowering local and aspiring artists. All proceeds from the festival will directly benefit their cause, which is centered on cultivating conscious creativity, community and empowerment through music.
Each ticket purchased helps support aspiring artists in ways such as providing scholarships for music lessons, subsidies for at-risk school contracts, curriculum development and their free instrument lending library for students in need.
This is the 3rd annual Indie Music and Arts fest iAM MUSIC has hosted, so it's not their first rodeo. Be prepared for a smooth sailing and extremely well-executed event, that locals and visitors have both come to love!
3. You may be getting older but you're certainly not boring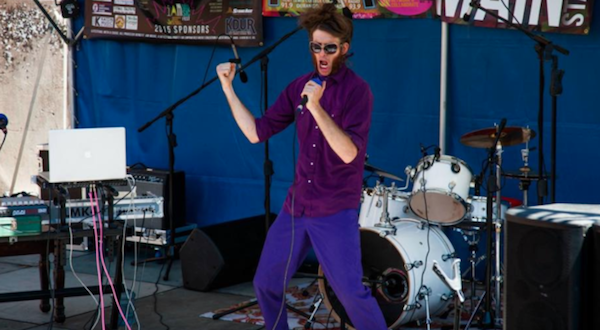 Photo credit: eyeandeye Photography
The first time you had to argue that "Hey, 30 is not old!" may have scared the bejeezus out of you. But luckily for all of us, neither music nor fun has an age limit. Whether you're 60 years young or fresh out of college, the iAM MUSIC Fest offers a way for everybody to connect.
When was the last time you paused for a dance party in the middle of historic downtown Durango's streets? Come join a crowd who knows that there is never a wrong time in life to celebrate art and happiness.
4. You'll never find a better festival deal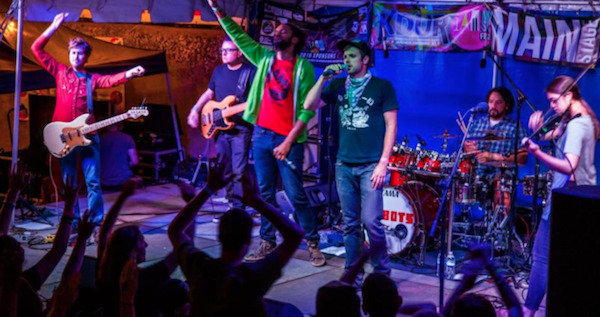 Photo credit: eyeandeye Photography
Over 20 bands will be playing at this year's festival over a span of three nights. And event tickets run for only $20-$35 each! Do the math – that's less than $1 spent per concert. You'd be hard-pressed to find a bargain like this anywhere else, especially for the quality of music you'll hear.
5. It's not just about the music…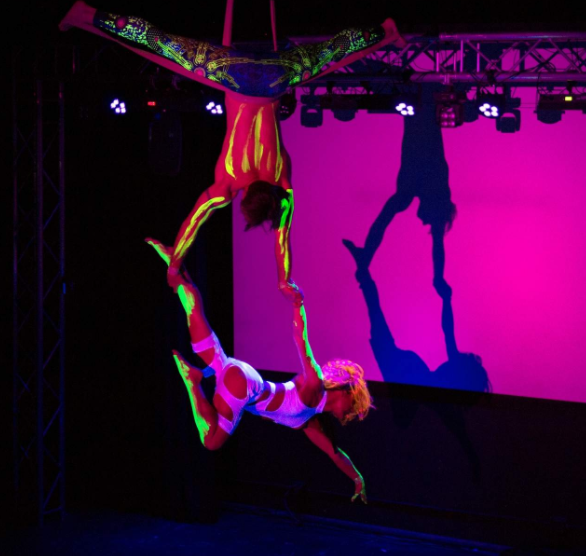 Photo courtesy of DGO magazine
This event is not just about celebrating music. It's part of a movement known as #ArtistsOccupy, which includes every other possible form of free expression. In addition to music, attendees can also enjoy shows and presentations from mimes, poets, comedians, community artists and dancers. Not to mention that there will also be circus acts and a Brazilian drums samba march!
6. Durango is always looking for an excuse to dress up (so join in!)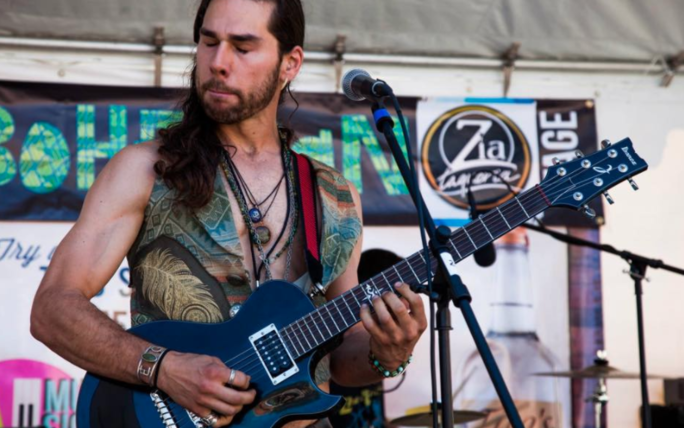 Photo credit: eyeandeye Photography
We all know that Durango is famous for our awesome costume parties and events. We've been rocking and rolling at the annual Snowdown celebration for nearly 40 years. But if you needed an excuse to dress up in downtown Durango, iAM MUSIC is informing all attendees to Dress to Express. "What's your spirit animal?" they ask. That means that costume (or at least awesome clothing) is required.
7. It's the perfect escape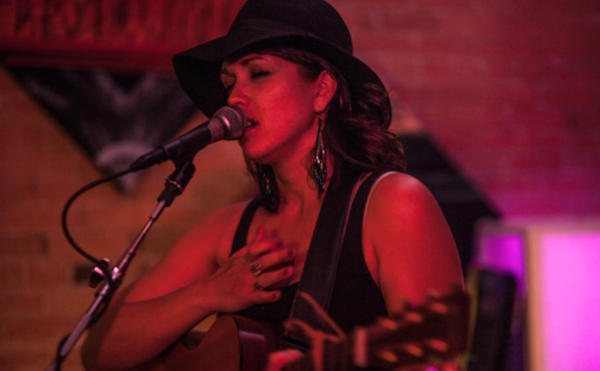 Photo credit: eyeandeye Photography
If you're visiting Durango between September 21st and the 24th, this event is a must. There is no better cultural immersion than attending a tried-and-true Colorado music and arts festival.
As for the locals, have you ever heard of a staycation? There's no excuse for missing a party right in your backyard!
8. These will be Colorado memories that will last a lifetime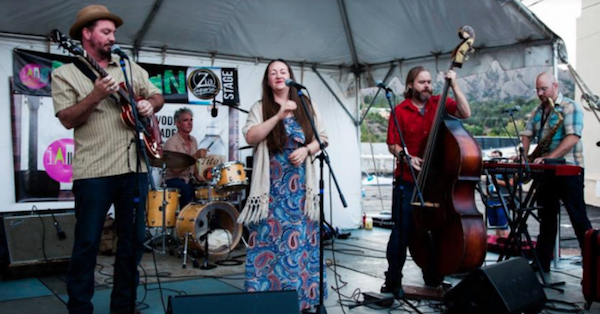 Photo credit: eyeandeye Photography
Probably the best part about this event is that it's all about Colorado. By just attending and having a good time, you'll be supporting our great mountain state: 4 days, 3 stages, over 20 bands, 5 expert panels, 100% Colorado! Does it get any better than that?
For more information and to buy your tickets, visit iammusicfest.com.