Founded in 1995 by two friends who wanted an easier way to get their hands on some beer, Durango's largest microbrewery has been full of surprises since its very inception! Now the seventh largest craft brewery in Colorado, Ska Brewing creates delicious brews from their World Headquarters in Durango, Colorado. Read on to discover five surprising things you might not know about Durango's homegrown brewery!
1. The tasting room has 20 beers on tap.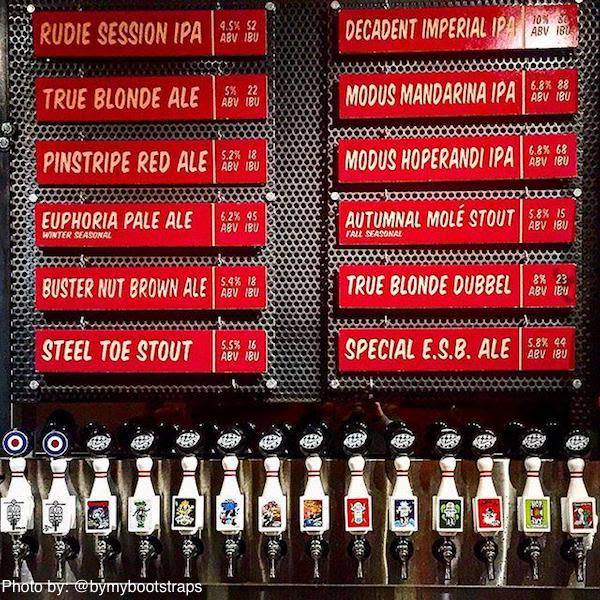 A visit to Ska Brewing's World Headquarters in the Bodo Industrial Park should be at the very top of your Durango must-do list! The 100% wind-powered brewery offers tours daily at 4:00 pm and has a fun, unique tasting room that embodies Ska's laid-back, Durango vibe (and love of ska music). With 20 beers on tap, you'll have your work cut out for you as you try to find your favorite Ska brew! Try the Flagship standbys, like True Blonde Ale or Modus Hoperandi IPA, sample the Seasonal favorites, like Mexican Logger or Euphoria Pale Ale, or try something completely new & unexpected, like Ska's new Pink Vapor Stew, a unique beer brewed with beets, carrots, ginger, and apples.
2. Ska has an experimental, small-batch offshoot called the Mod Project.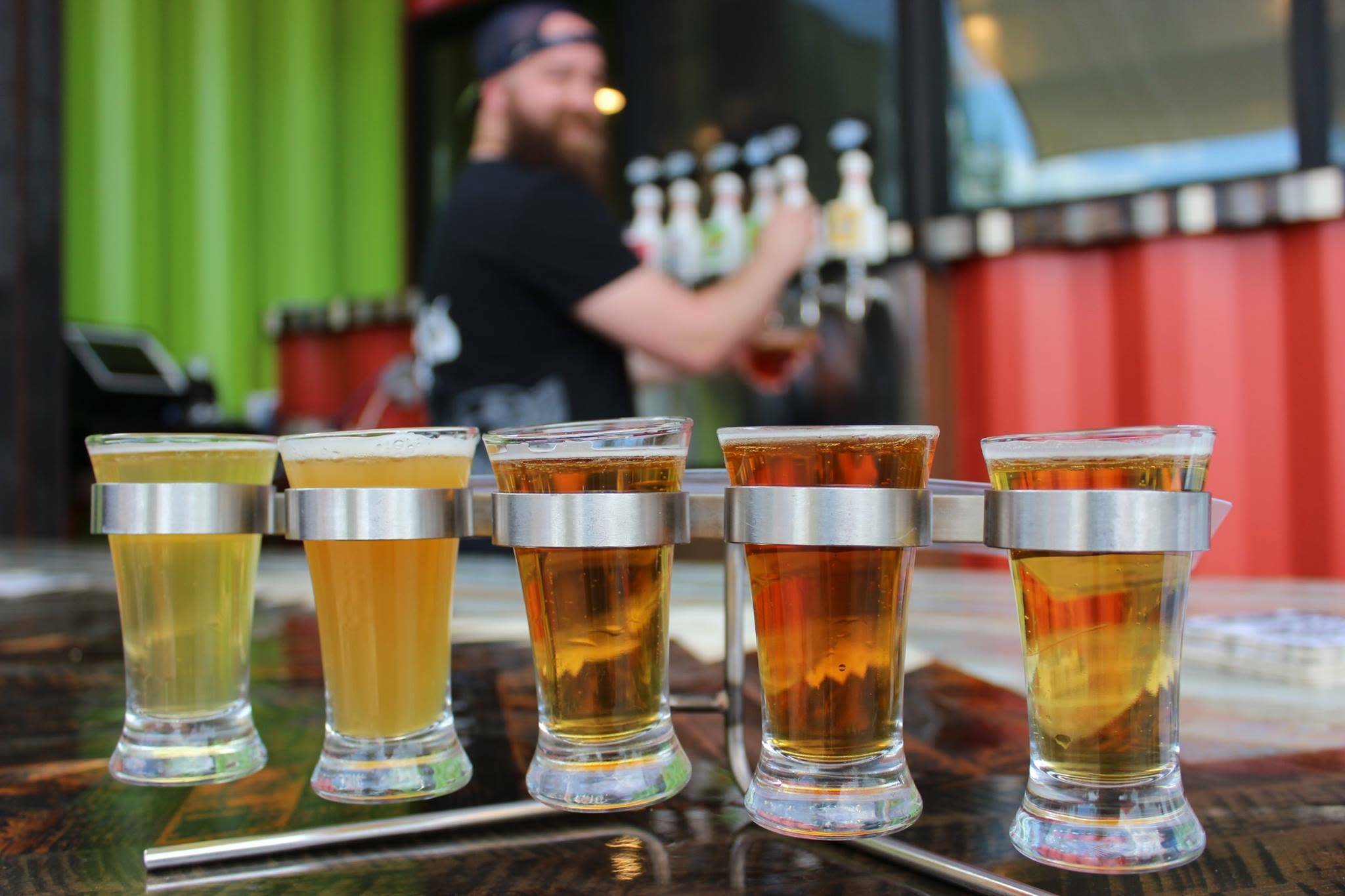 The aforementioned Pink Vapor Stew is one of more than 25 experimental beers that Ska has produced in their Mod Project brewery over the past couple of years. Designed to allow the Ska brewers to experiment with new brewing techniques and ingredients, the Mod Project has put out unique & delicious beers such as a Tart Mexican Logger and a Palisade Peach Gose. While these Mod Project brews were previously only available in Ska's tasting room, a recent expansion will allow Ska to expand Mod Project offerings and distribution.  
3. The tasting room now has an outdoor bar!

Perfect for savoring Durango's amazing summers and wonderful Colorado falls, the outdoor bar at the Ska Brewing World Headquarters provides a great place to enjoy Ska's cold pints. Grab a seat on their patio and enjoy Durango's ideal temperatures and beautiful views, with one of Ska's award-winning beers.
4. In addition to great beer, Ska also serves great food.

Built out of re-purposed shipping containers, The Container of Food at Ska Brewing's World Headquarters serves fresh, delicious, locally-sourced food that pairs perfectly with Ska's brews. Try a Beer-Fed Burger, made from house-ground beef, finished on spent grains from the brewery, or the Pinstripe Cheddar Ale Soup, made from Ska's flagship Pinstripe Red Ale. Be sure to try all the flavors at Ska Brewing, in all forms!
5. They offer weekly entertainment-- including Happy Hour Yoga!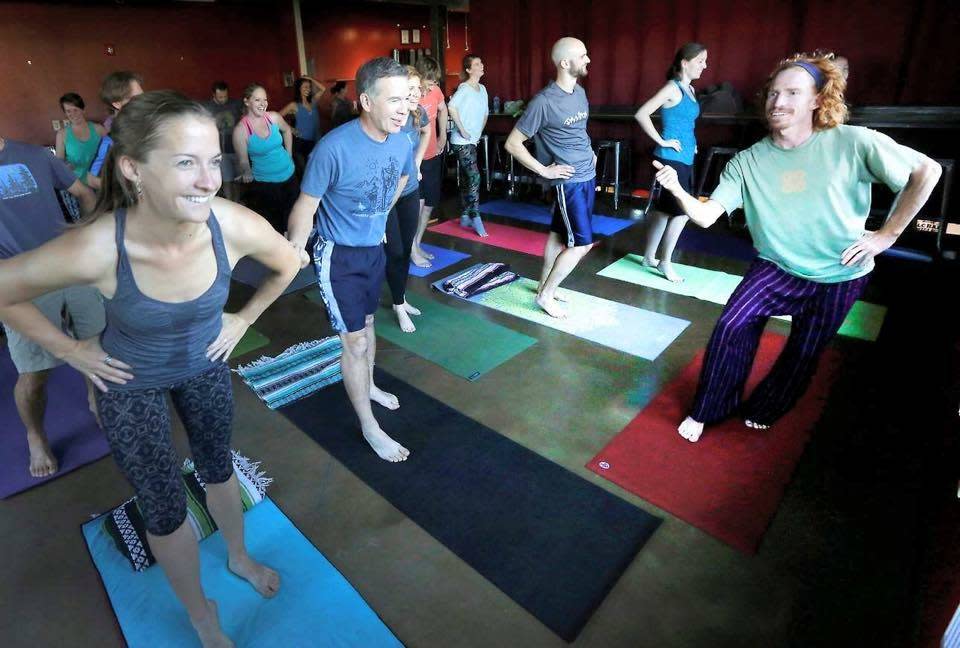 In the summer months, you won't want to miss the weekly Ska-BQ, which features live music from local bands and delicious bbq from The Container restaurant every Thursday. On Mondays throughout the year, be sure to check out Happy Hour Yoga: an hour of yoga followed by a pint of beer for $10. And Ska's signature annual events, like their seasonal beer release parties, or their beloved Anniversary Party (which, with 30+ visiting craft breweries and live music from big-name bands, gives any large-scale beer festival a run for its money), are the can't-miss events of any season, for both locals and visitors alike!
While in Durango, be sure to stop by the tasting room at Ska Brewing's World Headquarters. You'll discover something new about this long-time favorite Durango brewery, and you'll definitely discover a new favorite beer for yourself!
Ska Brewing is located at 225 Girard Street in Durango, Colorado, or click here for more information.
Want more information on local craft beer?