Header photo courtesy of Scott Smith
Some roast chestnuts on an open fire. Others sing Yuletide carols door to door. Every town has its own holiday traditions and Durango is no exception.
This year, give the gift your family has been waiting for. Tuck those Durango-bound plane tickets in your loved one's stocking and together experience a season of good tidings at altitude. Spend your days skiing mountains, riding the train, sledding with dogs, and making merry with the locals.
Whether searching the National Forest for the perfect Christmas tree or riding the famous North Pole-bound Polar Express™, you're certain to find new ways to celebrate your favorite holiday traditions among family in Durango, Colorado.
Singing with Santa down Main Avenue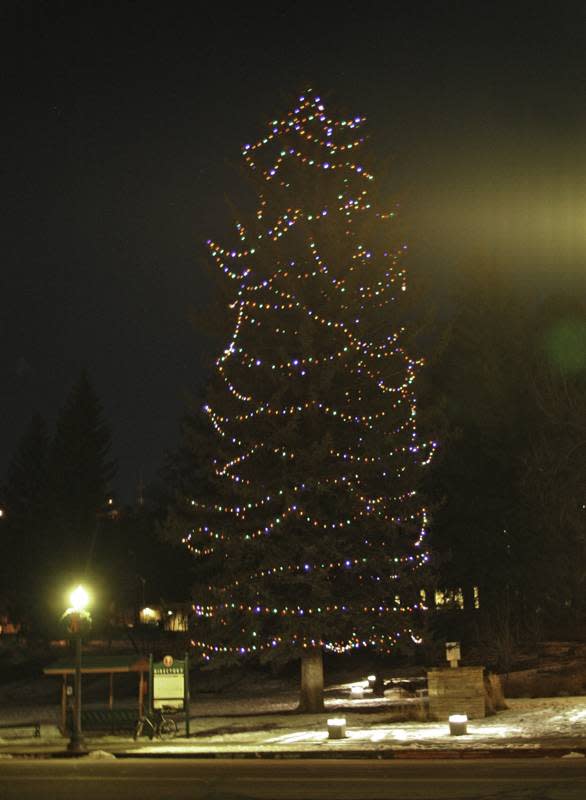 The annual lighting of the Community Christmas Tree is one of Durango's most special community kick off events. The holidays don't really begin until Santa Claus himself leads the brigade from 8th Avenue to Buckley Park. At 6pm on the day after Thanksgiving, locals and tourists alike are welcome to share in the joy of singing Christmas carols, waving glow sticks through the night, and parading down Main Avenue with loved ones. At Buckley Park, we all come together for the countdown to lighting the tree. Free hot chocolate, cookies, and photos with Santa make this a warm event that truly sets the tone for a happy holiday season.
Driving through Christmas Light Neighborhoods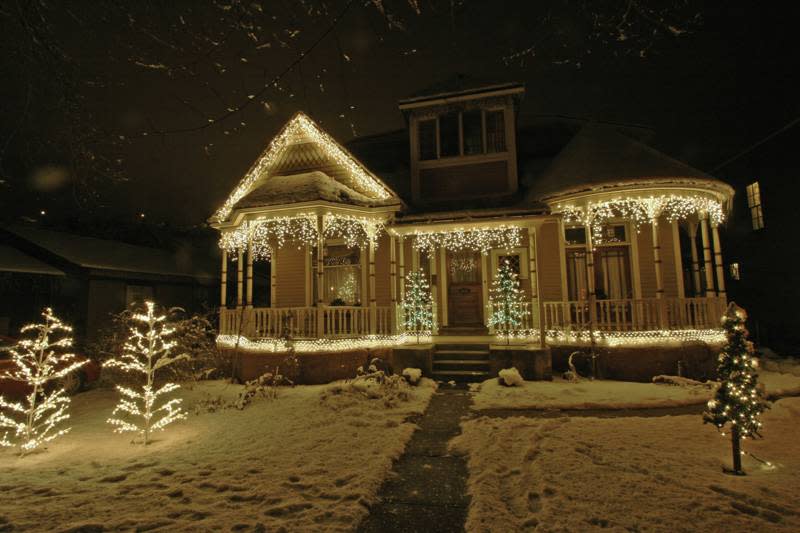 A timeless tradition spent around the country, we love to pile in our cars with blankets, pillows and a thermos of hot chocolate to see the pretty lights around town. If you're unfamiliar with Durango, the best place to start is Main Avenue. As you drive down the historic marketplace of shops and famous hotels, you'll catch glimpses of what this season may have been like a century ago. Wreaths hang and lights twinkle on every corner, where carriage horses and their drivers rest between rides.
From Main Avenue, turn east towards 3rd Avenue to discover the historic neighborhoods now relics of mining history. The homes along 3rd Avenue and College Drive twinkle in the night. Beyond downtown, Scout Ridge Road, Rio Vista Circle, and Montview Parkway are all great streets to explore.
Riding the Train to find your Christmas Tree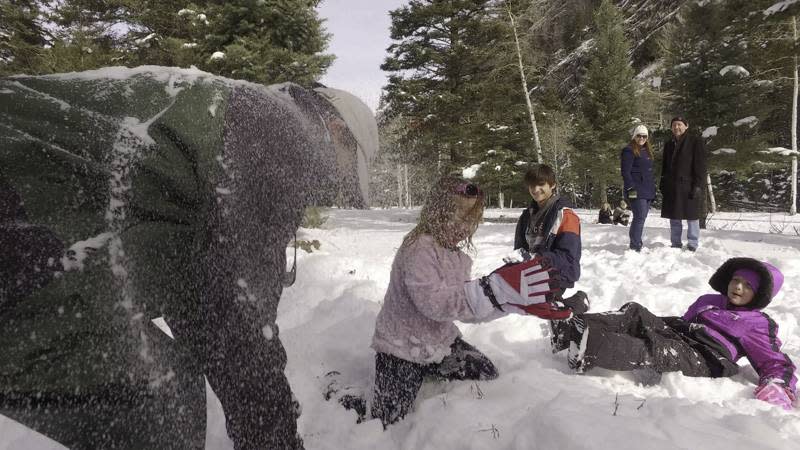 Photo: Durango & Silverton Narrow Gauge Railroad
Rather than dusting off the old hunk of plastic in the basement or shopping your local chain store, make the hunt for your family Christmas tree an unforgettable experience this year when you board the historic Durango & Silverton Narrow Gauge train. Every year, Durango's train depot hosts its annual Christmas Tree Train ride.
On December 1st, 8th, and 15th, visitors have the opportunity to ride the train into Cascade Canyon and cut down their very own Christmas Tree to take home. Bundle up and prepare to do some serious chopping. At the Cascade Canyon Wye, warm up by the fire, drink some warm beverages and hike around the remote wilderness area.
Shopping for Christmas Ornaments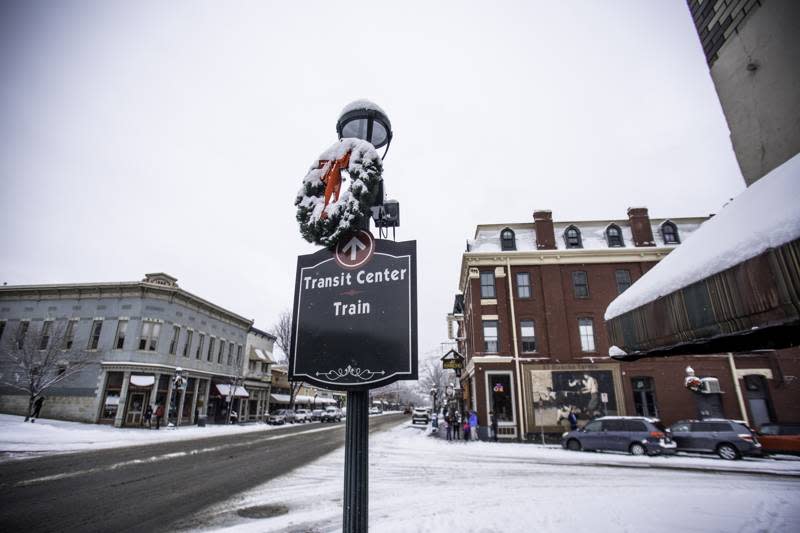 Photo: Cole Davis
What better way to preserve memories than to hang them on your Christmas tree. Every year, you'll be reminded of the wonderful experiences shared with your loved ones. Shop boutiques like Urban Market, Tippy Canoe, Dietz Market, and April's Garden flower shop for specially-made holiday decorations.
The Winter Solstice Artisans' Market, which is open from November 22nd to December 23rd, showcases the work of more than 65 artists, featuring Christmas decor, ornaments, calendars, jewelry, ceramics, photography, paintings and so much more. Snack on scones and coffee as you explore and visit with all the wonderful vendors.
Riding the Polar Express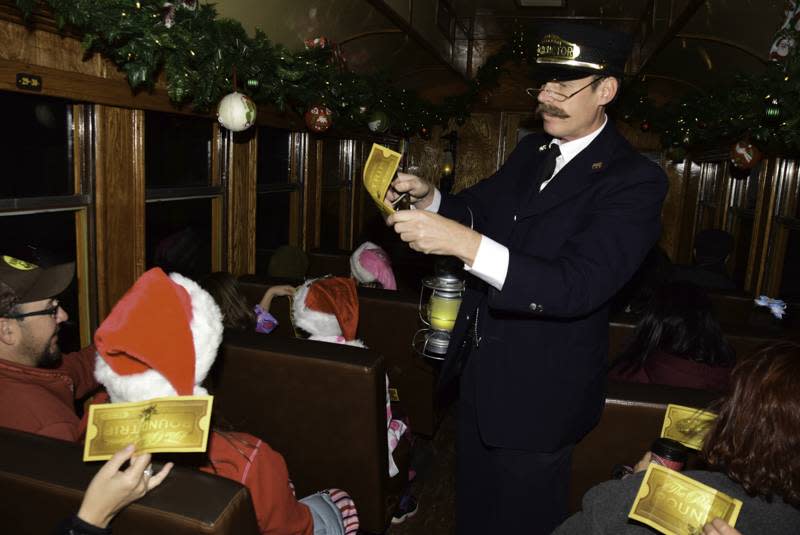 Any tradition that requires snuggling up in pajamas with the family and hot chocolate is worth celebrating. Aboard the Durango & Silverton train, you'll find one of the biggest bucket list holiday experiences, the Polar Express.
Inspired by the award-winning book and movie adaption, Durango's Polar Express offers the closest thing to a fairytale you'll ever experience. Live the adventure firsthand with the chefs, conductor, elves, and even Santa himself. Ride into the night to the sound of Christmas carols and silver bells.
Holiday Shopping Along Historic Main Avenue
Durango locals are the best gift-givers in the country. With our town's treasure trove of artists, artisans and creatives, the shelves of a Durango small business are filled with specially-crafted, hand-selected, and often handmade gifts with their own story to share.
Rather than fight the department store crowds, it's a Durango tradition to enjoy holiday shopping as a community on our biggest Christmas party of the year, Noel Night. An all-day and all-evening occasion, Noel Night features more than 100 businesses, each offering their own discounts, raffles, refreshments, and parties. Taking place on December 7th, enjoy live music and community activities in a scenic mountain town.
Take a Ski Day
It's been snowing since October in Durango, adorning our mountains with piles of fresh powder ready to be skied. Winter skiing offers an entirely different experience than that of spring. Skip the crowds, join the locals, and end every year with turns at your favorite mountain resort.
Try Something You've Never Done Before
As another year comes and goes, December offers visitors the last chance to tackle that bucket list. Gifting the experience of a lifetime is often appreciated more than packages wrapped under the tree. A guided fly fishing expedition, a historic train ride to another world, reservations for two for a romantic snowcat adventure, or a half-day of dog sledding activities are just some of the incredible experiences waiting to be discovered in beautiful Durango, Colorado.