The holidays may be over, but the party doesn't stop in this winter wonderland. With an event list as long as our snow is deep, Durango may be one of the most happening places to vacation in 2019. From live concerts to winter festivals and comedy shows, these are the top nine events series to look forward to from now to Spring Break.
January 30th - February 3rd

Initially founded as a way to lift local spirits in the dead of winter, the annual Snowdown celebration now attracts visitors from across the country and all walks of life. Considered the #1 annual event in Durango, the festival is free and chock-full of things to do all week long. Each year has its own theme, so it's like celebrating Halloween in the middle of winter. With Comic-con as the focus for 2019, expect plenty of pop culture references wandering the streets of downtown Durango from January 30th to February 3rd. Almost every shop and restaurant will partake in the action, hosting every kind of event imaginable - from a mattress bed race, to scavenger hunts, dart tournaments, lego lava walk, oyster eating contest, and even a "Build a Bong" competition. The Snowdown Light Parade and Big Balloon Rally are both must-experience pieces of this epic event.
January 8th - January 29th
If you want to pow down in the backcountry, you should check out the Backcountry Experience workshop series, featuring free avalanche awareness chats, CAIC charity pint nights, and even a book club. Meet new people with similar passions for the outdoors, gain some beta, and keep yourself safe and informed on the peaks. The first workshop takes place on January 8th, but you can pop in at the shop at 1205 Camino Del Rio anytime for more details.
January 12th

The snow-filled, action-packed, and 100% family-friendly Winterfest at Purgatory Resort features all kinds of different indoor and outdoor events to enjoy. Take a dog sled ride, scenic snowcat tour, sleigh ride, and even a painting class all in one fantastic weekend. You can drop the kids off at the slopeside child care, "The Den" or bring them tubing or snowshoeing around the resort.
There will even be an Osprey Packs and Snowboard giveaway, along with a number of live music sessions at the Beach Party.
February 27th - March 3rd

Photo - Durango Independent Film Festival & Katie McCranie
Every year, the Durango Independent Film Festival brings happy memories of the cinematic good ol' days to Durango. Escape the cold for a few days at the multi-venue festival that's made cinema a community experience. Curl up and enjoy a carefully selected series of award-winning films and shows at the Animas City Theatre, Gaslight Twin Theatre, and Durango Stadium 9 Theatre.
Tickets are available at the Durango Welcome Center now or can be purchased at the theatre 15 minutes before showtime.
Ongoing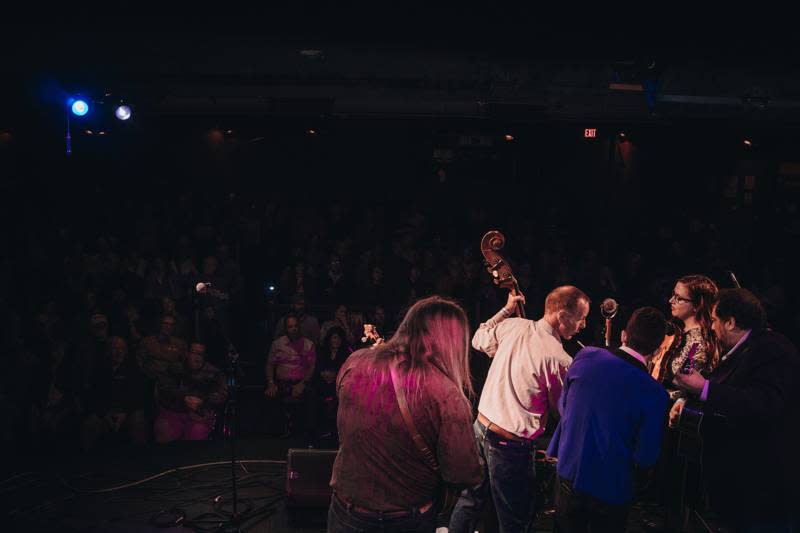 A trip to Durango isn't complete without exploring at least a few of our top nine best live music venues. This winter, we're looking forward to concerts by the show-stealing Papadosio band at Animas City Theatre on January 18th and 19th, the Six Dollar String Band at the Grange's Wild West Squares dance party on January 12th, and punk rock Supersuckers & the Hangmen on January 11th at the Animas City Theatre.
Of course, check out our community's own live music series that explores all the wonderful sounds coming out of the doors of our local businesses.
You can learn even more by visiting the Welcome Center at 802 Main for details.
February 16th
Snag your tickets now for one of the most loved-and-be-loved Valentine's Day events aboard the historic Durango & Silverton Narrow Gauge Railroad. You and a loved one can celebrate one special day exploring the pristine wilderness of the San Juan National Forest all the way to Cascade Canyon. First-class passengers cuddle up with chocolates and champagne to toast the romantic season.
#7 Theater, Art and Comedy Shows
Ongoing
As you decompress from a day of winter adventuring, consider enjoying Durango's favorite theatre venues like the Historic Henry Strater Theatre, Community Concert Hall, and Durango Arts Center.
A new exhibit at the train museum, the Landing of Mary Jane, opens on January 9th and will share the tale of the 1937 Century Maid Runabout that was purchased in 1937 and arrived by railroad. Tanaya Winder, a motivational speaker, writer, and educator from the Southern Ute, Duckwater Shoshone, and Pyramid Lake Paiute Nations, will share a writing and storytelling presentation at the Southern Ute Museum on February 23rd.
The Growling Old Men acoustic bluegrass band will be jamming at the Henry Strater Theatre on January 28th. The Parentally Incorrect "Pump and Dump" Comedy show will visit the Community Concert Hall on February 6th. The 18+ event is considered one of the best, most hilarious Mom's Night Out events. The Forever Tango concert, one of the most viewed tango shows in the world, is coming to Durango on February 12th to celebrate the goosebump-raising music and dance of Argentina.
Durango resident, Country Music Hall of Fame inductee, and music legend Charlie Daniels will host a signing for his new book, Let's All Make the Day Count, at the Toh-Atin Gallery this winter. Stay tuned for official dates.
#8 Happy Hours and Boozy Events
Basecamp of the Southwest's Craft Beverage tour and San Juan Brewfest, Durango is home to a number of boozy spirit celebrations. Our one and only speakeasy, the Bookcase and Barber, is hosting an Agave Spirit Series on January 9th, featuring a tasting tour of five different agave spirits. Durango Craft Spirits just launched its Mule of the Month club and is kicking off with a January Orange Jalapeno Mule, served during open hours at the tasting room. Of course, you'll want to check out all the other happy hours our town has to offer.
#9 A Variety of Weeknight Events
Ongoing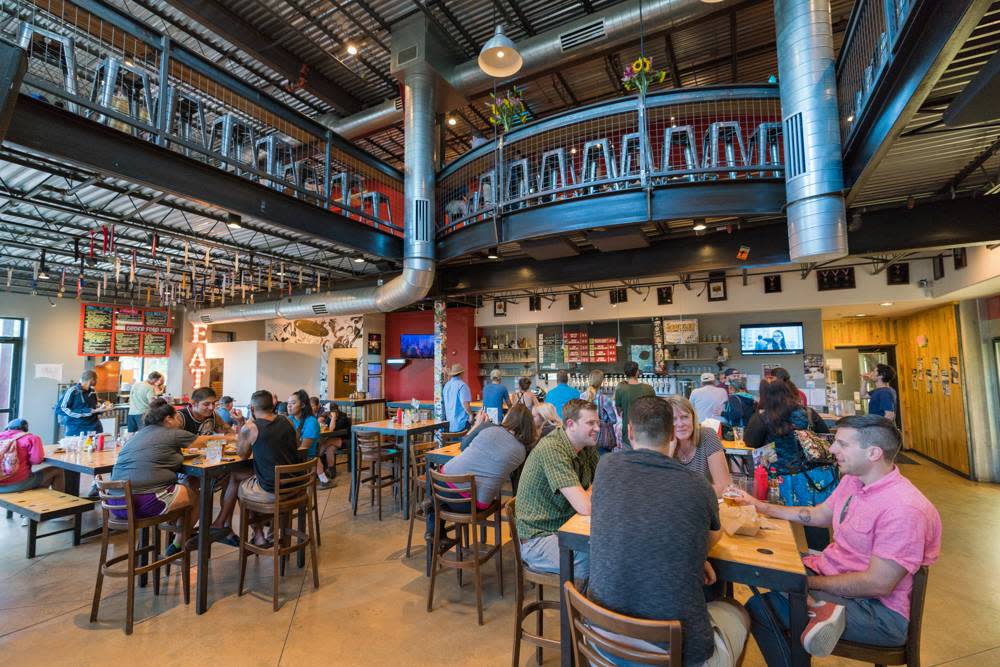 When the weather gets cold and the wind too blustery, it's nice to know that there are always weeknight events to wind down at. Consider the Tuesday Trivia Factory at the Roost, Thursday Pub Trivia at the family-friendly Powerhouse, or Pub Quiz Night on Wednesdays at the Irish Embassy. Get in a routine of Happy Hour Yoga every Monday at Ska Brewing, cut a rug at Latin Dance Night on Tuesdays at the Wild Horse Saloon for Salsa lessons, or make your own tradition at one of Durango's favorite apres hangouts, the 11th Street Station.