A scenic road trip through colorful Colorado is worthy of any bucket list. Think sweeping vistas, wide expanses of rugged mountain terrain, and the cleanest alpine air you'll ever get to breathe. Add craft beverages to this mix and you have a recipe for the ultimate dream vacation.
There is nothing higher on my summer bucket list than southwest Colorado's new Craft Beverage Tour. If you've ever enjoyed a wine tasting or a brewery visit, you'll love this new opportunity to visit nearly 40 independent craft beverage producers and eleven towns throughout the southwest Colorado region.
Grab a tasting passport from the closest Welcome Center, then hit the road. You'll meet the brewmasters behind your favorite award-winning craft brews, the winemakers who tend to the vineyards, the creative minds behind soda shops like Zuberfizz and craft distilleries like Durango Craft Spirits.
If you want to hit them all (and you should), the trip will most likely take you at least ten days. But you only need six passport stamps to win a prize, and be entered into a drawing for a return trip to Durango, Colorado (more details in the passport)!
You don't need me to tell you how to enjoy your favorite craft, but to make the most of your journey, we've compiled a list of the must-see destinations and must-do experiences nearby each of the craft beverage producers of our southwestern Colorado region.
*Passports can be found at the following Welcome Centers: Durango, Pagosa Springs, Ouray, Telluride, or Cortez.
Start from Durango: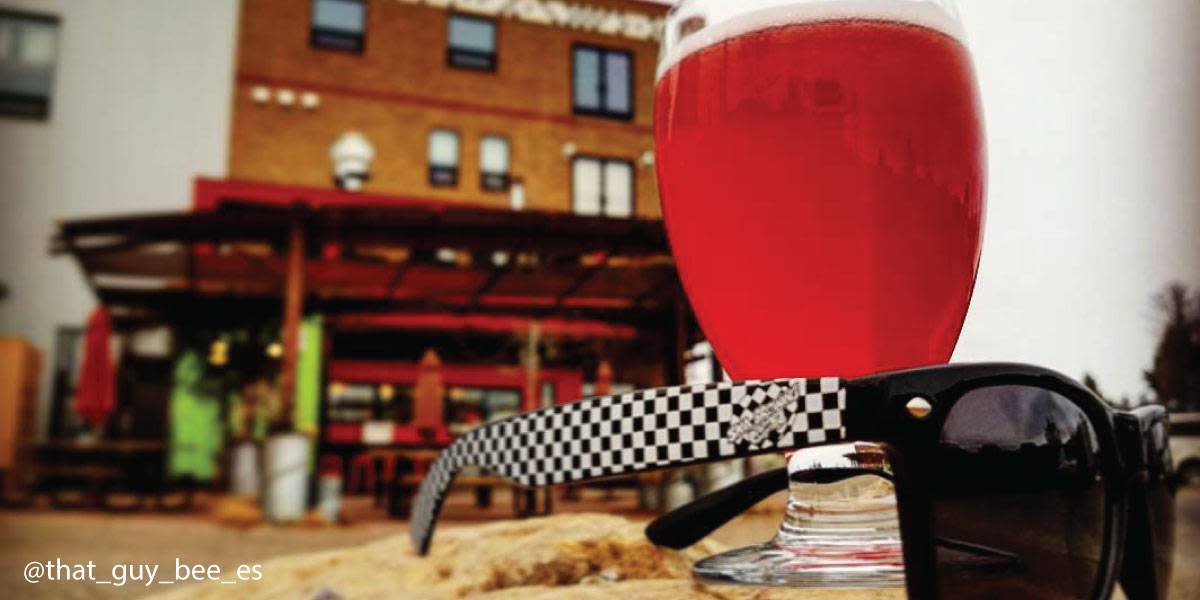 Start your trip by flying or driving in and out of Durango, Colorado, a haven for all things craft. Six breweries, one winery, two distilleries, two coffee roasters, one soda company and one on-tap kombucha producer have made Durango a top destination for craft aficionados of all variety. Serving as basecamp for more than a few nationally-loved events, such as the San Juan BrewFest, Thirsty 13 Marathon, the Taste of Durango, and Oktoberfest, there is never a bad time to start your adventure.
When visiting Cortez: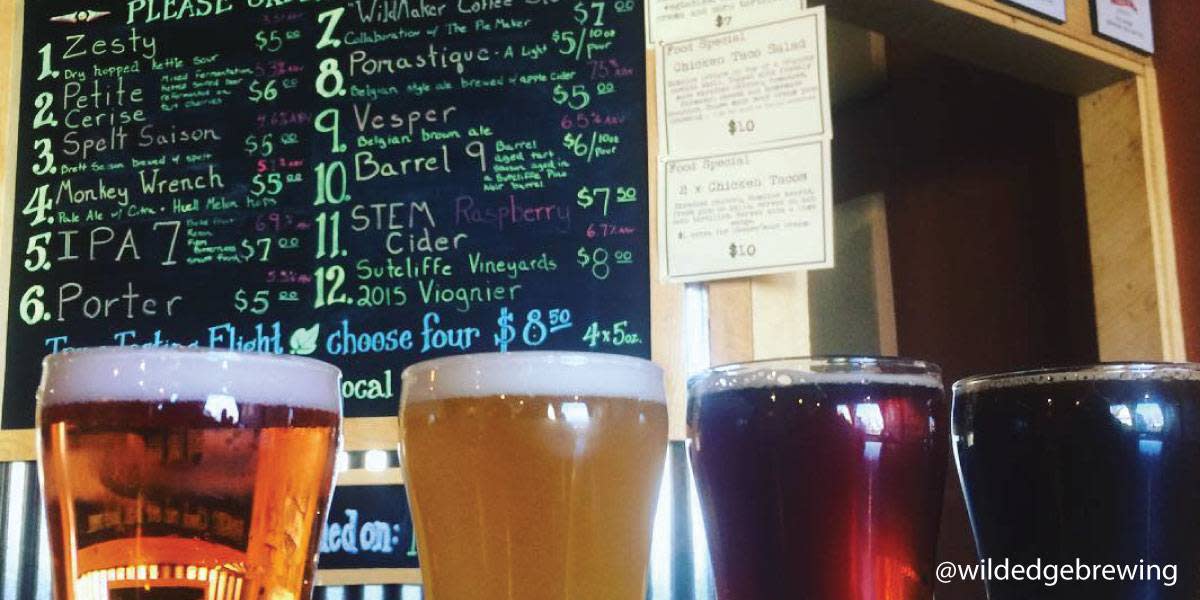 There are three breweries, two vineyards and one nitro cold brew coffee bakery in Cortez where you can get your passport stamped.
Must See and Must Do: Directly across from Sutcliffe Winery, is the Canyon of the Ancients National Monument, a preserved archeological site where you can explore miles of trail on foot, bike or horseback. Mesa Verde National Park is also just right down the road.
Visit the Cultural Center and explore the Notah Dineh Trading Company and Museum. Then enjoy the outdoors with a jeep ride through the Dolores River Canyon, a breathtaking site in the fall when the aspens change.
When visiting Mancos:
There is one brewery, one cidery and one coffee roaster in Mancos where you can get your passport stamped.
Must See and Must Do: Small but mighty, the town of Mancos has been known to clutch your heart unexpectedly. Once home to writer Louis L'Amour and still home to George Bauer's Bauer House, built in 1889, the western charm of this place is not to be overlooked. Tour the shops around town, visit the Opera House, stay in a bed and breakfast, or pitch a tent at Mancos State Park.
When visiting Dolores:
There is one brewery and one cidery in Dolores where you can get your passport stamped.
Must See and Must Do: After visiting the Anasazi Heritage Center and Escalante Pueblo site in Dolores, touring the Antique Mall and riding horses at the Circle K Ranch, venture out to the McPhee Reservoir for some breezy, mountain air. Snap pics of you and your family at Colorado's fifth-largest reservoir and kick back with a growler of Dolores River Brewery ale. Spend your evenings at the Brewery's Hop Garden, where live music can be enjoyed during the summer.
When visiting Bayfield:
There is one brewery in Bayfield where you can get your passport stamped.
Must See and Must Do: A quick jump from Durango, visit Bayfield for Bottom Shelf Brewery and a quick bite at Brenda's Old West Café. Walk along the Los Pinos River that flows right next to town and the more secluded access to the San Juan National Forest. 
When visiting Pagosa Springs:
There are two breweries in Pagosa Springs where you can get your passport stamped.
Must See and Must Do: The healing waters of Pagosa Hot Springs are magical, and since it's right down the road from Riff Raff, you can't ignore this one. For an even more elevated experience, spend a night at the Springs Resort & Spa. Their "O" room, named after past guest Oprah Winfrey, is spacious enough to fit the whole family.
During the day, explore the shopping district and pair your brewery visits with lunch at the best Cajun place in all of the Southwest, the Lost Cajun. Ski the bowls of Wolf Creek Ski Area in the winter or rent a tube and float the river through town during the summer.
When visiting Silverton:
There are two breweries in Silverton where you can get your passport stamped.
Must See and Must Do: On your way from Durango to Silverton, take a rest at Molas Pass for some crisp clean air, hiking or cross-country skiing opportunities, and scenic mountain views. If you prefer not to drive, coordinate your trip with one of the Durango Brew Train or Wine and Rail events for a no-stress way to tour the national forest and enjoy everything Durango craft producers have to offer.
In Silverton, take the Old Hundred Gold Mine tour, climb the street up to the Christ of the Mines Shrine that overlooks town, then rest your bones at the Shangri-La Soaking Pools, a gem of a place found on Greene Street.
When visiting Telluride:
There are two breweries, one distillery, and one coffee roaster in Telluride where you can get your passport stamped.
Must See and Must Do: Once you visit Telluride, you may never want to leave. From the ski resort to the shopping to the extensive trail systems and guided opportunities, there's a lot to keep you occupied. Take the Mountain Village gondola up to 10,500 feet for a view of the mountains. Fly fish along the San Miguel River. Tour the Telluride Historical Museum.
For the bold, take a guided climbing trip of the famed Iron Road – the Telluride Via Ferrata with the Telluride Mountain Club, or join a paragliding tour/lesson through one of the most scenic areas of Colorado. 
When visiting Ouray:
There is one brewery, one distillery and one coffee roaster in Ouray where you can get your passport stamped.
Must See and Must Do: If you've made it to Ouray via the Million Dollar Highway, you definitely deserve a drink! Hairpin turns give way to incredible mountain vistas, but as the driver, you probably won't be able to take your eyes off the road. Wind down from the possible stress with a soak in the Ouray Hot Springs, which is a totally kid-friendly destination. Try your hand at ice climbing during the winter at the Ouray Ice Park or watch the pros take it on at the annual Ouray Ice Climbing Festival in January.
There is no lack of things to do in this Switzerland of Colorado, so summer travelers, look for each of the many trails promising stunning waterfall views, like the ones you'll find in Box Canyon Falls Park, Cascade Falls Park or Bear Creek Falls.
When visiting Ridgway:
There is one coffee roaster in Ridgway where you can get your passport stamped.
Must See and Must Do: Make a point to soak in all the rich mining history of this not-to-be-overlooked little town. Tour the Ridgway Railroad Museum, order a drink from Exotic Earth Coffee Roasters and bring it with you on a picnic to Ridgway State Park, or if you're really bold, take advantage of one of the best backpacking opportunities Southwest Colorado has to offer. Hikers, bikers, and cross-country skiers will love the intricate San Juan Hut System with its trailhead in Ridgway, Colorado.
When visiting Ignacio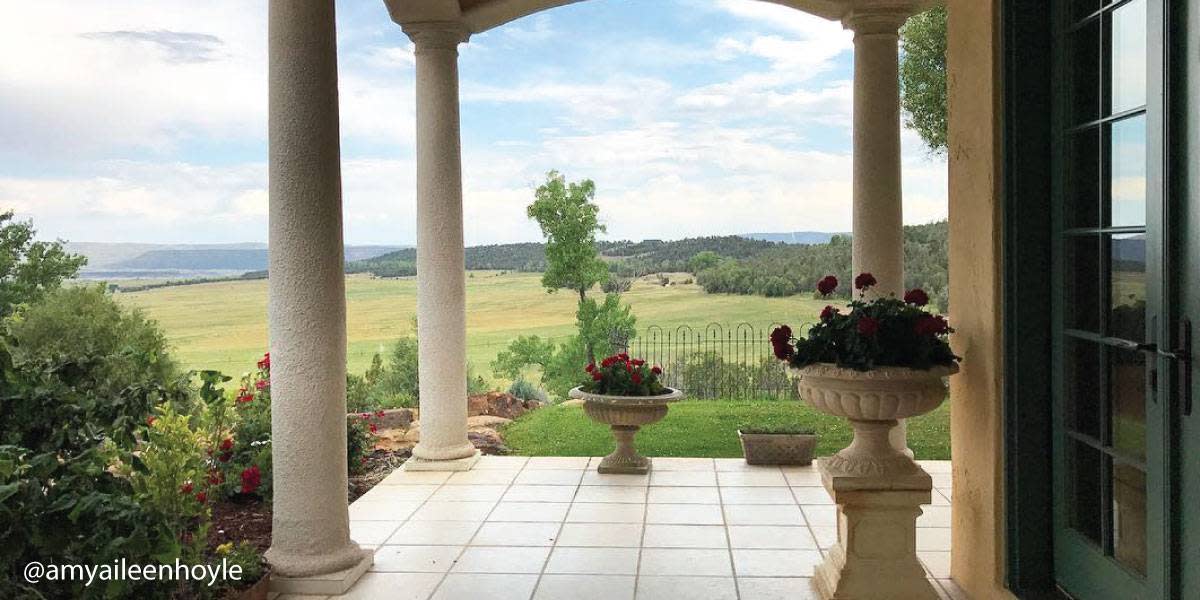 There is one vineyard in Ignacio where you can get your passport stamped.
Must See and Must Do: The city of Ignacio is rich in archeological and anthropological significance. Visit the ruins of nearby Aztec Ruins National Monument in Aztec, New Mexico, if only to hike the half-mile Aztec West Trail through remarkably well-kept doorways, rooms and kivas.
Spend an afternoon on a guided tour of Chimney Rock Archeological Area, and learn why this unique geomorphic formation is so significant to the historical tribes.