When was the last time you took a vacation? Not a half-day to meet friends at lunch or a work-from-home Monday, but a real adventure spent somewhere you've always dreamed of visiting.
If you can't remember, you're likely part of the majority of Americans who don't use their time off from work. It's an epidemic, resulting in an annual stockpile of more than 660 million unused vacation days, increases in stress and decreases in overall happiness.
This year, resolve to take back your calendar by celebrating National Plan for Vacation Day. By choosing to plan vacations ahead, you're not only reducing last minute costs and mitigating stress, but also offering something to look forward to for the weeks to come. Start the New Year off right with positive and achievable goals. We're sharing the top 9 New Year resolutions you can attain through a trip to Durango.
In 2019, I will:
Enjoy more live music shows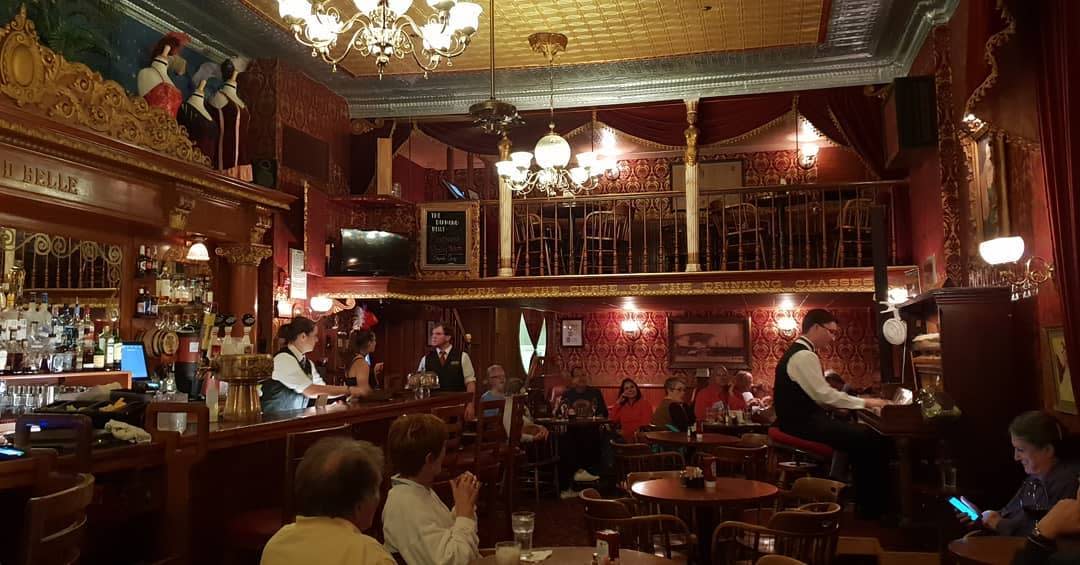 Photo - Instagrammer @kimba3107
A celebration of life and shared experiences, music is good for both your body and soul. Resolve to enjoy more concerts this year and you may experience a reduction in stress, pain relief, and a sense of community. In Durango, it's a rare night when there is no live music to enjoy. Take a stroll down Main Avenue and you'll discover a symphony of sounds from artists both undiscovered and highly acclaimed. Some of our favorite music venues include the Animas City Theatre, 11th Street Station, Diamond Belle Saloon, Balcony Bar and Grill, and of course, Purgatory Mountain Resort.
Home to a variety of music festivals, including the beloved Durango Bluegrass Meltdown and classical music fest, Music in the Mountains, Durango has cultivated an unforgettable music scene. Likewise, unique experiences like the bucket-list worthy Bar D Chuckwagon Supper and Durango Blues Train offer visitors the opportunity to step into the southwestern past and celebrate the culture and history that made our home what it is today.
Hike more trails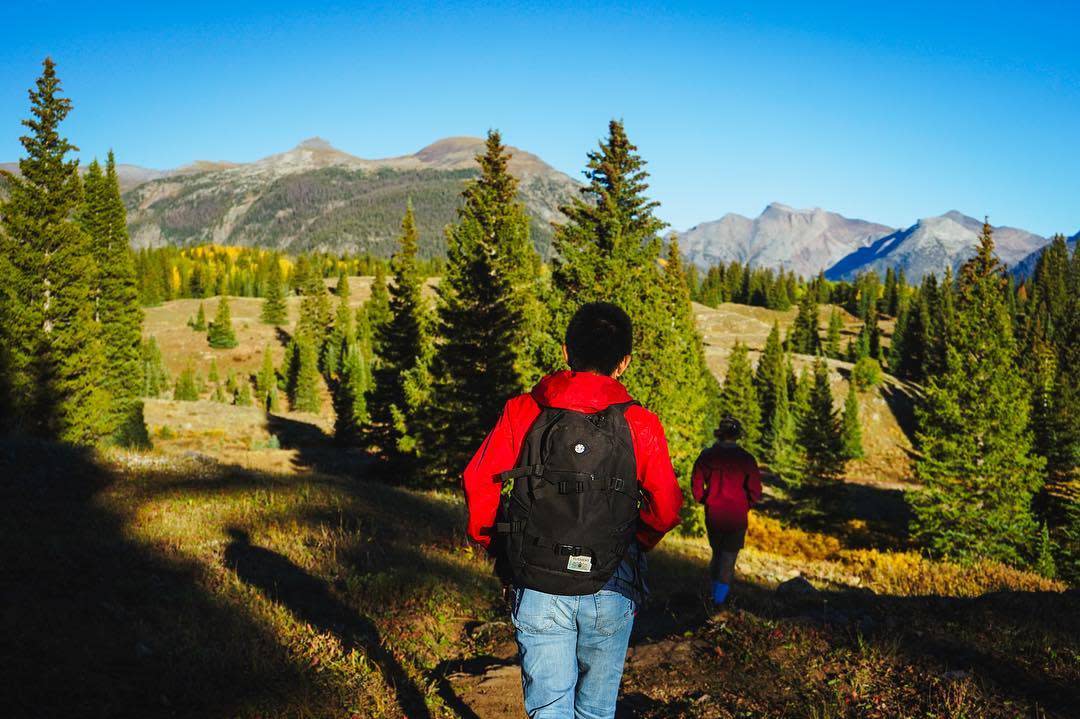 Photo - Instagrammer @leichnerphotography
A hiking body is a happy body. Countless studies have proven the physical, emotional, and spiritual benefits to a well-traveled body. From increased energy levels and bone density, to reduced insomnia, and controlled risk of diseases, hiking is an easy and extremely enjoyable way to take care of yourself. With thousands of miles of marked trail and national forest in Durango's backyard, our town offers one of the best jumping off points for enthused hikers of every skill level.
New hikers can follow the river along the flat and winding Animas River Trail for a low-impact and easily accessible workout. The trail offers stunning views of the trees in fall and a great way to watch the train as it chugs by. For an easy to moderate trail, the nextdoor Animas Mountain Trail will take you up for a birdseye view of the Falls Creek Valley and town. Check out these 5 kid-friendly hikes, the top 5 hikes for the best view, or get out of town and find your own adventure.
Try something new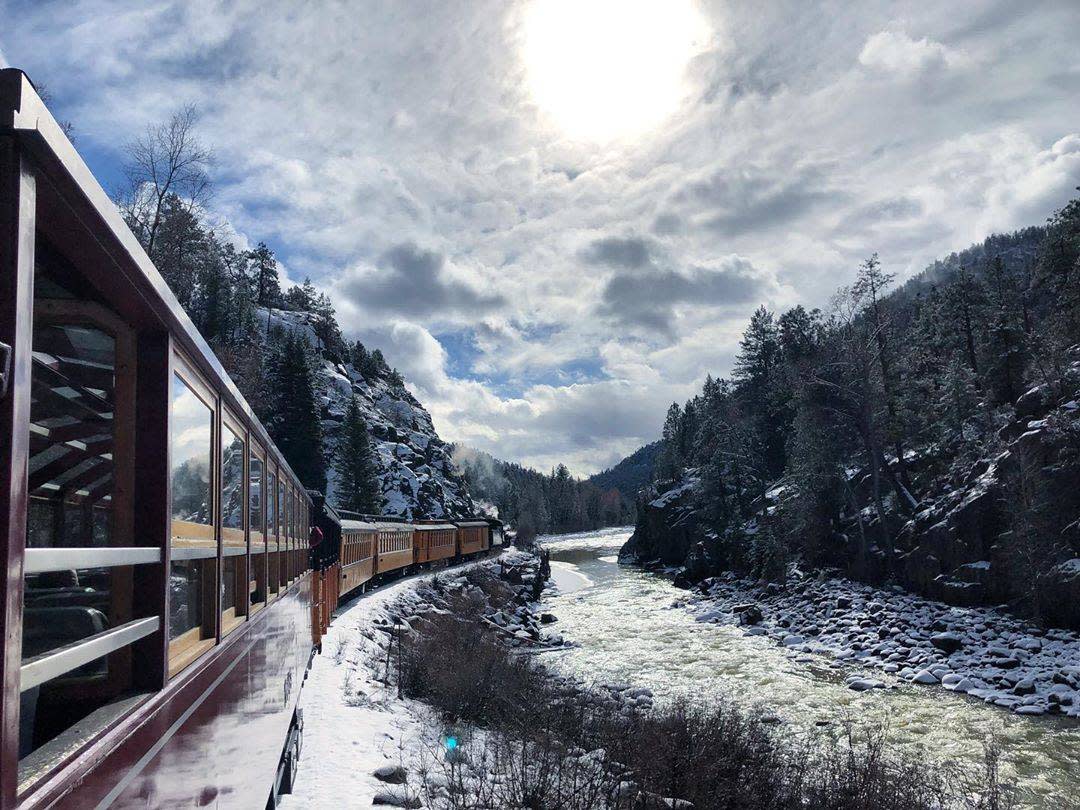 Photo - Instagrammer @ncparker91
Every year offers at least 365 opportunities to experience something new. If you use just 10% of these days to try new things, by the end of the year, you'll have nearly 40 new memories, lessons, and skills to keep with you forever. New experiences stimulate creativity, help you to grow, and learn more about yourself. It could be as simple as traveling solo to Durango or as challenging as learning to ice climb in Cascade Canyon. Lead a team of sled dogs, ride a historical train, sample local flavors and brews, climb a mountain, drive a snowmobile to the top of the world, or charge a whitewater rapid on the Animas River. These are just some of the unforgettable experiences waiting for you in Durango.
Eat healthier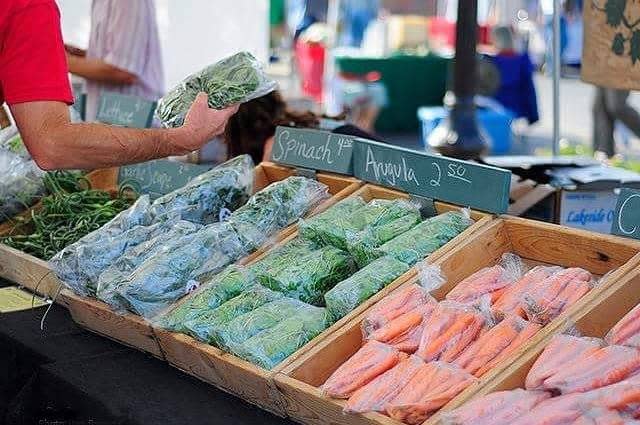 Photo - Instagrammer @thegardenprojectswco
You burn more calories at altitude. That's just a nice bonus, considering all the healthy, local, and organic food options you'll find in the foodie town of Durango. While some vacation destinations can make it hard to stick to your meal goals, you'll find that the variety of good eats in Durango encourages positive habits. Eat fresh sashimi at the beloved Pop Sushi, rich salads at the Live Foods Salad Bar, a variety of organic options at Eolus Bar and Dining, or 100% grass-fed beef burgers wrapped in lettuce at Grassburger. Explore the seasonal farmers market on the weekend and make your own locally-sourced cuisine. Each restaurant and destination offers a fresh reminder that healthy food can be the most delicious.
Rekindle old relationships
As time flies by, it can be easy to lose touch with people you once held dear. This new year, make a conscious choice to bring old friends back into your life and loved ones closer. An easy way to do that can be to plan a trip together. Commit to an adventure to Durango and you and your friends and family will have something to talk about and look forward to all year. It's a great way to ensure a fresh start on a positive and healthy note. As one of the most kid-friendly cities in Colorado, it can be a great way to let the family loose.
Get more sleep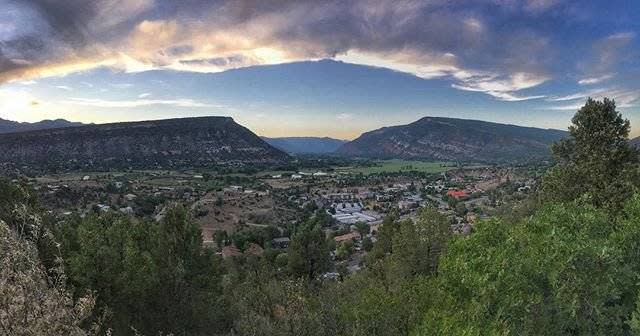 Photo - Instagrammer @amywestwrites
Resolving to take care of your body extends beyond good fitness and meals. A good rest is a necessary part of wellness and health. With a variety of spas, hot springs, and very minimal light pollution, Durango allows visitors to take a much needed recharge. Kick back at the Spaaah shop for a facial, soak in the mineral pools of Trimble hot springs, or breathe through a deep tissue or stone massage at the Woodhouse Day Spa at Purgatory. Taking time to relax can encourage a healthy sleep cycle, something you deserve in 2019.
Stick to a budget    
Spontaneous trips are exciting and adventurous, but can also be stressful and expensive if you're not prepared. People who plan ahead for their vacations enjoy not only a reduction of stress, but also can mitigate costs and give you something to look forward to. Given Durango's unique demographic as both a tourist destination and college town, it's easy to explore and enjoy our city on a tight budget. Find killer meal deals like Olde Tymers $2 taco Friday, Father Daughter Pizza's $6 megaslice, or Himalayan Kitchen's warm and hearty $12 lunch buffet. Exploring the national forest is 100% free, as is Train Museum on Main Avenue and the Fish Hatchery and Wildlife Museum.
Check things off the Bucket List.
Whether you dream of skiing every resort in Colorado, thru-hiking the Colorado Trail, climbing all 58 Colorado peaks above 14,000 feet, or sampling every locally made beverage in the southwest, a visit to Durango can help you work towards completing your bucket list. Serving as the terminus to the Colorado trail, and the home of Purgatory Resort and at least 8 close-proximity fourteeners, make your trip to Durango as productive as it is magical.
Visit more cities           
Travel can be life-changing. It encourages new experiences, boosts confidence and communication skills, creates memories, and stimulates creativity. The experiences you gain from visiting a new city far outweigh what you could ever learn from a book or guide. Rather than wait another year for life to happen, make 2019 the year for you.