Spring has arrived, and with it, all of our favorite bands and musicians are back in town!
Music artists from around the globe just can't get enough of Durango, and who can blame them? We offer the best crowds, coolest venues and most guaranteed days of sunshine. Enjoy this spring with a mountain serenade at one of our favorite live music venues.   
Location: 128 E College Dr.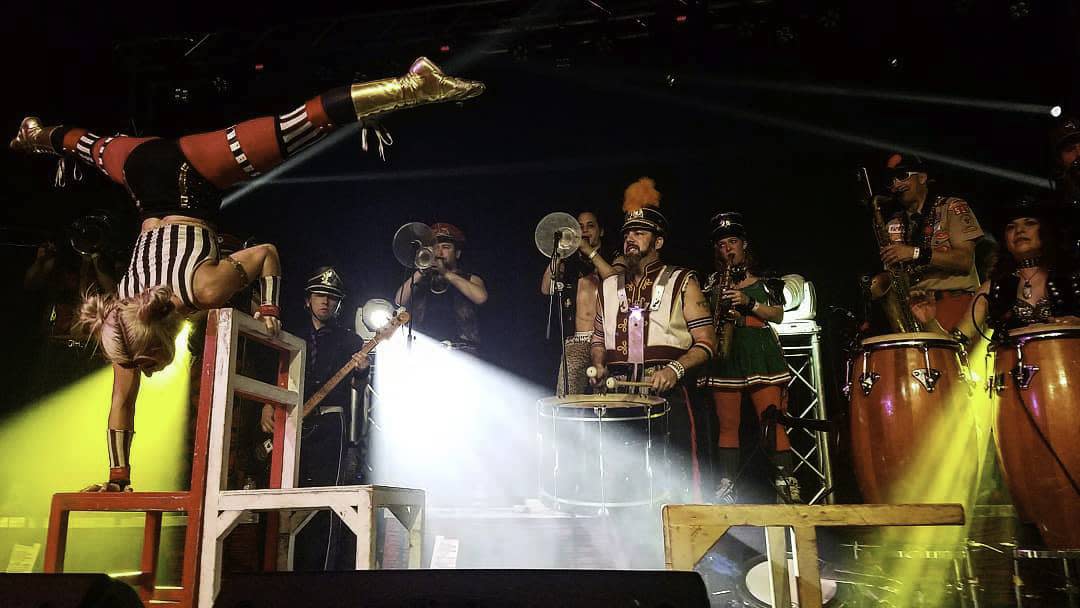 PC: Instagrammer @astilbe_my_heart
Tickets always sell out fast at the Animas City Theater, Durango's one stop shop for all the best music, movies and dance parties. With live shows every Friday for the foreseeable future and more on the weekdays, the theater will stay rockin' all through the spring. The beloved, "psych-a-funk-a-grass-a-delic" Liver Down the River band will play once more this March 23, 2018, and offers a guaranteed good time and introduction to this top venue.
For a full calendar of upcoming music events click here.
Location: 600 Main Ave,, Suite 210
The Balcony Backstage is broken up into two separate music venues: the Balcony, located outside on the patio, and the Balcony Backstage, an indoor bar and dance hall. During the daytime, we love the Balcony for its great views of town and mountains, solid bar food and eclectic adventurer vibe. It's a great place to meet people, dance and soak in the sunshine, where afternoon live music shows will start later this spring. Music shows at the Balcony Backstage go year round and ramp up in the spring. Expect parties to go into the wee morning hours every Friday and Saturday at this locals' favorite venue.
For a full calendar of upcoming music events click here.
Location: 1 Skier Pl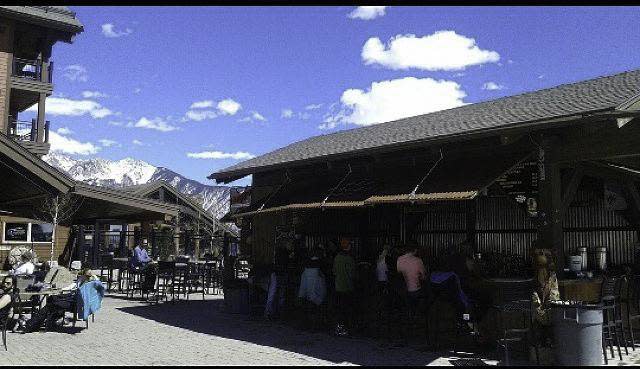 PC: Instagrammer @onenoseybroad
With free concerts crowding the calendar all spring long, your favorite mountain resort just got a whole lot more awesome. The Spring Concert Series hosted by Purgatory is a guaranteed Spring Breaker favorite, for its San Juan views, skiing access and party scene. You won't want to miss Aeromyth, an Aerosmith tribute band, on March 31st. They'll be rocking and rolling all afternoon, after the best event of the ski season, the pond skimming contest.
For a full calendar of upcoming events click here.
Location: 1101 Main Ave
We just can't get enough of Durango's newest mainstay, the 11th Street Station. This funky food truck lot and bar hosts live music events throughout the week, along with their growing Yoga and Beer events each Friday. Expect bands and singular artists with southern soul, folk rock, and very dance-able jazz.
For a full calendar of upcoming music events click here.
Location: 225 Girard Street
Music is in the name of this ska music inspired brewery, so it's only right for the tunes to be crankin' all spring and summer long. This two-tiered biergarten is literally designed for music, making it a paradise for music and beer lovers. Concerts here are a must-attend; you're guaranteed exclusive Durango views and award-winning brews.  
For a full calendar of upcoming music events click here.
Location: 699 Main Ave
Whether you're staying at the connected Strater Hotel or not, you must visit the Diamond Belle Saloon at least once for the full Durango experience. Having dinner and drinks here is like stepping back in time to the old Wild West days. Enjoy live music every day of the week, from local artists, country western stars and piano artists who will make you forget about all the troubles in the world.
For a full calendar of upcoming music events click here.
Location: 601 E 2nd Ave # C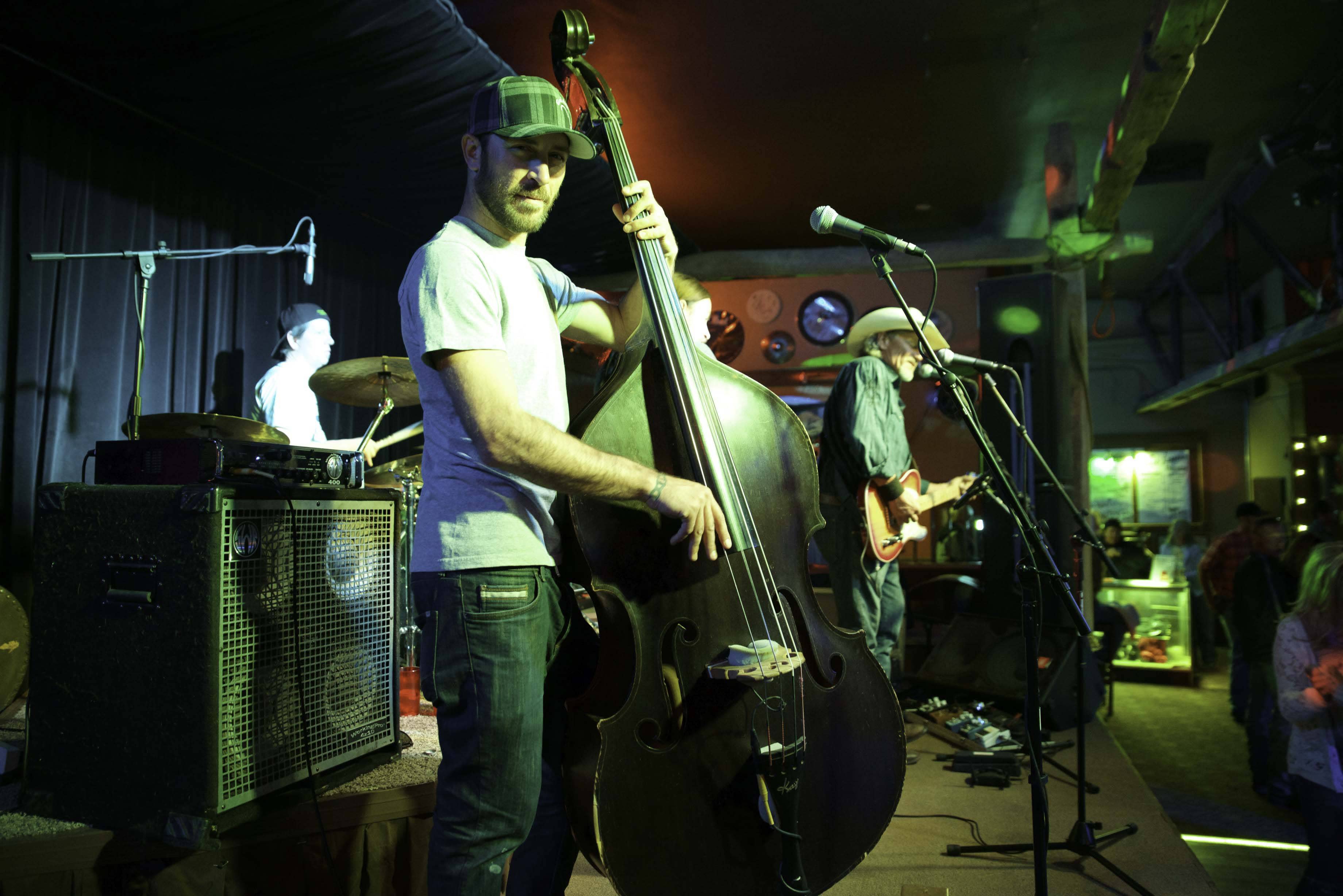 Bring a partner and your cowboy boots for a boot scootin' good time at the Wild Horse Saloon. The dance parties here get crazy fun, with southern rock and country jams the name of the game. The dance floor here is huge, so even on the bustling weekends, you're ensured enough room to two step to your own beat.
For a full calendar of upcoming music events click here.
Location: 479 Main Ave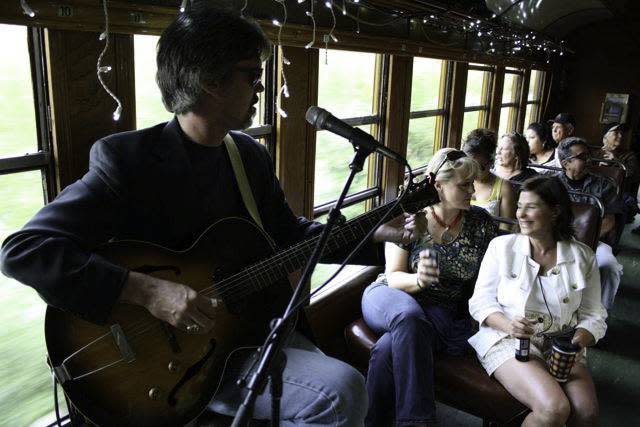 What can be more "Colorado" than music onboard a historic narrow gauge train? There are several opportunities throughout the year to experience jams on the rails, but its the Blues Train that nearly everyone is vying for tickets over. With dates on June 1st and 2nd and August 17th and 18th, it's the most coveted 3.5 hour train experience. Your journey through the Animas River Valley will take you to some of the most picturesque views of Colorado, only viewable by train or by foot. Each coach car will have its own musical artist playing throughout the trip, so you will get a chance to listen to them all as you dance the day and night away.
For a full calendar of events click here. For the Blues Train Lineup click here.
Location: 1000 Rim Dr.
Durango's own Community Concert Hall is a venue made for the people, by the people. Experience intimate presentations, music performances, reenactments, film festivals and more in the Southwest's favorite indoor space. You can expect entertainment of every kind here, from a variety of locally-loved artists to world renowned performers. This spring, visitors can look forward to the Banff Mountain Film Festival World Tour, exhibiting March 16th - 17th, promptly followed by Musical Thrones, a parody performance about the Emmy Award winning "Game of Thrones" series on March 20th. "Yesterday," a Beatles tribute band will play on March 30th, and Kaki King, critically acclaimed music artist, will play April 3rd. Tickets are on sale now.

For a full calendar of upcoming music events click here. Tickets can be purchased online or at the Community Concert Hall ticket office at 802 Main Avenue, inside the Durango Welcome Center.