If you've ever been to Durango, Colorado, you already know how amazing it is. You've experienced the Animas River running all the way through town, the Durango & Silverton Narrow Gauge Railroad subjecting you to some of the most breathtaking terrain, endless trails for hiking and mountain biking, and beautiful views atop mountains of various heights. You may not have to be convinced as to why you should come back (let's admit it, you're hooked!), but perhaps I can guide you on your decision as to where to stay on your next vacation. Here are six amazing reasons why you should stay in a cabin next time you visit our beautiful little town of Durango, and these are just skimming the surface.

1.

It will be your home away from home.

Finding a home away from home is essential and the best way to travel. And the cabins at O-Bar-O have that in spades! What makes a cabin so different, you ask? Late-night bathroom breaks don't involve hiking into the woods in the dark – you can just use the sparkling toilet. You won't feel pressured to eat out every meal – you can cook all your favorite foods right there in the cabin! Grill, bake, microwave, boil, or sauté your heart away; you're home! And if that's not enough, let the extremely welcoming and helpful hosts accommodate all of your needs and requests, ensuring a most comfortable stay.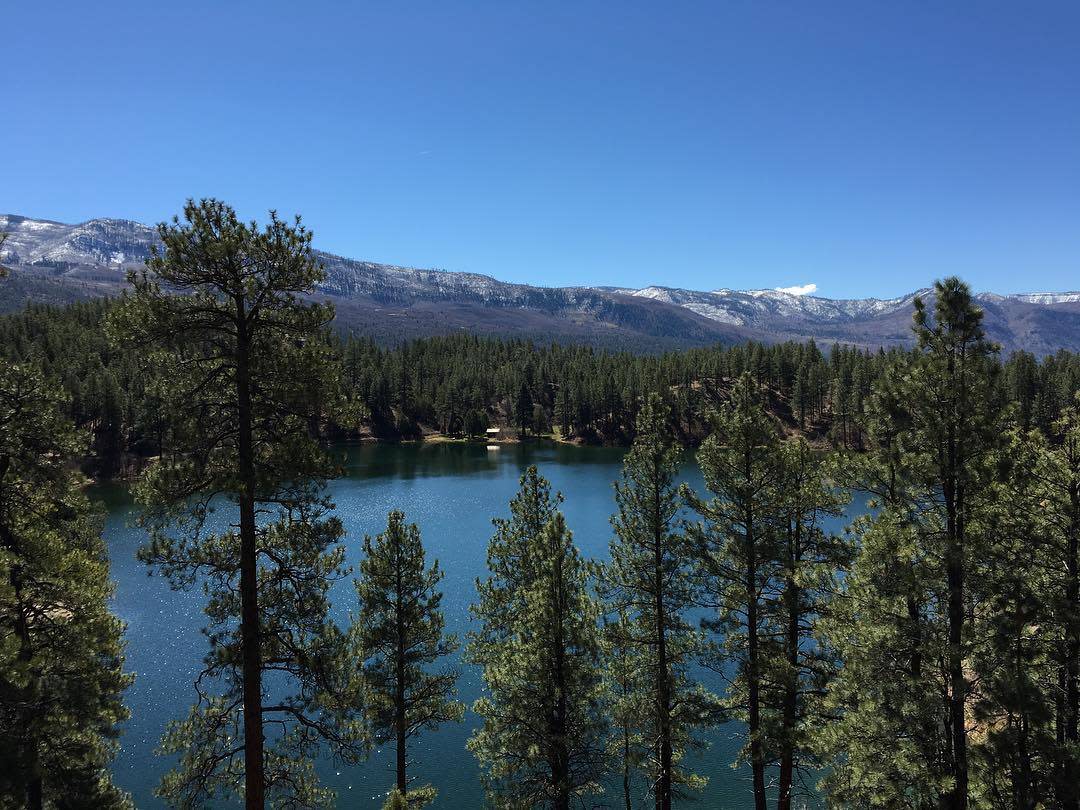 2.

Trails, trails, trails and your proximity to so much more.

Outdoor folks, this one's for you! Durango is known around the country for its endless supply of easily-accessible hiking and biking trails, climbing spots, river sports, and more! Durango has cabins that are both on the river and on lakes, putting you in close proximity to everything outdoors you could ever want to do. Don't waste precious vacation time travelling to and from your outdoor endeavors; just walk out the door of a cabin and enjoy everything Durango has to offer! At O-Bar-O, you are sure to find one perfect for your itinerary.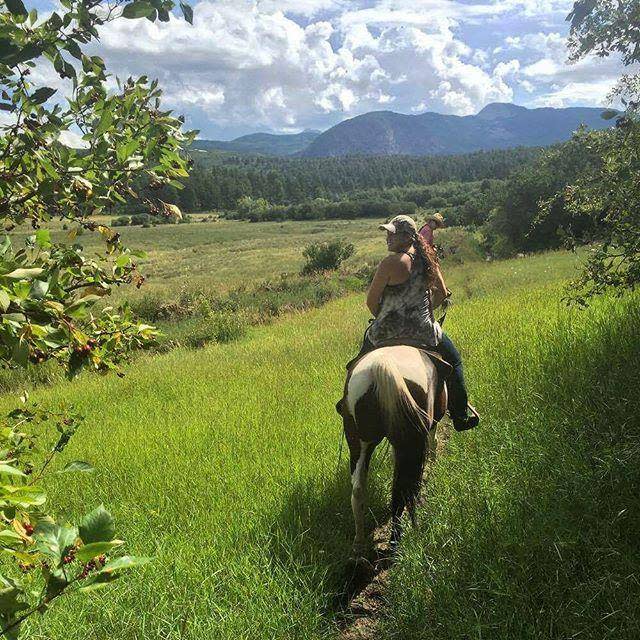 3.

You'll enjoy being so close, yet so far away.

Cabins are a hidden treasure. Some are luxurious, some more rustic, but all have something that hits every need and budget. When looking for lodging, we sometimes forget to look a little outside of town, but some of the best places to stay are just a stone's throw from Durango. Vallecito Reservoir, for instance, is a quick 30 minute drive from Durango and boasts so many activities right there: hiking trails, boating, fishing, biking, horseback riding and even snow shoeing and cross-country skiing trails in the winter. Lemon Reservoir, while more rustic, has great fishing and beautiful views. There are also places the dogs can swim.

You can see every star in the whole Milky Way outside of town, in a cabin. Are you seeing a pattern here? Most cabin rentals are within close driving distance to downtown Durango, including the train. So, you're not out in the boonies, if that's what you're thinking, but you'll be far enough away to escape it all. Bring your telescope, because you're not going to see a starry night like this anywhere else!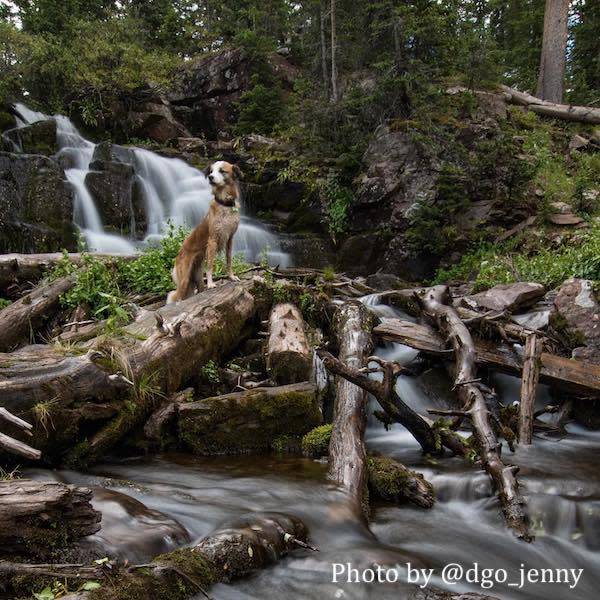 4.

Furry, four-legged friends are welcome.

One of the hardest parts of traveling is finding a place for the pooch; I know I have a hard time leaving my four-legged companion behind when I'm going somewhere awesome. It seems a monumental task these days to find anywhere that accommodates – and especially welcomes – dogs. Lucky for you, Durango is a very pet friendly place. Most cabin rentals have various places that are specifically set up for dogs, and some even welcome your pet with toys, treats and towels. Of course, our furry kids should be just as comfortable as us. The best suggestion is to check first to see what accommodations are available for you and your furry companions. Then you are assured the best possible place for both of you.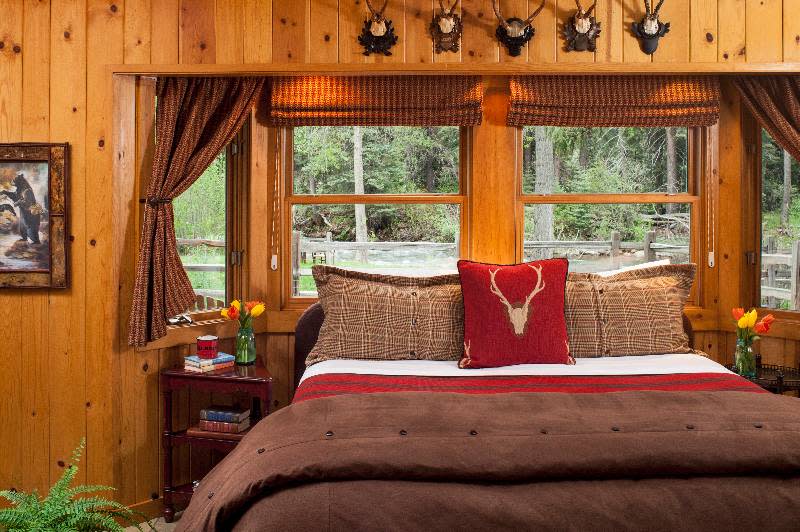 5.

Relaxation has an address, and it's at a cabin!

We can all agree that life can get a bit hectic at times. It gets jumbled and confusing, and you may find yourself stressed and tense. Well, isn't that the prime reason we don't only want to go on vacation, but really need to? And how comfortable and relaxing does it get when you're freezing in a tent, or listening to people all around you jump and yell in hotel rooms, or hearing street noise all through the night? It doesn't. A cabin is the perfect fit for your desired stress-relief. O-Bar-O Cabins knows that relaxation has an address, and it's here! Being in nature compels you not to get on your phone or the internet but to enjoy the sights and sounds all around you. It's amazing what a river, and a little relaxation, does for your inner beast.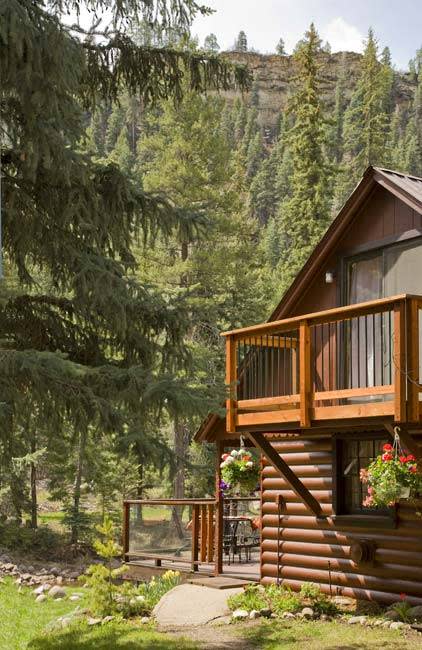 6.

This real-life mountain paradise is waiting for you.

I just described exactly what you're looking for, didn't I? I understand your apprehension – most things this perfect are too good to be true. The key word here: most things. This is not one of those things. This is actually a real place, with real people; a real-life mountain paradise made just for you! Everything you need rests right at your fingertips, and there's nothing stopping you from grasping it all! It's exactly what you need, exactly what you're looking for. You're going to have such a wonderful time here, the only bad thing about it will be that you won't want to leave! (But that's ok, because these awesome cabins are not going anywhere, and you're welcome for as long and frequently as you'd like!)

So next time you find yourself contemplating a relaxing retreat in Durango, whether for the first time or the tenth time this year, consider renting a cabin. I promise, you won't regret your decision.

Click here to find your perfect cabin. We look forward to seeing you in our little slice of heaven!