Trip Advisor, Yelp and similar review-based websites have cultivated impressive lists of the "Top Things to Do in Durango." If you're planning a spring break trip, chances are you've memorized the list and perfected the itinerary.
Doing all the things advertised in these forums is a guaranteed good time. You'll be drawn to our historic Main Avenue and of course, Purgatory Ski Resort. But to make the trip your own, and a really special one, you'll have to break trail and explore off the beaten path.
Ski, ride, sled, hike, eat, drink and shop your way through Durango's less-traveled paths. Connect with the locals and find out what makes our town truly so special with these 13 activities.
Try a new restaurant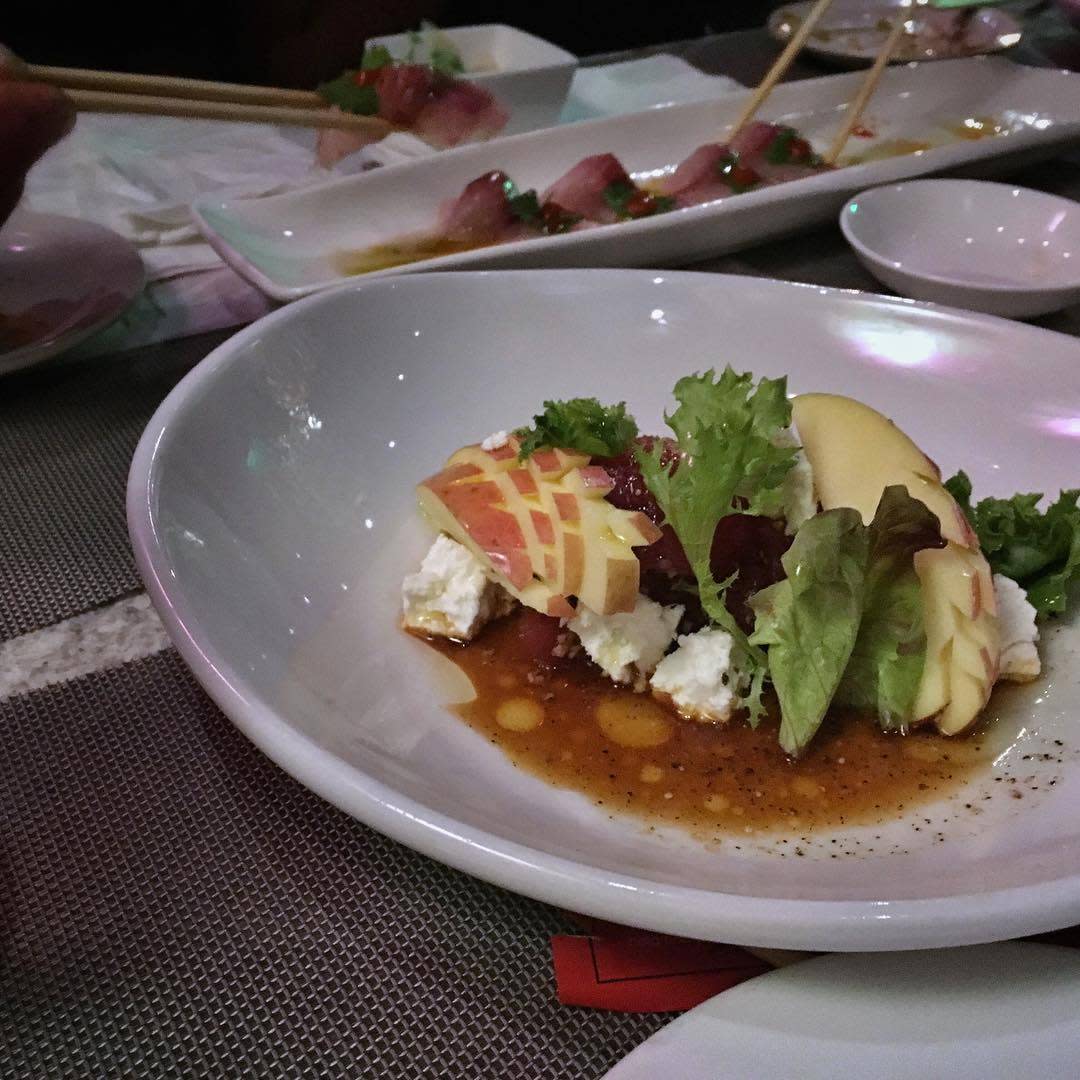 Photo: Instagrammer @linzdmattison
Rice Monkeys, located on Main Avenue, is a local favorite here in Durango. And owner Jimmy Nguyen's newest restaurant, Pop Sushi, is quickly becoming one as well. Expect a bigger space, bigger menu and the same amount of wild creativity that Rice Monkeys features. Unlike Rice Monkeys, Pop Sushi now takes reservations from Sundays to Thursdays. Located at 42 County Road 250.  
Not new to town, but perhaps new to you, and wonderfully off the beaten path, Kennebec Cafe serves Mediterranean-inspired cuisine with as many local ingredients as possible. They're located at 4 County Road 124 towards Hesperus, in the shadow of the La Plata Mountains.
Nordic ski at Vallecito Lake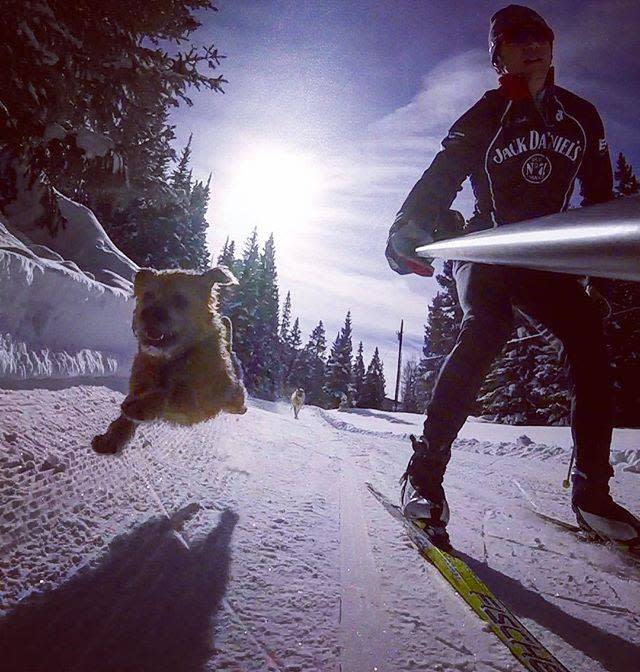 Photo: Instagrammer @earnestbuck
We love our Purgatory Nordic Center, but sometimes you're craving a change of scenery. Snow permitting, skiers can enjoy a winding set of trails through the trees by Vallecito Reservoir. Vallecito Nordic is 100% community and volunteer built and groomed, meaning there is a lot of love through these woods. Gear can be rented at a variety of shops in town.  
Located at 26345 on Highway 160, don't let the exterior of Dietz Market fool you-- its hardware-store feel hides a treasure trove of wonderful gifts. While it's not located on the historic Main Avenue circuit, you'll regret not visiting this gem. Shop for unique gift baskets, locally-made Durango products and foods, home decor and more. The shop is small but jam packed with rarities. You'll be here for hours.  
Create a seafood dish to die for
Fondly referred to as Durango's Fish Lady, Nancy Vogel owns and runs the Flying Fish Company behind Star Liquor at County Road 250. She flies in the best, freshly caught seafood from around the world and sells it only on Fridays. If your spring break vacation home was blessed with a kitchen, you'll want to prepare a fish night. Stop by Bread, the local bakery across the street for the perfect carb addition.
Take the kids to a Powerhouse event
Events aside, it's always a treat to explore Durango's own Powerhouse Science Center. But still, the museum hosts some pretty great events that the whole family can enjoy. On March 5th, the "Sudden Science: Genetics, What are you made of?" event will take place from 1:30 P.M. to 2:30 P.M. On March 14th, the one-hour "Durango Diaries: Skiing in the San Juans" event will take place from 5:30-8:30 P.M. Even if your Spring Break doesn't fall over one of these events, you'll still find yourself lost for hours in the Powerhouse's engaging and fun displays and exhibits.
Try a hot yoga class at the Sweaty Buddha
You may have hot yoga classes where you're from, but do you have Durango's perfect weather? There's nothing like coming out of a steaming classroom into the crisp mountain air. You'll feel clean, detoxified and surprisingly warm wearing a tank top in sub-freezing temperatures. It makes the hour of sweat totally worth it. The Sweaty Buddha is a local favorite, located in a small space at 100 Jenkins Ranch Road.
Coffee-crawl our favorite cafés
You've heard of beer crawl and pub hops, but what about for the less alcohol-inclined? Durango is home to at least 12 coffee shops, each priding themselves on their unique take on craft beverages and eclectic vibes. Steaming Bean is located in a converted bank basement on Main Avenue. Smiley's Cafe is located near downtown in a converted schoolhouse. Taste Coffee has their own little nook at the new 11th Street Station bar and food truck lot. Take time to sample them all before vacation ends.   
Attend a live roasting event at Animas Chocolate Company   
Animas Chocolate Company is a popular destination, snuggled right on the beaten path. But to get an inside look at all the happenings inside, that's a real local's treat. Your favorite chocolate factory hosts a live roasting event for coffee and chocolate lovers to enjoy, smell, taste, sample and experience the process from at their Main Avenue location.
Cross "night skiing" off the bucket list
When the lifts at Purgatory stop running and you're just not ready to go home, move the party to Hesperus Ski Area. Hesperus boasts the only night-lit slopes in the area, with night skiing from 4 P.M. to 9 P.M. daily.
Shop for gear where the locals do
Needing a new tent, sleeping bag, bike, kayak, snowboard, pair of ski boots, ski jacket, or camp stove? (Most) anything you'll need to survive and enjoy the outdoors can be found at the Durango Outdoor Exchange, lightly used and offered at massively discounted prices.
Satiate your biblio-needs at Second Story Used Books
I have been shocked not only by the extensive selection of books here, but also by the occasional rare, valuable finds. This secret shop, located on the second floor of 862 Main Avenue, is the perfect follow-up destination for book lovers who love Maria's Bookshop. Shop owner Denny Rahilly knows every nook and cranny of his shop, and if you're looking for it, he will find it. If you love the smell of books, take a moment to trade, sell, buy or rest in the best smelling library of Durango.
Enjoy the Banff Mountain Film Festival
The Banff Mountain Film Festival is coming to Durango! This globally-adored traveling film competition focuses on award-winning short films and documentaries that have to do with mountain culture and adventure. Get your tickets and mark your calendar for February 28-29.
Climb at the Rock Lounge
When owner Marcus Garcia's indoor rock climbing gym, the Rock Lounge, burned to the ground two years ago, the entire town of Durango was devastated. Marcus is a legend in town and his gym reflected 20 years of hard experience in the outdoor/climbing industry. Now he's back, at a new location (111 East 30th Street), and the city rejoices. Shoes and equipment can be rented at the lounge.