Guest blog provided by Durango Colorado Vacations
The 5 Best Pizza Places in Durango, CO
Pizza is a universally loved food for many reasons.  Not only is it delicious and easy to eat, but it's a wonderful meal to share with friends and family.  If you're visiting Durango, Colorado, whether for a skiing trip or just to explore this incredible destination, you might be wondering which pizza joint in the area you should try first.  You're in luck; there are a number of pizzerias around that serve up mouth-watering specialty pizzas in addition to other fare and libations.  Check out this list of our five favorite places for pizza in Durango, then grab your friends and family to go out for an unforgettable meal.
1. Diorio's South Pizza
Known for having the "best pizza in town," Diorio's South Pizza creates old-fashioned, New York-style pizzas in a rustic and comfortable atmosphere.  Savor one of these classic dishes, along with some garlic bread or hot wings and a beer, while you relax and watch a movie on one of their televisions.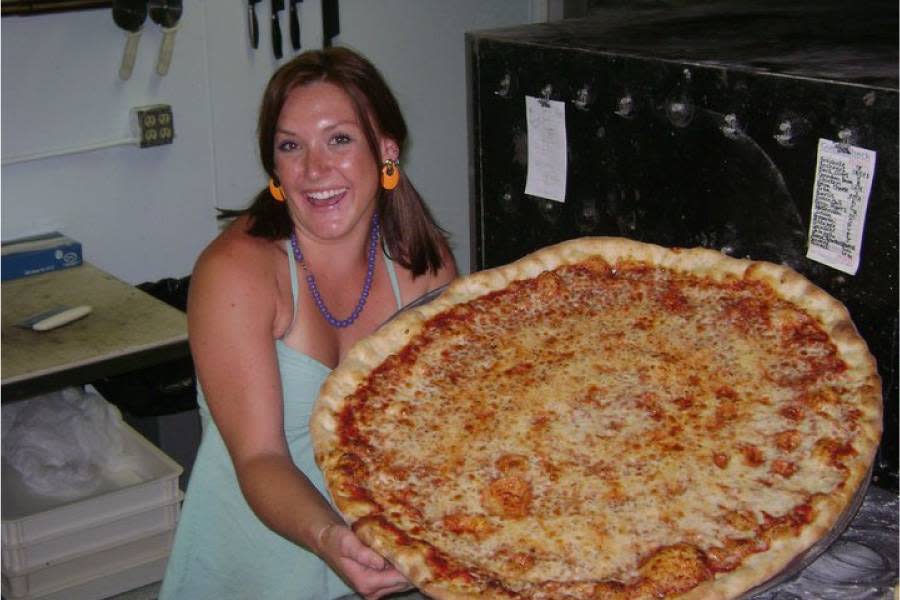 2. Homeslice Pizza
If you're looking for a wide variety of delicious topping combinations and specialty sauces, check out Homeslice Pizza's menu!  With over 25 different types of pizza in addition to an ample selection of salads, sandwiches, appetizers, calzones, and dessert, Homeslice guarantees an outstanding meal.  They also offer delivery inside Durango city limits, so you don't even have to leave your home.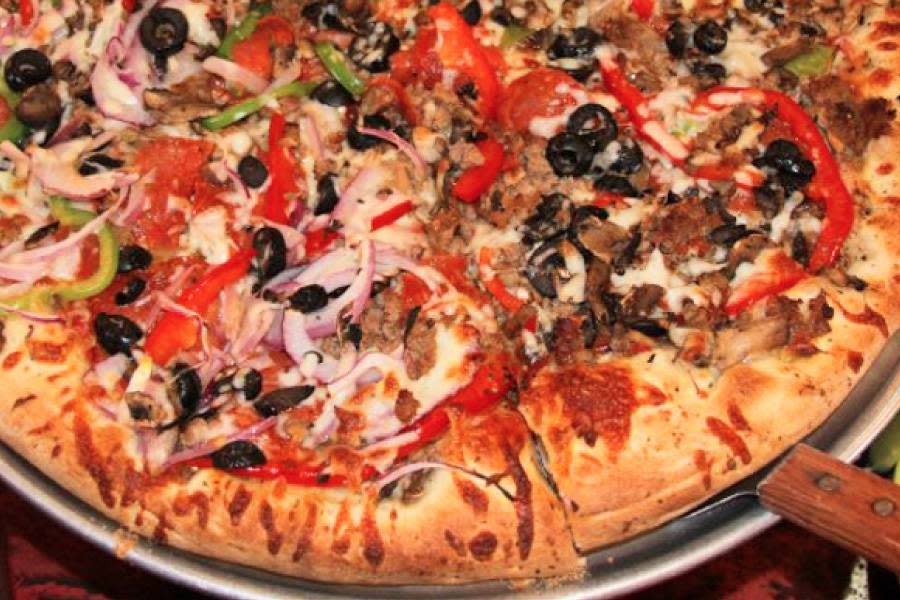 3. Fired Up Pizzeria
This artisanal pizzeria specializes in handcrafted sauces and doughs, combined with the freshest local ingredients for toppings.  Fired Up Pizzeria's wood fired pizzas give all their guests an authentic taste of Durango; choose from an assortment of deluxe pizzas, appetizers, sandwiches, and salads.  They also provide catering!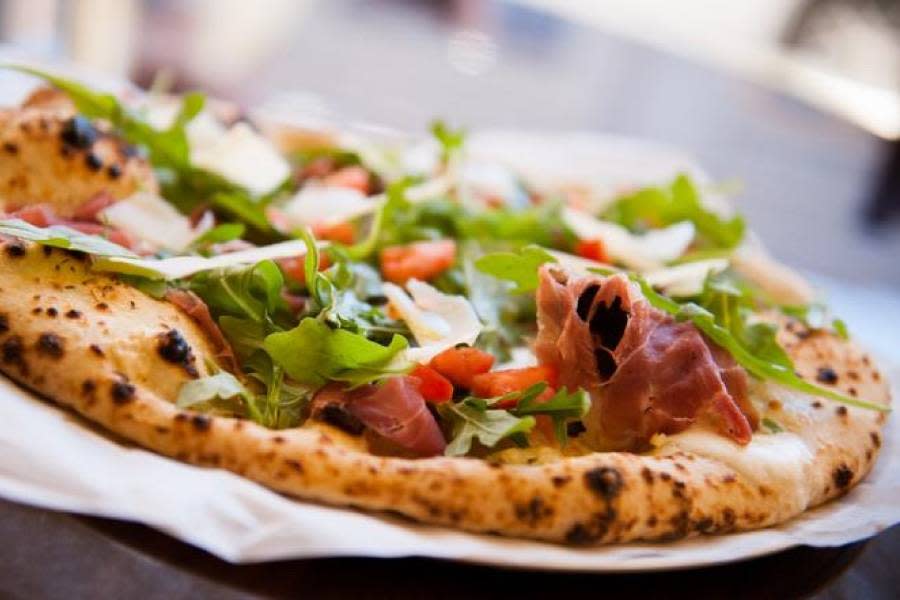 4. J. Bo's Pizza and Rib Co.
This dining hotspot is bound to satisfy any kind of appetite!  J. Bo's Pizza and Rib Co. offers any and all kinds of foods.  Pizzas, subs, ribs, BBQ, and burgers are only a sample of what they serve.  Also, anything on their menu can be delivered right to your door!  This is just one of the many great places to eat in Durango.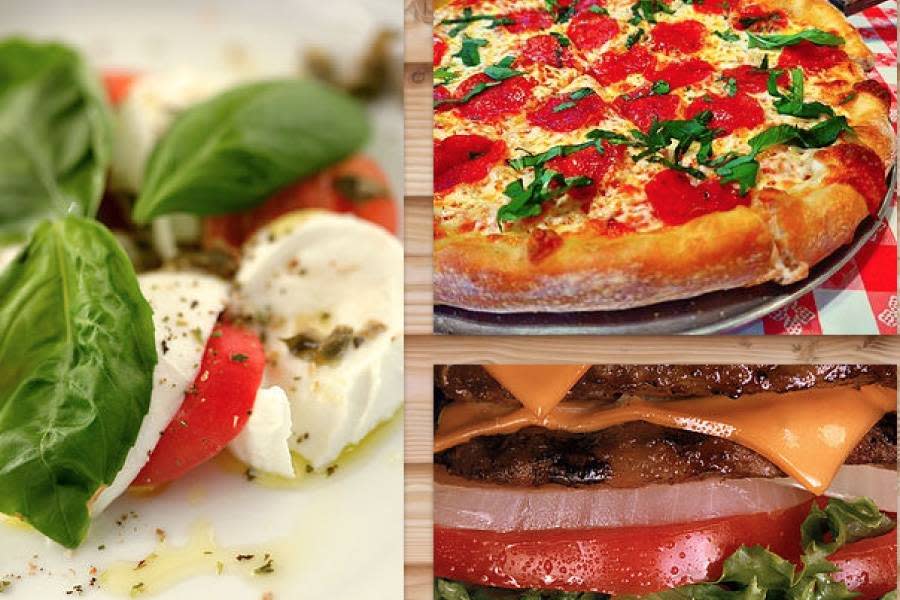 5. Olde Schoolhouse Cafe and Saloon
After a thrilling day on the ski slopes, beer and pizza is probably what you're craving!  The Schoolhouse's pizza in Durango's North County (just South of Purgatory on Hwy 550) will definitely hit the spot.  While you're waiting on your food, take advantage of the free pool table and enjoy their wide variety of beers and drinks at the bar.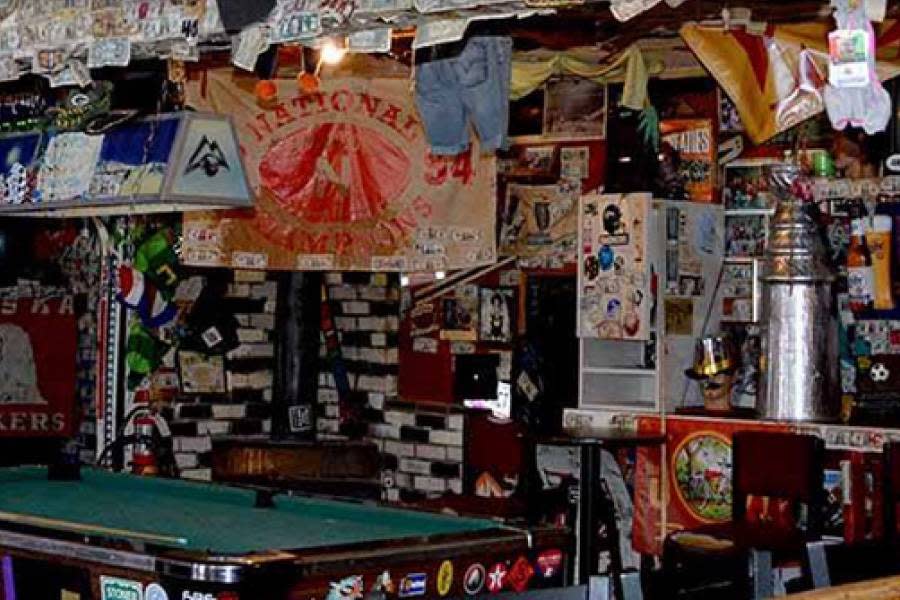 Come Stay with Us at Durango Colorado Vacations!
Make your getaway to Durango a complete success by staying in the best lodging in Colorado!  Durango Colorado Vacations offers luxurious penthouses, villas, lofts, cabins, and apartments throughout this gorgeous area.  Each property is fully equipped with the finest amenities and features, such as fireplaces, hot tubs, outdoor decks, BBQ grills, and more.  They all are located within a short distance of exciting Durango attractions, both outdoor and indoor.  Don't miss your chance to have the greatest vacation ever; check our availability and book one of our fantastic rentals today!
Get more Durango Dining Tips!
Experience the Taste of Durango