Every summer from early June to August, a quiet cascade of color appears in the San Juan Mountains surrounding Durango. Wildflower season announces itself subtlety and without fanfare, but once it's here, there's nowhere else you'll want to be than on our trails, surrounded by colors and textures of all shapes & sizes!
Here are five of the best places to see our Colorado wildflowers in all of their glory: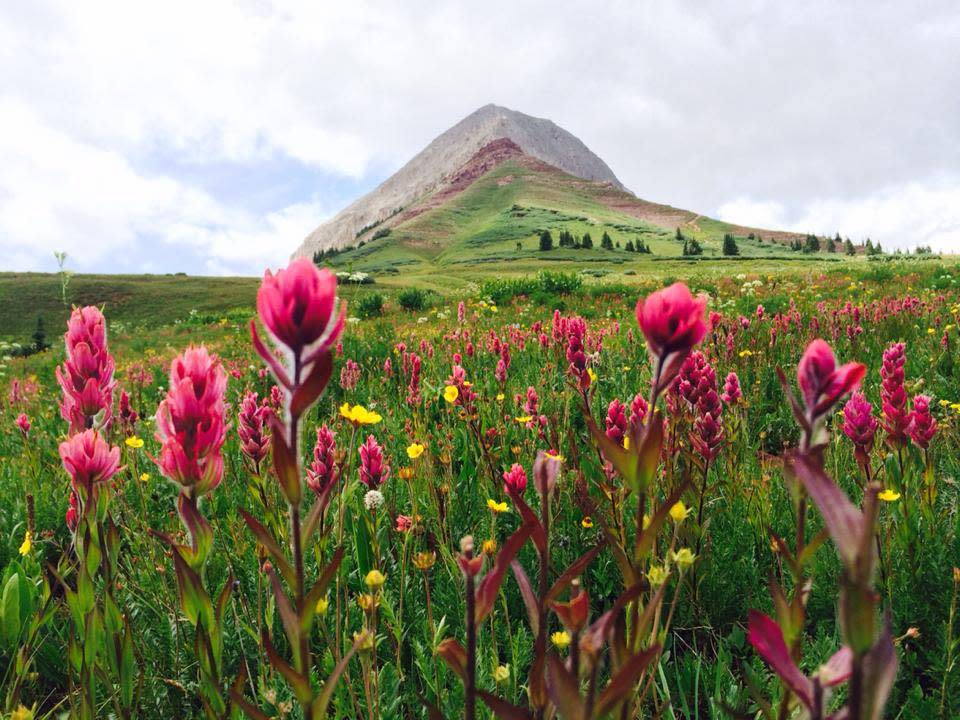 1.) Engineer Mountain
Located approximately 35 miles north of Durango, Engineer Mountain Trail is an intermediate hike with spectacular wildflower viewing in early to mid July. Hike just to the base  and enjoy a picnic in a field of wildflowers, or go all the way up to summit the mountain. Popular in the summer months, this hike is a great choice for families, and will give you beautiful views of all of our diverse wildflowers.
 

2.) Ice Lakes
There are few places in the area that boast the spectacular scenery that Ice Lakes does, and in wildflower season, that scenery is even more breathtaking. This moderate to difficult hike is located outside of Silverton, just over an hour from Durango. You'll quickly gain elevation as you hike through fields and meadows of wildflowers, coming out at Lower Ice Lakes basin. Continue to climb to the upper basin, where the gorgeous bright blue waters of Ice Lake will rival the beauty of the surrounding columbines (our state flower!).
 

3.) Emerald Lake
Located near Vallecito Lake (22 miles east of Durango), the Pine River Trail is a moderate to difficult hike that will lead you through the Weminuche Wilderness, and eventually to beautiful Emerald Lake. Walk through fields of wildflowers and enjoy the beautiful scenery of the Weminuche while you scope out wildflowers of all shapes & sizes!
 

4.) Highland Mary Lakes
Traverse past three of the seven Highland Mary Lakes on this beautiful hike through alpine meadows and scenic Colorado landscapes. A short drive from Silverton (and an hour and a half drive from Durango), this moderate to difficult hike will reward you with gorgeous wildflower views, as well as stunning views of the surrounding mountain ranges and peaks.  
 

5.) Columbine Lake
Offering solitude and a strenuous hike, the trail to Columbine Lake is surrounded by alpine meadows full of the lake's namesake-- columbines! Once you arrive to the lake, enjoy unbelievable views of the turquoise lake surrounded by 13,000+ foot peaks, and even more wildflowers.
Don't let wildflower season in the San Juan Mountains pass you by! With so many different places to view these beautiful seasonal flowers, you could spend an entire week exploring the wildflowers of Southwest Colorado. For more information and trail recommendations, stop by the Welcome Center at 802 Main Avenue in Durango.
Looking for more trip inspiration? Check these out!