Fall is in full swing in Durango, and there's no better place to experience a true Colorado fall than at Purgatory Resort! With golden aspens, cool temperatures, and activities for the whole family, Purgatory is an ideal place to spend a fall getaway. Plus, with 25% off on lodging now through October 31st, 2017, an autumn stay at Purgatory Resort is both affordable and fun.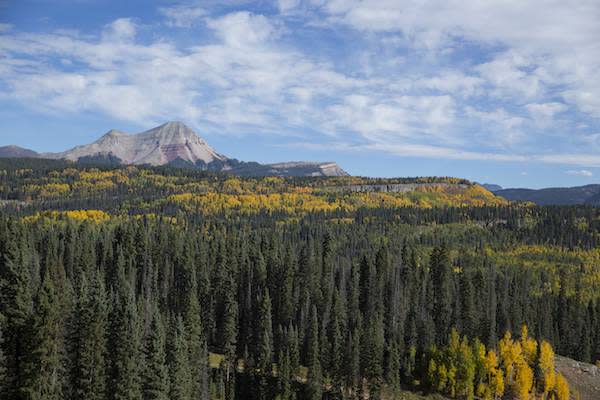 The drive from Durango up to Purgatory alone will provide breathtaking views of the San Juan Mountains' changing colors. Along the 30 minute drive to Purgatory, you'll see some of the most beautiful fall scenery in the state, with views of Engineer Mountain and the Needles Mountain Range framed against a backdrop of golden leaves.
Staying at Purgatory Resort puts you in a prime position to further explore surrounding mountain ranges and trails, as well as take one of the best autumn drives in the state! Head north from Purgatory to Silverton to see unbelievable fall colors along Coal Bank and Molas Passes, then continue along the Million Dollar Highway from Silverton to Ouray to see what really makes this drive worth a million dollars. Return to Purgatory refreshed, relaxed, and with an Instagram feed full of gorgeous photos!
A stay at Purgatory also puts you in easy reach of an extensive trail system, offering the chance to explore on your own in a sea of gold. Hike through the San Juan National Forest on any number of trails, or mountain bike on miles of singletrack. Ride Lift 1 or Lift 4 up from the base, then bike down the mountain surrounded by Southwest Colorado's fall colors. And be sure to check out the Divinity Flow Trail, Durango's longest downhill flow trail, with a number of fun features that are perfect for all abilities. Discounts are available now at Purgatory Sports, located at 2615 Main Avenue in Durango, on all bikes and demo bikes. This is the perfect chance to get that bike you've been dreaming of, and break it in on Purgatory's trails!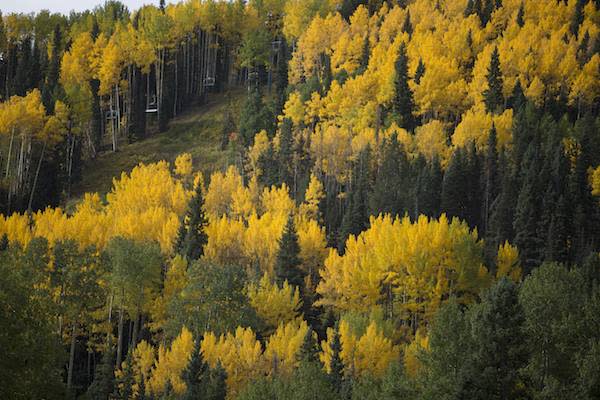 Try something new, and take in the changing fall colors from a zipline, chair lift, or even as you cruise down the mountain on the Alpine Slide with the Total Adventure Ticket! The Total Adventure Ticket gives you access to either five or ten of Purgatory Resort's family-friendly rides and attractions, including the Purgatory Plunge zipline, the Alpine Slide, a scenic chairlift ride, a ropes course, bungee trampoline and many more! Purgatory's activities and rides are open on the weekends through October 8th, 2017.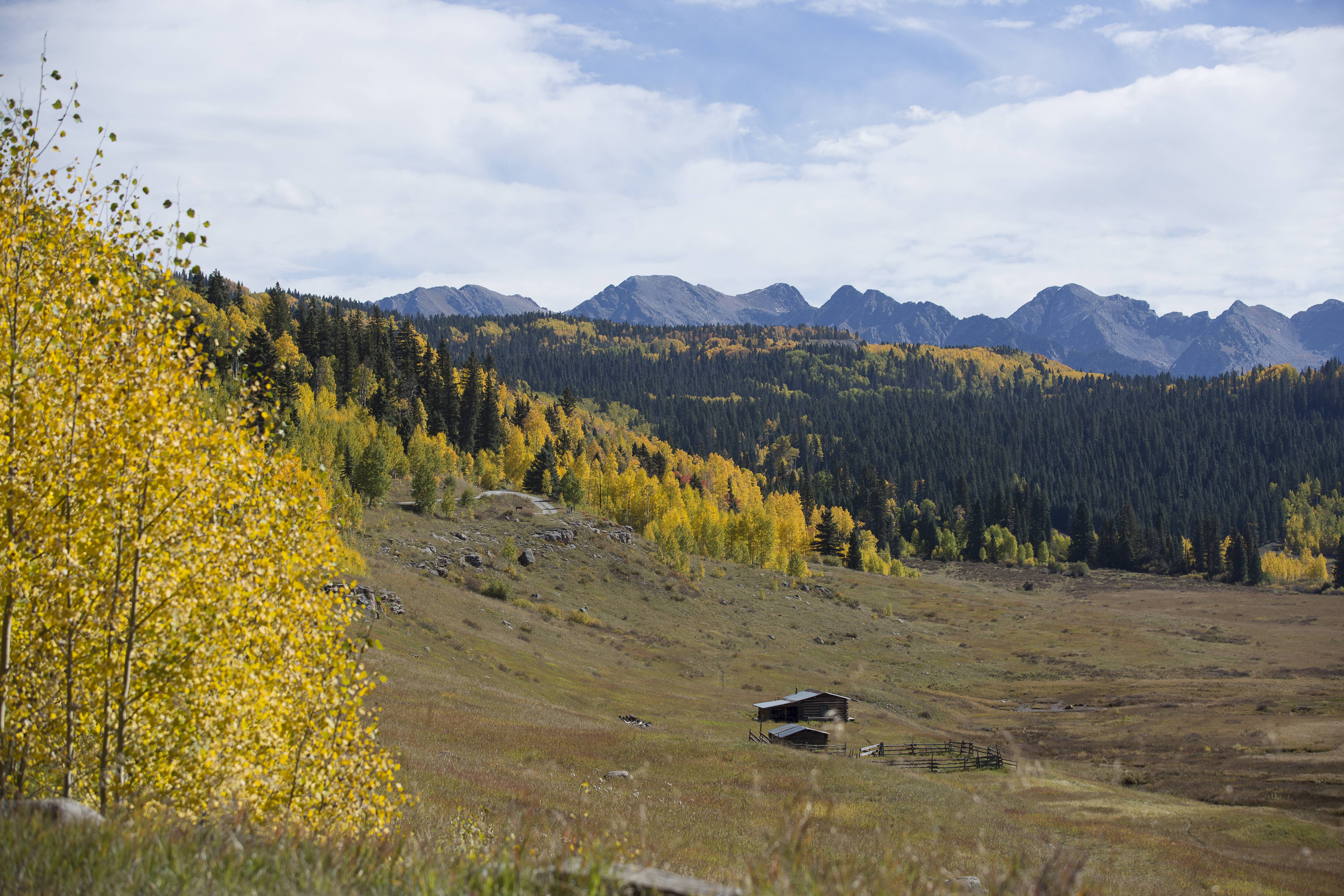 Don't miss autumn at Purgatory Resort! With discounts on lodging and activities, it's the perfect place to spend a family weekend away. See beautiful changing fall colors, experience something new, and take in the best that Southwest Colorado has to offer! Book your discounted lodging now and start planning your fall escape.
And while the colors are in full swing, winter isn't too far away: on the third day of autumn, Purgatory and the surrounding mountains received the first snowfall of the season! Opening Day at Purgatory is scheduled for November 18, 2017, and now's the time to book your winter vacation! Season passes and multi-day discount cards are on sale now (purchase by Friday, September 29, 2017, for the lowest available prices!) and book your winter lodging today to save up to 40%!