Evrything from Turkey Trots and Film Festivals to where to find the best cocktail deals
Shoulder Season: (n.) a travel period between peak and off-peak seasons; when would-be travelers can expect cheap flights, no crowds and perfect weather
For many locals, November is their favorite month in Durango. During this time, visitors and locals alike enjoy crisp weather, quiet trails and awesome deals. Even during the shoulder season, there's no lack of things to do in Durango.
Here's what you need to know:  
Mountain Biking, Hiking and the Occasional Snowshoeing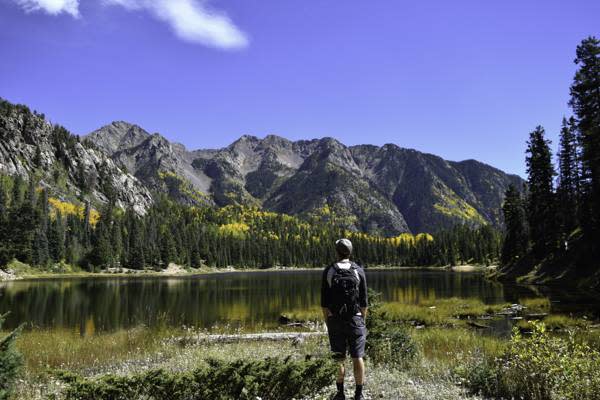 November is the best time to find solitude on the trails in Durango. Being the transitional month between fall and winter, the human crowds are gone but wildlife is active as ever. Utilize this month to take a few final mountain bike rides up to Engineer Mountain. Or, if the weather permits, maybe break out the snowshoes on the Animas Mountain loop trail.
Our neighboring Mesa Verde National Park is hosting two free entrance days in the month of November, on the 11th and 12th.
Opening Day at Purgatory Resort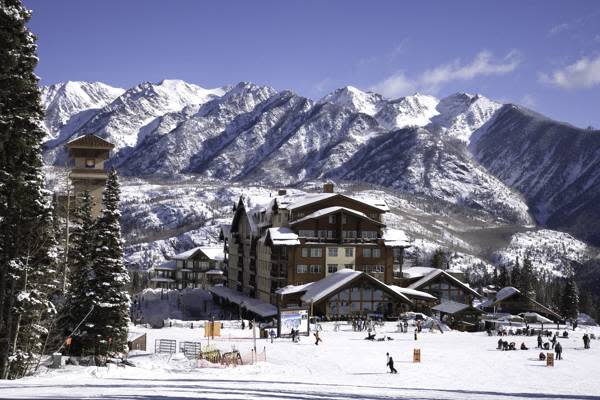 Be here to kick off every Coloradans favorite day of the year: Opening day at the local ski resort. Purgatory Mountain Resort opens on November 18th and it's gearing up to be the best season yet.
Live Music, Movies and Trivia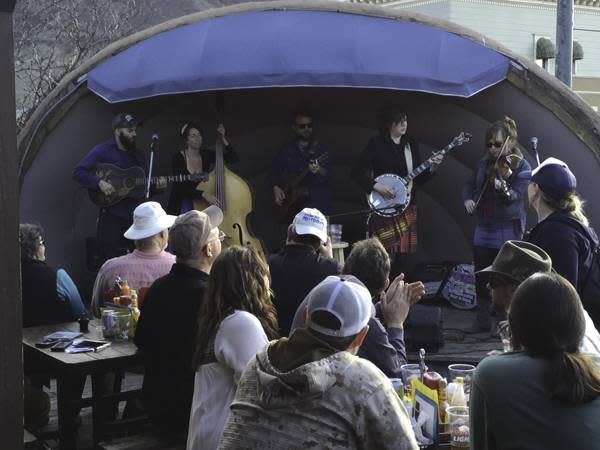 The Animas City Theater is hosting 4 music shows in November, along with 4 weekly trivia nights, where teams can compete for beer, wings, prizes and more.
Nov 3: Minnesota w/LUZCID (Ages 18+)
Nov 4: So Down w/Homemade Spaceship (Ages 18+)
Nov 10: ZOSO The Ultimate LED Zeppelin Experience (Ages 21+)
Nov Kitchen Dwellers w/Special Guests (Age 18|+)
The Steaming Bean Coffee shop hosts a weekly Open Mic Night on Fridays from 7 – 11 PM where anyone can come play or listen.
The 1st Annual Something Wild Film Festival is happening from Nov 10th to the 12th and will feature films with unique stories from a variety of genres.
The Balcony Bar & Grill frequently hosts both live shows and one of the best views from downtown.
Ska Brewing Company offers live music every Thursday night from 5-7 PM.
Running Race Schedule
Studies have shown that temperature affects running performance. Perfect running weather means improved performance during runs. Make November your month for PR times.
Nov 4: Girls on the Run 5K
Nov 6: Mainly Marathon's Southwest Series Race Day 2
Nov 23: Durango Running Club Turkey Trot
Do you like the idea of fitness, but mostly the taste of beer? Ska Brewing Company is hosting a Happy Hour Yoga session every Monday through November. One hour of yoga and one pint of beer for just $10.
Where to take your Christmas Shopping: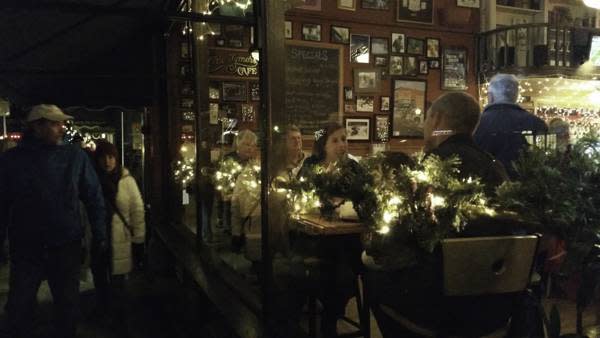 Are you so renowned for your gift-giving talents come Christmas time that now the pressure is on? You'll find no better shopping options (or deals) than those in Historic Downtown Durango. Our local shopping district features everything from outdoor gear and books to cooking supplies, coffee goodies, Christmas decorations and more.
In Town for Thanksgiving and want to know where to find food?
End of the Day: Where are the Happy Hours?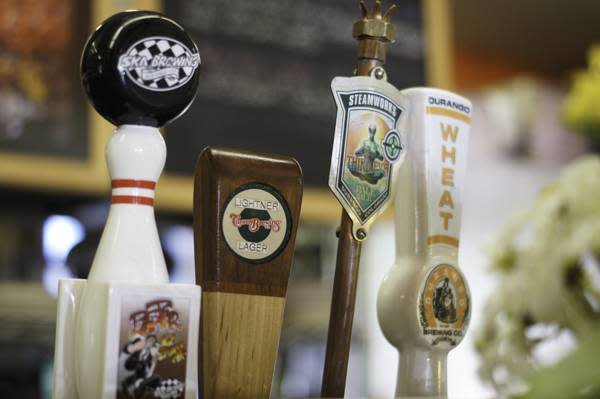 And after all is said and done, the most important thing to know is where the cocktail deals are! 
Mondays through Friday, you can expect happy hour deals from:
(This is not an all-inclusive list)
New Places to Try
We have had a busy few months with new restaurants opening up. Here is a list of new things to check out!
Fired Up (Not new but in a new location)
Mountain Taco (not open at this time but it looks like soon)
Let us know if we're missing any
social@durango.org