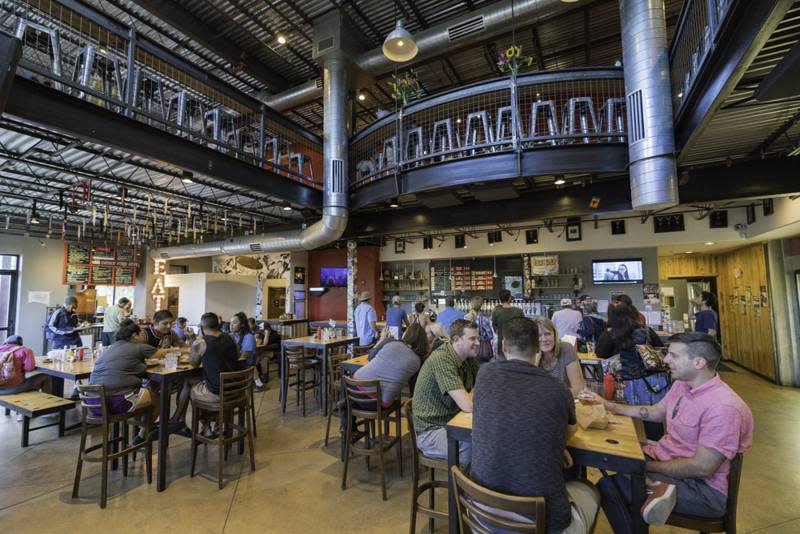 Every year, Outside Magazine publishes a prestigious list of the "100 Best Places to Work." The list is based on culture, workplace practices, benefits and the overall happiness of their employees. It's extremely competitive, so when Durango's own Ska Brewing Co. made the 2017 list, founder Dave Thibodeau considered it "a bigger honor than these award-winning beers on the wall."
The Ska Brewing World Headquarters is not a bar. The tasting room opens every weekday at 9 A.M. and closes promptly at 9 P.M. The building is 100-percent wind powered, and with 223 newly-installed solar panels sparkling on the roof, the beer is fueled by sunshine. The operating hours of the tasting room and onsite Container of Food, along with Ska's passion for better living, speak to just a small part of what the brewing company values the most. It's a community gathering space meant for celebration, built on blood, sweat, tears, and goodwill. 
Ska Brewing Co. was established in Durango in 1995, but the beer brewing story dates much earlier than that, to the ska band blaring scene of Dave Thibodeau's childhood garage, where he and his best friend Bill Graham discovered that they had the power to make alcohol. Self-prescribed "punk ass kids," Bill and Dave had two rules to brewing: You must always be blaring ska music during the brewing process, and you must be drinking and finishing whatever batch was made last. Otherwise, the new brew just wouldn't turn out.
Back in 1995, craft brewing was still nearly unheard of in most of the country, but Bill and Dave had discovered a passion and nurtured it all through college. They both moved to Durango, where they met a new best friend and partner-in-brewing Matt Vincent. The trio worked hard, played hard, and brewed like hell. When not brewing, Dave worked as a courier for Purgatory Resort and Bill for the local news station, Channel 6, often getting a cumulative six hours of sleep between them, spent on a mattress upstairs of the new business.
Friends helped wherever they could. Dave lived in his car. They sold a meager 78 barrels of beer that first year, less than 2,500 gallons. But they kept at it, even when nobody knew what the reggae, rocksteady "Ska" music even meant, even when none of it really made sense. This beautifully musical part of their story remained and the trio worked tirelessly. And when the country inevitably fell in love with the fermented bubbles coming out of Ska Brewing in Durango, the team was ready to expand.
"Hire people who are better at the job than me," said Dave. "Someone who understands and appreciates working hard and playing hard. No suits. No corporate policy. We don't need anyone to straighten out our ship. Let's sail a little wonky."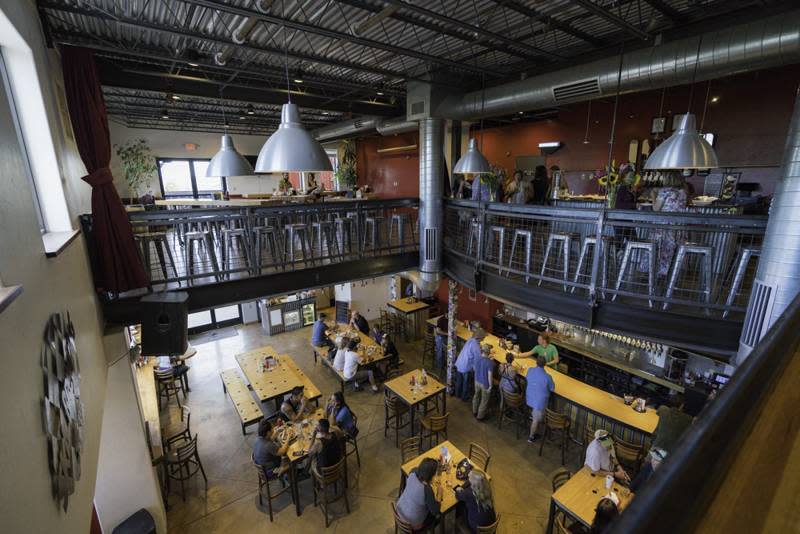 Celebrating its 23rd year in operation, Ska Brewing has grown from two kids in a garage to a team of 70 full time employees, each appreciating a full benefits package of health insurance, dental, vision, and a 401k. Free beer, growler refills, discounted ski passes and gym memberships sweeten the deal even more. On paper, it's obvious why Ska Brewing Headquarters is the best place to work. But ask the employees and it's even deeper than that.
"Being part of this creative energy, this storytelling in beer, is amazing," remarks Marketing Director Kristen Muraro. She's been with the brewing company for nearly 8 years, and appreciates more than anything Ska's unwavering authenticity and family values.
"The team has always emphasized community and putting family first. It's a fun brand, with award-winning beer, great people, a healthy business model telling the right story. I have reason to go to work every day...Would I ever leave? I don't know if I could."
That healthy business model she refers to has become an iconic part of Ska's image. Seventy-percent of the resources used at the wind powered facility were acquired within 500 miles. The walls are insulated with recycled blue jeans, the tables made from local bowling alley lanes. They make use of locally harvested mountain pine beetle kill wood anywhere they can.
Even when ingredient sourcing decisions came back to haunt them, Ska Brewing Co. always made the best of it. The BHC DIPA brew (Bad Hops Contract Double India Pale Ale) is the result of a five year supply contract the company neither wanted or needed. An ugly business mistake that many other breweries were forced to sign as well, Ska was one of the only ones who found a way to own it.
Today, Ska Brewing Company is nationally recognized and award-winning. But rather than grow out of the small mountain town, they grew with Durango, and continue to give back in every way they can. For every Tuesday in 2018, Ska celebrates "Token Tuesday." The brew company donates $1 for every beer sold at the headquarters. Each month celebrates two separate local charities and customers have the opportunity to drop their token in the donation jar. Likewise, Ska regularly hosts charity events around town, and even pays their own employees for hours spent volunteering at nonprofits.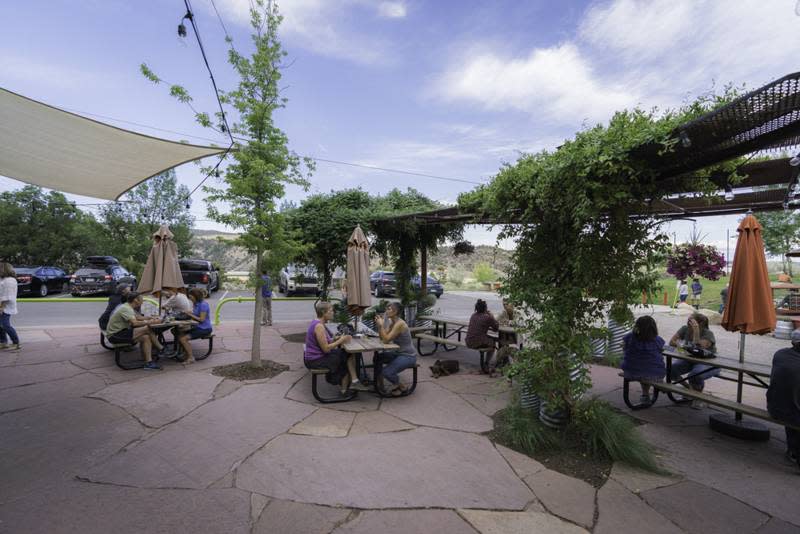 "It's easily the best place to work. I love this place," says beertender Tim. "I commute an hour each morning just to come to this job and it's worth it...All my friends work here. We bike, camp, and ski together." They aren't just colleagues, he says. "These are people helping people."
Forty-one local Colorado businesses made Outside Magazine's 2017 list, but only three beer makers were on that list. To visit Ska Brewing Headquarters is to experience just a piece of their long, arduous and incredible journey. You'll find history in the photos on the wall, the scars in the wood, the smiles on the beertender's face. Ska Brewing Headquarters is a place to call home for Durango locals and tourists alike. Come check out an Outside Magazine "Best Place to Work" and discover for yourself that these "punk ass kids" were good guys all along.