As if Durango could be even more beautiful, wait until you've seen our town with a fresh blanket of snow. Winter is the most magical time in Durango, a season that brings the promise of a fresh start and new beginnings. We celebrate love, family, nature, and spend every snowbound adventure in the magnificent and snow-covered San Juan National Forest.
This year, live the winter vacation you've always dreamed of. Take advantage of the infinite possibilities surrounding southwestern Colorado and find out the millions of reasons why a Durango winter just can't be beaten.
Here's why Winter in Durango is an incredible time to visit and explore:
The Morning Calm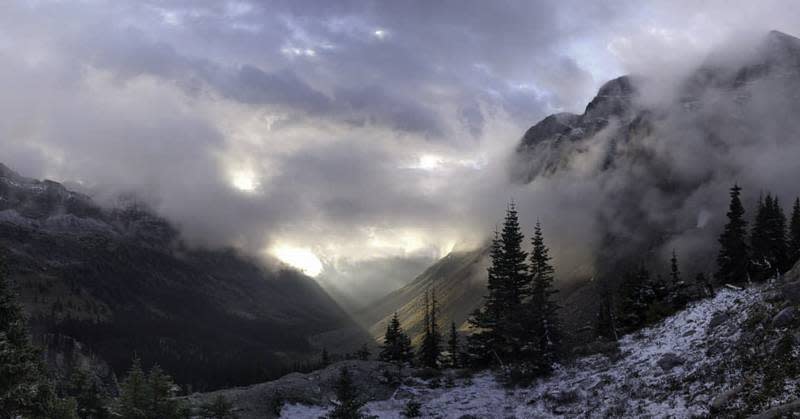 Photo: Instagrammer @matthewdavidcranston
For all the early birds out there, perhaps the best part of a winter spent in Colorado is the calm hours right before and after sunrise. There's nothing quite like waking up to a fresh blanket of snow on a cold winter day. The world is quiet, the coffee is strong, and the day is filled with promise. Should you decide to spend it skiing, ice climbing, snowmobiling, hiking, shopping, or cozied up in a warm winter cabin, your day is guaranteed to be perfect.
The Best Ski Conditions in the State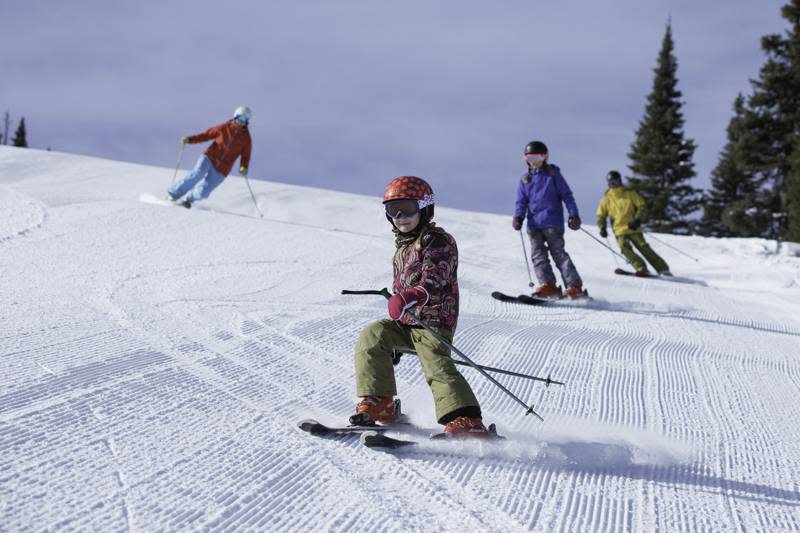 Photo: Purgatory Resort/ Scott DW Smith
Zero crowds. Perfect weather. Excellent conditions. These are just some of the reasons why locals and tourists alike all love Purgatory Resort. With 20% beginner, 45% intermediate, and 35% advanced/expert terrain, you can explore the 1,500+ acres of skiable trails all day long.
We know nothing puts a damper on ski season like wet, rainy snow. Thanks to Durango's southwestern climate, skiers at Purgatory Resort enjoy champagne powder conditions nearly all of the season. With more than 300 days of sunshine a year, a bluebird day follows almost all of our snowstorms. It's magic on the mountain, whether you're just learning to ski or pushing your limits on the backside blacks. You can search the terrain map for some of our locals' favorite runs like the green Angel's Tread, the blue Boogie, the mogully black Wapiti, or the double-black tree run infamously known as McCormack's Maze.
As an added bonus, our next door neighbors over at the Wolf Creek Ski Area are known for "the most snow in all of Colorado." Located just 90 minutes from our downtown, it makes Durango a perfect basecamp for some deep powder shredding.
There's More to Purgatory Resort than Just Skiing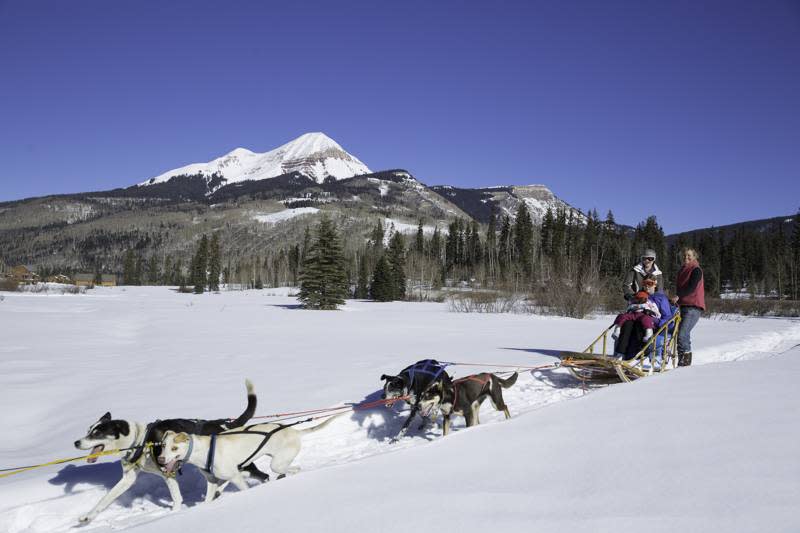 Photo: Purgatory Resort/ Scott DW Smith
When wintertime sets in, a ski resort is more than just a place to play. It's a town gathering spot to meet new people, celebrate loved ones, listen to live music, and obviously relax at the daytime spa.
You don't need to own a pair of skis to experience the fun on this hill. At Purgatory Resort, there are infinite activities to take on, including tubing, dog sledding, snowshoeing, sleigh rides, snowmobiling and cross country skiing, just to name a few.
This year, we're extra stoked to experience the new Inferno Mountain Coaster. This newest addition to Purgatory Resort launched this summer and is officially open to the world. You'll ride 4,000 feet through the San Juan National Forest, at a speed completely controlled by you via handbrake. Featuring 9 switchbacks, one 360-degree loop, 300 feet of vertical drop and a picture-perfect scene 40 feet up in the air, the Mountain Coaster is a thrilling way to explore the mountains. 
Wildlife is Out and About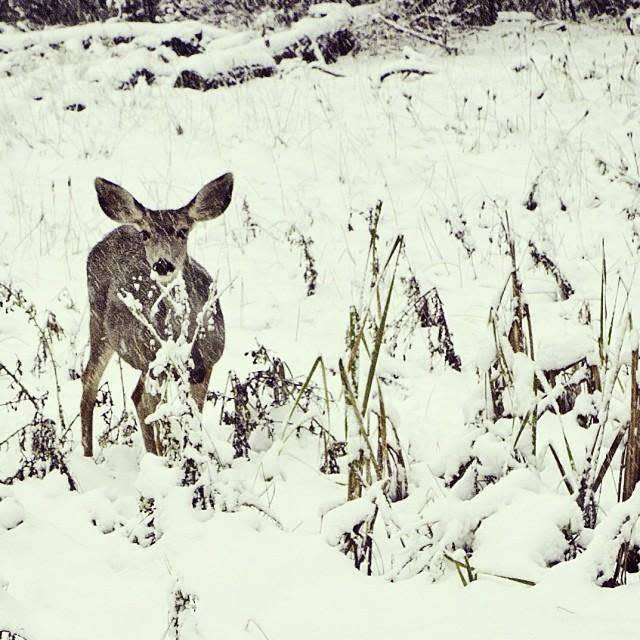 Photo: Instagrammer @ksmith517
Wildlife photographers from around the world jump at the chance to spend winters in Durango. Our bears may be hibernating, but elk, deer, moose, coyotes, foxes and more still remain active most of the season. Watch mule deer clopping across the street downtown over your morning coffee. You'll find the picture-perfect winter scene of elk grazing in the pastures outside Hermosa. Keep your eyes peeled from the ski lift for a chance to spot a long-tailed weasel, lynx or fox scampering across the woods below.
A Chance to Get Out of your Comfort Zone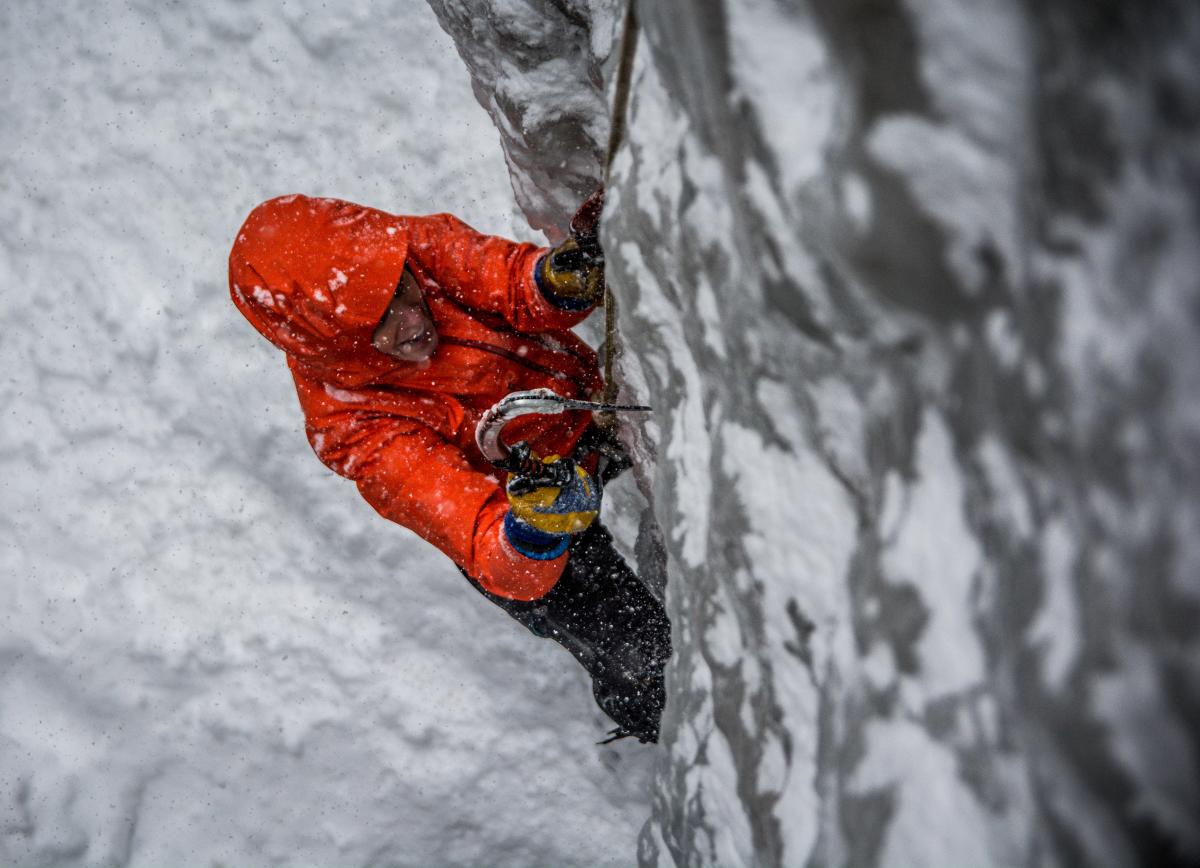 Snow offers the opportunity to get out of your comfort zone and make memories that will last a lifetime.
Climb a frozen waterfall, drive a team of sled dogs, or heli-ski from the top of the world. Whether your bucket list includes a day of ice fishing at Vallecito Lake or a multi-night backcountry skiing adventure exploring the San Juan Hut System, the opportunity is yours to have the vacation you always dreamed of.
Tis the Season of Love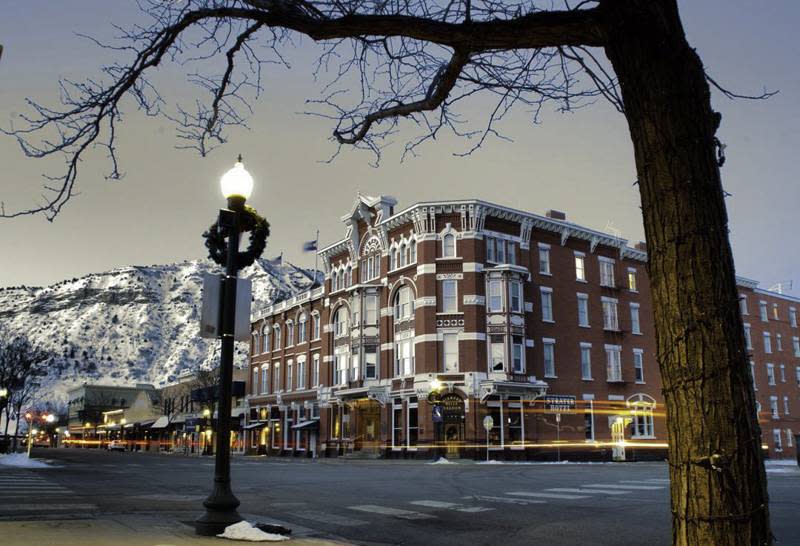 Photo: Instagrammer @bramster_73
Winter is the season of love and you'd be remiss not to spend it with us. Take a soak at the Trimble Hot Springs or book a reservation at Ken & Sue's, voted this year's Best Romantic Dinner in Durango. Enjoy a couples' massage at the Spaaah Shop and Day Spa or ride in the glass-domed Knight Sky car aboard the Durango train.
Purgatory Resort takes extra measures to ensure your love thrives on the mountain. Nothing says romance like an idyllic winter sleigh ride, pulled by a pair of Belgian and Percheron Draft horses, or a full-evening snowcat dinner and scenic tour of the San Juan National Forest. Enjoy the quiet of snowfall and the clopping of hooves under a warm blanket with an even warmer drink.
Since there is nothing more romantic than curling up by a crackling fire with a warm cocktail and that special someone, make vacation-planning a breeze by booking your accommodations in Durango. Whether you choose to stay close to the ski hill, a quaint winter cabin, or a historic hotel downtown, you and your loved ones can expect to be pampered your entire stay.
For more tips on how to find romance in Durango, check out our 12 love-filled ways to spend Valentine's Day in Durango.
A Winter Wonderland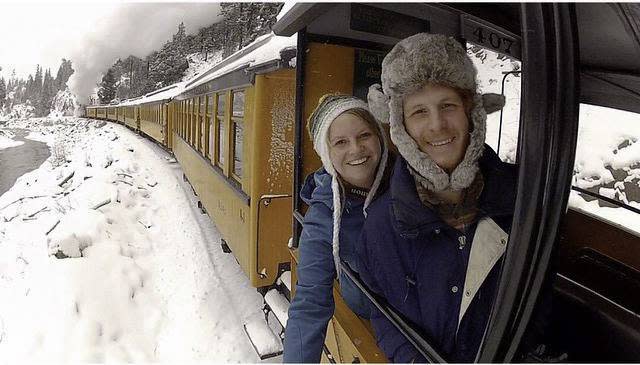 Photo: Instagrammer @daraheward
What do the Polar Express, The Nutcracker, and good ole' Santa Claus have in common? They can all be found in Durango, Colorado during this winter season. The holidays are busy for everybody, especially the big guy: he spends his vacation hours with us around town. You'll find him at Purgatory Mountain Resort passing out candy canes to the kids, at our beloved Singing With Santa event at Buckley Park on November 23rd, and of course, as the star of the show aboard the Polar Express train.
During the winter, our historic Durango & Silverton Narrow Gauge Railroad transforms into none other than the Polar Express. Inspired by the award-winning book by Chris Van Allsburg, The Polar Express is your ticket to the North Pole. Bring the entire family, wear your pajamas, and enjoy hot chocolate, holiday treats, live storytelling, and Christmas carols along a spectacular ride from downtown Durango. Relive the joys of the holidays and gift your kids an experience of a lifetime.
Stay in the holiday spirit by joining the San Juan Symphony at the Community Concert Hall for a performance of The Nutcracker by the State Street Ballet of Santa Barbara.
Warm Up with Winter Cocktails and Winter Meals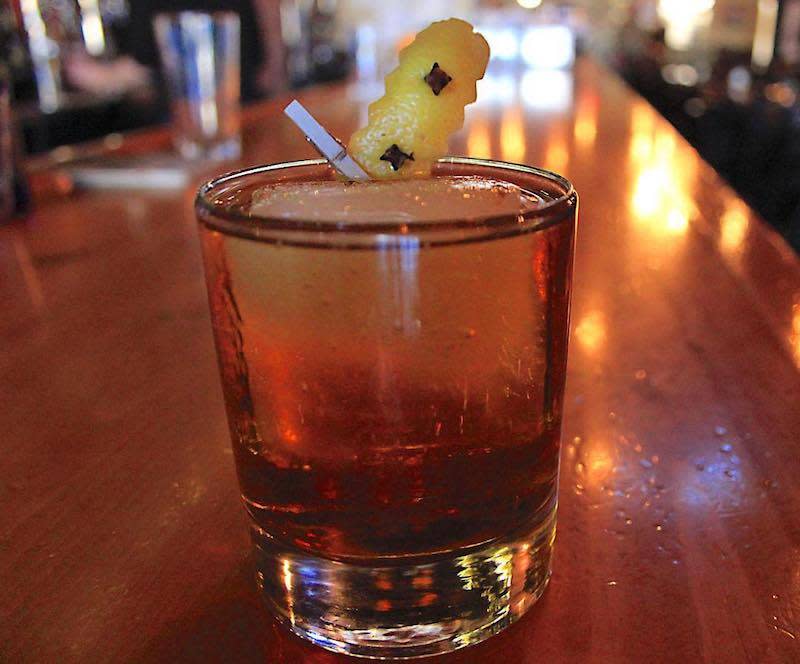 Photo: Instagrammer @elmorotavern
The party doesn't end just because the ski lift stops. Half of the fun of taking a ski day is knowing you can come back to the best apres scene in the state. After a full day of winter adventures, relax your muscles by kicking back at the Olde Schoolhouse Saloon for pizza and wings, or share the stoke at 11th Street Station for cocktails and food truck goods. Cozy up for a nice meal with the family at Eolus Bar and Dining or enjoy the best happy hour deals at Pop Sushi. Sarah Moxam of El Moro Tavern was voted the Best Bartender in Durango and if you're looking for something warm and special, she's sure to know the perfect concoctions.
Fitness Classes to Get You In Ski Shape
While we always plan to be in tiptop ski season shape by wintertime, that doesn't always happen. Luckily for us, several gyms and studios around town tailor to the winter mountain regime, and you can join a class anytime! Join yoga instructor Brady Wilson for Happy Hour Yoga at Ska Brewing Co on Mondays, sweat it out during hot yoga at the Sweaty Buddha, join the CrossFit family at the CrossFit Catacombs, or try your hand at an early morning High-Intensity Interval Training class at the Rock Lounge climbing gym.
Experience Some of Durango's Most Timeless Traditions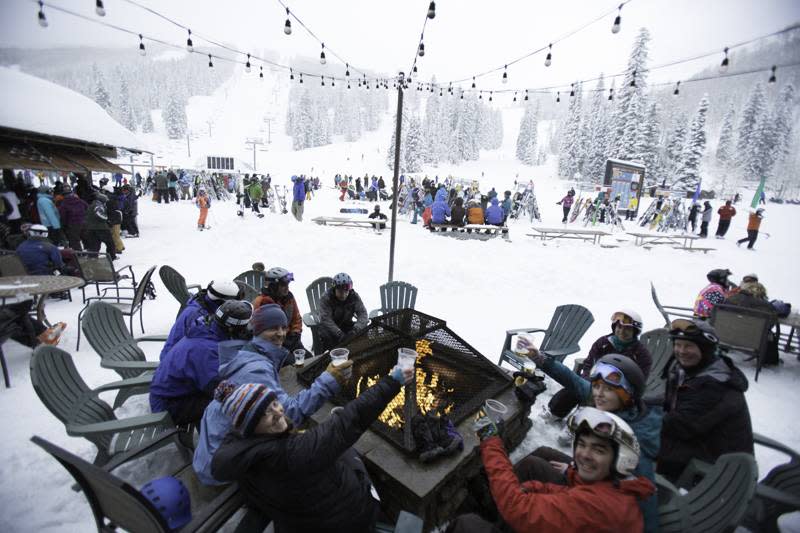 Photo: Purgatory Resort/ Scott DW Smith
There are certain traditions in our town that will never, ever die. Explore what makes Durango so great by checking out the timeless events of the season, like the Bar D Wranglers Christmas Jubilee. Ride the Durango train into the San Juan National Forest and catch an evening show at the Strater Theater. Time your trip right and experience Durango at its best at the 41st annual Snowdown Celebration, a chance to dress up, get silly, and stop taking life so seriously. The whole town joins in on Snowdown traditions like the Beard Competition, Bloody Mary Contest, oyster eating contest, and so much more.
Conclusion
More than anything, these are the things that make Durango what it is. Our town is a beautiful blend of history, culture, art, and glorious mountain life.
For more tips, check out these 16 Best Winter Adventures