Durango is a wonderful location for a romantic "Hallmark-like" getaway with your true love. With so many things to do, a wide array of romantic eateries, and ample outdoor activities, any couple is sure to find something they will enjoy. We put together a couple's getaway guide to help you plan the perfect trip to whisk your special someone away for a few days. 
For a special romantic holiday vacation in Durango, we've rounded up an amazing 4-day itinerary featuring the best the town has to offer.
Day 1
Your introductory day to our little city begins with amazing food options, taking in the beauty of the river, then hunkering down around a fire for some great music.
Start out your romantic Durango vacation at a French breakfast spot. Equal parts restaurant, bakery, and wine bar, sample authentic croissants, and other delectable pastries in a warm atmosphere. You can even take some home to bake up fresh yourself! 
Grab a Sandwich and Eat Along the Animas River Trail 
For lunch, no one else in Durango does sandwiches and baked goods better than the folks at Bread. With two locations (135 E 8th St. and on County Road 250) it is convenient no matter where in town you are. Grab a sandwich to go from their rotating sandwich menu, then find a quiet place along the Animas River Trail to enjoy. 
Explore Historic Downtown
To work off the indulgences of the day, have a stroll around downtown Durango, a Nationally Registered Historic District. Home to historic boutique hotels, award-winning restaurants, laid-back brewpubs, fabulous art galleries, museums, and shops. You can easily spend the entire afternoon here leisurely experiencing the historic west atmosphere.
Celebrate each other on your first evening in Durango with a glorious rooftop dinner downtown. Eolus serves sumptuously locally sourced dishes with a sophisticated flare, such as prime rib and grilled salmon, as well as sushi rolls. Reservations are highly recommended – be sure to check their website for hours of operation.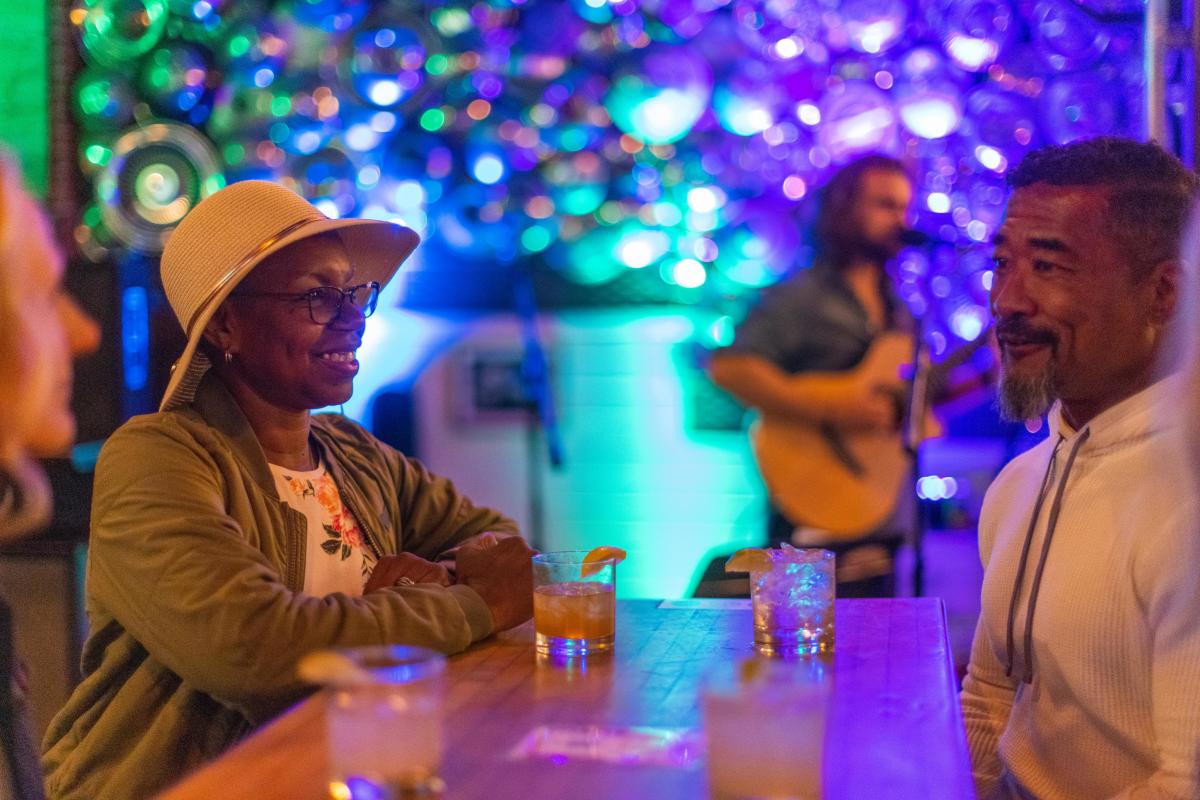 The food trucks at 11th St Station have become a popular spot to hang out in downtown Durango. Peruse the wide variety of food offerings, or grab a pint at Ernie's bar. Then gather round the fire pit for some great local music. It's the perfect way to end the day.
Day 2
Your second day in Durango is all about great food, leisurely taking in the natural beauty of the area outside of town, and in the historic district.
A neighborhood favorite, the staff here really knows how to sling a bagel. They offer a wide variety of freshly-made bagels, and you can have your favorite bagel made as a breakfast sandwich with fresh ingredients. Along with locally roasted coffee, it is the perfect start to the day.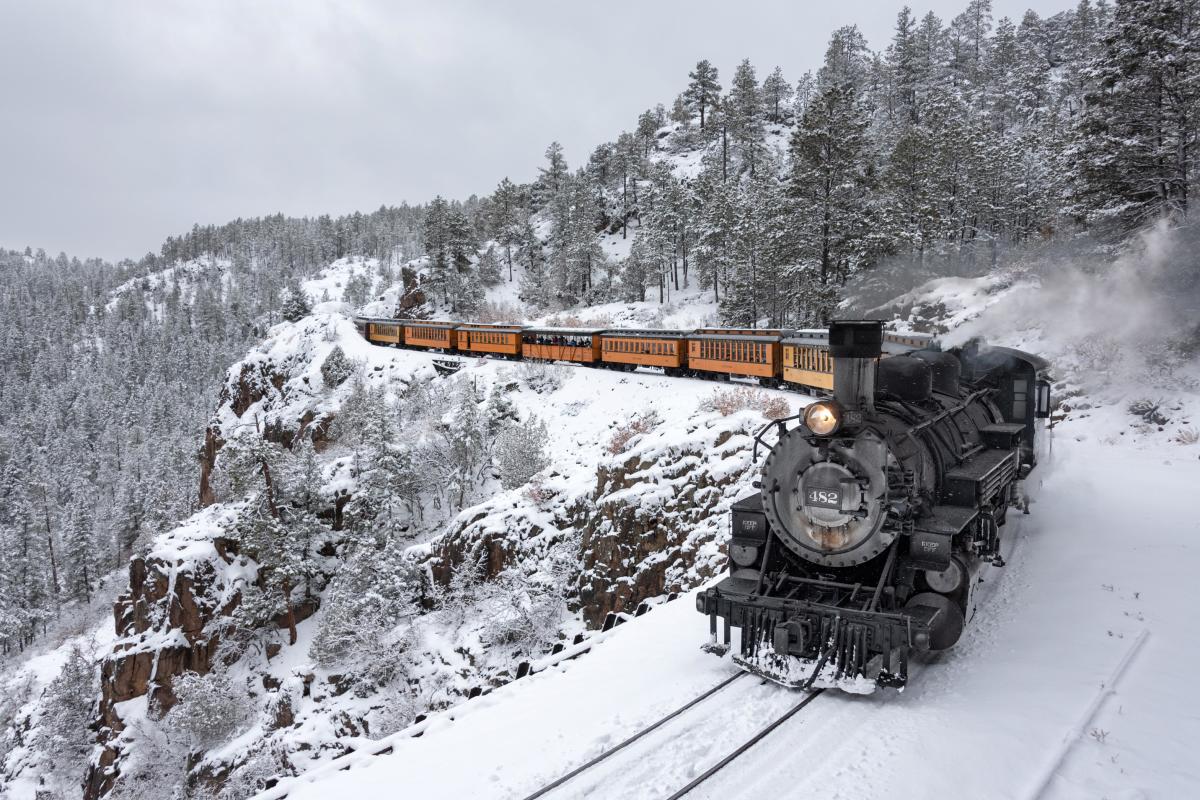 Take a memorable journey through the gorgeous San Juan Mountains aboard this historic train departing from the downtown Durango station. Cuddle up with your loved one seated comfortably in a classic train car as the rolling scenery offers up magnificent views of Cascade Canyon, the Animas River, and the snowclad peaks of the Rocky Mountains. 
After your romance-filled train ride, head just across the street from the station to a historic building. As you enter, the fragrant aroma of wine sets the mood. Four Leaves Winery imports the best grapes from all over the world, then ferments, blends and bottles them for your tasting enjoyment. You will surely leave with a bottle or two to take home. 
Steak and Seafood Dinner at Ore House
The classic surf & turf gets redefined in an amazing way at the Ore House! The setting is rustic romance and fine dining at its best. They consistently deliver authentic mountain-town cuisine, and if steak or seafood is not your forte, they offer a variety of other traditional steakhouse dishes. A full bar and excellent wine cellar offer the perfect pairing with your elegant meal.
Stroll Along 3rd Ave
A yearly tradition on 3rd Avenue, this historic street is lined with homes that really get into the Christmas spirit. What better way to end a romantic day than to stroll hand in hand down the street and take in the sparkling splendor of stately homes offering holiday cheer. 
Day 3
Today we continue to celebrate the outdoors. After an excellent breakfast, the romance continues with more classic winter activities with a Durango twist.
This Durango institution is a must-stop whether you are a local or a visitor. With their award-winning breakfast and lunch options, it is also a fun experience having breakfast in a 1950's style diner. It's been voted Durango's best breakfast, after all! Located conveniently near downtown, they have deliciously large portions cooked to order. 
What can be more romantic than a classic sleigh ride? Buck's Livery offers wonderful rides led by gorgeous draft horses. A typical sleigh ride is about 45 minutes over three miles of winter wonderland with views of Haviland Lake and Engineer Mountain. Located 20 miles north of Durango (5 miles south of Purgatory Resort).
Going beyond "farm to table," this is a true "table on the farm" culinary experience set in a casual space. James Ranch Grill offers both indoor and outdoor seating where you can really enjoy the beauty of the surrounding countryside. Their food is sourced from local ingredients grown a few feet from the restaurant.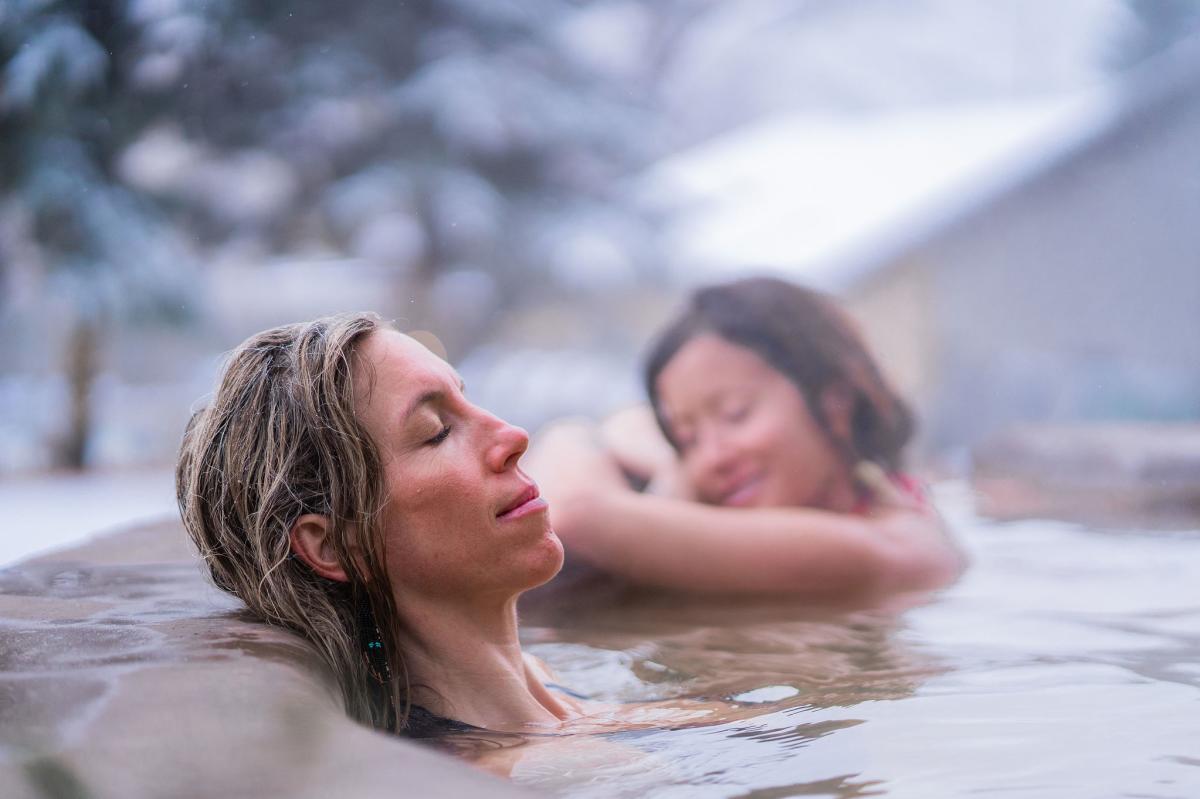 This amazing hot springs is located about 9 miles north of Durango off of State Road 550. A beautiful and relaxing resort with views of the snow-covered mesas of the Animas Valley, and a spa offering 17 massage, facial, and body treatments. Treat yourself to couples' massage, then relax in the hot springs with a wine or beer, taking in the views. 
Take-Out Sushi from Pop Sushi
Tonight, stay in with your significant other and order some sushi! Located at 42 Co Rd, Pop Sushi offers delicious traditional sushi, ramen, and other Asian fusion options with a sophisticated flair. Among their specialty Maki; try the Hot Terrific, with fried jalapenos, cream cheese, and topped with avocado. It never disappoints.
Go Stargazing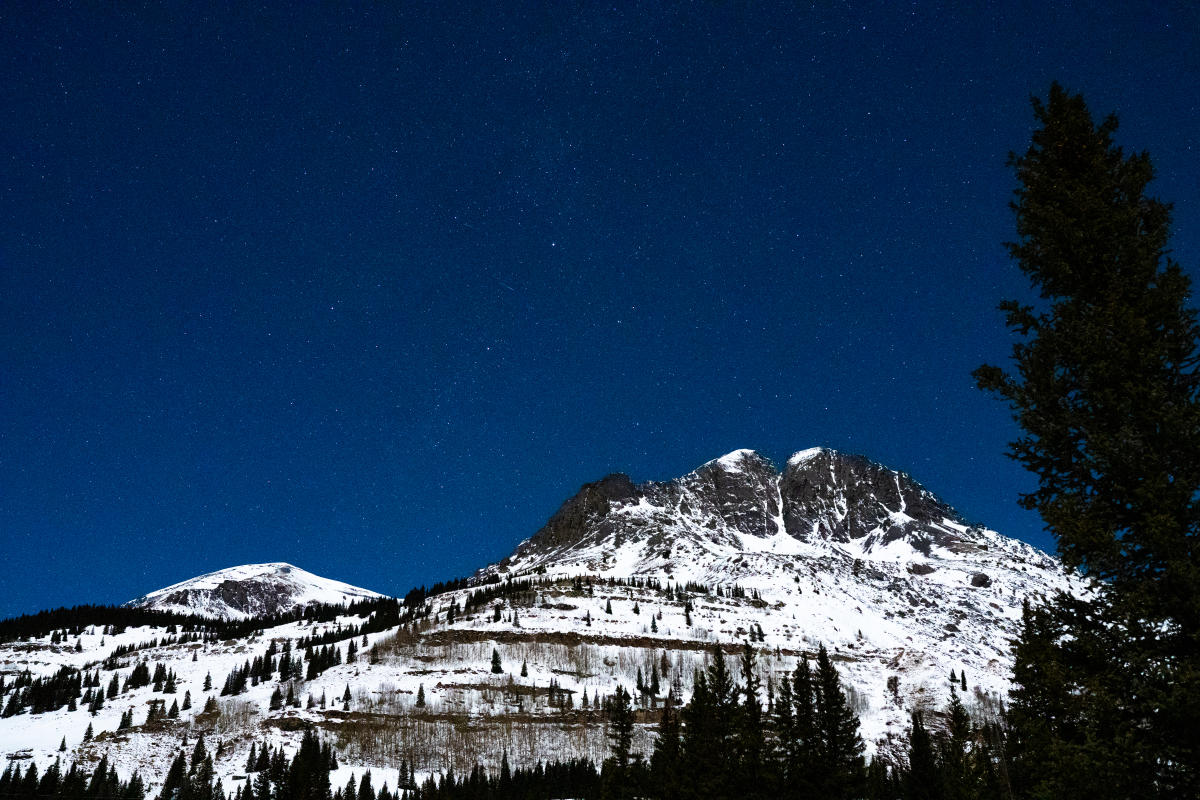 When the sun sets, that's when the sparks fly. Or in this case, the stars come out! Because Durango sits about a mile above sea level, there is very little light pollution, making for incredible stargazing on a clear night. Several prime locations are all around the town, including Chimney Rock National Monument, Purgatory Resort, the Animas Mountain Trail, Molas Pass Overlook, and Mesa Verde National Park. 
Day 4
Today we wrap up the romance (at least here in Durango) with amazing chocolate, a bit of snow tubing, and celebrating the season in historic downtown.
Start your last romantic day in Durango with a hearty brunch at El Moro. Their menu has a flair for cuisine from the UK, featuring a full English Breakfast, Scotch Egg, and Croque Madame, among other delicious dishes. Pair your meal with something from their classic brunch cocktail menu, and you will be full until lunchtime.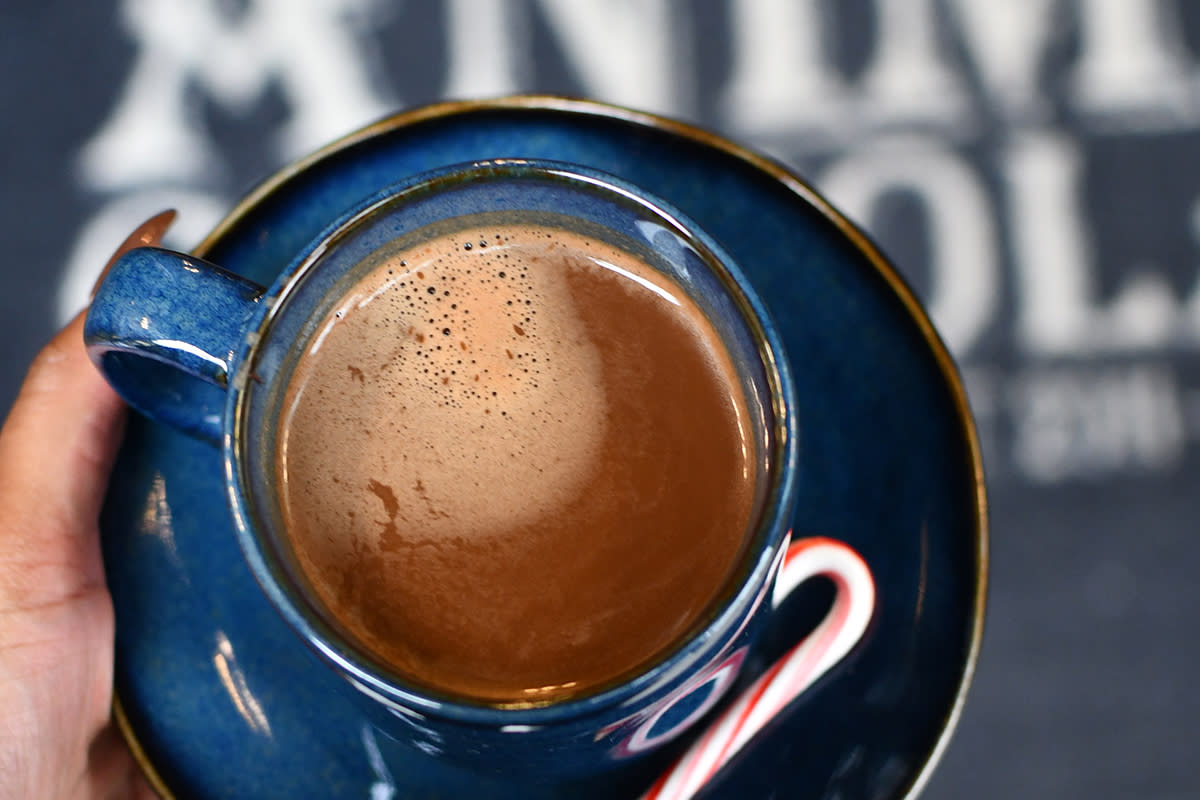 Don't get too full during breakfast, because there's chocolate sampling to be had at Animas Chocolate Co. They pride themselves on offering fresh "bean-to-bar" delicacies using meticulous craft to create their small-batch, artisan chocolates. Pair your chocolate morsels with one of their handcrafted coffees for a true delight. 
The Chapman Hill Ski area opens around mid-December, and one of the most fun things to do here is to bring (or rent) a sledding tube and take to the slopes on the north side of the rink. Leave the skiers to their runs, tubing is where it's at. It a fun way to celebrate your special relationship by bonding in the winter wonderland that is Chapman Hill.
Your Favorite Restaurant for a Farewell Dinner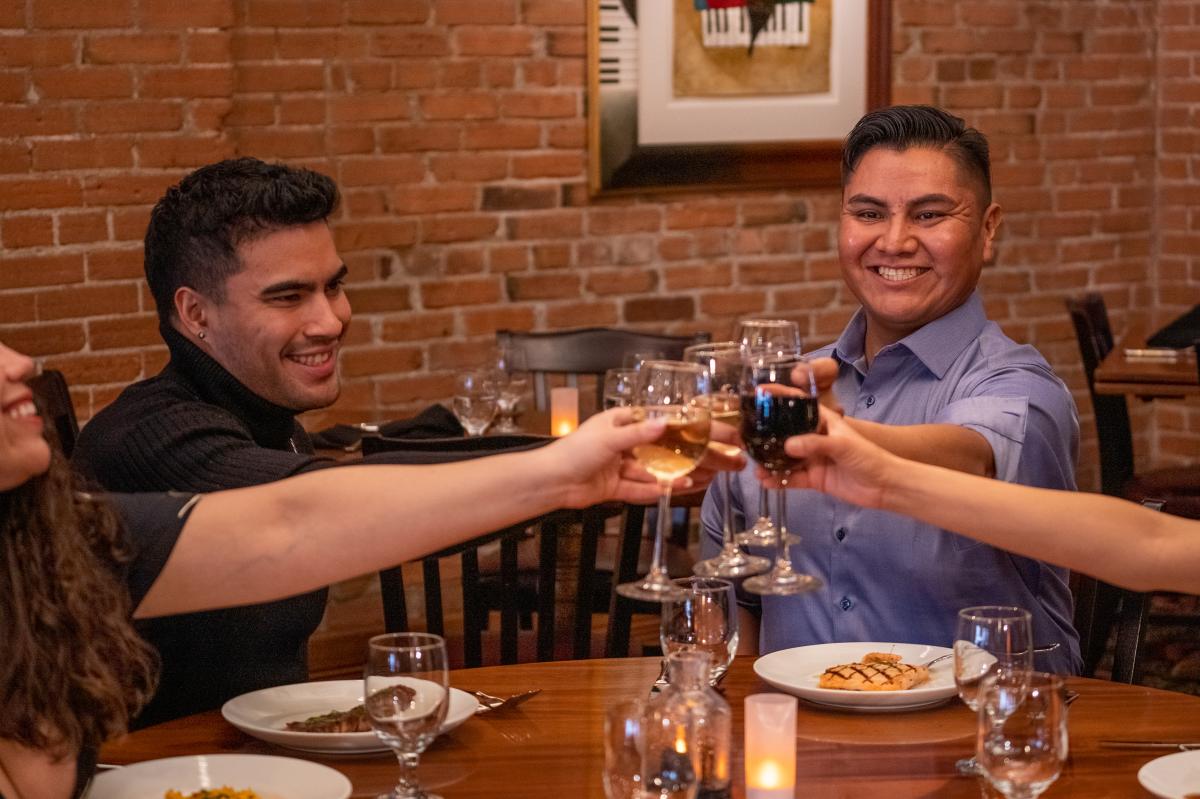 We know you've picked one out by now! Why not end your amazing trip with your loved one in Durango with a return to the restaurant that most had you swooning (for the food, as well as each other!) Make it extra special by requesting something that will put the evening over the top. 
Listen to Downtown Carolers 
Every year right after Thanksgiving, downtown Durango comes alive with the lighting of the Community Christmas Tree. Santa himself leads a brigade from 8th Ave to Buckley Park where everyone is encouraged to share in the joy of singing Christmas carols, waving glow sticks, and parading down Main Ave. This is a wonderful "date night" activity, with free hot chocolate and cookies, should you want to indulge!
Conclusion
The area in and around Durango is an amazing spot to plan the perfect romantic getaway. Feel free to mix and match this itinerary, and add on things that you may discover suits your tastes once you realize how very special the charming and romantic town of Durango really is!