The Durango Area Tourism Office announces Rachel Brown as the new executive director for Visit Durango
The Durango Area Tourism Office (DATO) board of directors is thrilled to announce a new executive director for Visit Durango. Rachel Brown brings eight successful years of  tourism experience to the organization. She is a creative professional with a passion for quantifiable results and a collaborative team leader. Her experience includes working with Visit Oakland, Visit Fisherman's Wharf and her own marketing agency, Left Right Marketing.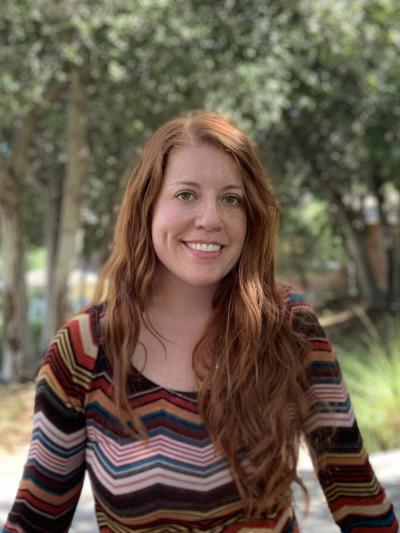 Rachel will work alongside the DATO board, staff, community and industry partners to attract visitation and support sustainable economic growth for Durango and La Plata County. Rachel is in the process of relocating to Durango, and her official start date is November 18, 2019.
DATO Board Chair Bruce Moss stated: "This was a very thorough process finding the right candidate to fill the needs of the DATO organization and community. Additionally, we'd like to recognize interim executive director, Barb Bowman and the DATO staff for their hard work and dedication over the past 10 months. Barb's industry expertise guided us through this transition, and our entire tourism community pulled together for a strong comeback after the 416 Fire."
2019 is on track to be another record-setting year for Durango. Lodgers tax collections have grown steadily, increasing 6.2% YTD from 2018. Rachel will support Visit Durango as the organization continues to evolve from destination marketing to management, implementing sustainable tourism strategies and new initiatives for 2020.  
The interview assessment and selection process included multiple stakeholders. Each of four panels was comprised of individuals with relevant experience, representing the core competencies of the position: Community, Industry, Marketing and Executive Director. Five candidates were assessed and evaluated by over 25 members of the local community and Colorado tourism industry.

"I am so excited and honored to be taking the helm as the new leader of the Visit Durango team. I have traveled the world and seen over 40 countries, so I know the equation of what makes an amazing tourism destination. After visiting Durango, Colorado, during my travels, it always held a special place in my heart. When I saw the opening for this position, it was serendipitous.
The amazing outdoor recreation and natural beauty of La Plata County is unrivaled. The charm of the historic downtown and the thriving arts, cultural, and educational assets are the cherries-on-top. After spending a week in Durango, during my interview, I fell in love all over again. The residents, stakeholders, board members, and Visit Durango staff I met were warm, dynamic, and I already feel right at home. It is the people that really sold me on Durango. This is an exciting time for Durango area tourism and I see so much potential for marketing this up-and-coming city and county. I am thrilled by this opportunity!"
You can reach Rachel directly at +1 (760) 716-8534 or email director@durango.org after November 18, 2019. Visit Durango's mission is to promote visitation to Durango and La Plata County, drive economic impact and support a positive visitor experience. Please visit Durango.org to learn more.
About Visit Durango
Nestled in southwestern Colorado's Animas River Valley and surrounded by rugged peaks, Durango is home to some of the best outdoor, historic and cultural attractions in the state. Board the historic 1880's D&SNG Railroad for breathtaking views and old-world atmosphere, or visit archeological wonders and ancient cave dwellings at nearby UNESCO World Heritage Sites. Downtown Durango's National Historic District overflows with historic hotels, award winning restaurants, breweries, art galleries, museums, and boutiques. The rugged San Juan National Forest offers hundreds of miles of world-class mountain biking, hiking, rock climbing, and skiing, plus fishing and boating on the Gold Medal Waters of the Animas River. North of Durango, Purgatory Resort features 92 trails, five terrain parks and 1,360 skiable acres.
Durango is easily accessible by US Hwy 550 from the north and south, US Hwy 160 from the east and west, and the Durango-La Plata County Airport. Visit Durango.org to learn more and follow @visitdurango on Facebook, Instagram, Twitter and Pinterest.