Fluent in the language of love is the town of Durango, Colorado. Whether you plan to cozy up in a log cabin by the fire, ride the train through a winter wonderland, or dine al fresco on a wintery peak, you'll find reason to fall in love all over again from our romantic vacation destination.
With everything you need to celebrate love in the mountains, be sure to couple the perfect day with the perfect gift by exploring these wonderful ideas from shops in town.
1. A Personalized Card, Coffee Mug, and Hand Bag from Urban Market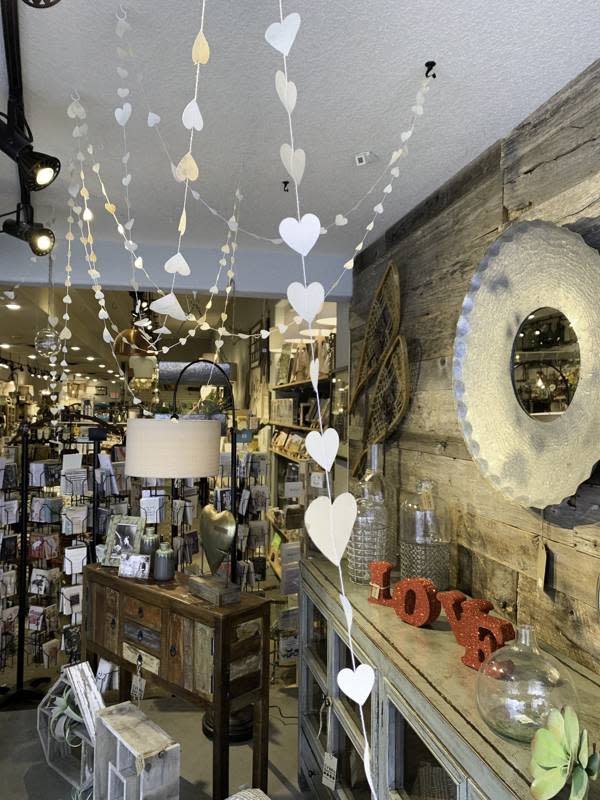 Urban Market has any and everything you'd need for cozy homeware and kitchen goods. Find everything from candles, lotions, soaps, and beard balms, to hand-selected scarves, jewelry, purses, and more. Get creative with a decorative air plant or canvas print or find the perfect tools to get crafty in the kitchen. Explore their Instagram page for gift set ideas!
2. Hand-selected and Locally Made Chocolates and Truffles from Animas Chocolate Company
Award-winning chocolate, locally sourced ingredients, and creative flavor combinations make the Animas Chocolate Company a must-visit Valentine shopping destination. Surprise your loved one by building your own truffle box based on their favorite tastes and choose from flavors like Canyon Cranyberry, Cowboy Coffee, Dark Chocolate Salted Caramel, and Chile or rose infusion. Or go for a full-variety pack for an indulgent and delicious treat! In the shop, you'll find everything chocolate related - from truffles and bars, to ice cream, hot chocolate, and even the local favorite, dark-chocolate covered potato chips for something sweet and salty. Don't be intimidated by the options - you've never met a more friendly or helpful staff of chocolatiers!
3. A Bouquet of Love from April's Garden Flower Shop
Purple Passion flowers, a dozen red roses, a blooming lily, or an extravagant picnic of color will light up the room and her smile. The wonderful florists of April's Garden will work with you to find the perfect arrangement for your special someone. Find personality pieces like the Blooming Sangria or go bold with a "Unique like You" bubble bowl of hydrangeas, roses, dalias, peonies, and willow. Get in your order quickly, as this shop stays busy during the holiday.
4. A Piece of Southwestern Art History from Toh-Atin
Durango's oldest art gallery is incredibly connected with the local artists of the southwest region. Find vintage jewelry, fine art, and stunning collectors items. Study the baskets, pottery, sculptures, and weavings - each with their own story to tell. Learn the history and significance of each work of art. You may even meet the artist behind the piece as you browse.
5. Your Very own Self made wine from Four Leaves Winery
An experience you can bring home to the family, Four Leaves Winery invites visitors to try their hand at wine making at their fully-equipped wine making facility. Experiment with blending, oak, tannin, spice, and flavor options under the guidance of expert wine makers. Make a red, white, fruit flavored, or blended wine and wrap your own custom designed label around the bottle.
Enjoy your day of love by sharing the gift of wellness from Dancing Will Herbs. Find indulgent, natural spa ingredients like body butters and lotion, special tonics to care for our aches and sores, essential oils, home goods, and aromatherapy tools for every body need.
The creative woodwork and striking designs of art found at Sticks and Stones make each gift a thoughtful and special gesture. In the shop, you'll find everything jewelry, cutting boards, pottery, soap, lotions, kints, and more that each share their own authentic design. It is the local artists who make this place possible, like Sean Stewart of Red Cliffs Pottery and Micki and Tim Hassemer of Gallery H WoodWork.
8. Something Soft and Cozy from the Lively Boutique
Spend a cozy, warm day in style after shopping at the Lively Boutique. This Main Avenue clothing shop known for its once-a-week yoga class offers a variety of cozy dresses, scarves, boots, jewelry, hats, wine glasses and everything in between. Find the perfect piece for your fashionista or surprise them with a gift card for themselves.
Best selling books, personalized recommendations, a carefully crafted selection, and a jam-packed book signing event calendar are just some of the reasons Maria's is a perfect gift shop. Nothing says thoughtfulness like a good book recommendation. You'll easily spend hours browsing the selection of this cozy shop, with the help of some of the friendliest bibliophiles.
10. Her Favorite Tea or Coffee from the local shop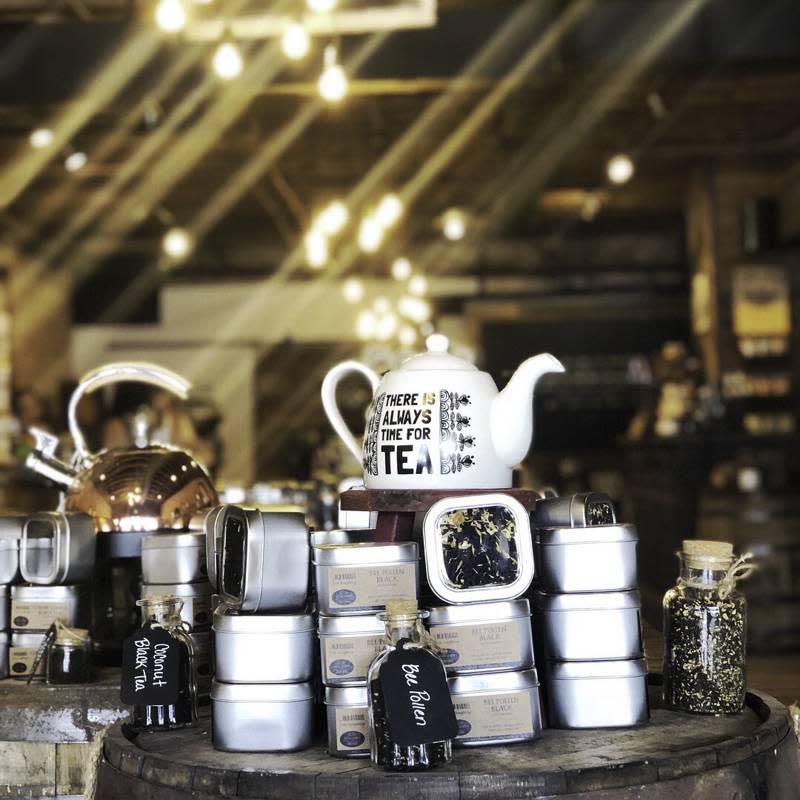 Since the Old Barrel Tea Company opened on Main Avenue, visitors have found everything they need to craft their favorite hot beverage. Learn about matcha and the best tea brewing practices, as you browse the infinite line of accessories, gourmet herbs and spices, and local honey. For the coffee lover in your life, consider browsing some of Durango's top coffee shops for accessories, ingredients, and more.
Looking for more opportunities to spend your special day? Explore our 12 love-filled ways to spend Valentine's Day.