Learn about Durango's local stores and shops for your Holiday shopping.
Whether you want to admit it or not, once the table is cleared off after Thanksgiving dinner, the country switches into the Holiday shopping season!
While many shoppers obsess about Black Friday and Cyber Monday sales at big-box retailers and online merchants, the local stores in Durango deserve some of that attention! 
There are plenty of one-of-a-kind, locally-owned boutiques and shops right here in Durango that have everything you need for everyone on your list.
And with a special Holiday Rewards Program through the Durango Business Improvement District and the Durango Chamber of Commerce, there's even more reason to shop local this Holiday season!
For those unfamiliar with Durango's shopping scene, here is a Holiday shopping guide for Durango's local businesses:
Places to Shop Around Durango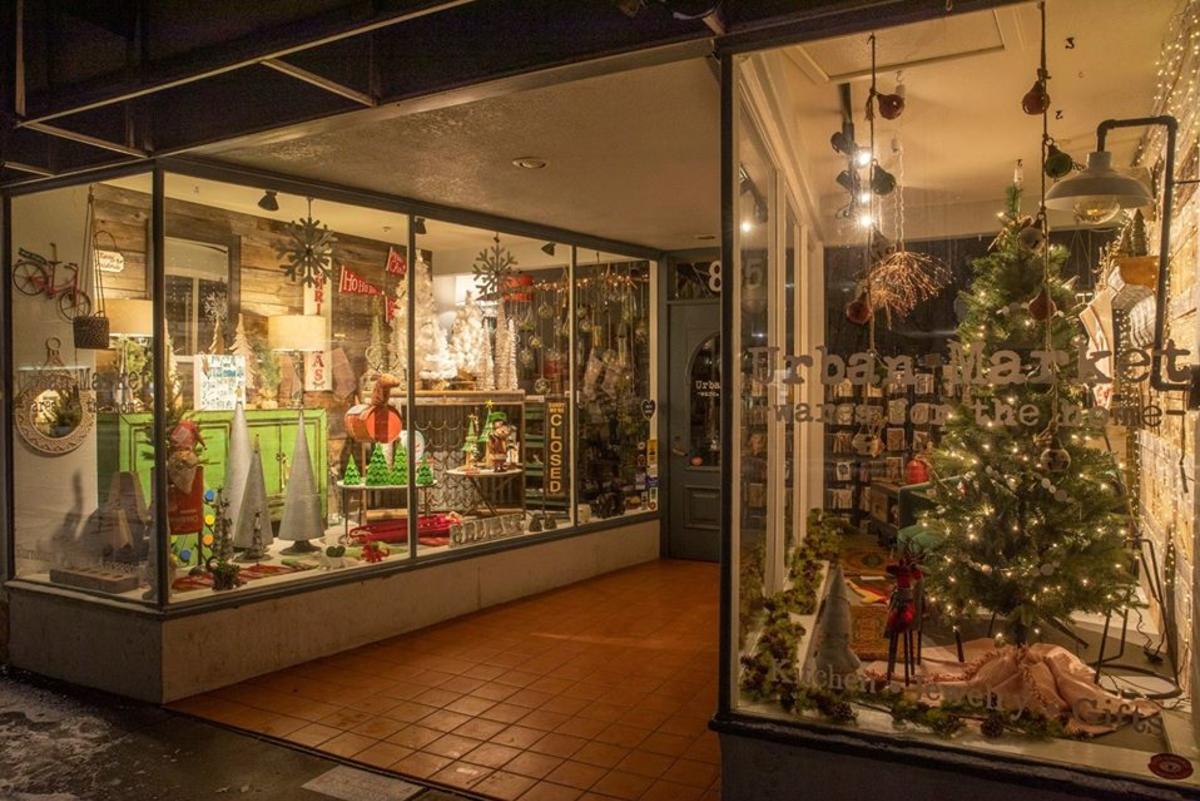 Anyone who has explored Durango knows that the city offers shopping throughout its jurisdiction. Depending on what you're looking for you could be visiting different parts of the city. 
Here's a quick breakdown of the noteworthy neighborhoods of Durango from a shopper's perspective:
Historic Downtown Durango
No surprises here: the most common area for shopping during the Holidays is in downtown Durango. At over a mile at length, downtown Durango offers a variety of different shops including clothing stores, outdoor gear, antiques, art galleries, jewelers, chic boutiques, travel shops, and everything in-between. 
When checking off gifts on your Holiday shopping list you're likely going to be spending a lot of time in downtown Durango.
North Main District
As you travel north on Highway 550 from downtown Durango, you'll enter the North Main district. This corridor stretches to the edge of town sandwiched between stores, hotels, and the Animas River Valley. Here you'll find more specialty stores for your Holiday shopping list including outdoor gear shops, outfitters, restaurants, and salons. 
While North Main is less conducive to walking store-to-store, driving or taking the Durango Trolley is done with ease in this main corridor of Durango.
Bodo
Just south of downtown Durango lies the commercial area known as the "Bodo" neighborhood. While you're not likely to visit for boutique gifts, Bodo is still a popular area around Durango for Holiday shopping. 
Here you'll find a lot of businesses that will assist with DIY gifts. With commercial businesses offering powder coating, fabricating, tool rentals, gardening supplies, and general building materials, this is where locals go for supplies and advice with their DIY Holiday gifts.
In addition, you'll also find both FedEx and UPS shipping centers when you're ready to mail your gifts to Grandma or Uncle Ned.
Durango Mall
Located a few miles south of downtown Durango, the Durango Mall is home to Durango's big-box retailers. For traditional in-person shopping this Black Friday, you're likely going to be visiting the mall for your deals. That being said, the Durango Mall has two discount retailers: Ross Dress for Less and T.J. Maxx if you're on a budget this Holiday season. 
South Durango
Driving further south on Highway 550 you'll arrive at the southern end of Durango. South Durango features a mix of locally-owned businesses as well as big-box stores. Similar to what you'll find in the "Bodo" neighborhood, garden suppliers, furniture stores, and material suppliers are found here.
Highway 160 East and Bayfield
Continuing south while following the curve, Highway 550 turns into Highway 160. As the highway turns east, you'll enter into the eastern-portion of Durango. The Highway 160 corridor includes the Three Springs neighborhood, the stores physically along the highway, and the town of Bayfield.
Along the highway and in the town of Bayfield, you'll find a variety of locally-owned businesses including flooring providers, furniture stores, antique stores, thrift stores, hardware stores, and a few boutique retailers.
Stores for Specific Holiday Gifts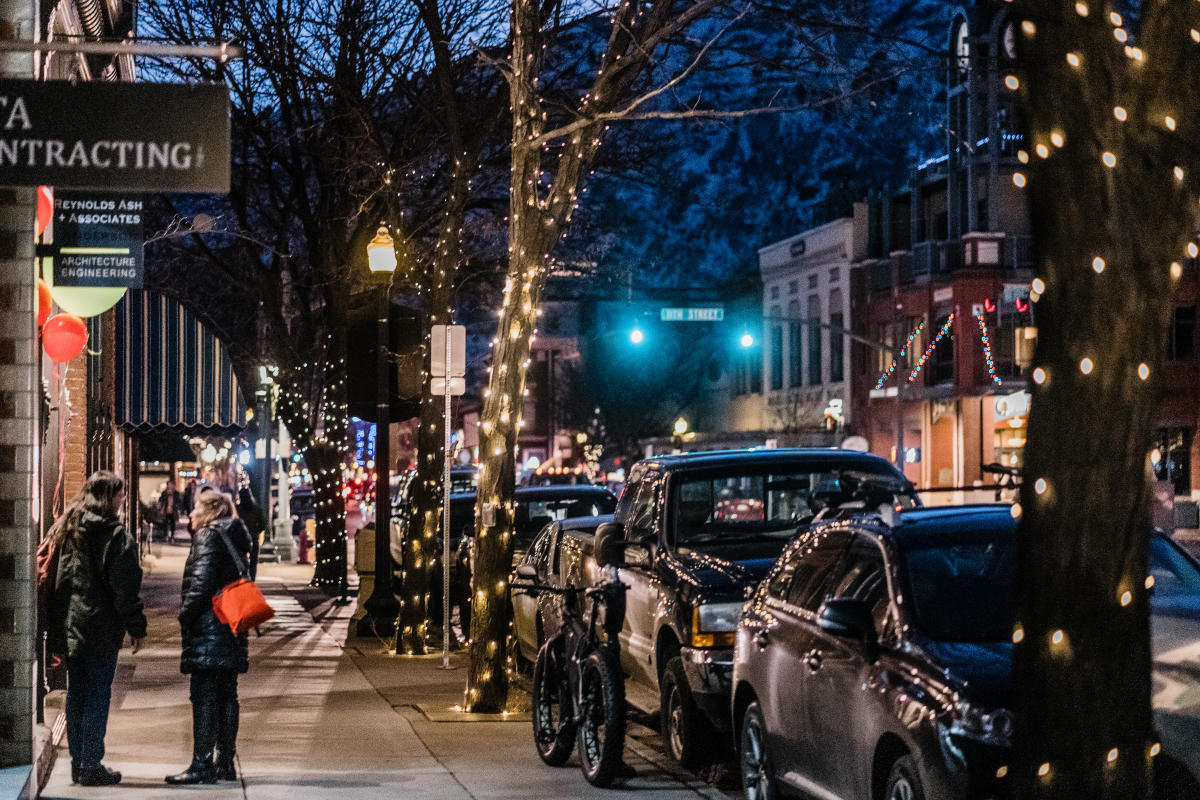 It can be daunting looking at your list trying to figure out where to shop! There are so many places around Durango to shop- where do you start? Luckily, we're here to help!
Through the following linked pages, we've organized the specific stores and retailers to visit this Holiday season by store type:
Want to see all of the stores in Durango? View our shopping directory below.
Holiday Shopping Tips in Durango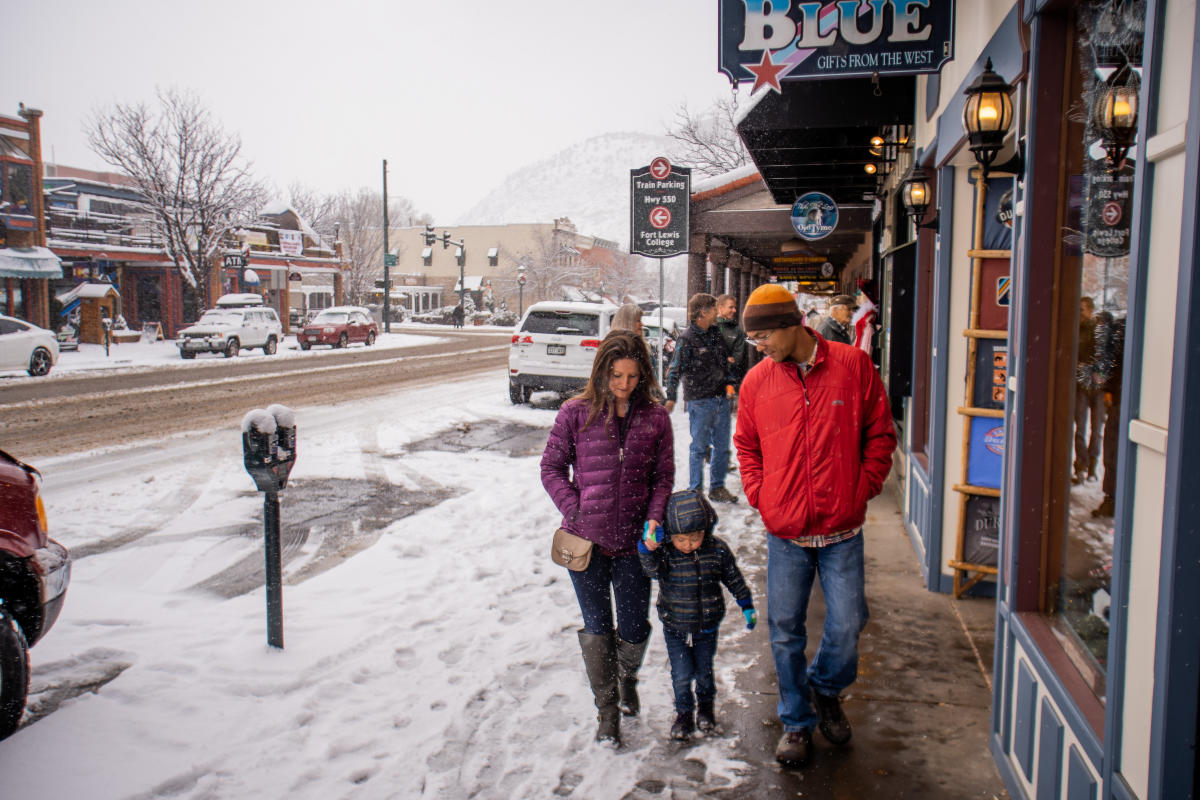 Let's be honest- Holiday shopping is stressful for a lot of people. Especially with COVID-19 in the mix, there's a lot of anxiety and worry about trying to shop as quickly and safely as possible.
When you're shopping around Durango this season, consider using the following tips and tricks to make your experience a little more enjoyable:
Plan Ahead
This is pretty straightforward- planning ahead is one of the most important things you can do before getting in the car. Before you grab your keys and coat, create a list with:
People you're giving gifts to

What you're getting for each person

What stores you're going to for specific gifts/people

Other necessities or materials you'll need (i.e, cards, wrapping paper, or boxes)

A tentative order of which stores to visit
If that sounds like too much to handle, we've created a free Holiday shopping planning guide!
Order Online
Ordering your gifts online is a great way to save time when shopping this season. Fortunately, many of Durango's local businesses have eCommerce stores and offer both shipping and curbside pickup services. 
After developing your shopping planning list, we recommend visiting the stores' websites to learn about their online shopping, shipping, and curbside pickup services.
Other Online Shopping Opportunities
The Durango Business Improvement District will also be running an online store with over 100 local businesses during the Holiday season. Learn more through this link.
Local First is also hosting a discount day once a week for four weeks during the Holiday season. These "Noel Nights" feature online discounts and deals of local businesses throughout Durango. Learn more through this link.
View our shopping directory.
Create a Budget and Stick to It 
It's easy to go crazy with Holiday shopping, especially if you don't have a budget!
While shopping, how many times have you said, "Oh my God! My sister is going to love these [ widgets or chachkies]. I HAVE to get these for her!"
If those widgets or chachkies aren't on your budget and you buy them, your cash is going to dry up quickly.
We recommend creating a budget that is broken down by person/gift. Include the budgeted amount, per person, on your shopping planning list. 
This ensures you'll stick with your budget and not break the bank this season.
Look for Coupons Online
When shopping online with local Durango businesses, keep an eye out for discounts and coupons. Lots of online stores throughout Durango post their discounts, coupons, and deals directly on their websites or Facebook pages.
Also, check online deal providers like Groupon or RetailMeNot to find any additional coupons or discounts.
Ask About Price Matching
In the world of online giants like Amazon, eBay, and Etsy, lots of local retailers are finding ways to compete. One of these ways is through price matching.
While not all retailers offer price matching, it's worth asking! We recommend being careful and polite when asking local retailers if they can price match.
Tip for Price Matching
If you find something in a local store that is cheaper somewhere else, don't ask about price matching if the difference is more than 10% between the two.
If it is greater than 10%, consider buying it locally anyway.
Remember that by buying local, you're supporting a local Durango family. That's dance lessons for their daughter; school supplies for their son; and a roof over their heads.
Group Your Shopping Trips Together
As you plan your shopping itinerary around Durango, it's best to group your trips together. There's no better way to waste time and gas money than making multiple unnecessary trips.
This includes trips to USPS, FedEx, and UPS to mail gifts!
Remember, the average cost per mile to drive a mid-sized sedan is $0.61.
If you drive an extra 100 miles during the Holiday season by not combining trips, that's a waste of $61.00!
Consider Buying Experiences Instead of Items
It shouldn't come as a shock that Americans are starting to prefer experiences instead of material items. As you're picking out gifts, consider buying experiences instead of physical items.
Here are some examples:
Tickets to the Durango and Silverton Narrow Gauge Railroad 

Annual National Park pass

Lift ticket and rentals at Purgatory Resort

Jeep tour

Horseback riding lessons
When you buy an experience for someone, you're buying memories that will last longer than most material items or gifts.
It's also worth contacting a local travel consultant, guide, or travel agent to see what vacation packages are available in Durango.
Participate in Durango's Holiday Rewards Program
Running from Thanksgiving week through December 31st, a Durango partnership has launched a rewards program to give back to people who shop locally. 
Hosted by Durango Business Improvement District and the Durango Chamber of Commerce, the Holiday Rewards Program gives out gift cards after shopping at local restaurants, stores, lodgers, and outfitters.
Here's a breakdown of the rewards:
Spend $50 - get $5 back

Spend $100 - get $25 back

Spend $300 - get $100 back
By shopping local this Holiday season, it can really pay off- literally!
Learn more about the program, the rules, and how to get your gift card below.
Conclusion
As your Holiday shopping kicks into high gear, consider shopping at the hundreds of locally owned and operated stores around the Durango area. These stores have everything you need for everyone on your list and you'll be helping out local Durango families in the process. 
Hopefully, our guide has inspired you to rethink your Holiday shopping game this season and include more "Durango" on your list.
Get your free Holiday shopping guide!