There are many individuals who work behind the scenes of Durango to make your trip great. Most, but not all, have opposable thumbs.
In Durango, we do everything with our animals. We eat, play, sleep and even work with our furry friends by our side. We owe a lot to our professional door greeters, four-legged store managers, and floppy-eared tour guides.
Dogs play a big part in our community, not just as companions, but as Employees of the Month all up and down Main Avenue and beyond. When you're homesick for your own fur babies, stop in and visit a shop dog, where every day is Bring your Dog to Work Day.
Durango Dog Ranch
For a healthy, hearty dose of canine loving, the best place to start is the Durango Dog Ranch, where 35 professional sled dogs make their home. With or without snow, these dogs love to run and they're ready any time of the year to pull visitors on the adventure of a lifetime. Winter sled rides are replaced with summer scooter and buggie rides, so if you're down for an indescribable, bucket list experience you'll find nowhere else, grab a sled dog and hold on tight at the Durango Dog Ranch.
McFuzz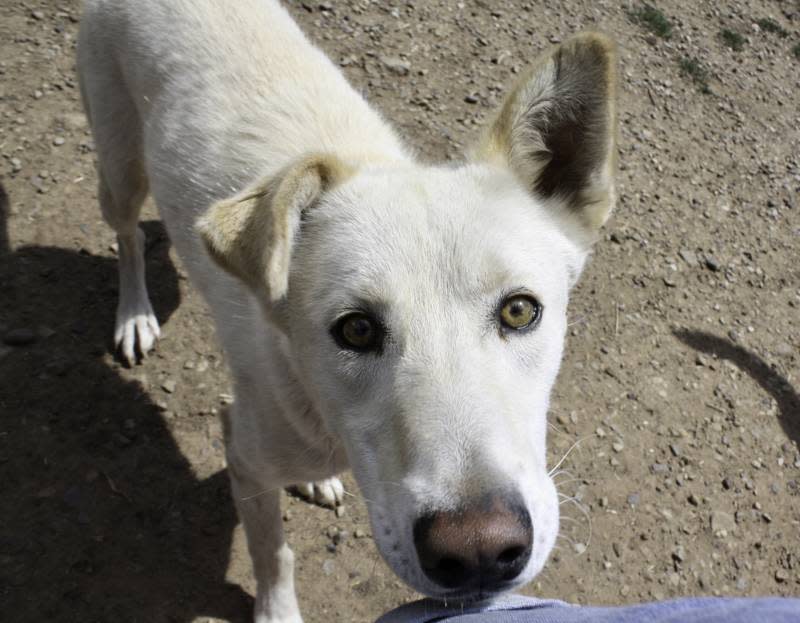 What McFuzz lacks in professional sled dog skills, he makes up for with roaring enthusiasm and a serious love for the game. McFuzz may be more ambitious about face licking than his sledding career, but don't underestimate him. He's a speedy blur, with a secret talent for using your hip as a springboard for somersaults.
Tundra
Tundra just wants to be as physically close to you as possible, even if that means plopping her muscled sled dog self into a ball on your lap. Cradled like a baby or scratched behind the ears, Tundra is completely flexible about the amount of attention you give her, as long as it's all of it.
Boudreaux
Bouncing is what Tiggers (And Boudreauxs) do best. A rocket both on and off the sled, Boudreaux is the perfect combination of crazy, excited, and always happy, Like any professional, he wants to look you straight in the eye, and he'll do so by either repeated jumping up and down or by climbing on the closest thing around.
Trixie
Trixie is proof that you don't need to be a sled dog to run the show. More of a companion than a musher, Trixie enjoys showing off to the other dogs just how far off leash she is able to go. A true lady and hostess of the Durango Dog Ranch, Trixie may just be too good for the sled dog scene, but she'll entertain her guests nonetheless.
Belle
Belle's wolfish look extends to her personality. She's wild, with a timid nature and an old soul. Belle knows who her people are and knows she has a job to do, meaning that if she makes time to greet you, you should be incredibly honored.
Darrell; Duranglers Flies and Supplies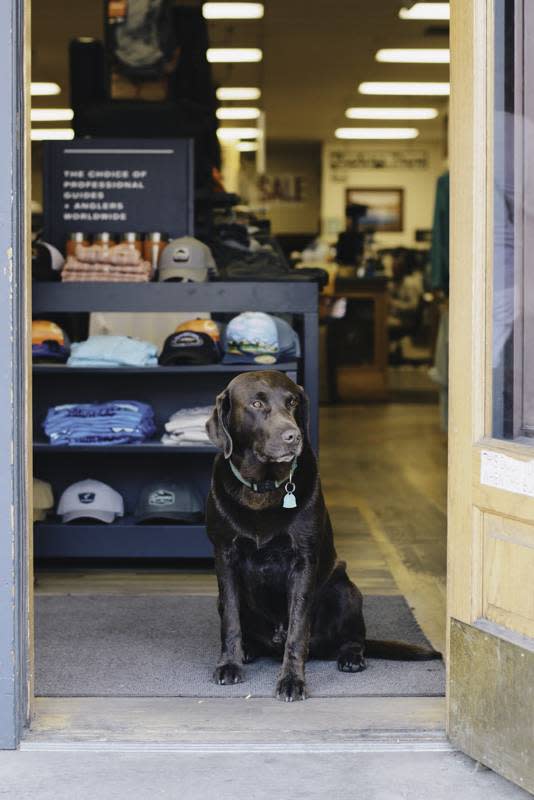 Darrell is a fisherman's dog through and through. The best door greeter on Main Avenue enjoys a simple way of life, helping his humans run the shop during the day and catching big fish in the early mornings and evenings. Don't be fooled by his laidback nature, Darrell loves meeting fellow four-legged friends and his Labrador tail is one long muscled whip when he gets going. One look in the Duranglers' window and a trip inside is irresistible.
Tyson; Durango Outdoor Exchange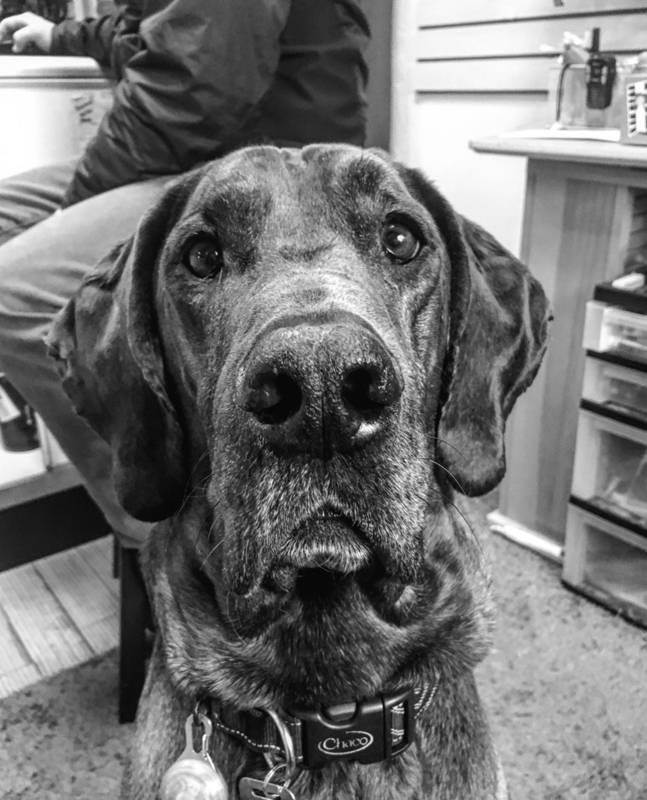 Tyson grew up as a rock climber's dog in the great state of Alabama, and he's one of the few transplants who run the show downtown. This gentle giant has been a mainstay at the Outdoor Exchange for nearly four years, serving as a babysitter in the shop and a gear courier on the trail. He's completely fine entertaining the kiddos while you browse but steady yourself before giving Tyson attention-- he's going to give you a good, hard lean.
Tilli; Pine Needle Mountaineering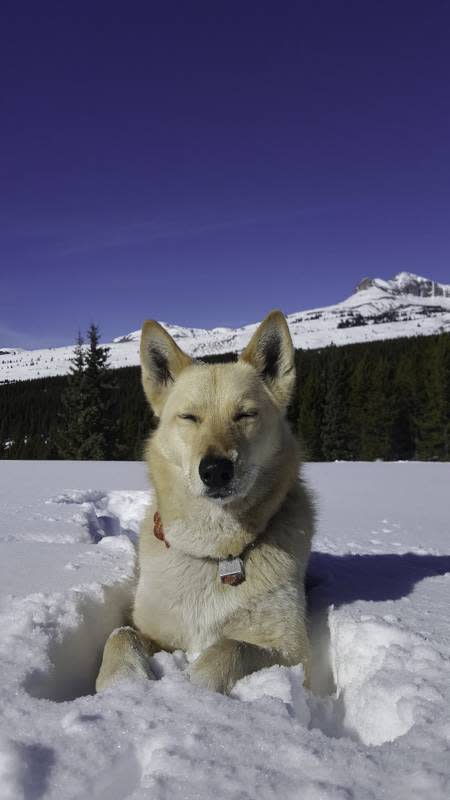 Tilli would prefer to be on the trail than in the shop, but she knows when there is work to be done and she'll do everything in her power to make it a great time. Known as the "woo-woo" dog, Tilli's howl is unmistakable. She loves to announce the entrance of new friends to the shop and it's a job she takes seriously. Still, it's obvious that Tilli is always daydreaming about playing in the river, running the local trails or lounging at the local crag.
Bean; Second Story Books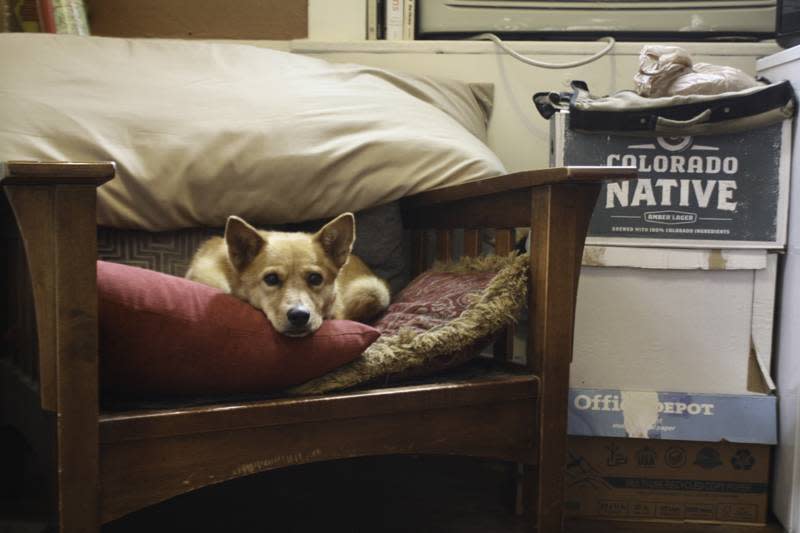 Tucked into the back of Second Story Books on her homemade throne, Bean is the stoic, old soul of Main Avenue. She's the indomitable Employee of the Month every month, and she can smell a dog person as soon as they walk in her room. You'll notice Bean's presence right away, and even if she doesn't move to greet you, she'll follow your every move with her eyes. A "Hello" from Bean is one of the greatest honors, so enjoy her company as you stroll through the endless maze of books.
Stuart; Tippy Canoe
The curmudgeon of Main Avenue, Stuart probably doesn't realize that he's actually a dog. Our old guy spends most of his work days snoozing in his bed behind the counter at Tippy Canoe, but have a good conversation in the shop, and he'll have to come check out what all the fuss is about. Stuart crawls up on the register counter to make sure he's not missing out on anything important, and at these times, a good petting is permitted.
Max, Four Leaves Winery
Maximus Decimus Meridius, better known as Max, is the spunky resident chihuahua at Four Leaves Winery on Main Avenue. At 15 years old, he enjoys visiting with people and sitting on their lap while they enjoy a glass of wine. He provides comfort for tourists who are traveling and left their pups at home and a friendly face for locals who come in. He keeps in touch with his friends from across the country through his Instagram account and sees his local friends often.
Quite the entrepreneur and community member, Max sells his own lemonade wine and donates the proceeds to the local humane society. He prefers to live by the three virtues, "Fill what's empty. Empty what's full. Scratch where it itches."
Pet Haus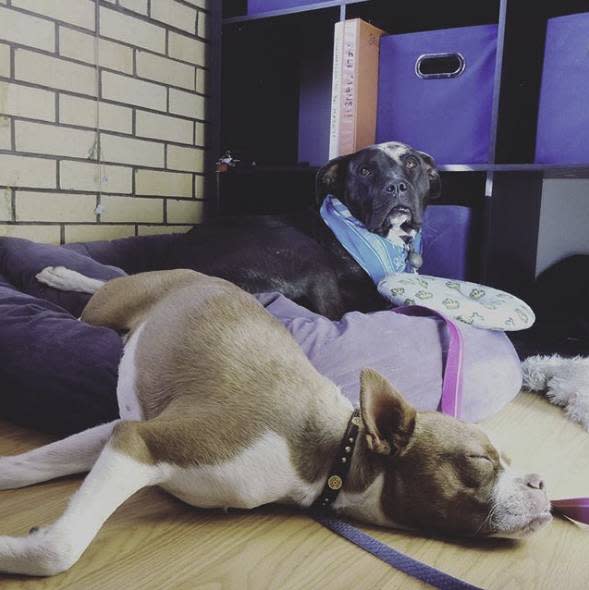 "Everything for your pet under one woof!" Durango's premiere local pet shop is not just for animals. It's overrun by furry creatures of all kinds. Looking for treats, tools, leashes, beds or chew toys? Ask the opinion of the five dog, two cat crew for the best recommendations. You can follow the antics of all the Pet Haus animals on their instagram.
Sally and Sparky
Sally's big smile is heart melting, as are the face kisses that always follow. She may seem small, but her tail wagging is known to become a full body wiggle, making her the bull of this china shop. If she's not visiting with you, Sally is probably spooning her best friend Sparky, a one-year old pup who is completely fine being carried around the shop like a big baby. When you look as cute as these two, sometimes you can overlook the sleeping on the job.
Stanley and Murray
It may not be fair to hire someone based on their looks, but Stanley and Murray are probably the most handsome pair of store greeters Durango has ever seen. These seniors have been around the block a few times and they know home is in the shop. They're both incredibly laid back and have been there, done that. But don't be fooled, Murray the Aussie knows exactly where the treat jar is and he's going to ask for your opposable thumbs to get there.
Little
Small but mighty, Little is the tiniest dog in the shop, if not in all of Durango. At 2.5 pounds, this tiny lady spends her time snuggled up in a blanket on the counter, where she can keep an eye on everyone else. An absolute cuddle bug, you can't help but fall in love with her bug eyes, tiny feet, giant ears, and full personality.
Sonny and Edmond
And if you ever hear a yowl from the aisles of Pet Haus, you may soon discover the kind of crowd this "Catnip Dispensary" really attracts. Durango's two shop cats actually live at the shop fulltime, managing things in the after hours and hogging the best sunning spot. You're probably more likely to see Sonny than his aloof counterpart, but don't be surprised. If there's breakfast involved, there's no telling who's going to trot out of that back room.