When you've maxed out your muscles and can ski no more, it's time to kick back and enjoy a ski day off. Explore beyond the slopes where you'll find adventure and new experiences around every corner. Your body will thank you for it and you'll gain lifelong memories in return.
Take a tip from the locals - The recipe for a perfect rest day includes a quiet trail, a hot cocktail, delicious meals, and great conversation, anchored by unforgettable experiences. Embrace the Mountain Life and be rested and refreshed to ride again tomorrow.
Here are 5 things to do in Durango this Winter on your day off from skiing or snowboarding:
#1 Enjoy a Hot Cocktail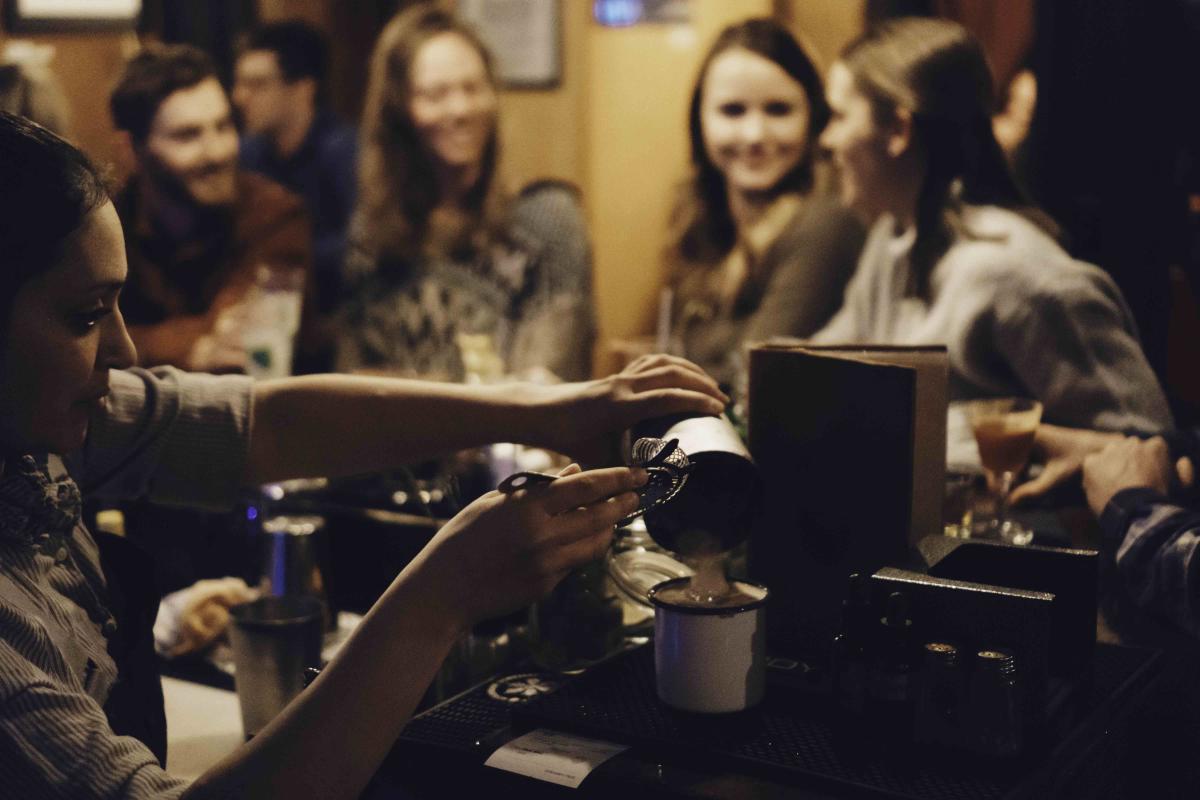 There's something so contenting about sipping a hot beverage on a cold day, watching the snowfall. Add some body-warming spirits to the equation and you have a recipe straight out of Vacation 101. With Durango home to more than a few award-winning mixologists, our favorite cocktail destinations are a must-visit.
The Bookcase and Barber is the southwest's famed speakeasy, where you'll find delicious cocktails in an intimate setting, only if you know the password. A few blocks away, El Moro Tavern boasts Durango's finest and most original drinks, with a seasonal menu designed for winter warmth. The Office Spiritorium, with its unrivaled happy hour, puts the 'craft' in handcrafted cocktails. Offering locally distilled spirits and top-shelf cocktails, it's an especially cozy place to curl up for a hot toddy. If the sun is shining, take your party to the local 11th Street Station for food truck grub and eclectic cocktails.
#2 Explore a Quiet Trail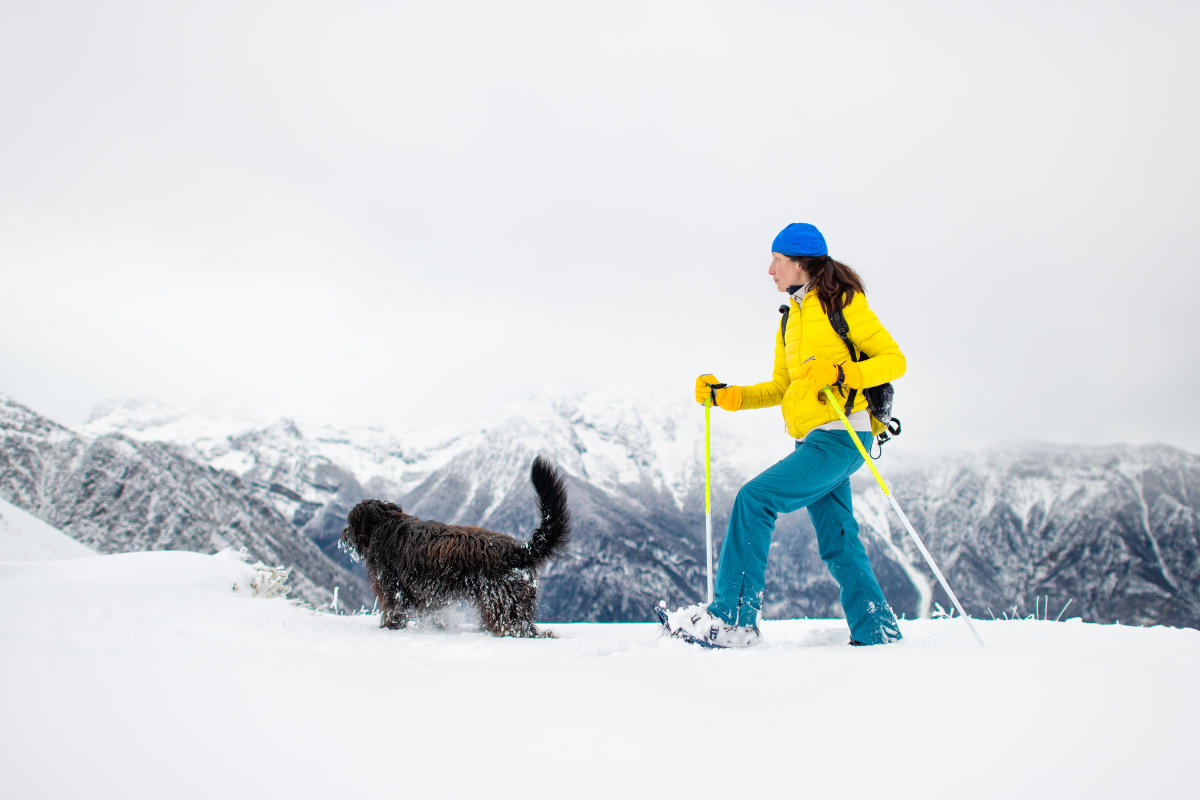 Unlike the ski lifts, the trails around Durango won't close at 4 PM. Rather, the setting sun will provide a beautiful backdrop to an untouched landscape. Slow down your daily pace when you cross-country ski or snowshoe the trails. Follow the Colorado Trail up to Gudy's Rest for a beautiful panorama of the National Forest, wind through the Animas Mountain Trail for a birds-eye view of the town, or escape the bustle by following the neighboring creek of the Vallecito Reservoir.
#3 Cozy Dinner with Great Conversation
An intimate, cozy dinner with loved ones is the icing on top of a perfect rest day. Certain restaurants in town have this ambiance perfected to a science, so they make for great dining destinations.
Splurge on a steak dinner at the Ore House, or a local culinary experience at Ken & Sue's or Eolus. If you prefer to opt for something more casual, join the locals at Pop Sushi or Carver Brewing Co.
One of Durango's newest local restaurants, Down the Rabbit Hole, serves as more than just an eatery. This gathering space is serving up board game nights, poker tournaments, and a wide range of cocktails and food to pair. Try a Spiced Rum Carrot Cake cocktail or hot apple pie mixer with a charcuterie board and shepherd's pie.
#4 Experience Something New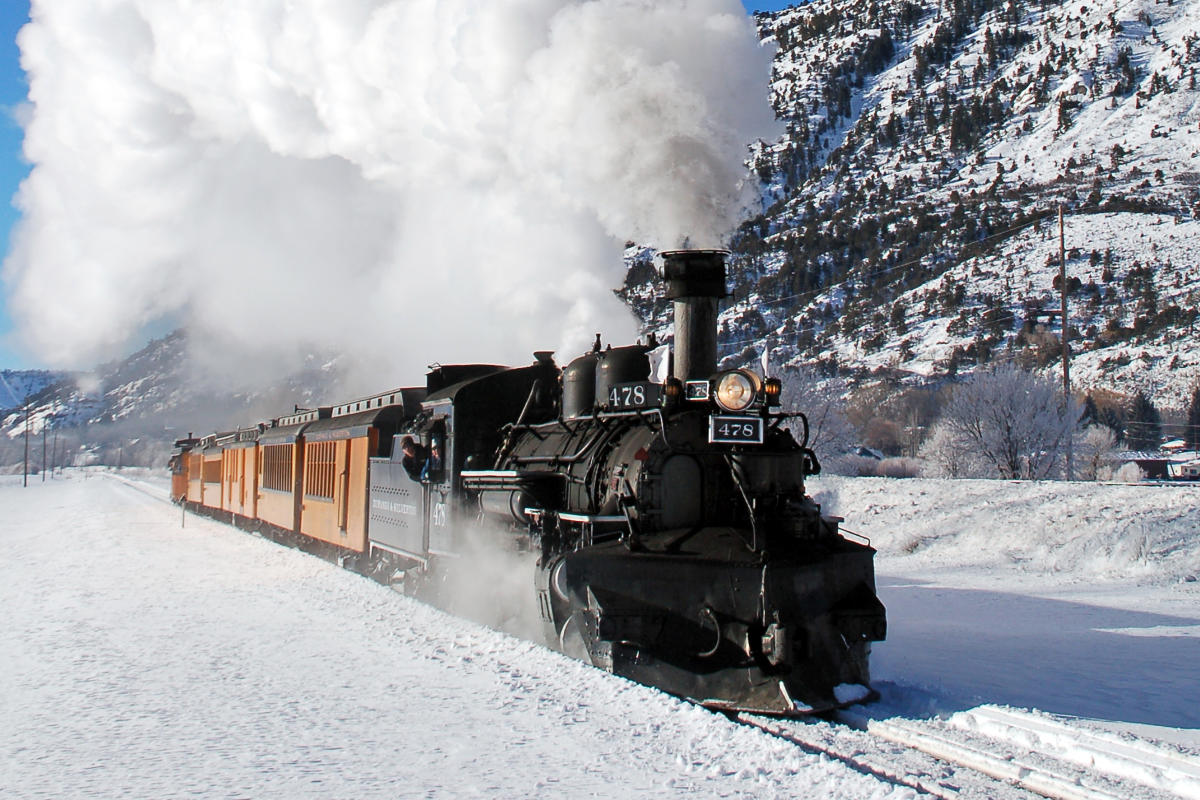 It would take a lifetime to enjoy all of the unique experiences exclusive to Durango. Whether it's riding a historic train, climbing a frozen waterfall, or taking a scenic helicopter ride into the clouds, Durango provides every reason to escape your comfort zone.
On the less extreme side of the spectrum, some of our fondest memories enjoy the simplest of adventures.
Snowshoe by moonlight, dive in the craft beer scene, wiggle to live music at the local saloon, or stretch it all out at a hot yoga class. You can kick back in the Hermosa Valley to watch the train and elk pass, take a tour of Mesa Verde National Park, and even visit the neighboring wolf refuge.
#5 Stay Slopeside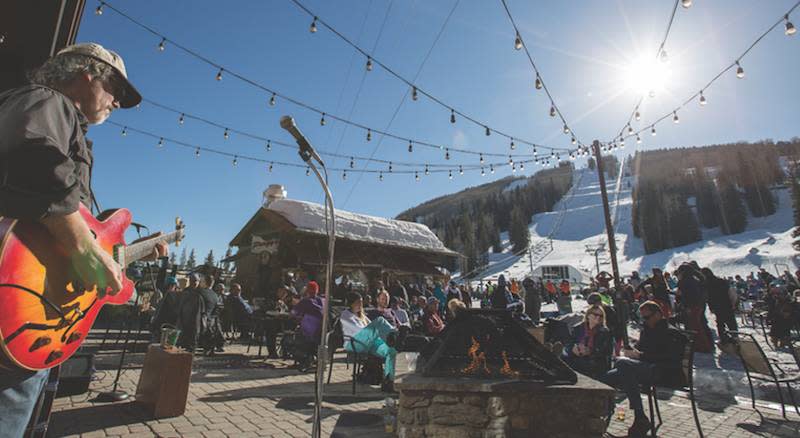 With a jam-packed events calendar, plenty of restaurants and cocktail bars, an onsite spa, shopping strip, and brand new waffle cabin, we understand if you want to keep close to the mountain on your rest day.
Experience all of Purgatory Resort by spending your apres off-day dog sledding, snowshoeing, snowmobiling, riding the Inferno Mountain Coaster, or cruising across the street for a day of nordic ski. There's more to the mountain than skiing, so kick back and enjoy the buzz of a busy ski resort. Tomorrow, you'll be rested and ready to do it all again!
Conclusion
There are so many ways to explore Durango on your day off from skiing and snowboarding! You'll never get bored if you do it right.
Hopefully, our list has provided you with some ideas of what to see and do when you're not craving the slopes beneath your feet during your Winter visit to Durango.
For even more ideas on how to celebrate a winter beyond the ski lifts, including where to soak in the hot springs or enjoy the spa, check here.