One of the greatest aspects of Durango is its secluded nature. Nestled among the San Juan Mountains, Durango is a mountain paradise that allows you to escape fast-paced city life and reach a more relaxed and refreshing state-of-mind.
A common misconception is that because Durango is such a hidden gem, it's hard to get here. Yet that couldn't be further from the truth. The Durango-La Plata County Airport (DRO) serves the entire Four Corners Region, and makes it easy and quick to get to your adventure basecamp with multiple direct flights a day from Denver, Dallas, Phoenix, and (seasonally) Los Angeles.
Ask any local for their biggest piece of Durango travel advice, and almost everyone will agree: "Fly directly to Durango, don't drive in from a larger city!" Below, we break down the eight reasons why.
1. Flying direct gives you more time to explore and play.
DRO is only 20 minutes from historic downtown Durango. So when your plane lands, you're only minutes away from adventure. Albuquerque International Sunport is nearly four hours from Durango, and Denver International Airport is seven hours away. In the time you'll save flying directly into Durango rather than Albuquerque, you could take a mountain bike ride on Hogsback Trail, then enjoy a cold craft beer at Animas Brewing Company; raft or kayak the Animas River then catch a show at the Animas City Theatre; or take a Ghost Walk of Durango, ending up at El Moro Tavern. With the time you'll save flying rather than driving from Denver and back, you'll have another full day to spend enjoying your favorite adventures. Don't waste any more of your precious vacation time traveling than you have to!
2. There's a direct flight to Durango to make any itinerary work.
DRO is served by United and American, with multiple direct flights a day. Daily, year-round direct flights are available from Denver, Phoenix, and Dallas, and during the summer there's also a weekly direct flight from Los Angeles. No matter where you're coming from, there's a connection to make your travel into Durango quick and easy. And you won't even have to worry about adding on lots of additional travel time; all of the direct flights into Durango are less than two hours.
3. Getting in and out of the airport is a breeze.
When was the last time you were able to walk into the airport and walk right through security without waiting in line? Have you ever walked directly from your plane, picked up your luggage at baggage claim, and been outside, all in less than 15 minutes? At DRO, you will. The airport has notoriously short security lines and friendly customer service agents. It's small enough that you can get from one end of the building to the other in less than a minute. It will be the most painless airport experience you've ever had, leaving you refreshed and ready for the adventures that lie ahead.
4. DRO is a highly reliable airport - chances are you'll arrive and depart on-time.
Some people don't like smaller airports because they think service is inconsistent. Not here at DRO, which had more on-time flights and fewer cancellations in 2017 than both Albuquerque and Denver. And, DRO had more on-time flights than the national average of all U.S. airports by its widest margin in 10 years, according to the FAA.
5. It still has all the modern-day conveniences of a larger airport.
Don't let all those small-town airport charms give you the impression that DRO isn't up to speed with larger airports. It features everything you could want and need in an airport, including free Wi-Fi, five on-site car rental agencies, two restaurants and bars, a gift shop, large parking lots, and one of the longest runways in the Four Corners Region.
6. Flying direct will save you money in the long run.
We know what you're thinking as you compare plane ticket prices - that cheaper flights into Albuquerque or Denver look more enticing on the surface level. But trust us, by the time it's all said and done, most people end up saving by flying direct to DRO. By the time you rent a car and pay for gas and meals along the way, you'll have racked up just as much. Plus, you'll have lost hours of your own precious time sitting in the car. And after all, isn't time the most valuable thing you have? DRO is also served by all of Durango's taxi and transportation options, which could save you money on a rental car, too.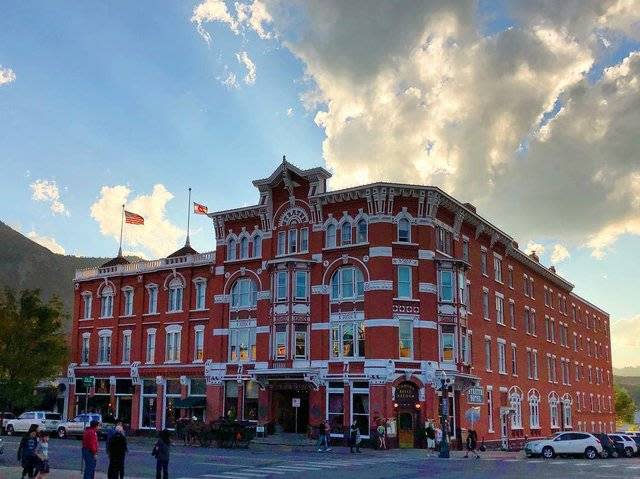 7. You'll meet true Durango locals and learn the inside scoop before you even land.
Because our locals know the best way in and out of Durango is to fly, chances are you'll make a few local friends on your flight in. Get their recommendations (such as where the locals eat or the best ways to enjoy Lake Nighthorse, Durango's newest lake) so you can hit the ground running as soon as you land. Don't wait until you're on descent to ask your seat-mates for their favorite spots; a Durango local could easily keep rattling off their recommendations long after you land!
8. You'll start (and end) your vacation with a view of Southwest Colorado that you won't get anywhere else.
There's always a moment on a flight into Durango where you'll catch sight of the winding Animas River, see the stunning peaks of the La Plata Mountains, view the unique high desert landscape, and feel a catch in your stomach. For visitors, it's the feeling of excitement at what awaits, and for locals it's the feeling of returning home to a place that can't be matched anywhere else. While you might not feel that feeling of returning home on your first flight in, we know you will the next time you come see us.
The locals will tell you … flying into Durango gives you more time to enjoy your vacation and live your life. More time, more life. Fly Durango.
This post was sponsored by the Durango-La Plata County Airport.