Bet you didn't think a ski town could be both fun and affordable? Durango, Colorado, is blessed to be both! 
With three established skiing areas around the Durango area, there's plenty of powder for everyone. Not to mention nearly 36,000 acres of backcountry access right off the main highway through town.
Additonally, Durango is one of Colorado's most affordable ski towns. With various lodging options and a relatively low cost of lodging and ski rentals, you can enjoy all that Durango offers without breaking the bank on your upcoming ski trip.
So if you're looking for a ski town with it all, add Durango to your list!
Purgatory Resort - Where Kids Ski Free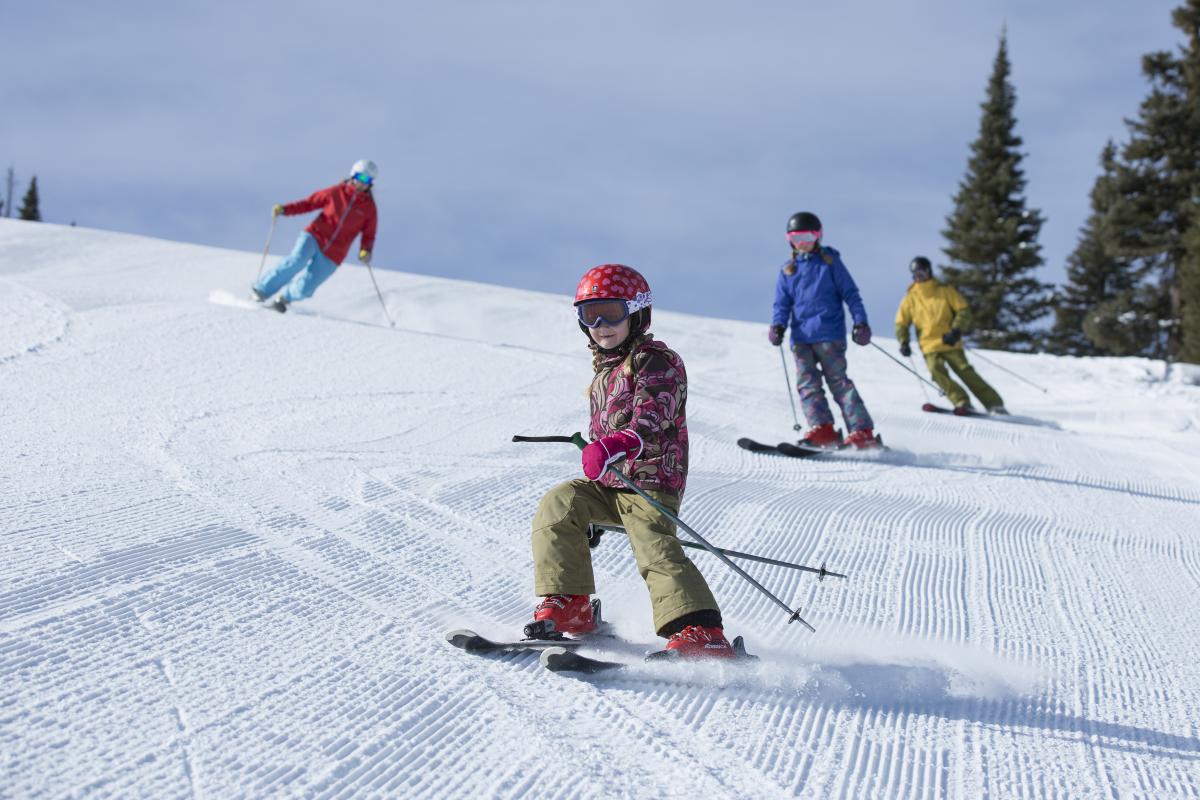 Purgatory Resort is a renowned family-friendly ski destination with over 1,600 acres of terrain to explore. Located north of Durango by 30 minutes, Purgatory Resort has 105 trails, 11 lifts, multiple terrains, and over 2,000 feet of vertical drop.
If you're traveling with kids, look no further than Purgatory. Kids 12 and under get a FREE pass that is good all season long. Whether you're visiting for the opening day, over winter break, or on a random spring skiing day, your little guys and gals will ski for free!
And with adult lift tickets starting at just $75/day, it's easy to see why Purgatory Resort is one of the most affordable ski destinations in Colorado.
There are also numerous affordable lodging options at Purgatory, so you can find a place that fits your group's budget and needs. From hotels and motels to vacation rentals and condos, there's something for everyone in Purgatory Resort.
Hesperus Ski Area and Chapman Hill - Durango's Little Day Ski Areas
Hesperus Ski Area is Durango's local ski area, and it's only a 15-minute drive from downtown. With 35 trails, three lifts, and over 500 acres of terrain, Hesperus Ski Area is perfect for a quick day or evening skiing.
Chapman Hill is located right outside the downtown district and is another great option for a quick ski sesh. With ten trails, one lift, and 100 acres of terrain, Chapman Hill is smaller than Hesperus but offers a great variety of skiing for all levels.
Hesperus Ski Area and Chapman Hill offer affordable day passes, making them perfect for those on a budget. And because of their proximity to downtown Durango, you'll save on gas and commute time to the slopes.
Affordable Lodging Throughout Durango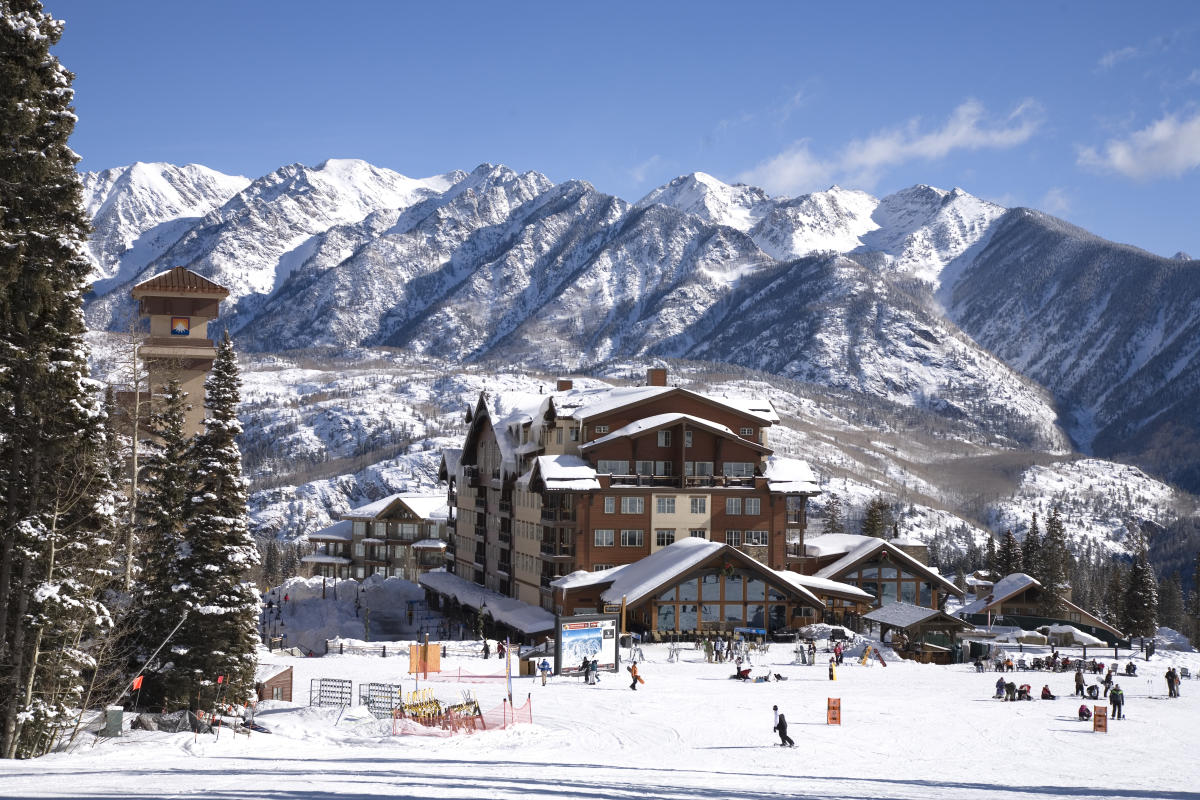 No more spending $400 a night for your ski lodge!
As mentioned before, Durango is home to various affordable lodging options. You can find hotels and motels around town starting at $125/night, and there are also numerous vacation rentals and condos available. With so many affordable lodging options, finding a place to stay that fits your budget while visiting Durango is easy.
Low prices don't mean compromised quality, though! You can still find lodging options with all the amenities you need for a comfortable and enjoyable stay.
We recommend the following spots for lodging around Durango:
So whether you're looking for a place to crash after a long day of skiing or a luxurious ski lodge to spend your entire trip, Durango has you covered.
Walkable Downtown, Shopping, and Restaurants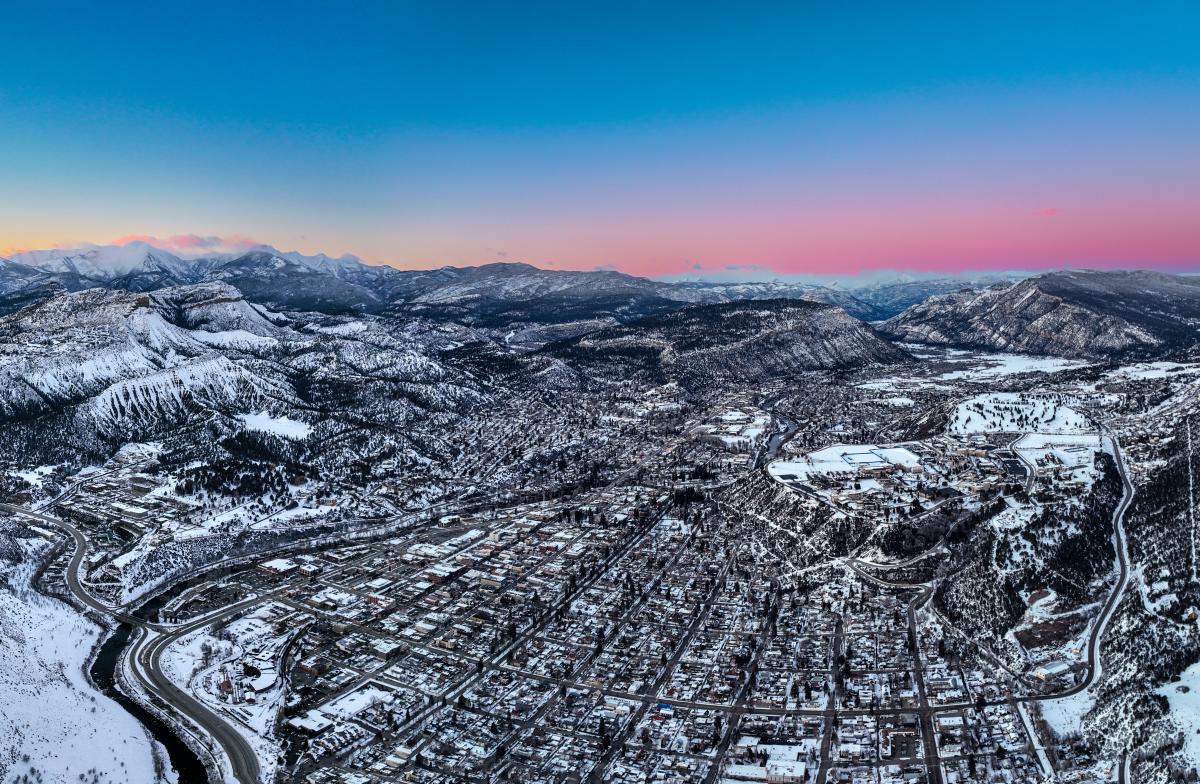 After a long day on the slopes, it's always nice to be able to walk around and explore the town you're visiting.
Gone are the days of driving for miles and miles to get a bite to eat, go shopping, check out art galleries, and get hot toddies- you can do all of that in a single area!
Durango's downtown is easily walkable and offers plenty of shops and restaurants to keep you busy. Downtown has everything from casual cafes and coffee shops to fine dining restaurants that have something for everyone in Durango.
A few of our favorite spots include:
If you're looking for souvenirs or gifts, numerous shops throughout downtown Durango offer Colorado-made products. Several art galleries, clothing stores, and outdoor gear shops can also be found.
Durango is the Place to Be This Season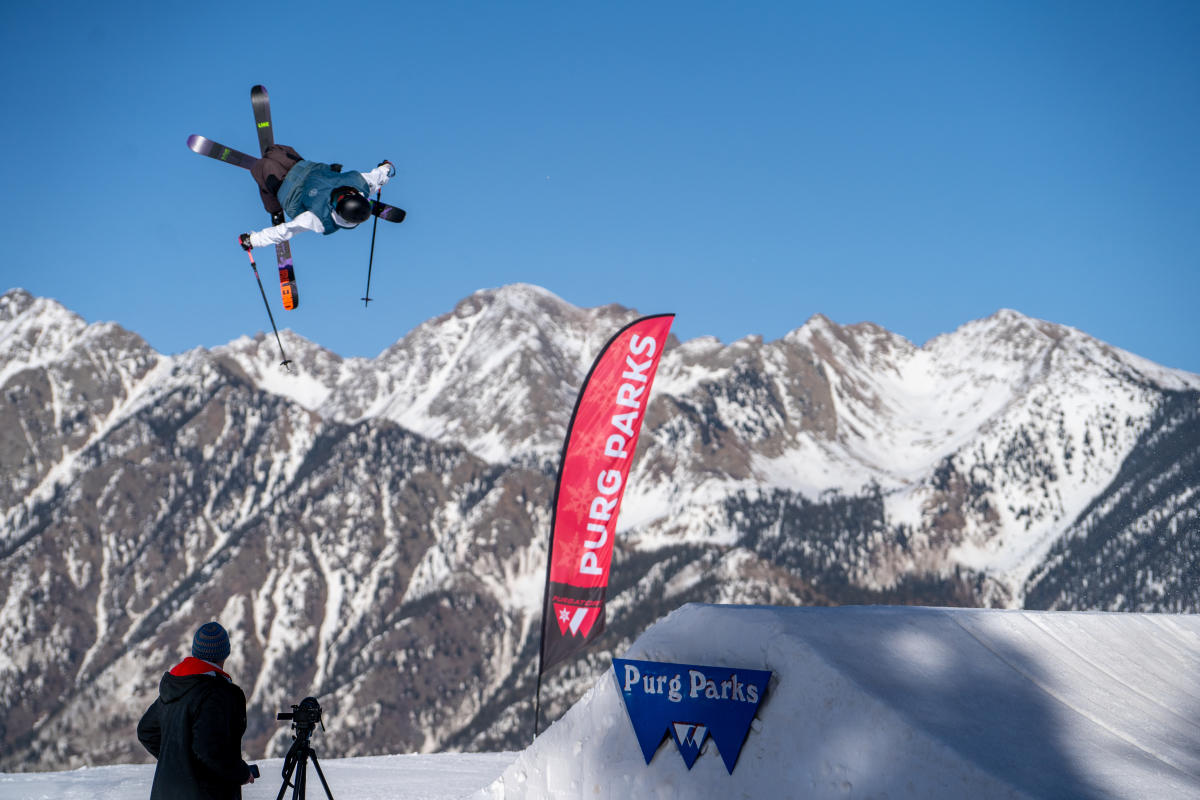 Whether you're looking for an affordable ski town, somewhere to enjoy the winter scenery, or just a fun place to visit, Durango is the perfect destination.
With its three convenient ski areas, affordable lodging options, and walkability, Durango is the place to be this winter season!
So what are you waiting for? Start planning your winter ski trip today!