Durango, Colorado's local mountain resort, Purgatory Resort, is located only 25 miles north of downtown, and this small but mighty resort features over 1,600 acres of skiable terrain. Tucked among the rugged San Juan Mountains it offers epic views of towering mountain peaks and the untamed San Juan National Forest. 
However, if skiing and snowboarding are not your styles and you prefer a more leisurely adventure, they have just the thing! Purgatory is now offering guided snowshoeing tours. Experience the beauty of the San Juans as a guide takes you and your group through stunning out-of-bound terrain and shares expert knowledge on the wildlife, geology, flora, and fauna of the area. 
Snowshoeing is a great way to "dip your toe" into Colorado mountain adventure, and it costs a lot less than a ski pass.
What Does a Tour Cost and Include?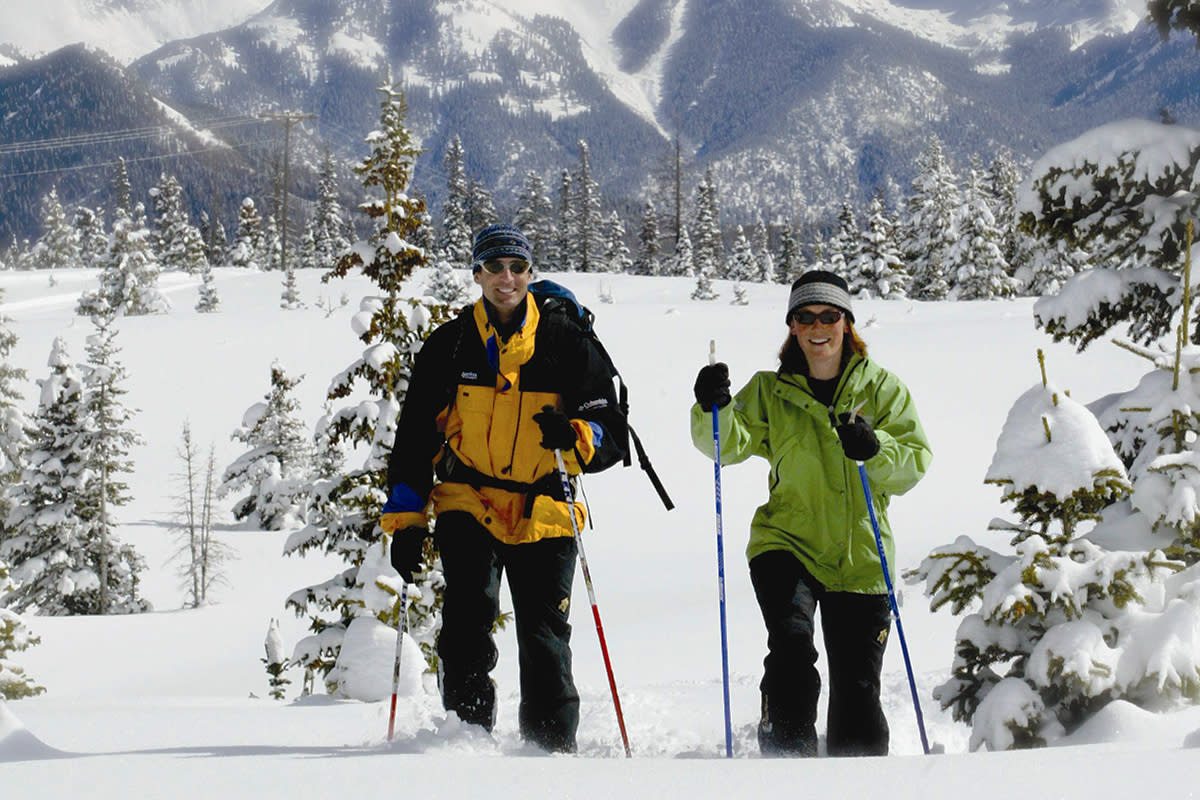 A guided snowshoeing tour with Purgatory Resort costs $45 per person, and the ticket includes equipment rental, a lift ride to the top and back down, a guide, and a hot coca voucher to use at the resort. 
The tour is an hour and a half long, perfect for those who are new to the sport. You will be given poles and snowshoes that fit your size, and with the help of an experienced guide, you will be guided safely through terrain that may look intimidating but is safe enough for beginners.
If you're looking for a unique way to experience Colorado and all its beauty, then a snowshoeing tour at Purgatory Resort is an adventure you don't want to miss.
What is the Timing and Schedule Like?
The guided tour takes about 2 to 2.5 hours. There are two start time options, 9 a.m. and 1 p.m. The snowshoe season began Dec. 20, 2022 and will run throughout the winter season (so, until the snow melts.)
What Are the Trails Like?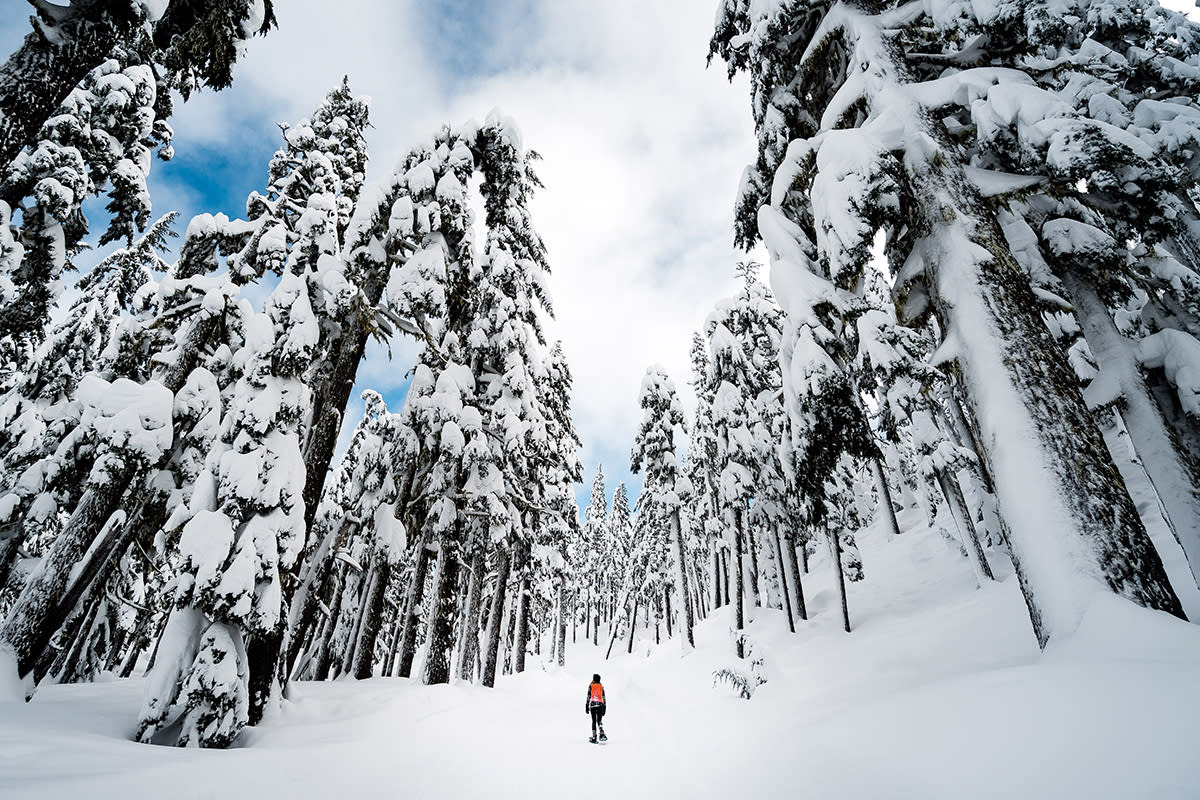 The trails at Purgatory Resort are relatively easy and perfect for the novice snowshoer. The terrain varies, from open meadows to lush pine forests and rolling hills.
Whether you're looking for an adventure or just a stroll through nature, Purgatory Resort's guided snowshoeing tours offer something for everyone.
What Will I Expect to See?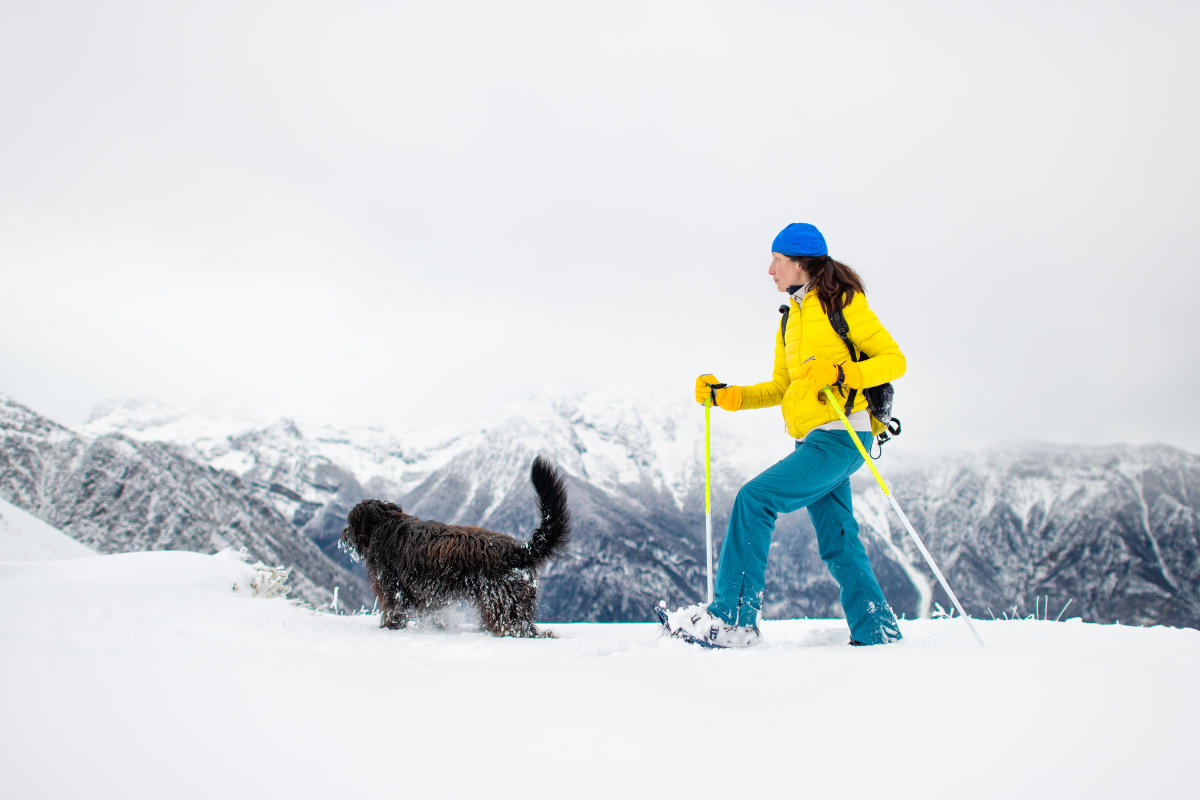 During your tour, you can expect to see some of Colorado's most breathtaking landscapes and fascinating geological formations, like frozen waterfalls. With a knowledgeable guide leading the way, you will learn about local history, geology, botany, and wildlife in this majestic mountain range. Additionally, you'll get to experience stunning views of the towering peaks of the West Needle Mountains that dominate the views in this area!
You may even encounter an array of wildlife, such as elk, deer, and big horn sheep!
So, suppose you're looking for an exciting mountain adventure without going through the physical exertion and risk of skiing or snowboarding, then a guided snowshoeing tour at Purgatory Resort in Durango. In that case, Colorado is the perfect activity for you! It is a truly unforgettable experience.
What do I Need to Bring?
Purgatory recommends bringing plenty of water, snacks, sunscreen, waterproof boots, warm layers of clothing, a beanie, and gloves.  You will also need to wear a face covering and bring personal items, such as sunglasses.
Are You Ready for a Snowshoeing Adventure?
So, if you're looking for a unique way to explore the beauty of nature with minimal effort and maximum reward, then snowshoeing at Purgatory Resort is perfect for you. Whether it's a stroll through the mountains or an adventure searching for wildlife, there is something for everyone on this exciting guided tour. So, join us and have the experience of a lifetime!
Are you ready to book your snowshoeing adventure? Visit Purgatory's website for more details and to purchase tickets. We look forward to welcoming you on this once-in-a-lifetime journey!
To learn more and to book your tour, visit: https://www.purgatory.ski/activities/snowshoe-tours/ or click the button below.