Here in Durango, Colorado, we're surrounded by stunning natural beauty, including several lakes and rivers providing ample outdoor recreation opportunities. Whether you're looking to fish, kayak, paddleboard, or simply enjoy the views, the lakes and rivers around Durango offer something for everyone. With crystal-clear waters, breathtaking mountain scenery, and abundant wildlife, these bodies of water are a must-see for nature lovers and outdoor enthusiasts alike. In this article, we'll explore some of the best places to experience the waterways around Durango and learn more about what makes each one special.
From picturesque mountain lakes to the Animas River, Durango is surrounded by beautiful bodies of water, perfect for fishing, kayaking, or simply relaxing on the shore. Here are ten of the best places to enjoy Durango's aquatic offerings.
#1 Animas River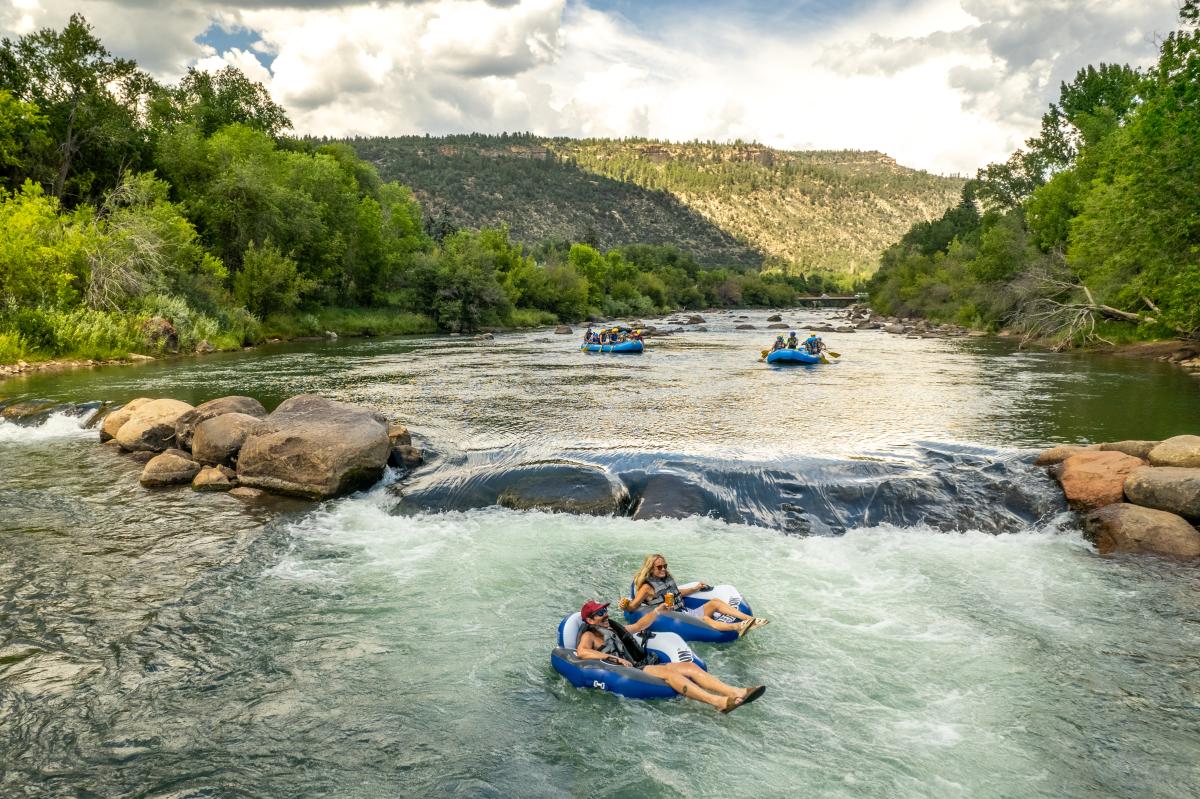 The Animas River flows through Durango and offers a range of recreational activities. Visitors can enjoy fishing for brown and rainbow trout, kayaking, tubing, and rafting through the Class II to Class IV rapids. The river also has many access points, including parks and trails, allowing scenic walks or bike rides. The Animas River Trail, a paved path along the river, is a popular route for cyclists and walkers alike. In the summer, the river becomes a hub for swimming and picnicking, with many spots for families to gather and enjoy the sunshine.
#2 Vallecito Reservoir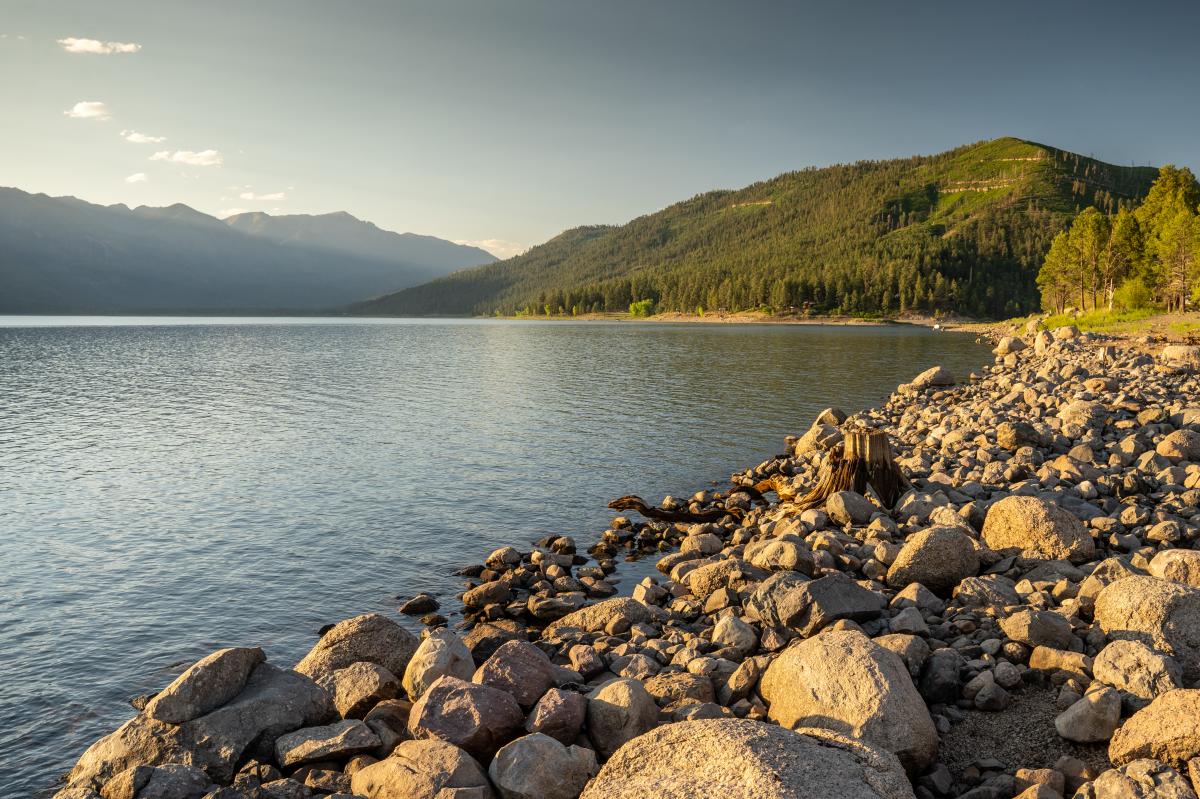 Vallecito Reservoir, located 22 miles northeast of Durango, is a popular destination for fishing and water-based activities. Covering over 2,700 acres, the reservoir has plenty of space for boating, water skiing, and swimming. The water is clear, and the scenery is breathtaking, making it an ideal location for outdoor recreation. Fishermen come to Vallecito Reservoir to catch various fish, including rainbow trout, brown trout, kokanee salmon, and smallmouth bass. With campgrounds and picnic areas around the reservoir, it's easy to enjoy the water and soak in the area's natural beauty.
#3 Lemon Reservoir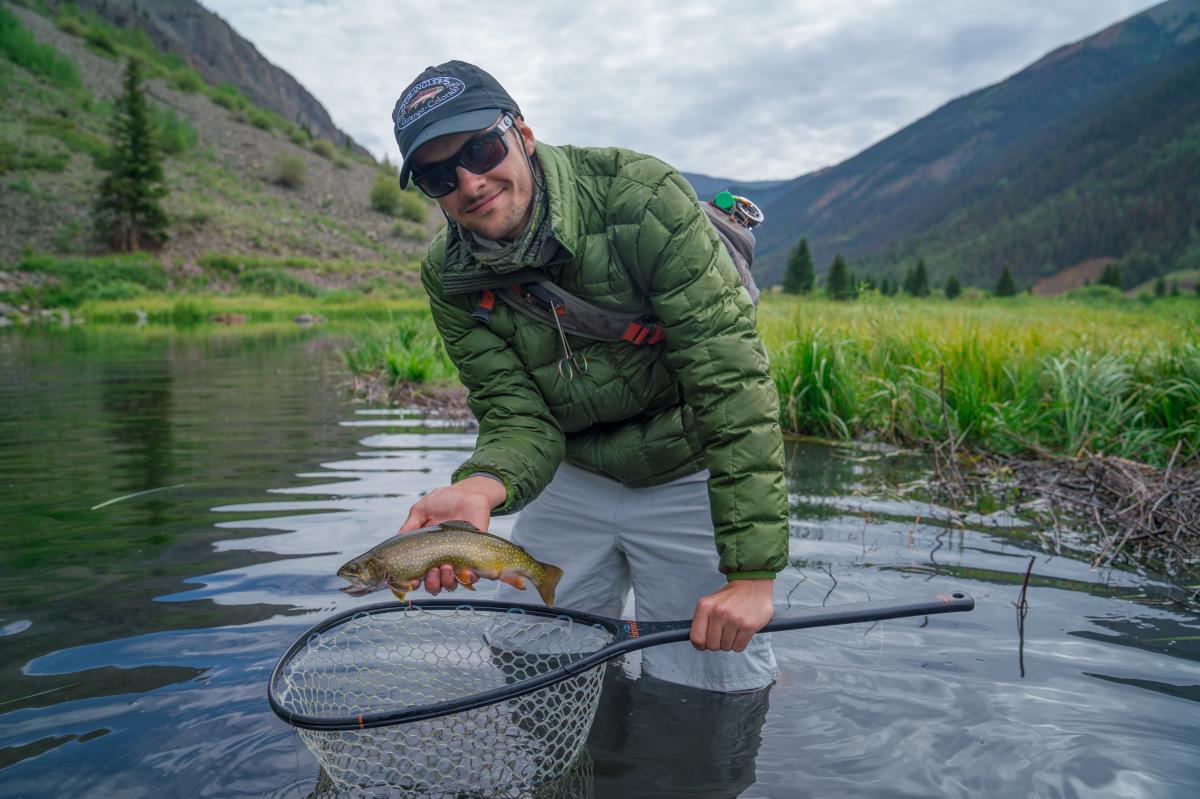 Built in 1963 for storing irrigation water, Lemon Reservoir is a beautiful mountain lake located approximately 18 miles northeast of Durango. It is a peaceful and secluded spot that offers fantastic fishing, boating, kayaking, and paddleboarding opportunities. The lake is stocked with kokanee salmon and various trout species, including rainbow, brown, and cutthroat. Visitors can also enjoy hiking and camping in the surrounding San Juan National Forest, where they can spot abundant wildlife and wildflowers. Lemon Reservoir is an excellent destination for those seeking a peaceful escape from nature while enjoying recreational activities on the water.
#4 Haviland Lake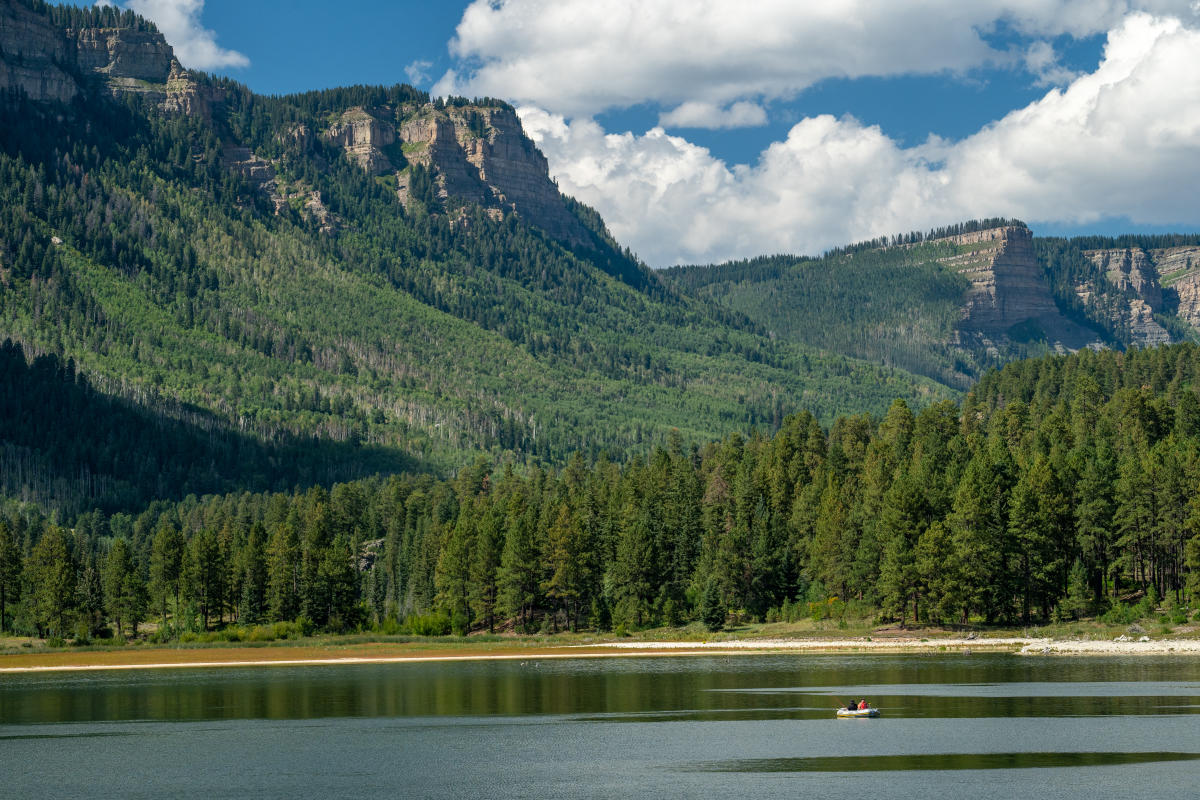 Haviland Lake is located about 18 miles north of Durango and offers an array of recreational activities. The lake is surrounded by jaw-dropping alpine scenery, making it a popular spot for hiking, fishing, and camping. The lake is home to several fish species, including rainbow, cutthroat, and brook trout. The lake also features a small beach area, perfect for swimming and sunbathing. Visitors can explore the surrounding wilderness through the 9-mile Haviland Lake Trail system, ranging from easy walks to more challenging hikes. The area also offers picnic areas and campsites for staying overnight.
#5 Andrews Lake
Sitting almost 11,000 feet above sea level, Andrews Lake is a small but serene body of water in the San Juan National Forest, approximately 40 miles northeast of Durango. Surrounded by mountains and evergreens, the lake attracts beautiful waterbirds and adventurous travelers of all interests and abilities. The clear waters of Andrews Lake are home to various fish species, such as rainbow, brown, and brook trout, with opportunities for ice-fishing in the winter. The lake is also a starting point for hiking trails that lead to scenic destinations like Columbine Lake and Engineer Mountain, attracting hikers and backpackers to the area.
#6 Molas Lake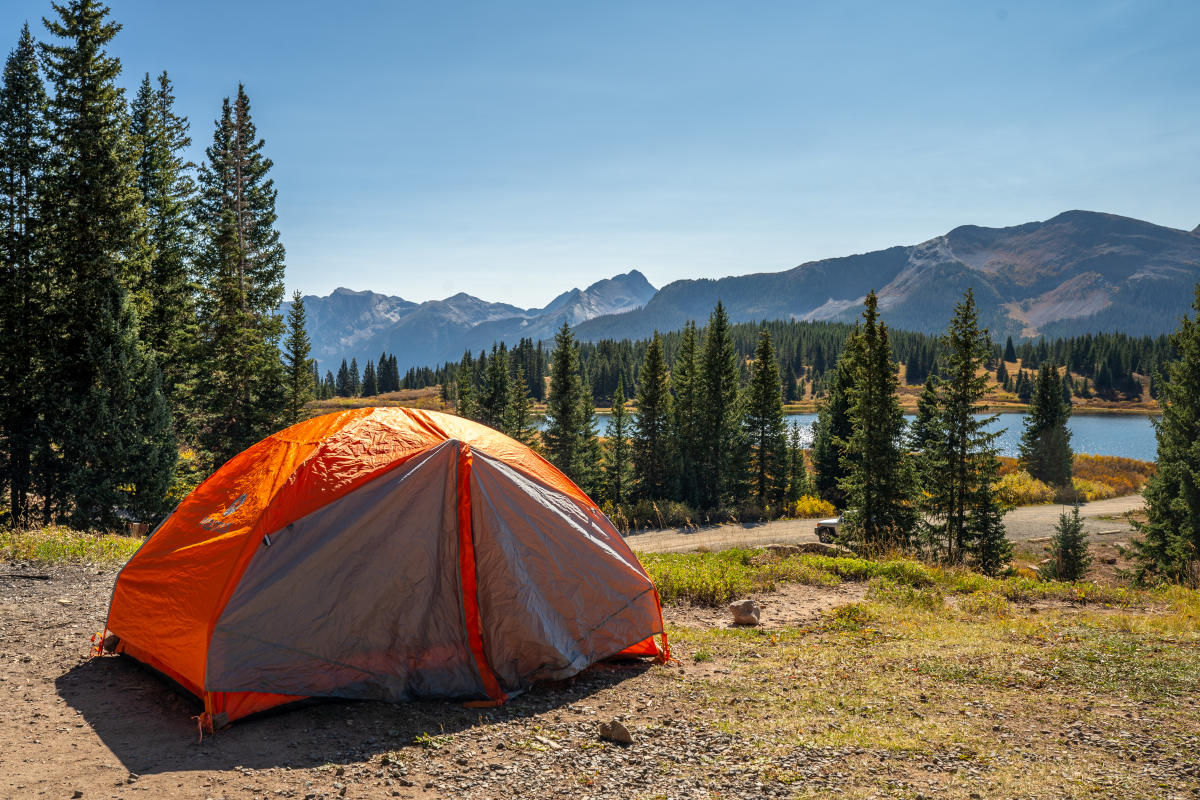 Molas Lake, situated in the San Juan Mountains just a few miles north of Durango, is a heavenly alpine lake that offers a variety of recreational opportunities. The lake is a popular spot for fishing, with rainbow, brown, and brook trout being the main catch. Visitors can also enjoy kayaking and paddleboarding on the crystal-clear waters, with rental equipment available on-site. Hiking trails around the lake provide scenic vistas of the surrounding mountains, and the area is abundant with wildflowers during the summer months. Molas Lake Campground, located nearby, offers camping opportunities with stunning views of the San Juan Mountains. 
#7 Florida River
The Florida River is a tranquil waterway just a few miles east of Durango, Colorado. The river flows through a rugged landscape and is cut into two sections by Lemon Reservoir. This river offers an ideal setting for fly fishing, with rainbow and brown trout thriving in its waters. In addition to fishing, visitors can enjoy hiking, wildlife viewing, and picnicking along the riverbanks. The river also provides access to the San Juan National Forest, where visitors can explore miles of hiking and mountain biking trails. It's a must-visit destination for nature enthusiasts and adventurous anglers. 
#8 Lake Nighthorse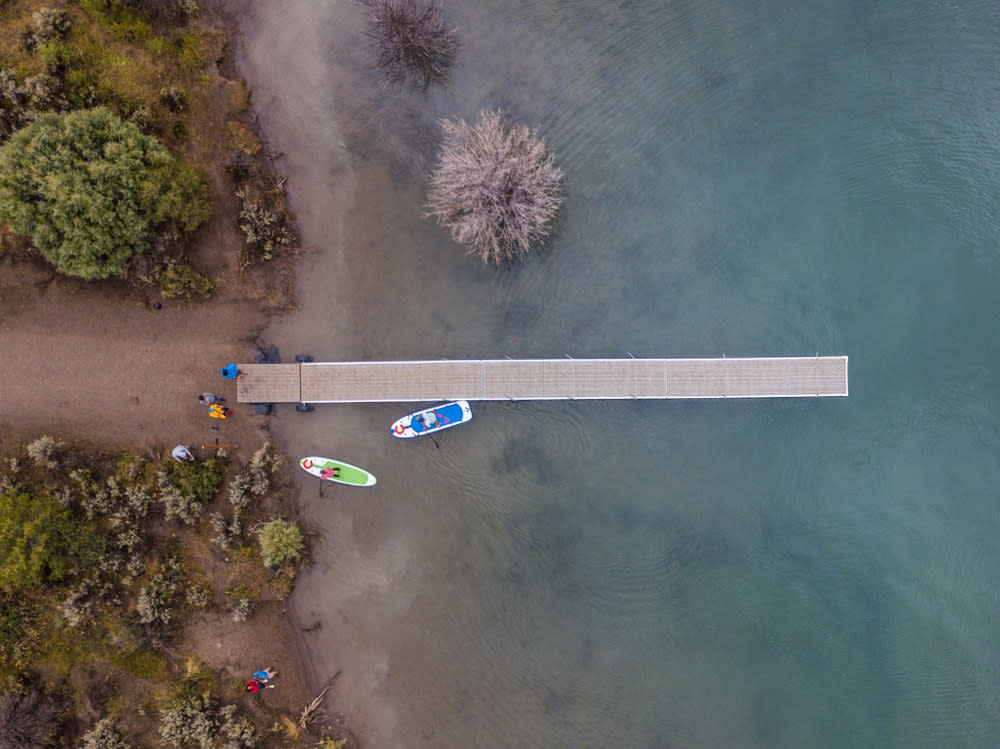 Lake Nighthorse is a massive reservoir nestled in the foothills of the La Plata Mountains, just a few miles southwest of Durango. The lake was created in 2009 and spans over 1,500 acres with a maximum depth of 160 feet. It was named after former United States Senator, Ben Nighthorse Campbell. It's a popular spot for swimming, boating, and fishing for kokanee salmon, brown trout, and rainbow trout. Visitors can rent kayaks, paddleboards, and boats or simply relax on the sandy beach. There are also several hiking and biking trails around the lake with scenic views of the surrounding mountains. The lake is open to the public from May to September.
#9 Piedra River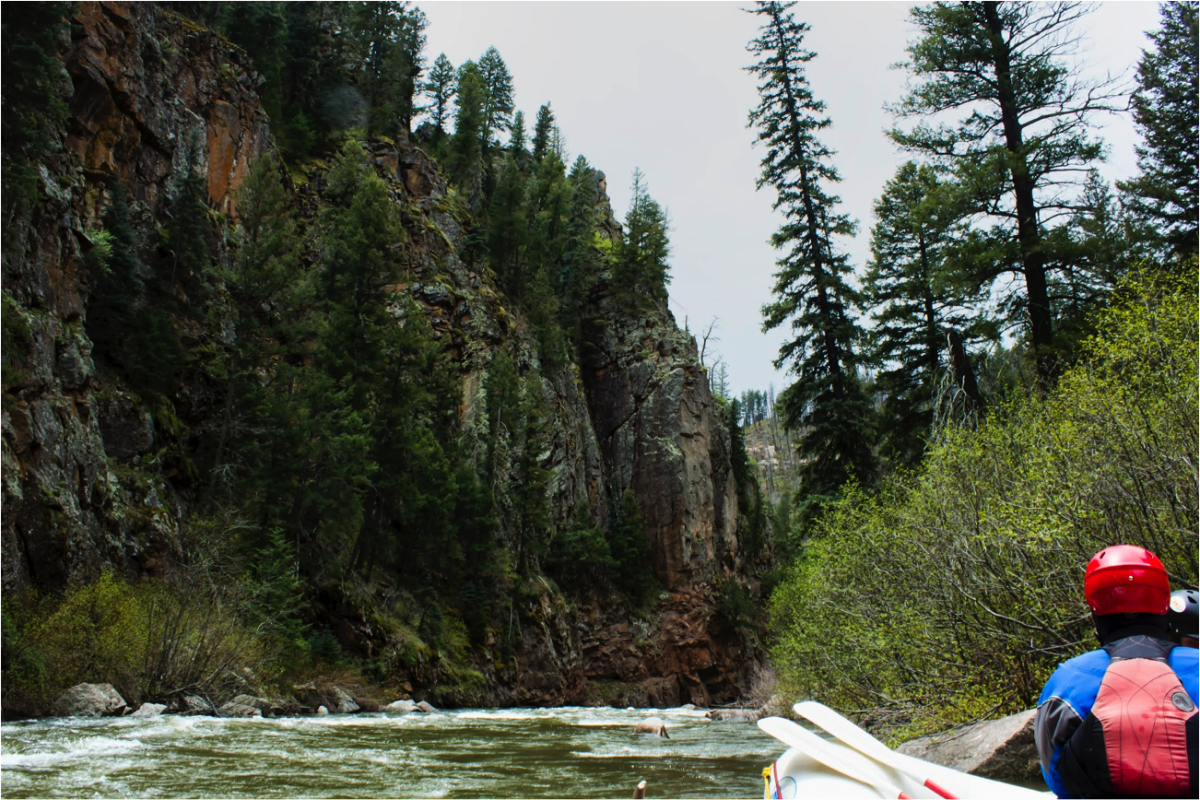 Stretching 40 miles, the Piedra River is a stunning body of water near Durango, Colorado, that flows through the rugged San Juan Mountains. It is known for its pristine wilderness setting and abundant wildlife viewing opportunities. The river offers excellent fly fishing for rainbow, brown, and cutthroat trout and plenty of spots to cast a line from the banks or wade into the water. In addition to fishing, the Piedra River is a popular spot for kayaking, rafting, and stand-up paddleboarding. For those looking to unwind, the Piedra River naturally feeds into the primitive, clothing-optional Piedra River Hot Springs.
#10 Los Pinos (Pine) River
Joining Colorado and New Mexico, the Los Pinos River is a scenic river located near Durango, Colorado, that offers a variety of recreational activities. The river is known as a tributary of Vallecito Reservoir, making it a popular spot for fishing, swimming, and kayaking. Anglers can find a variety of fish species in the river, including salmon, northern pike, rainbow trout, and brown trout. The Pine River is also surrounded by scenic hiking trails, allowing visitors to explore the area's natural beauty. With its calm waters and beautiful scenery, the Pine River is an excellent destination for those seeking a peaceful outdoor retreat.
Conclusion
From the serene lakes surrounded by majestic mountains to the thrilling whitewater rapids challenging even the most experienced adventurers, there's a lake or river for everyone in Durango. Whether you prefer fishing for trout in a tranquil river, kayaking through a canyon's exhilarating twists and turns, or simply relaxing by a peaceful reservoir, Durango has it all. These bodies of water provide endless recreational opportunities but also serve as a reminder of nature's awe-inspiring power and beauty. So dive in, cast your line, or paddle away, and immerse yourself in the enchanting aquatic wonders that await in Durango, Colorado.