Before moving to Durango four years ago, I made a point to spend every weekend possible in my favorite mountain town. A two hour flight between the DFW and Durango-La Plata airports marked the beginning and end of each weekend adventure, offering approximately 48 hours to spend hiking, riding, eating, driving, seeing and doing all of what historical Durango has to offer.
Summer was always my favorite season. Long days, bright nights, and beautiful weather mean that your internal weekend warrior never has to stop running. Of course, no amount of time spent in Durango will ever be enough, but you may be surprised by just how much can be crammed into one glorious weekend.
Experience the culture, history and outdoor lifestyle of Durango on what has always been my all-time favorite, jam-packed weekend itinerary. Travel tested, local approved.
48 Hours in Durango
Friday Night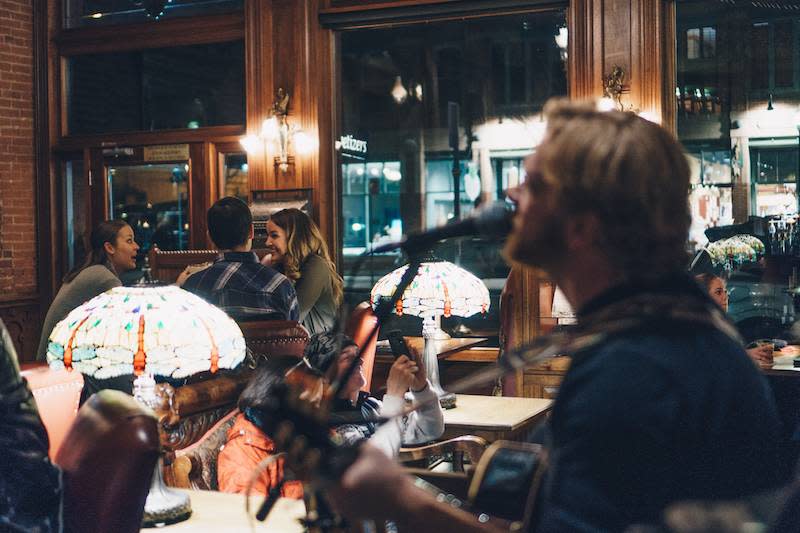 Photo: Cole Davis
Dinner: Now, if your plane lands before 8 P.M., you'll have the chance to bee-line it straight for the Diamond Belle Saloon for dinner. Their kitchen closes at 9 P.M., meaning you have plenty of time to feast on slow-cooked pot roast and green chili pork stew before the night transitions.
There are several reasons you'll want to start your trip at the Diamond Belle. First, you may be staying at the Strater Hotel, which would make this hugely convenient. Second, the Diamond Belle, with its rustic charm, Old Western style and star-studded history, perfectly sets the tone for a Southwestern vacation. There's always live music playing at the Strater and the Diamond Belle, with its cozy stage and piano bar, makes for a perfect ragtime, honky tonk venue. Dinner may end at 9, but the party won't stop until much later.
Late Night Bite: If your flight lands after 8 P.M., save the Diamond Belle for Saturday. Finding a place to eat after hours can be tricky, unless you know about the Durango Dawg House, which shines like a beacon in the night for hungry night owls until 2:30 AM every weekend. You'll most likely share the space with a few sobering college students, but that won't take away from the harmonious flavors of a gourmet hot dog. Always opt for sauerkraut.  
Saturday Morning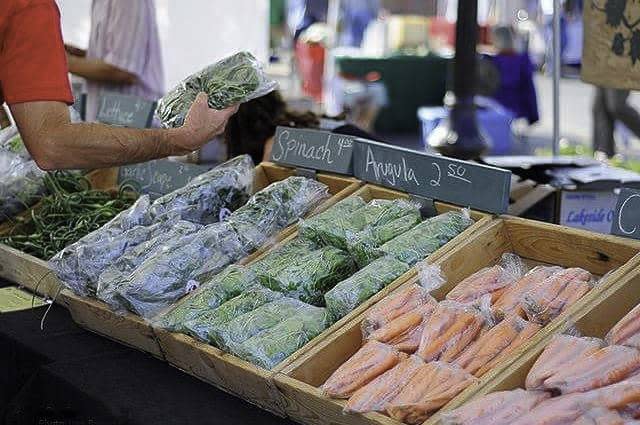 Photo: Instagrammer @thegardenprojectswco
Trail Run: Early birds who don't need to recover from Friday night and are looking for a dirt running trail can head over to either Sailing Hawks or the Falls Creek Loop. Both are easily accessible from town but offer extremely different experiences. Sailing Hawks, at 2.9 miles, is a fun trail run that keeps you on your toes with lots of turns, bends and rocky features. The path is tucked away from the road and will bring you right past some of Durango's favorite bouldering rocks. By contrast, the Falls Creek Loop is 4.8 miles total but can be done shorter. You'll spend half of the run in a meadow next to the road, but you won't even notice. The ridge climb is short, sweet and seriously rewarding.
Farmers Market: Whether you're rolling out of bed or coming sweaty off the trail, make your next stop the Saturday Morning Durango Farmers Market. Depending on where you're staying, you can probably walk over to the First National Bank parking lot near Main Avenue. As a rule, you should always walk rather than drive anywhere you can in Durango. Save yourself the fuss of parking and enjoy our crisp morning weather.
If you're staying somewhere with a kitchen, you may want to stock up on the colorful, local garden groceries on display so you can cook tonight. But if not, at least grab a fresh squeezed juice, chai, or chia pudding from the Turtle Lake Refuge to enjoy while you browse. Along with the food vendors, you'll also find handcrafted artisan goods like lotions, soaps, clothing and gifts. You can even get an on-site massage.
Stroll Main Avenue: If the Farmers Market put you in a strolling mood, continue your journey on Durango's historic Main Avenue. Even if you've been to Durango before, you're likely to find some new shops and new items. Some of our new favorite shops include the Old Barrel Tea Company, Durango Rug Company, and Urban Market Home, an upstairs furniture shop extension of Urban Market.
When you've had your fill of shopping, grab a pick-me-up coffee from the Steaming Bean, the coffee bar basement tucked below the Irish Embassy, and pack your bag for adventure.
A Bite at Lunch: Spending your morning on Main Avenue puts you close to all the best eateries in town. It's a good time to tick one or a few destinations off your craft beverage passport. Stop in at the Durango Welcome Center on Main Avenue, then head a little down the street to Carver Brewing Co. or Steamworks Brewing Co. You can enjoy a flight of award-winning locally made beer at either destination, as well as great conversation on a beautiful patio.
Wine lovers, if you're tired of hearing about our too-perfect beer selection, be sure to walk to Four Leaves Winery located directly across from the train station where you can not only taste some of our favorite local flavors, but even make your own personal wine!
Saturday Afternoon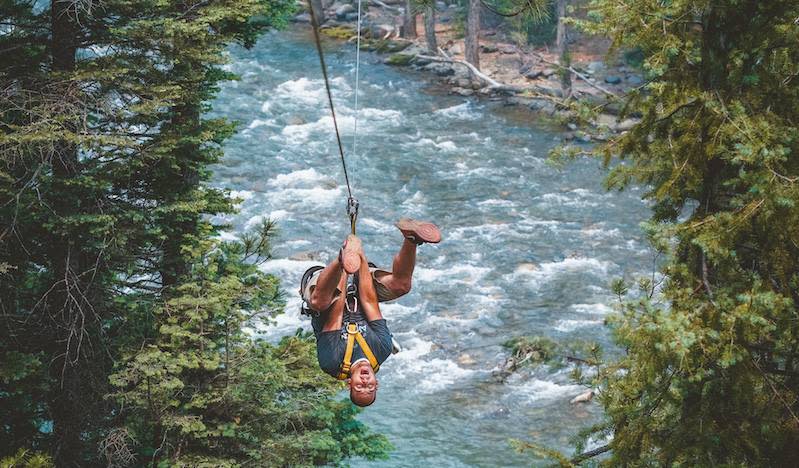 Photo: Cole Davis
Choosing your Afternoon Delight: While pausing at lunch, take time to decide how to spend your afternoon. Having only one full day to explore the outdoors is difficult enough without all the infinite options to choose from. Would you rather soar through the national forest on a zipline, crash through rapids on a whitewater raft, saddle up your horse and take a trail ride through the woods, climb a mountain, hunt secret waterfalls, fly fish the creeks, play with sled dogs, go four-wheeling or SUP board a mountain reservoir?
There is no wrong answer, but since summer is the only season you can fully enjoy Durango water sports, a good place to start on the bucket list is the Animas River.
Whitewater Rafting the Animas: Book your adventure (preferably beforehand) with a professional guide through Mild2Wild, Durango Rivertrippers, Durango Rafting or 4Corners Whitewater and take on the water park adventure that makes up the Smelter, Santa Rita, Sawmill and Pinball rapids for a guaranteed good time. Having a guide means that you have an infinite source of city information. Ask your trip leader about all the secret local destinations, best restaurants, history facts and more that you can use on your next Durango visit.
Fly Fishing near town: If you finish your float in time and can wait a little bit longer for a bite to eat, take this opportunity to cast a few lines in the Animas. If your whitewater guide didn't know about the good honey holes, don't be afraid to stop into Duranglers or the San Juan Angler on Main Avenue for some beta.
Happy Hour at 11th Street Station: Durango's newest food truck lot/cocktail bar is always a hive of activity, especially on the weekends. Absolutely no one will judge you for smelling like sunscreen and the Animas River here. In fact, you're probably more welcome for it. Grab a drink from inside and a bite from whichever food truck is producing the best smells.
Saturday Night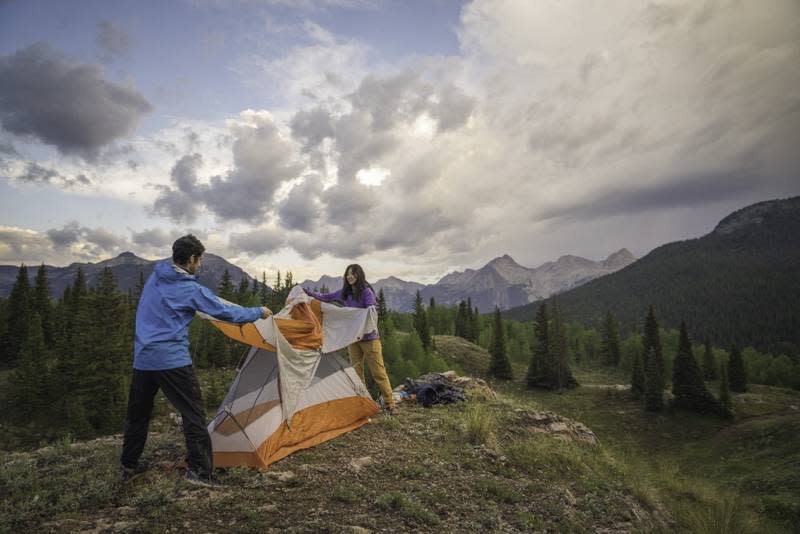 Photo: Dirt Road Travels
There are three ways this night can go. Your first option: Go pitch a tent and find some peace and quiet at Southwest Colorado's most scenic campground, Molas Pass. Second: Treat yourself to a rich evening at one of Durango's nicer restaurants like Ken & Sue's, Chimayo, Seasons, or Sows Ear, followed by a nightcap at Bookcase and Barber.
Or third, and my personal favorite: Experience everything that makes the southwest so wonderful at a Bar D Chuckwagon show. There's a reason this show, now celebrating its 50th year in operation, is always ranked #1 on the must-do list. Enjoy authentic chuckwagon barbecue al fresco along with a rip-roaring musical comedy show from none other than the Bar D Wranglers.
Sunday Morning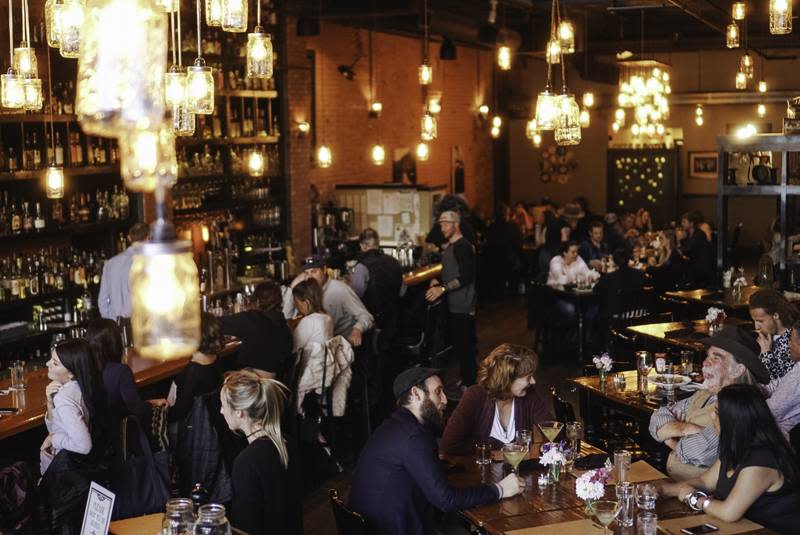 Photo: Cole Davis
Sunrise on the Animas Mountain Trail: I've always believed that to experience a town, you must see it in every light. Sometimes that means grabbing an early morning coffee at Durango Joe's and taking a short hike up the Animas Mountain Trail. The total trail loop is 6 miles and can get pretty busy, which makes it all the more worth it to start your journey before the sun. Though it's totally worth it to hike the whole loop, it doesn't take much climbing to earn an unbeatable birds eye view of town.
Brunch at El Moro Tavern: A long hike will make this brunch even more worth it. El Moro Tavern, located on Main Avenue, makes their brunch with a hangover in mind. Each dish is soppin' good, hearty, and heavenly. It's southwestern food for the soul, paired with the best creative cocktail list around.
Sunday Afternoon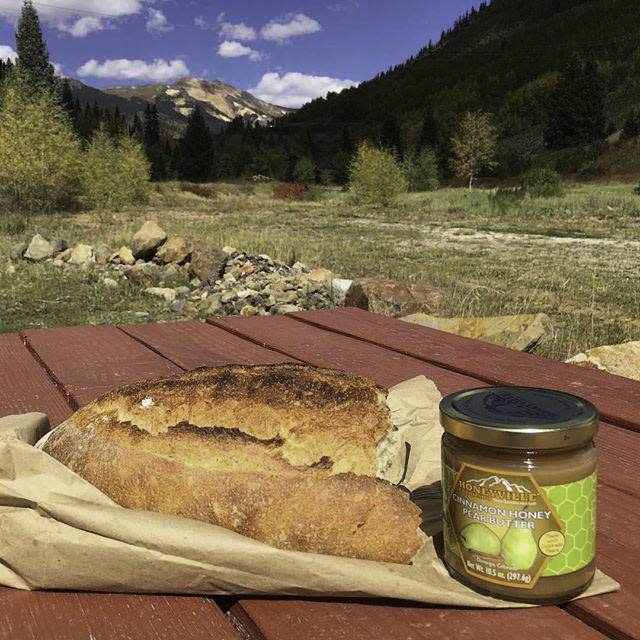 Photo: Instagrammer @4tammingas
Quick stop at Bread and Honeyville: After waddling out of El Moro Tavern, hop in your car to check out two of Durango's favorite stops off of Main Avenue. Bread, a bakery located out on 42 County Road 250, serves as a hub for cyclists and is a great place to start if you want to fill a picnic basket. Say yes to every gingersnap, oat cookie, and cinnamon roll in the window and make sure to save some for the flight home.
Afterwards, head up Highway 550 towards Honeyville, where you'll find every jam, syrup, gourmet wine, sauce and mix you could ever dream to pair with your new Bread purchases.
Explore the Million Dollar Highway: If time permits, you'll want to explore all of Colorado's legendary Million Dollar Highway. The blacktop that connects Durango to Ouray is famous for its stunning views, hairpin turns and jaw-dropping mountain ranges. Whether you bike, run, or drive a piece of the Million Dollar Highway, these views are quintessential Durango and a must-see.
If time permits (hey, I don't know when your flight is), take a bike ride up Engineer Mountain or a cruise down the Purgatory Mountain Resort mountain bike trails.
Sunday Night
Stop at Ska Brewing on your way out of town: If you find yourself with a little more time as you head towards the airport, grab at least one beer at Ska Brewing and make it a Mexican Logger. Don't forget to stamp your Tasting Passport, which if turned in at the Durango Welcome Center with six or more stamps, will enter you into a drawing for a free return trip to see us again in 2019.
Sip your Ska draft brew from the upstairs converted shipping container for the best view in Bodo. It's a great destination to stop, enjoy, and plan your next trip to Durango.