I remember my first ever trip to Durango - a spring break vacation with the whole family. We stayed in a picture-perfect cabin outside Purgatory Resort and skied our whole week away. I fell in love with this little town and that trip is part of the reason I moved here. 
Since that vacation, I've met travelers from all walks of life. Everyone comes to Durango for different reasons, but we all share that same giddy excitement when we see the City Welcome Sign. After traveling every corner of Colorado, I'm certain there is no place like Durango.
No matter what you're looking for this Spring Break, this slice of southwestern heaven is where you'll find it.
Durango Spring Break Ideas:
For the Whole Family: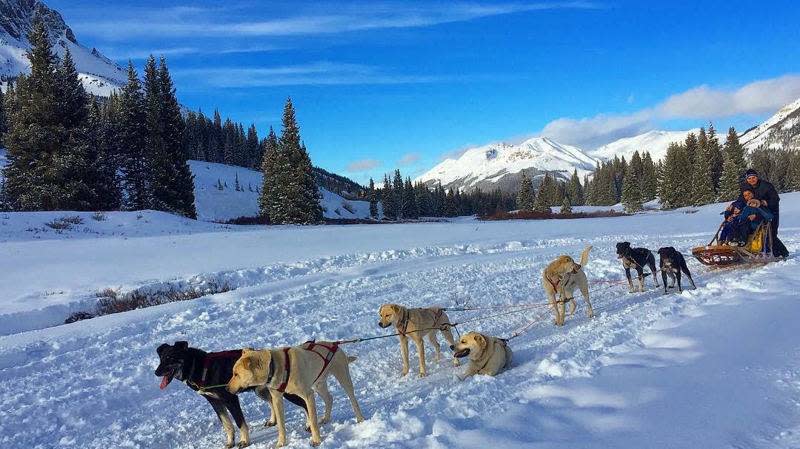 With this winter dumping record-breaking snow on our town, there are a few activities every new visitor should experience.
Go Snowmobiling with the Ice Pirates: What's the fastest and most exciting way to explore 55,000 acres of terrain? A snowmobiling tour that takes you up above 12,000 feet in elevation! Bring your camera and strap on your GoPro for this wild adventure, where you'll fly through powder on a Premium Polaris Snowmobile. Gaining more than 300" of snow every year, this rip-roaring trip offers the full Colorado experience.

Join Gretchen and Gregg's team for a day of Dog Sledding: Meet Tundra, and Boudreaux, Trixie, McFuzz and the whole gang of professional sled dogs when you book a trip with the Durango Dog Ranch. Bundle up for an hourly excursion from the base of Purgatory Resort or a half-day tour through the San Juan Mountains. You'll likely have the trail all to yourself and a face full of puppy kisses.

Ride the Historic Train: Photographers flock to Durango just for the opportunity to capture the historic Narrow Gauge in action. Book tickets to ride and you'll quickly realize why this spring break adventure is on so many bucket lists. With views and scenery only discoverable by foot or trail, enjoy being taken back in time from a luxury train car. You can even package your trip with the Ice Pirates for two adventures in one day.
For the Thrifty Traveler: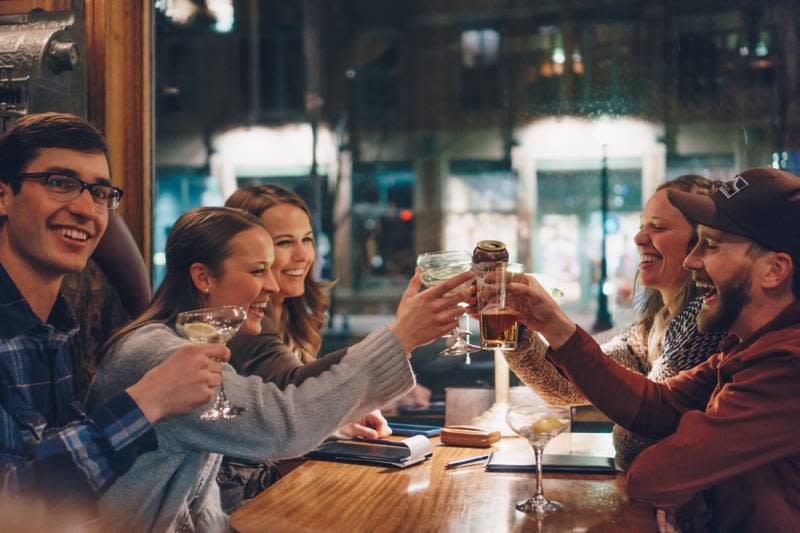 As a college town and a tourist destination, Durango can certainly appreciate the cheaper things in life. Explore your national forest free of charge and chase these wallet-friendly adventures.
Cross Country Ski the National Forest: It doesn't cost a dime to enjoy the San Juan National Forest. Even better, renting gear around here can be incredibly cheap. You can rent straight from the Nordic Center and enjoy 20k of groomed trails for just $15 a day, or bring your own set to Molas Pass for free.

Tour Honeyville, a third-generation beekeeping business: If you've visited anywhere in Colorado, it's likely you've seen an artisan jar of Durango's own honeyville honey or jam. Touring the facility is absolutely free, where you'll find a wall of live bees and plenty of souvenirs worth sampling.

Sip at the Best Happy Hours: Durango's happy hour scene is unrivaled, where you'll find food and drink deals like $1 wine and $2.50 pints of beer.
For the Homebody:
Not everyone comes to Durango to play in the cold. There's something special about snuggling up with a hot toddy and a relaxing itinerary.
Soak at Trimble Hot Springs: The natural healing waters at Trimble Hot Springs are private, quiet, and so necessary for a bit of relaxing. Enjoy a massage, the sauna, and outdoor lap pool. You can even book your getaway at the onsite guest house and enjoy exclusive time to yourself, after-hours.

Experience Sensory Deprivation in a Floatation Chamber: Salt 360 on Main Avenue is Durango's one and only float studio. An unusually relaxing experience, the Float cabin provides a light and sound free environment of more than 1,000 lbs. of epsom salt water. Close your eyes, float, and allow everything to feel effortless.

Opt for a Massage at Purgatory Resort: Skiing all day can be hard on the body, so don't forget to reserve an hour at the massage table during your stay. Conveniently located right on the mountain, take a little time for your health. By the next day, you'll feel completely renewed.
For the Adult Vacation: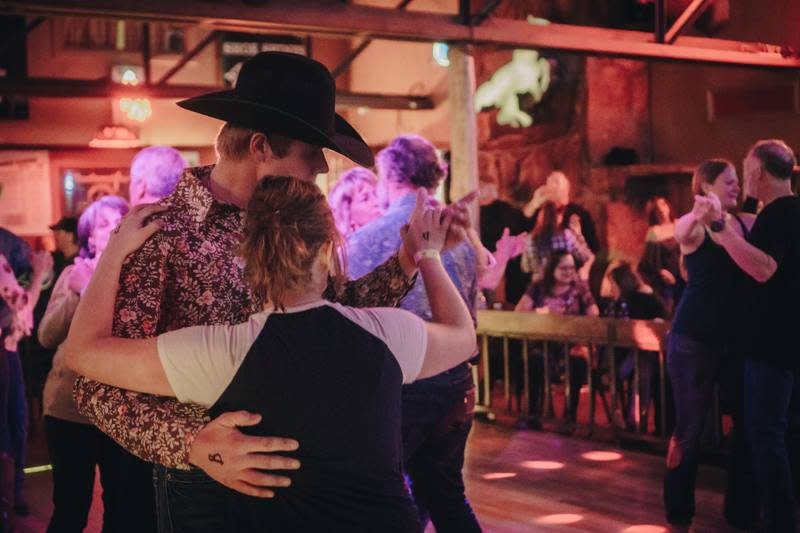 Award-winning cocktails, beers, and baristas pair extra well with Durango's vibrant nightlife.
Sip Cocktails at Bookcase and Barber, Durango's only SpeakEasy: Only if you know the password can you see what lies behind the secret bookcase. Barber shop by day and artisan cocktail bar by night, nothing feels more luxurious or exclusive than a few rounds here.

Boot Scoot at the Wild Horse Saloon: A self-proclaimed adult-playground, this dance hall stays open past midnight every day of the week. With live music every Saturday and Sunday and a full calendar of entertainment, there's no telling what will get stirred up here when you cut a rug.

Catch a Concert at the Animas City Theater: Music, movies, and parties attract locals and tourists alike to the ACT. This spring will bring a number of funky, jazzy, and rocking bands to the scene.
For more nightlife tips, check here.
For the National Park Goer: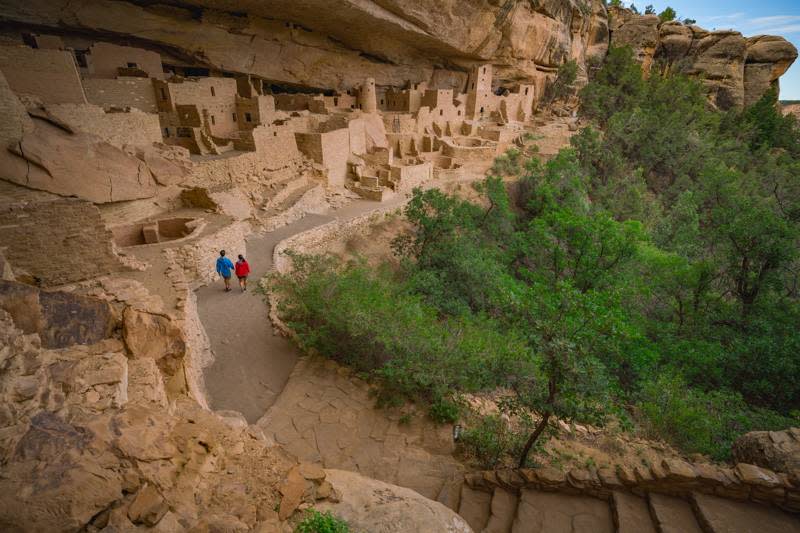 The opportunity to explore every unit of the National Park system is an American Dream. To do so, you'll need to pass through Durango.
Visit Mesa Verde National Park: Located just 40 minutes west of Durango, this National Park is a playground of learning and activity. Tour cliff dwellings from thousands of years ago, sign up for a sunrise tour, or hike the Petroglyph Point loop.

Chimney Rock National Monument: You can't miss Chimney Rock when driving from Durango to Pagosa Springs. While the area is only open to tours from May to September, this sacred land marks the highest piece of elevation of all Chacoan sites, at 7,000'.

Canyons of the Ancients National Monument: As you follow the Tour of the Ancients, this National Monument just 35 minutes northwest of Mesa Verde is an ideal next-stop for National Park lovers. Known for the highest archeological site density in the United States, the artifacts you will find here are rich and well-preserved.
For a full list of national park units and maps, check here.
For the Thrill-Seeker: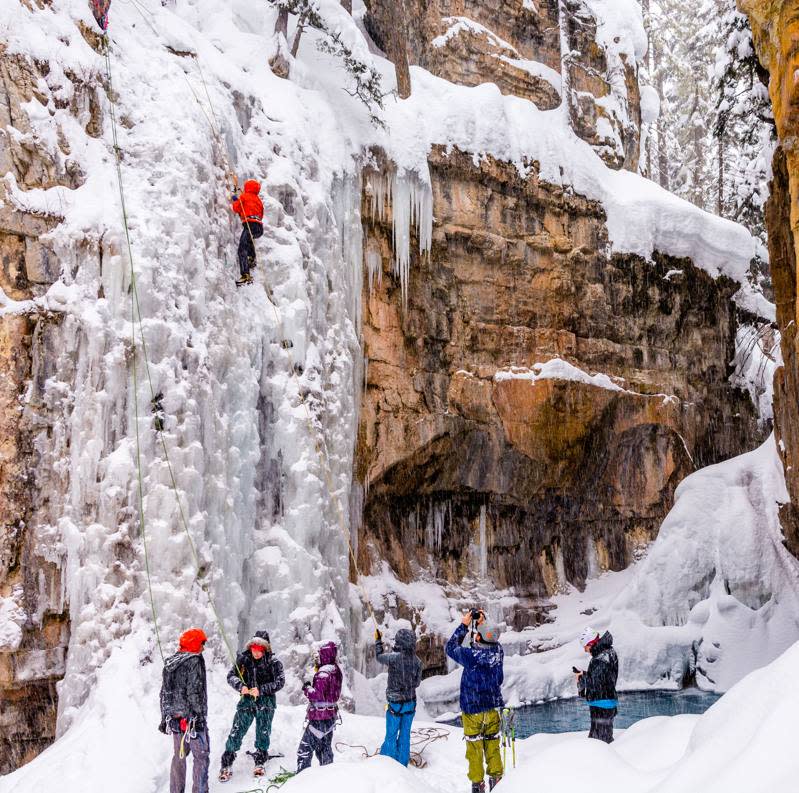 Chasing alpine thrills and wild adventures comes easy when the San Juan Mountain range is at your doorstep.
Helicopter Tours above Southwest Colorado: Nothing feels more thrilling or exclusive as this private helicopter ride from the Animas Airpark. Choose from three different tour options and catch views of Durango you'll find nowhere else.

Ice Climbing the River Canyons: Join Kling Mountain Guides for a beginner or intermediate level day trip of ice climbing waterfalls. It's a unique way to experience the 100% natural falls of Cascade Canyon, where you can learn and experiment in the safe hands of a professional guide.

Heli-ski at Silverton Mountain: For the advanced, avalanche safety-certified skier, Silverton Mountain offers a wild menu of adventure. Imagine dropping down in fresh powder from a heli drop zone. Watch as the copter flies away and the air falls silent, before descending into the best ski run of your life.
For even more tips on where the locals go to escape the Spring Break crowds, check out our sister article, "Spending Spring Break off the Beaten Path."