Considering taking the Winter Train from the Durango & Silverton Narrow Gauge Railroad this season? 
You're in for the ride of your life! This incredible journey from Downtown Durango to Cascade Canyon is one for the memory books.
To get you prepared for your adventure, we've compiled a blog to answer the most commonly asked questions regarding the Cascade Canyon Winter Train:
What is the Cascade Canyon Winter Train?
The Cascade Canyon Winter Train is a five-hour round trip train adventure on a historic steam train deep into the Animas River Canyon. Departing from the Durango Depot in downtown Durango, this train travels through the historic town of Durango along the Animas River and then deep into the San Juan National Forest, inaccessible by roads before reaching Cascade Canyon. 
Included in this trip is a 45-minute layover at Cascade Canyon where train passengers will have the opportunity to enjoy a fireside lunch in the pavilion or a short walk along the Animas River to the footbridge.
What you'll see along the way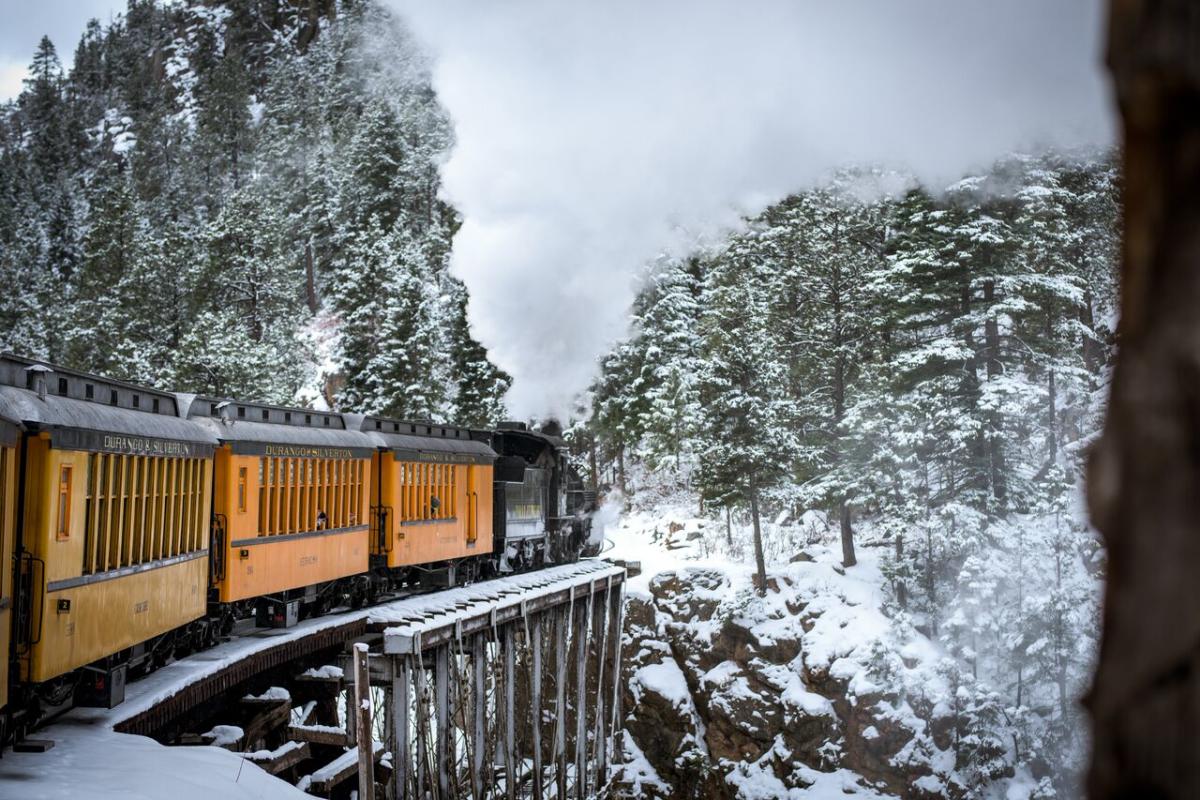 Departing from the historic Durango Train Station, you will begin your 26-mile journey through the San Juan National Forest charging through the Animas River Valley. Enjoy spectacular views of untouched land deep in Cascade Canyon as you travel along the beautiful Animas River. As you travel deeper into the wilderness and higher in elevation, you will see jaw-dropping cliffs and snow-covered pines towering around them. On a clear day, you will see some of the most impressive peaks in the Rocky Mountains, along with glistening waterfalls covered in ice while you stay warm in the heated cabins.
When the Cascade Canyon Winter Train runs
Currently, the Cascade Canyon Winter Train is operating on the following dates:
January 9-10
January 15-17
February 5-7
February 12-21
February 27-28
March 5-20
March 22-27
March 29-31
This 5-hour round trip departs at 9:30 am and returns at 2:30 pm.
Tickets should be picked up the evening before departure and passengers must be seated 30 minutes before departing. 
Prices, costs, and packages for the Cascade Canyon Winter Train
Pricing and bookings can be found directly on the Durango Train website at www.durangotrain.com/cascade-canyon-winter-train.
The Durango & Silverton Narrow Gauge Railroad has also teamed up with other local businesses to provide some awesome hotel and tour packages that can be found at www.durangotrain.com/packages.
The current COVID safety measures in place
The Durango & Silverton Narrow Gauge Railroad remains fully committed to ensuring the health and well-being of its guests, employees, vendors, and business partners, and it fully supports all local, state, and federal government health regulatory agencies overseeing COVID-19 restrictions and hygiene protocols.
Aside from the regular local and state regulations, some of the enhanced protocols that the Train has enacted are strict sanitizing policies, disinfecting seats and other surfaces after each passenger, operating trains at no more than 50% capacity, and open windows on all cars for the time being.
A more detailed list of procedures can be found here: www.durangotrain.com/covid-19-faqs-and-rebooking-information.
What you should bring onboard
While food is available on the train, guests are welcome to bring any food or non-alcoholic beverages they would like. The concession car offers hot lunches, hot and cold drinks, and snacks.
While not required, a camera and warm winter clothing are highly recommended as there numerous opportunities for beautiful photos and cold temperatures in the high alpine terrain.
Why should you ride the Cascade Canyon Winter Train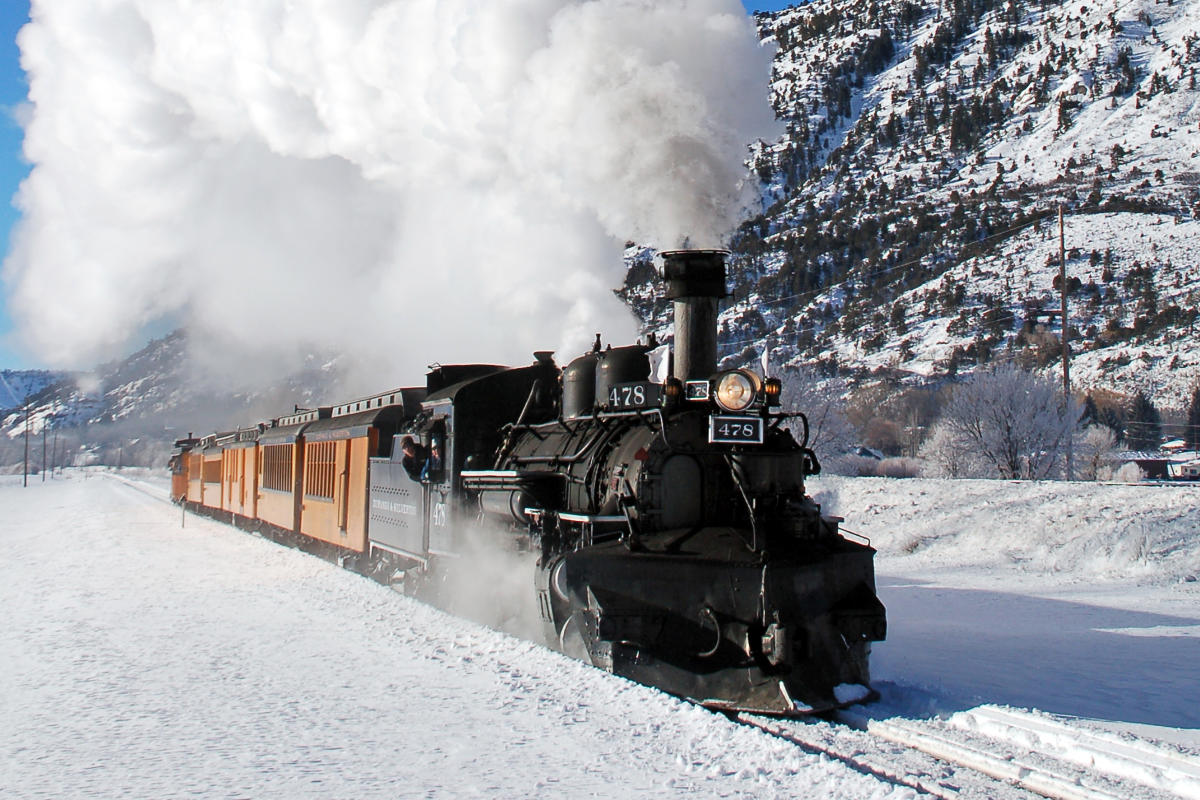 The Durango & Silverton Narrow Gauge Railroad is an unforgettable adventure with incredible geological features and jaw-dropping scenery that can be experienced nowhere else. Following the Animas River while watching waterfalls covered in ice as you snuggle up in heated coaches while drinking hot cocoa is a good time for anyone no matter what their background or age.
This train excursion is considered a bucket list item by locals and tourists alike is one of the most famous railways in the country and can't be missed on a trip to Durango. 
Conclusion
Cascade Canyon is a destination like no other and a family-friendly ride sure to create memories that will last a lifetime while offering a view of Colorado's mountain splendor inaccessible by highway. Relive the sights and sounds of yesteryear for a spectacular journey on board the Durango & Silverton Narrow Gauge Railroad.