Whether you're a believer or not, Durango may be the most haunted town in all of Colorado.
Founded by the Denver & Rio Grande Railroad in the 1880s, Durango was built on the mining boom. If these mountains could talk, they'd share the spooky and strange stories of the Wild West - lone rangers saddling through town, miners never returning from the quarry, and gang members robbing and rustling throughout the Southwest.
Perhaps nobody knows this mysterious side better than Durango's own ghost experts. As the days get colder and nights darker, find yourself in a world of intrigue along a southwestern ghost tour. There are three tour guides in the area - Horsefly History Tours, the Ghost Crawl at the Durango Train Museum, and Ghost Walk Durango.
We spoke with Joe Nelson, the founder of of Ghost Walks Durango and a Durango resident since 1992, to learn more about the Southwest's darker past. After years of research, volunteering at the local retirement home, and keeping his ear to the ground, Joe has adopted a hefty collection of unexplainable stories and hair-raising legends, all connected to pieces of Southwestern history. Without giving away too many of his trade secrets, we share what is believed to be some of the most haunted places in Durango.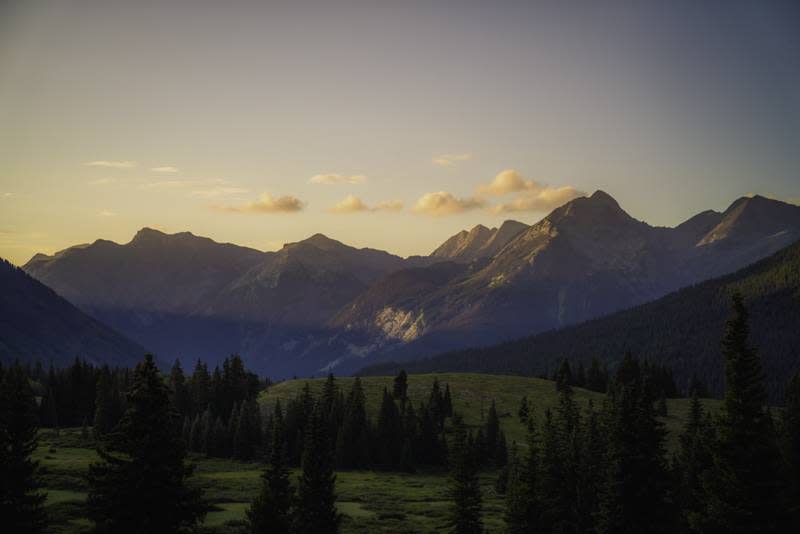 The Rochester Hotel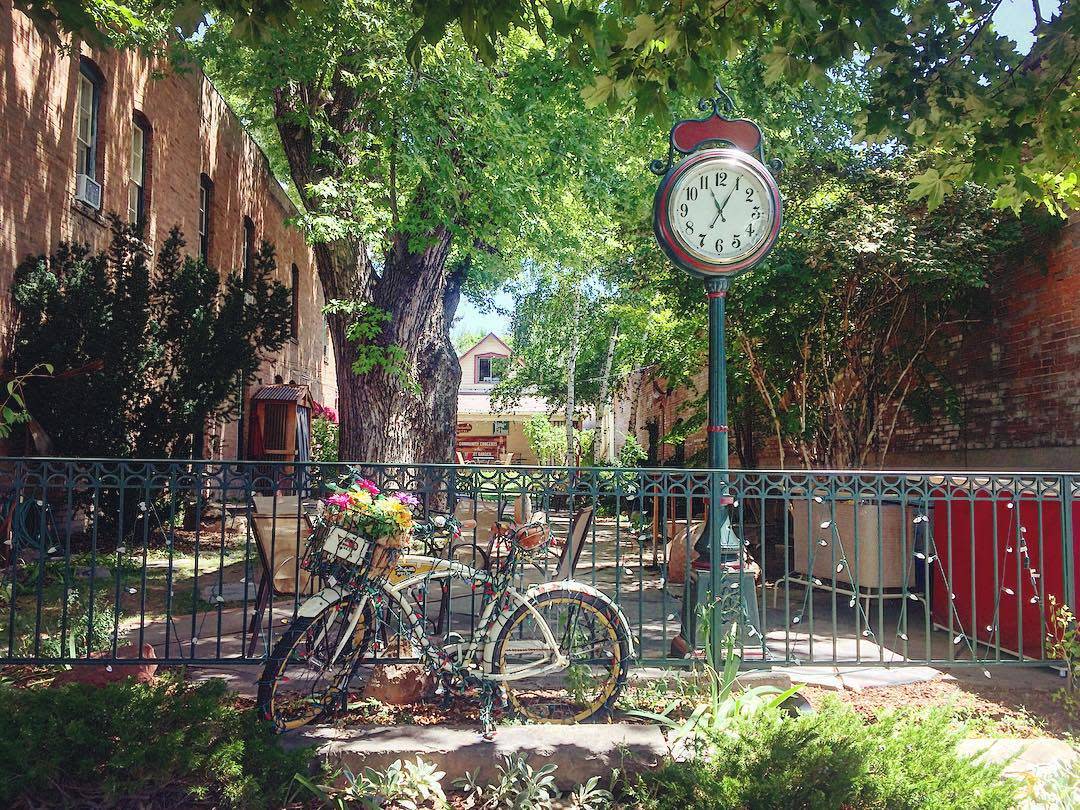 Photo: Instagrammer @beedoni
If you're looking for a place to rest your head, perhaps Room 203 of the Rochester Hotel isn't the place for you. Rumors of things that go bump in the night have been shared for generations, disturbing locals as much as visitors. There are two prominent apparitions known to wander these halls: the call girl of 203 and the cattle driver in the second story halls. Why do they stay? Nobody knows for certain, but stories suggest these two may not know their time has passed.
The 1916 Durango High School Building
Durango's first high school building stands proudly at the intersection of East 2nd Avenue and East 12th Street. An impressive work of architecture even to this day, there are several rumors as to how it came to be. Though we can't attest to these claims, we do know there is something eerie to be felt behind those swinging doors. Serving as Durango's High School from the late 1880s through 1976, stories suggest there are several scholarly specters still roaming inside.
3rd Avenue
Back in its gold rush days, the neighborhood along 3rd Avenue was home to many of the mining families who made their living in the mountains. These houses were built to be the nicest in all the city and became more and more grand the further you walked from the train station. Joe Nelson believes to have seen one of the apparitions himself, but he didn't know it at the time. The little girl eternally searching for her parents seemed unnervingly real. History suggests that she most likely lost her parents to an epidemic of the Spanish Flu, but why she remained behind, we can't say for sure.
2nd Avenue
According to Joe Nelson, only two lodges remain of what was once a massive district of these fraternal houses. The American Legion and Elks Lodge both still stand in all their glory. But it's the latter of the two that will bring a shiver down your spine. Two gentlemen are known to take residence at the Elks Lodge, both dressed to play the part and join their colleagues in meeting.
Main Avenue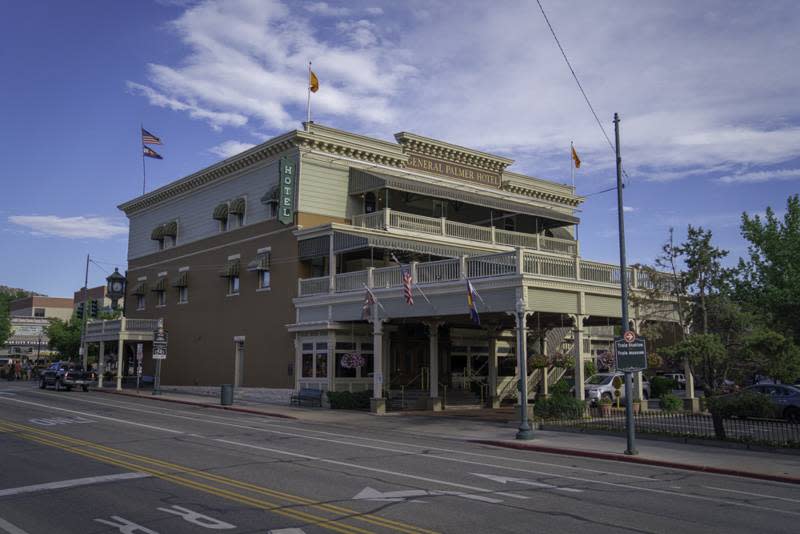 It's hard to believe the romantic and charming Main Avenue of today was once the place of shoot-outs, gambling, drug dens, and a red light district. Whispers of the infamous Stockton Gang still roam the streets, just as La Plata County's first sheriff still resides in El Moro Tavern.
Ask any employee of the Steaming Bean Cafe or El Rancho Tavern to hear what they've experienced during closing hours. Study the manhole covers outside El Rancho to look for the purple glass, an indicator rumored to indicate that an opium den once operated underneath. If you know what to look for, you won't believe what there is to find.
Beyond Town
While Durango has always been a haven of bustling activity, much of the real work of the past was done in the mountains. Abandoned mines on abandoned roads can be found throughout the San Juan National Forest. Campers have reported hearing bells behind Purgatory Resort. You may hear a train whistle and smell campfire smoke, even when no one else is around. Pick a spot in the wilderness, set up camp, and brace yourself for the night of your life.
Joining the Ghostly Tours around town
If you want to learn more about the spooky and strange side of Durango, mark these three historical ghost events on your calendar.
The Durango & Silverton Narrow Gauge Railroad hosts four full moon ghost crawls throughout the year, on July 27th, August 25th, September 22nd, and October 26th. Each one-hour tour begins at 9 P.M. from the train depot and winds around the foggy, eerie railroad grounds.
The Horsefly History Tour offers two customized two-hour tours. The Haunted Horseman tour is Saturday and Sundays and the Underground tour is Thursday, Friday, and Saturday nights from 7-8:30 pm. This tour goes INTO an historic Durango tunnel! Horsefly Tours are best suited for adults.
Joe Nelson's ever-changing and always thrilling walking Ghost Tour of downtown Durango covers 7 blocks of downtown in 90-minutes and includes all of the places mentioned here and more. The tour starts at 7 P.M. nightly, where you'll learn about the businesses with underground tunnels, shoot-outs involving some of the most legendary of criminals, Durango's only legal hanging, and more gruesome tales like that of the wailing woman down by the river.