Planning a vacation with your furry friend is easy when the destination is Durango, Colorado. Offering a number of dog-friendly places to eat, stay, and play, there's little reason to exclude your loved one from all the activity.
Trail romping with your pup is an awesome way to burn energy and experience the area together. But with the current snowpack as tall as their floppy ears, it's important to make sure they stay as warm, dry, and comfortable as we do. As you plan your stay, consider the best ways to accommodate your favorite family member.
Preparing for a Winter Romp: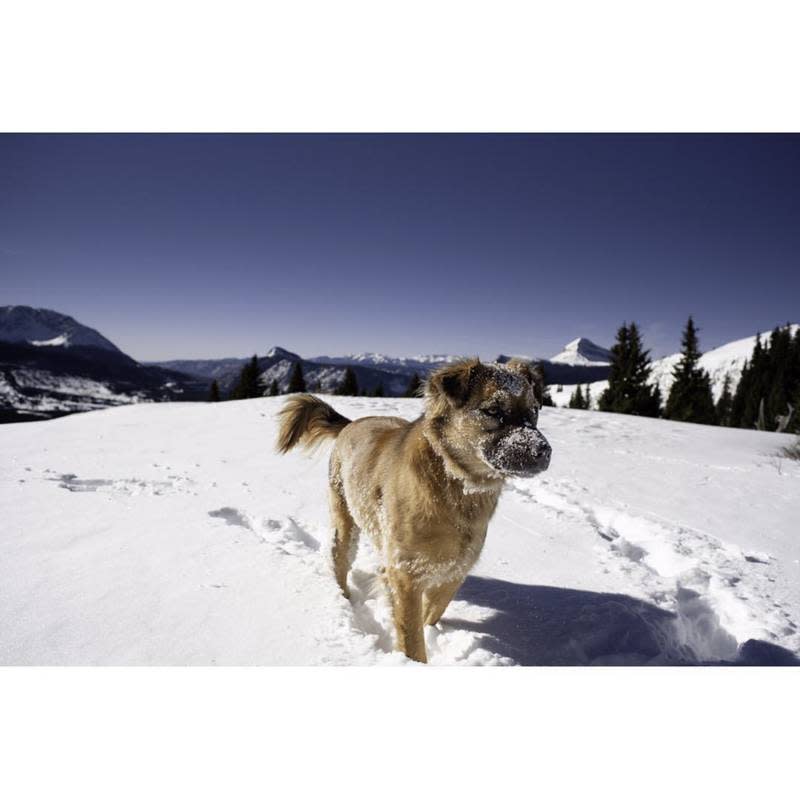 Photo - Instagrammer @morgangalvinphoto
Durango has seen some fantastic snowfall this winter, bringing with it cold temperatures and icy terrain. Your dog will love plowing through the fresh powder just as much as you, so if you're bundled with gloves and thick socks, chances are your pup needs support too.
Along with the necessary collar, leash, and poop bags, consider purchasing dog booties, a jacket, or even doggles (yes, dog goggles) to protect your pup from the cold. You'll find a number of dog-accessory and outdoor shops in town, like Gardenswartz, Pet Haus, Creature Comforts, and the Durango Outdoor Exchange offering gear from brands like Ruffwear and Durango-founded Zuke's. 
Choosing the Perfect Trail: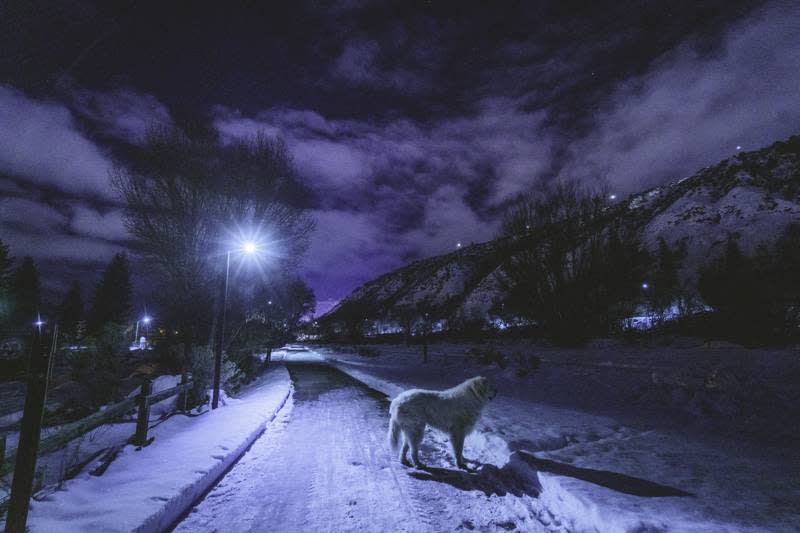 Photo - Cole Davis
Happiness is a warm, tuckered out puppy. Whether you're cross-country skiing, snowshoeing, hiking, or sledding, it's important to assess the physical capabilities of your pup before choosing a trail
Best Pupsitters and Groomers:
A doggy spa day at the local groomer or pet resort can provide the opportunity to explore other activities in Durango, like spending the day at Purgatory Resort, aboard the Durango Train, or at your new favorite local restaurant.
Durango Pet Resort offers boarding and daycare for cats and dogs, as well as a complete grooming service. With a combined 45 years of experience between the three groomers, the team knows how to keep your pet looking and feeling glam.
Healthy Hounds and Fat Cats provides full service doggy and kitty daycare, grooming, and a boutique store where you can find pet food, vitamins, cleaning products, treats, toys and more. It's an ideal space for dogs to socialize and play while you do your own thing.
Durango Pet Sitting offers professional service to locals going out of town, covering the areas of La Plata and Montezuma County. The expert sitters will come to your own house, meaning your pets can stay home, be socialized, exercise, and dine in a familiar space and without any fuss.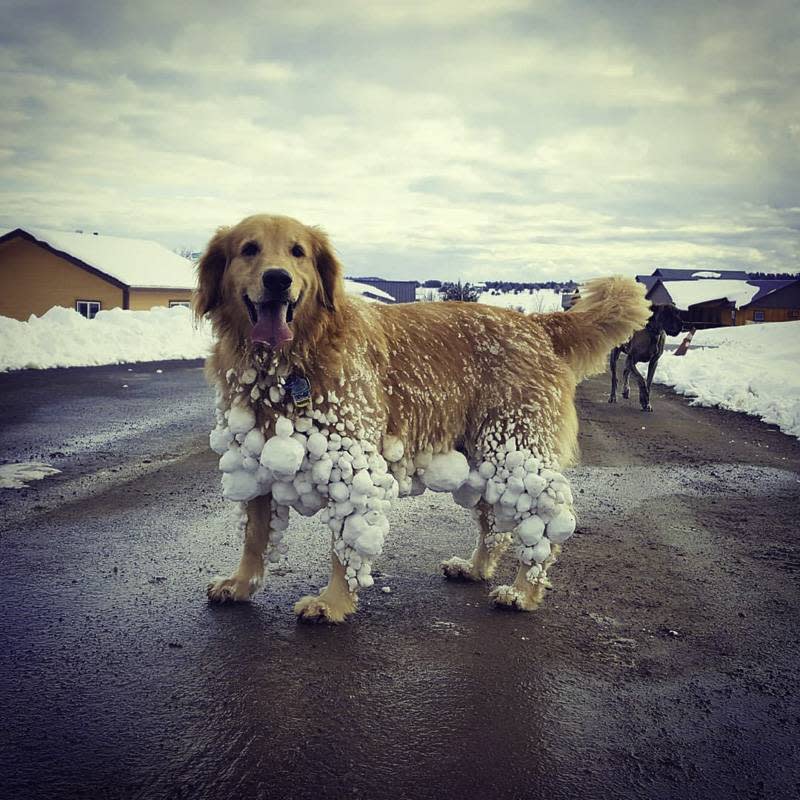 Photo - Instagrammer @jwdenier85
This little snowball was the inspiration for this blog! This photo had a record number of likes on our Instagram account!