You don't need to live on the coast to enjoy water sports. Sailing, surfing, tubing and even diving are all a short ride away when you make your basecamp in Durango, Colorado. The Grand Opening to Nature's Waterpark takes place every spring, when snowmelt begins to flood our creeks, rivers, alpine lakes, and vast reservoirs with the crystal clear water from up high.
If it can be floated, surfed, swam, or sailed, you'll find a piece of it in your favorite mountain town. There may not be a man-made Texas Schlitterbahn, a Utah Cowabunga Bay, or a Florida Disney World, but our adventures are carved by nature and that's the real deal.
We've ranked all of our favorite aquatic sports, from the most relaxing to the highest intensity. In Durango, you'll find all the waterfalls, tanning ledges, lazy rivers, swim-up beaches, and azul blue pools that every waterpark has only tried to recreate.
1. Vallecito Reservoir | The Swim-up Beach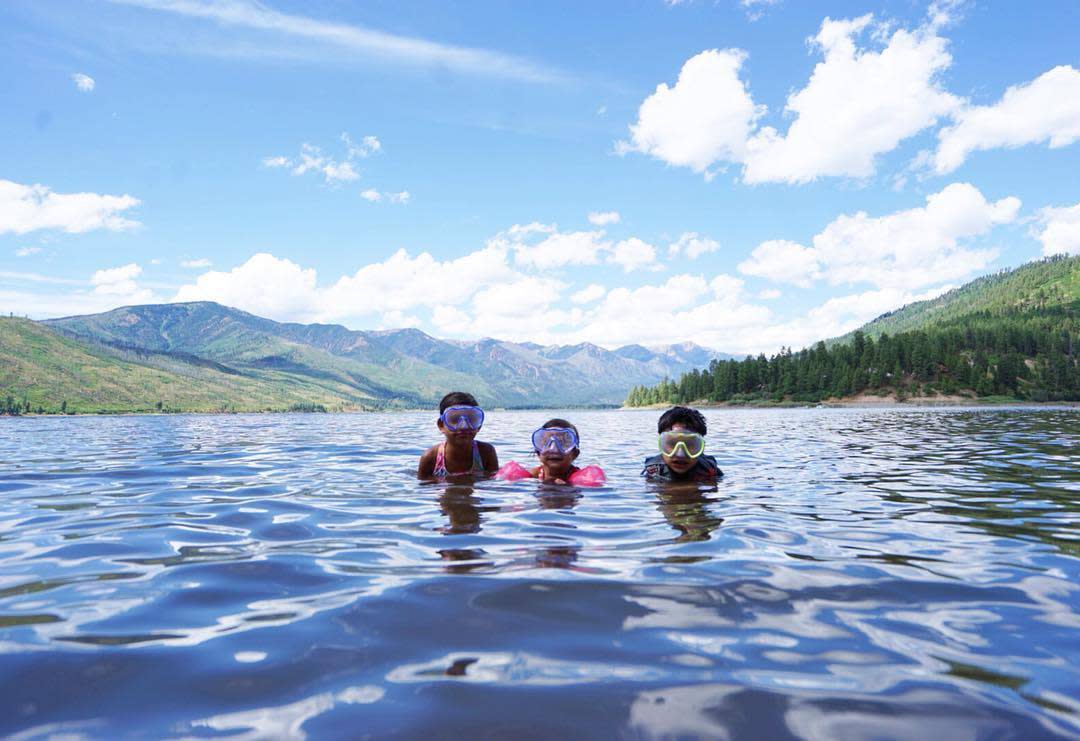 Photo: Instagrammer @jessicarawls06
Vallecito Reservoir is located just 18 miles from Durango, but the winding, scenic road to get there, combined with its high elevation and slow paced, deep mountain community make the area feel like its own little world. A day here is considered the local way to "get out of town." You'll find opportunities for fishing, sailing, hiking, paddling, floating, boating, and everything in between at this high-altitude lake sitting at 7,800', but perhaps the best part about a trip to Vallecito isn't just the diversity of activities to take on, but how family-friendly every event is.
Ranked as one of the 14 most Swimmable Lakes in Colorado by the Denver Ear, Vallecito Reservoir's boasts 12 miles of shoreline and nearly all is public land. With 4.3 square miles of explorable water and two designated beach sites for swimming, you'll find that it's a breeze to get away from the crowds and enjoy some personal family and friend time. Spend private sunbathing days on the shore, pack floats and a picnic or plan to visit one of the lakeside grills for dinner, like the favorite Rusty Shovel.
2. Twilight Lake | The Pedal Boat
Located across from Purgatory Mountain Resort, the ski area's Twilight Lake is proud to share some of the best mountain views to be had in the San Juan National Forest, just right off the road. The resort rents all kinds of equipment; from paddleboards to canoes, inflatable boats and kayaks, but the most entertaining of vessels to rent is probably the pedal boat. With seating for up to five people, a pedal boat is great for families, especially with young ones, wanting to stick together and explore. You will all need to work together to navigate the crystal clear waters to and from shore, and chances are you won't get away from the action without some belly laughing and (un)intentional splashing.
3.  The Animas River Trail | The Lazy River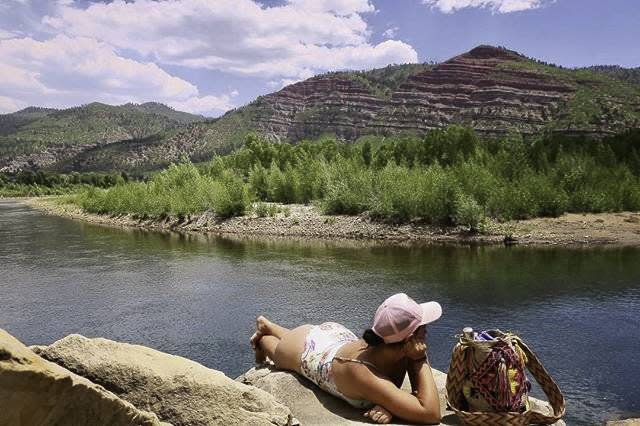 Photo: Instagrammer @tierrasierra
The lower Animas River, which cuts directly through downtown Durango, serves as a year-round playground for fly fishermen and hikers. But wait patiently until late July and early August and Nature's Lazy River will open to the public for all swimming activities.
Grab a life jacket, your favorite inflatable swan or double-tube and hike the Animas River Trail from town. The best put-in spot can be found at 29th Street at Memorial Park, where you can ride all the way to Schneider Park at 9th Street. Stop anywhere along the way or sit the whole ride, but make sure to watch for wildlife and look underneath the glassy surface for fish so you don't miss out. You will absolutely get wet, and though you may earn a few bumps and bruises, you'll come away with memories to last a lifetime.
If you have questions or uncertainties, reach out to your local rafting guide for support and a map. The ideal range for tubing on a river is 100-200 cubic feet per second (cfs), and the lower Animas River generally achieves this range in early August. You can check to make sure the flow is safe through the USGS water data site.
4. Lake Nighthorse | Friday Night Sailing Regatta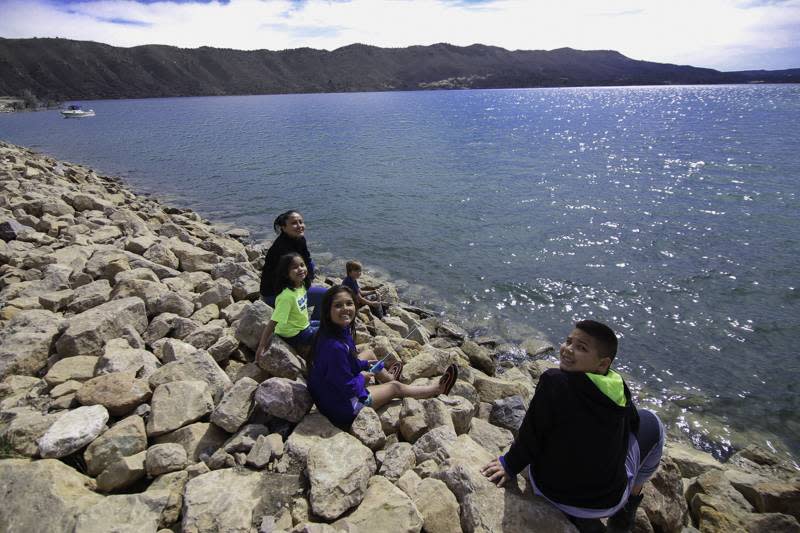 Photo: Cole Davis
We have all eagerly awaited the official opening of Lake Nighthorse, located less than three miles from Main Avenue. Now that it has finally arrived, we just can't keep our jaw off the ground reading reports of 22" fish caught on kid-sized fishing poles and epic water days spent in canoes. With the partnership between the reservoir and 4Corners River Sports, we're extra stoked for Friday Night Sailing Regattas. Three of the events have already been hosted, on June 29th, July 6th, and July 27th. Each was such a great hit that we can't wait for more evenings spent enjoying alpine wind on the water. RiverSports offers onsite rentals, as well as information about sailing on the lake. Definitely reach out if you're ready for a non-coastal experience of a lifetime.
5. Molas Lake | SUP Board the Deep End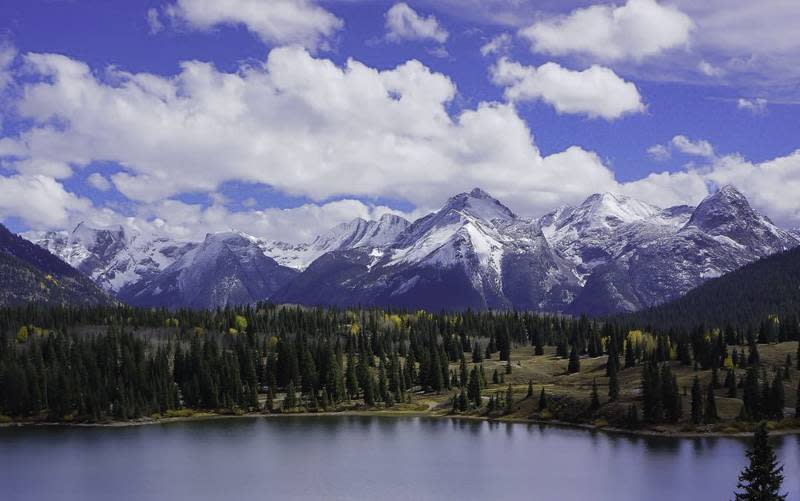 Photo: Instagrammer @hankblumphotography
The flexibility required for certain yoga poses may allude all of us, but the balance needed for on-water yoga may be easier to practice than you think. Rent a SUP board from the Molas Lake Campground Park and dive in at one of the most scenic, managed campgrounds this side of the Colorado Trail. Enjoy crisp, clean air at 10,515', and after your shoulders are properly sore and your quads shaking from warrior pose, check in to a campsite right by the water and stargaze yourself to sleep.
6. Spud Lake | Take a 4WD to a Mountain Oasis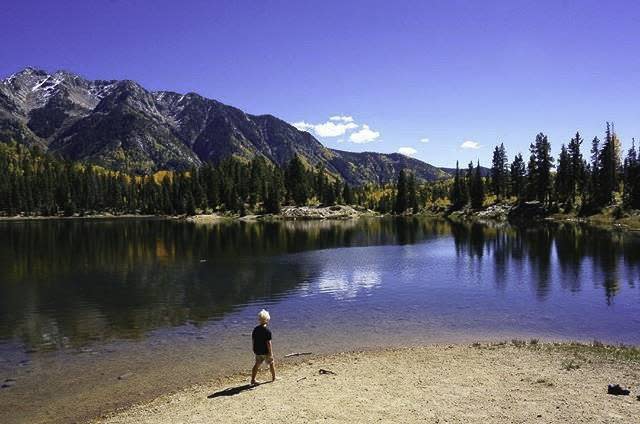 Photo: Instagrammer @rachellesfish
The thrill is in the journey, not the destination, unless we're talking about Spud Lake, where you will completely enjoy both. When you combine a rowdy, cliff-hugging off-roading adventure with an alpine lake paradise, it's about a 50/50 split on which element is more fun. Take the South entrance to Lime Creek for the most direct, fast-climbing route up to the lake, or enjoy the long way on the 4-hour, 12 mile trip from the North Entrance up beyond Coal Bank pass. Your road will end where the 3.1 mile loop trail begins, which is marked by a beaver pond. Hike the moderately strenuous 400' climb to a rocky mountain wrapped paradise. It's one of the most accessible yet remote alpine lakes in the region, so enjoy the wildlife and wildflower watching and take your time.
There are secret waterfalls to be found all up and down Lime Creek road, so don't be afraid to make frequent stops along the way.
7. The Lower Animas River | Paddle Rapids on a Ducky
Springtime brings a deluge of liquid ice through the Animas River, meaning that for those looking for one harrowing, radical, ice cold adventure not too far from town, a guided Ducky tour is the way to go. Durango Rafting Company will set you up with a single-seat inflatable kayak, helmet, PFD and all the necessary equipment. That means you'll even have a wetsuit for the cold days. Even in the slow water days, the independence of doing your own creek running from a ducky adds to the thrill of the adventure. Take a half-day or two hour trip with your local guide.
8. Whitewater Park | Surf Smelter Rapid
Folks who played at the Whitewater Park near downtown Durango may be shocked and soaked by the new renovation. The Corner Pocket is a surfer's dream, while the infamous Smelter Rapid is only what you make it: the stuff of nightmares or legend. We recommend you have a guide or some experience if you take on this ride. Looking to spectate before getting in on the action? Fall in love with the annual Animas River Days competition, where you can enjoy the inflatable rodeo, raft slalom, freestyle kayaking competitions, boatercross, SUP races and more.
9. Clear Lake | Scuba Dive an Alpine Lake
Yes! Scuba enthusiasts and certified divers can celebrate knowing our landlocked home has its own dive center, and it's one of the best. You can take all of the necessary classes and programs right here in town at the 5-star PADI Center, Splash Down Diving, and join an awesome group of Colorado locals who love to go deep up high. You can find a full list of local diving adventures on their website, but what intrigues us the most is the opportunity to tour the aptly named Clear Lake at nearly 12,000' up near Silverton. A worthy destination even for foot hikers, think of the possibilities once you strap an air tank to your back.
10. The Upper Animas River | Spend Four Days Conquering Whitewater
If you're ever ridden the historical train from Durango to Silverton, chances are you've studied the torrential flow of the Upper Animas River, which has carved a stunning serpentine path through the deep set rock canyon. Think a rafting trip up here is out of reach? Think again. Mild2Wild Rafting offers several different guided tours of the Upper Animas. You can take a full day trip or go all the way and spend three nights, four days camping in one of the most beautiful, remote regions of the country from a 15-foot self-bailing raft. It's a world rocking, adrenaline-pumping ride featuring more than one-hundred rapids, three class V rapids, stunning views of 14,000' peaks and one unbelievable story to pack home in your suitcase.