Durango, Colorado, is a paradise for nature lovers, and one of the main draws to this area is its picturesque lakes. Surrounded by majestic mountains, these pristine lakes offer a tranquil escape from the hustle and bustle of everyday life. With crystal-clear waters, lush forests, and abundant wildlife, these lakes provide visitors with the perfect opportunity to relax, unwind, and immerse themselves in the beauty of the great outdoors. Whether you're interested in fishing, boating, kayaking, or simply soaking up the sun, the lakes near Durango are the ideal destination for anyone looking to connect with nature.
The Durango area is home to many stunning lakes that offer opportunities for fishing, boating, and other outdoor recreational activities. Here are ten of the most beautiful and famous lakes in the region for you to visit. 
#1 Lake Nighthorse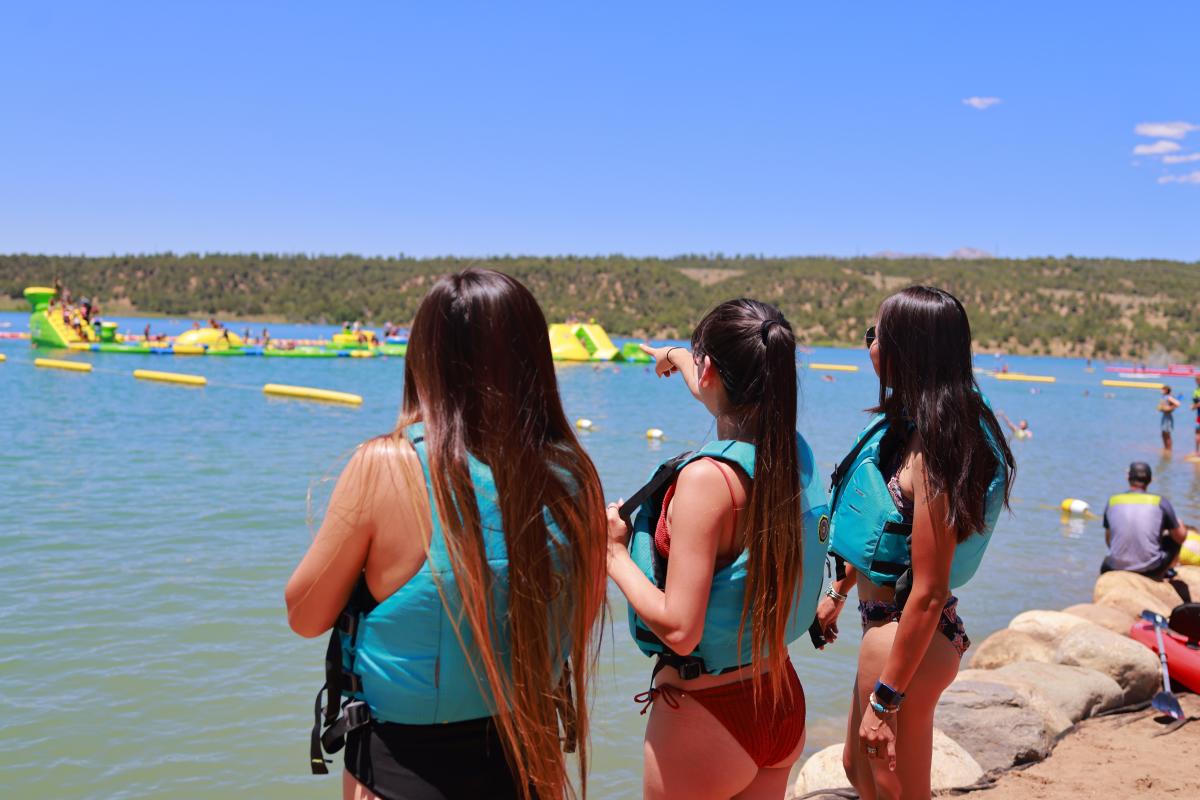 Lake Nighthorse is a stunning reservoir just a few miles from downtown Durango and is one of the more versatile lakes on this list in terms of outdoor recreation opportunities. This artificial lake was created by constructing the Ridges Basin Dam in 2009, and it has quickly become one of the area's most popular recreational destinations.
The lake offers various outdoor activities, including swimming, fishing, boating, paddle boarding, and a giant Wipeout-style obstacle course. The shoreline has picnic tables, benches, and grills, making it an excellent spot for a family outing or a day trip with friends.
The 2.3-mile out-and-back Lake Nighthorse Trail offers some stunning views of the surrounding area, highlighting the lake as a must-see destination for anyone visiting the Durango area.
#2 Vallecito Reservoir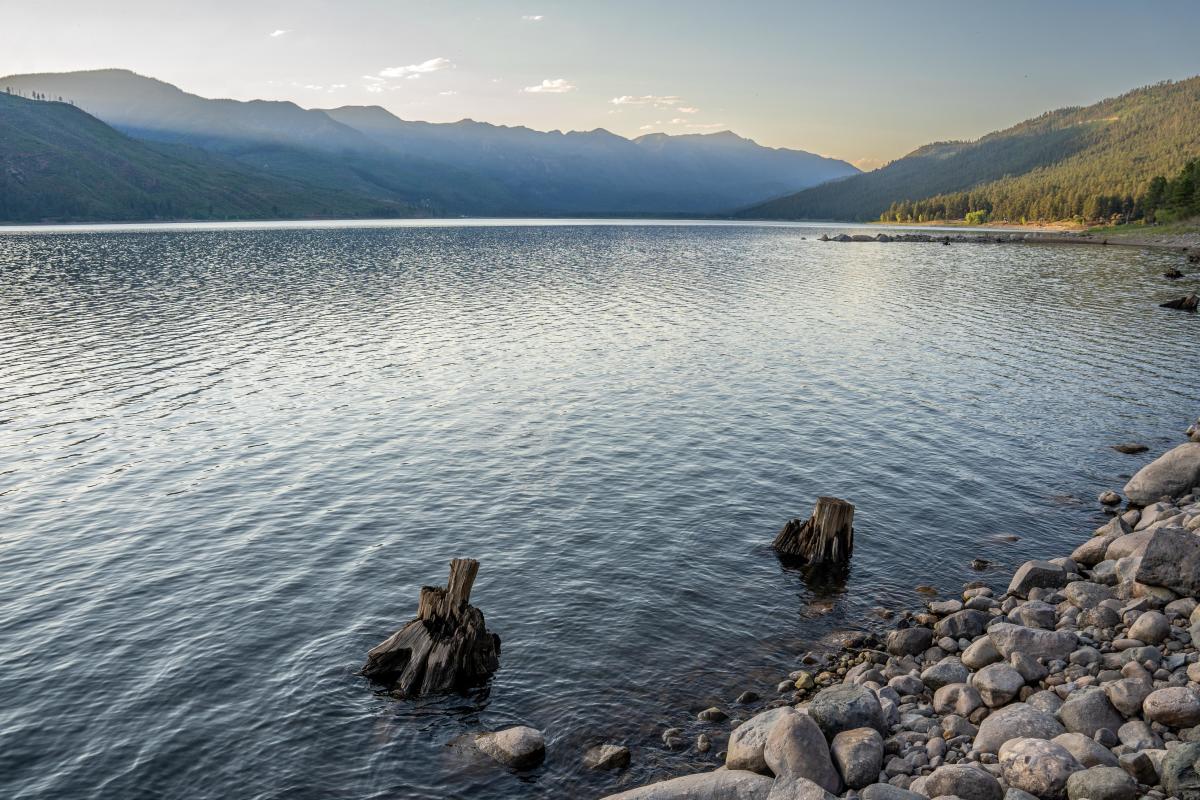 Vallecito Reservoir, located about 18 miles northeast of Durango, is a popular destination for boating, fishing, and camping. Top-of-water activities are allowed here, but not swimming due to safety concerns.
The San Juan National Forest surrounds the reservoir, providing a beautiful backdrop for outdoor activities. It is the highest manmade reservoir in Colorado, and visitors can rent boats or bring their own to explore the 12 miles of shoreline.
The reservoir is also home to various fish species, including rainbow and brown trout, kokanee salmon, and northern pike.
Camping options are available at the numerous campgrounds around the lake, with sites ranging from primitive to full hookups. Hiking, biking, and backpacking trails are also available for those exploring the area on foot or two wheels.
#3 Lemon Reservoir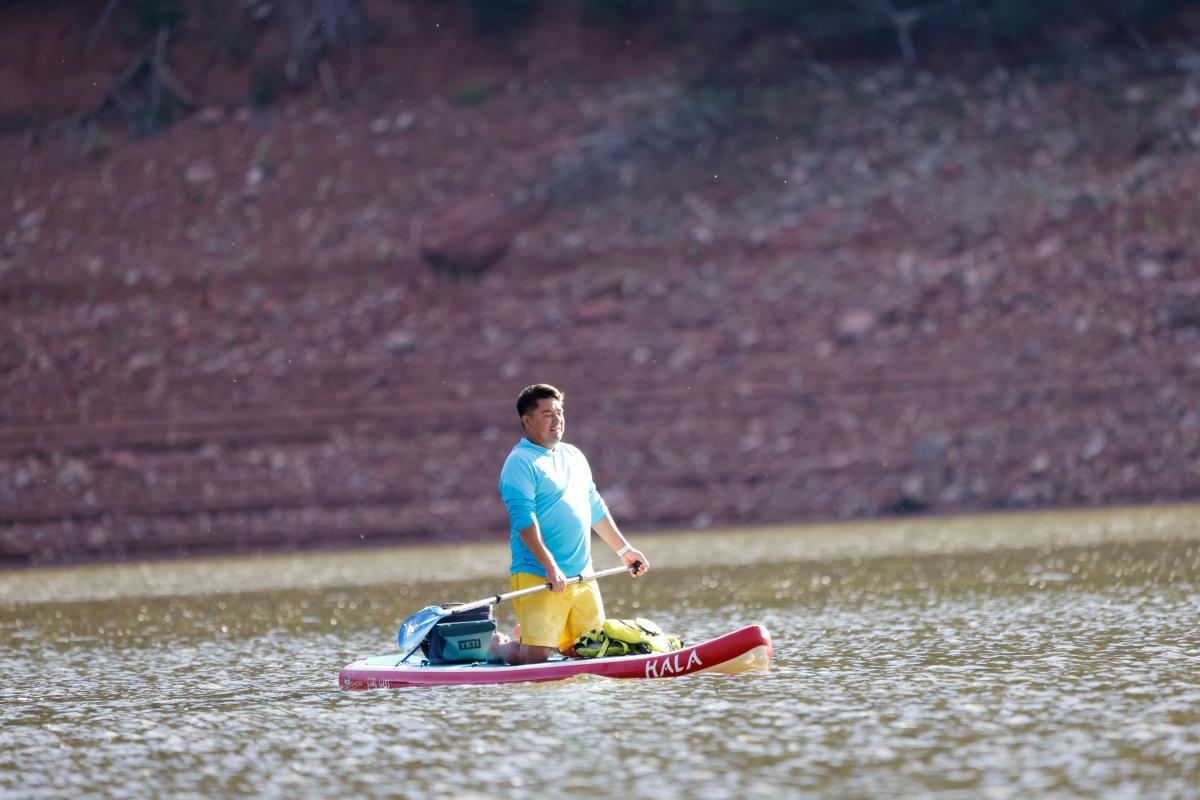 Lemon Reservoir, located about 16 miles northeast of Durango, is a beautiful alpine lake surrounded by the San Juan National Forest. With 612 surface acres of water and 10 miles of shoreline, this reservoir provides excellent opportunities for fishing, boating, and kayaking. The reservoir is stocked with rainbow, brown, and cutthroat trout, making it a popular destination for anglers. Visitors can hike the surrounding trails or picnic by the water's edge.
Florida Campground, located just north of the reservoir, accommodates up to 75 people and has six double tables, a buffet table, four fire grates, and RV parking. Its scenic beauty, abundant camping opportunities, and world-class alpine fishing spots make it an angler's overnight paradise.
#4 Haviland Lake
Haviland Lake is a mystical mountain lake tucked 20 miles away from Durango off of Highway 550. The lake is surrounded by pine and aspen trees, making it a popular spot for fishing, hiking, and picnicking. The lake is stocked with rainbow trout and can be fished from the shore or a wakeless watercraft. Perched above the lake in the forest, the primitive campground at Haviland Lake is open from May to September and offers private tent sites and a group camping area.
The area has several hiking trails, including the Haviland Lake Trail, a 3.8-mile loop that circles the lake and provides runners and hikers stunning views of the San Juan Mountains—with a hidden cave ready to be found off the beaten path. 
#5 Andrews Lake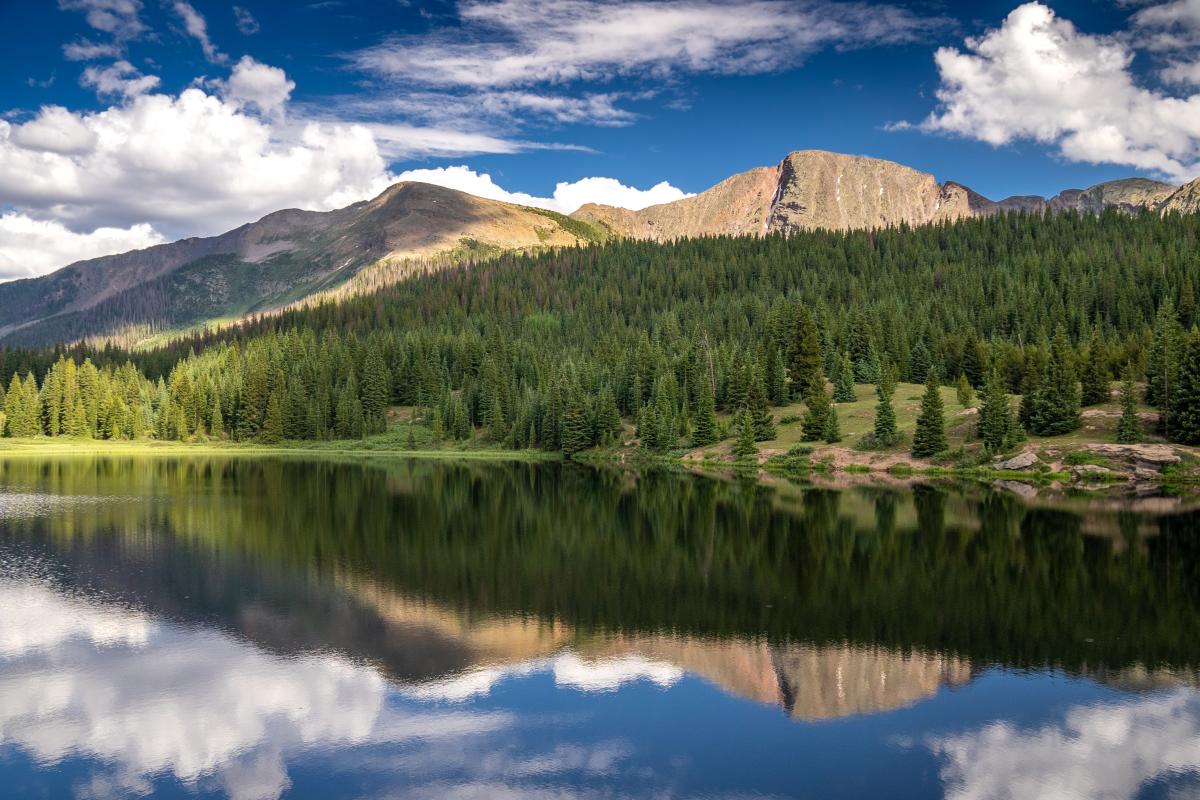 Also off Highway 550, Andrews Lake is a stunning alpine lake in the San Juan National Forest, approximately 40 miles northeast of Durango. With alpine views that reportedly make visitors hearken back to "The Sound of Music," Andrews Lake is a popular destination for fishing, hiking, and picnicking.
The lake is stocked with rainbow and brown trout, making it a prime spot for anglers; however, it is not open for boating. At the day-use area, there are four first-come, first-serve picnic sites.
Visitors can also enjoy the 0.8-mile Andrews Lake Trail, which offers peaceful alpine scenes. Andrews Lake is a must-visit destination for anyone looking to enjoy the beauty of the great outdoors in the Durango area.
#6 Molas Lake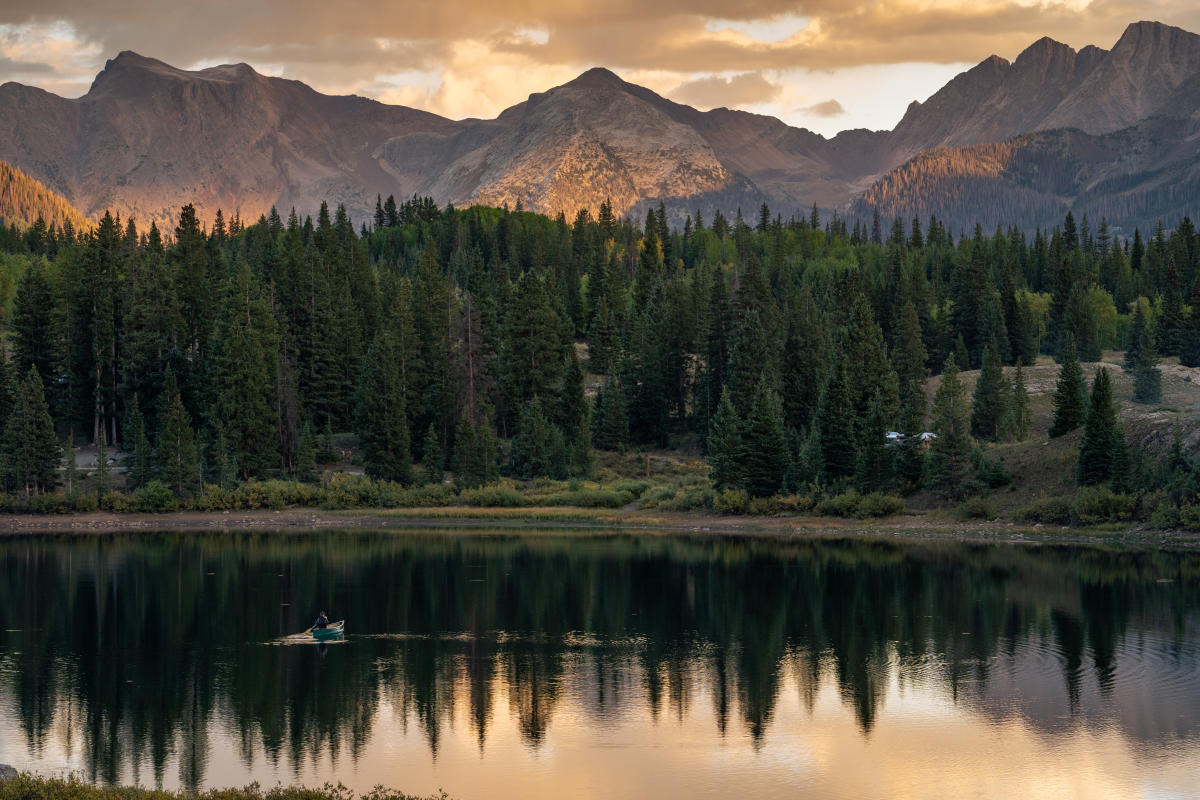 Molas Lake, another high-altitude lake just off the Million Dollar Highway, is home to one of Colorado's most beautiful developed camping sites. Located about 42 miles north of Durango, the 25-acre lake offers breathtaking views of the surrounding San Juan Mountains and a variety of recreational activities.
Visitors can fish for trout in the clear waters, hike on the lakeside Molas Lake Trail, or take a scenic drive to the nearby Coal Bank Pass for even more stunning views.
Unfortunately, swimming is not allowed at the lake. Of course, the lake also has a bustling campground with 58 campsites and a camp store surrounded by national forest land, making it an excellent spot for a luxurious mountain getaway. It also features direct access to the 486-mile Colorado Trail. 
#7 Little Molas Lake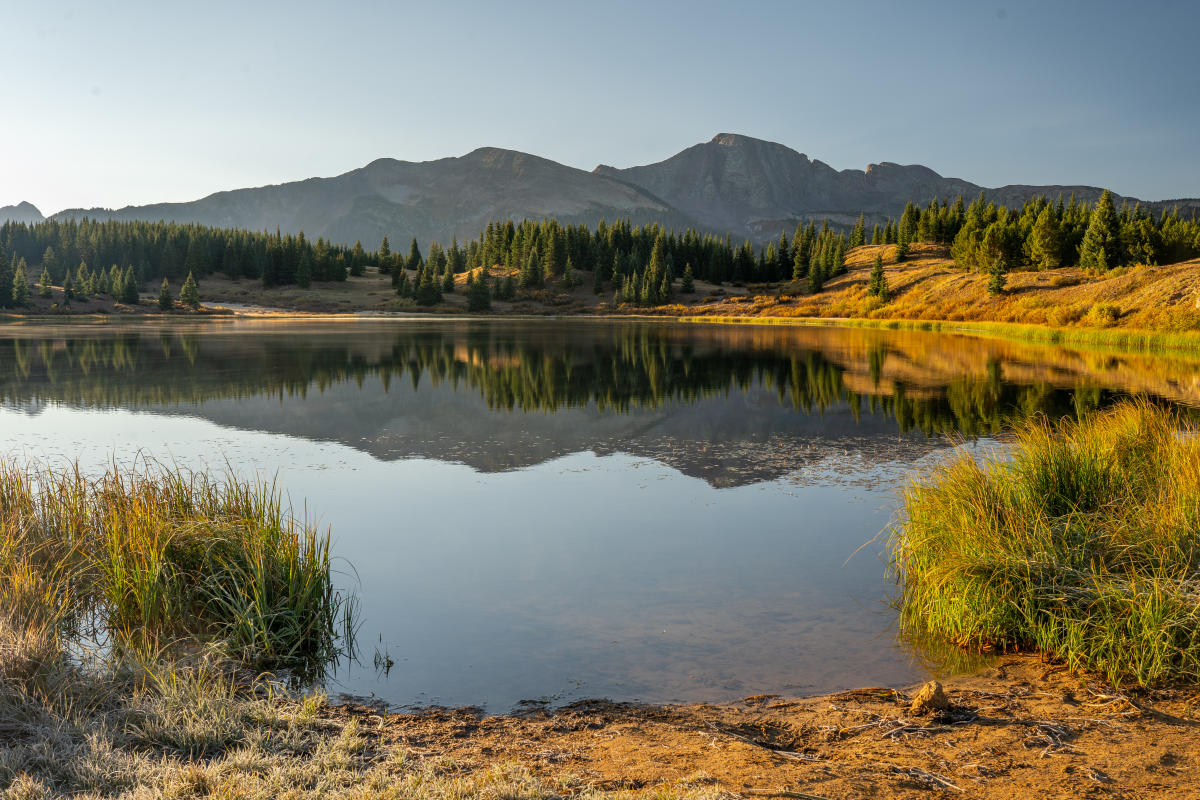 Just west of Molas Lake lies Little Molas Lake, a small but scenic lake just off the Million Dollar Highway leading to Molas Pass. The lake is surrounded by the imposing "Turkish Peaks" and dense pine forests, making it a popular spot for camping, fishing, hiking, and picnicking. The primitive campsite is first-come, first-serve and offers ten campsites along the water of Little Molas Lake.
The lake's clear waters are stocked with brook, rainbow, and golden trout. The lake is also home to several hiking trails that wind through the surrounding wilderness, including the adjacent 486-mile Colorado Trail and the 6.2-mile out-and-back Little Molas Lake Trail.
Visitors can enjoy stunning views of the surrounding peaks and valleys from various vantage points along the trails.
#8 Potato Lake (Formally Known as Spud Lake)
Potato Lake is a small, serene lake requiring an adventurous spirit, a sturdy vehicle, and strong legs. Visitors must hike the 1-mile Potato Lake Trail off Lime Creek Road.
Upon arrival, visitors will see that lush green forests surround the lake and offers stunning views of the surrounding Needle Mountains. Fishing enthusiasts can try to catch brook, cutthroat, and rainbow trout. Visitors can also enjoy hiking and mountain biking on the nearby trails that offer scenic views of the lake and its surroundings.
Visitors can disperse camp on nearby public lands to extend their stay. While this is one of the more challenging lakes to reach on this list, it's a hidden gem in the wilderness.
#9 Jackson Reservoir
Jackson Reservoir is located in Mancos State Park and offers a variety of recreational opportunities for visitors. The reservoir is open for fishing, with rainbow and brown trout being the most commonly caught species. Boating is also permitted on the reservoir, with non-motorized boats allowed. There are boat ramps available for easy access to the water. Additionally, hiking trails around the reservoir, with easy access to the 15.5-mile Chicken Creek Trail system, provide visitors with scenic views of the surrounding La Plata Mountains. Jackson Reservoir is a popular spot for camping, with several campgrounds nearby that offer RV and tent sites—including heated yurts that are perfect for winter adventures.
#10 Navajo Reservoir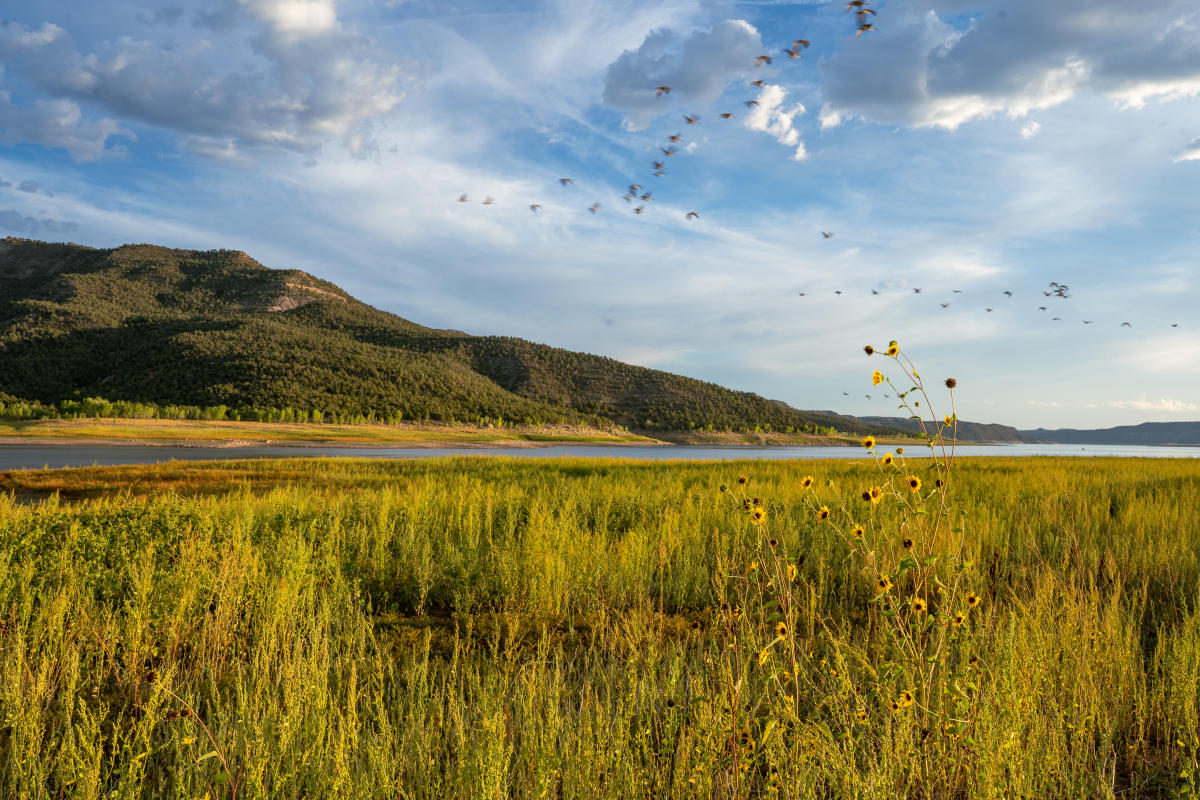 Only an hour-long drive from Durango, Navajo Reservoir is the largest body of water on this list, located on the San Juan River, just south of the Colorado-New Mexico border. This reservoir is a popular boating, fishing, hiking, and water sports destination.
With over 150 miles of shoreline and nearly 15,000 acres of water between Colorado and New Mexico, there are plenty of opportunities for recreation, including camping, hiking, and picnicking. Camping reservations are required for the sites at Navajo Reservoir, of which there are 138 (including RV sites). Navajo's developed campgrounds have amenities like showers, flush toilets, and two cabins for rent—five nearby lakeside hiking trails snake along the reservoir's shoreline.
Fishermen can catch various species along the reservoir, including northern pike, smallmouth bass, catfish, and bluegill. Here's an extra perk: swimming is allowed on the New Mexico side of the reservoir. 
Conclusion
Durango, Colorado, and its surrounding areas offer a variety of stunning lakes for outdoor enthusiasts to explore.
There's something for everyone, from the vast Navajo Reservoir to the smaller but secluded Potato Lake. Lake Nighthorse and Vallecito Reservoir offer just about everything for lake enthusiasts, while Haviland Lake and Andrews Lake offer perfect alpine hiking and picnicking opportunities. Molas Lake and Little Molas Lake are ideal for families and Colorado Trail seekers, while Lemon Reservoir and Navajo Reservoir are great spots for fishing. Jackson Reservoir in Mancos State Park offers more than meets the eye, and Navajo Reservoir is a popular destination for all types of water sports.
With such a wide range of options, there's plenty of fun on the lakes near Durango.