Enhance the Enjoyment of Durango, Colorado's Natural Beauty By Being Firewise: Tips & Tricks on How You Can Prevent Wildfires When You're Enjoying the Great Outdoors or Camping.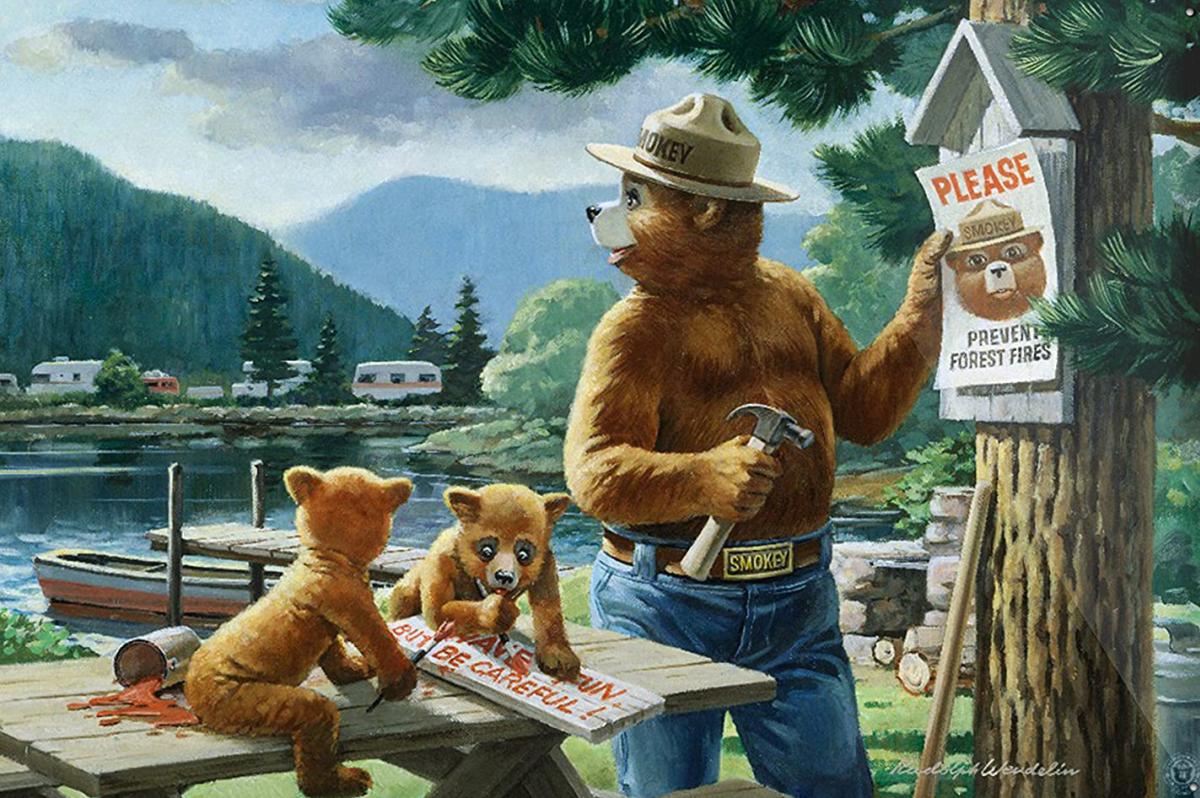 Smokey the Bear is a pretty busy bear and is unable to join every campsite for roasting marshmallows and telling stories over the fire, but we can all bring the spirit and practices of Smokey the Bear with us every time we head out for a hiking or camping adventure. Being prepared for outdoor adventures enables you to enjoy them even more, and being firewise is one of the best ways you can be prepared. 
Being firewise is an essential skill that is very important for your enjoyment of the outdoors as well as the enjoyment of the countless hikers and campers that will follow in your footsteps. Colorado is naturally beautiful, but also naturally susceptible to wildfires due to the dry climate and other environmental factors, so it's very important that we all do our part to help prevent wildfires. The more we practice fire safety when we are outside or camping, the more we can all enjoy the great outdoors. 
With the Great Outdoors Comes Great Responsibility: Have Fun and Practice Fire Safety When Enjoying the Great Outdoors in Durango, CO.
Check for Fire Restrictions in Durango and La Plata County Before You Head Out
Check for Fire Restrictions in the San Juan National Forest Before You Head Out
Be Prepared and Know the Conditions & Restrictions Before You Head Out
Tips for Fire Safety and Prevention for Camping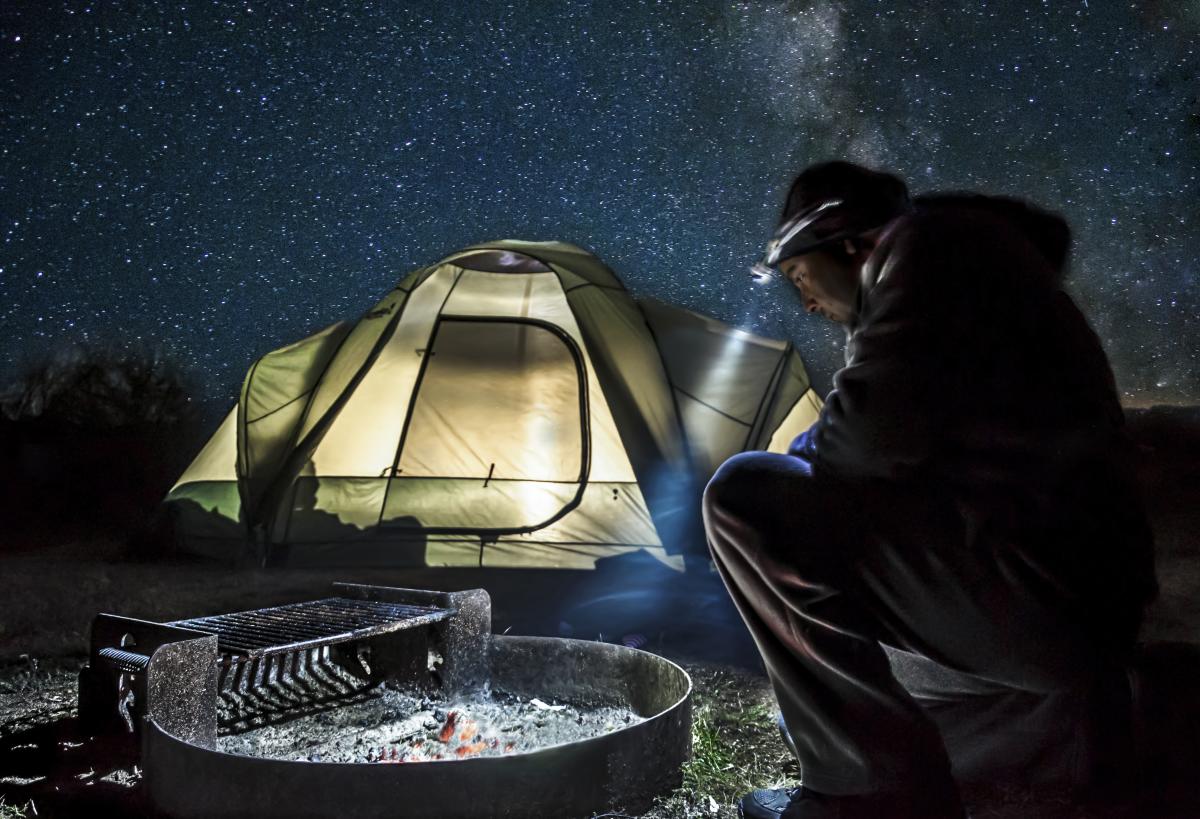 Below are Tips and Resources for Colorado Travelers to Help Prevent Wildfires and Protect Our Great Outdoors:
Keep campfires small and manageable.

Never let a fire burn unattended.

Properly maintain and watch campfires.

Do not build a fire at a site in hazardous, windy, or dry conditions. Check to see if campfires are permitted.

Do not build a fire if the campground, area, or event rules prohibit campfires. Check with the campground or forest representative.

Use an existing fire ring or fire pit. If there is not an existing fire pit, and pits are allowed, look for a site that is at least 15 feet away from tent walls, shrubs, trees or other flammable objects. Also, beware of low-hanging branches overhead. 

Supervise children and pets when they are near fire.

Never cut live trees or branches for fires.

Fire restrictions and bans are set by local jurisdictions and by individual forest agencies. Check with the local sheriff's office, fire department or the federal forest agency before lighting a campfire this summer.

If you think it isn't safe enough to light a campfire, choose to be safe and not start one.

Properly extinguish and dispose of cigarettes and other smokables.

When putting out a fire, water it until you can handle the embers.
How to Extinguish Your Campfire Properly
Extinguish your campfire properly by following these steps from Smokey Bear and US Forest Service:
Allow the wood to burn completely to ash, if possible.

Pour lots of water on the fire — drown all the embers, not just the red ones.

Pour until the hissing sound stops.

Stir the campfire ashes and embers with a shovel.

Scrape the sticks and logs to remove any embers.

Stir and make sure everything is wet and they are cold to the touch.

If you do not have water, use dirt. Mix enough dirt or sand with the embers. Continue adding and stirring until all material is cool. Remember: Do not bury the fire, as the fire will continue to smolder and could catch roots on fire that will eventually get to the surface and start a wildfire.
Tips for Fire Safety and Prevention for Outdoor Fire Pits and Fireplaces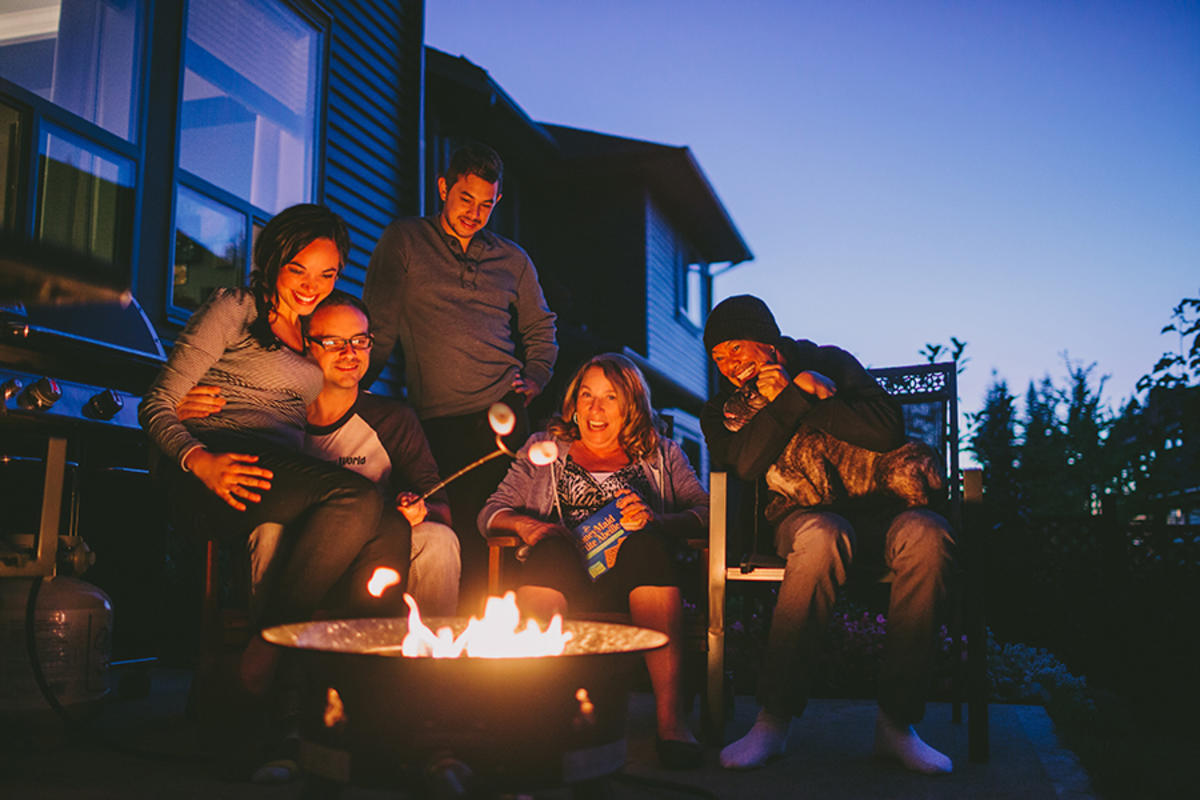 The NFPA says outdoor fire pits and fireplaces cause thousands of grass and brush fires annually. While these can be a charming addition to your backyard, it is essential to remember to use them safely. Roast marshmallows or cozy up beside the hearth this fall and winter with these safety tips in mind.
Ensure you have installed proper ventilation along with your outdoor fireplace.

Keep a fire extinguisher on hand, and make sure you and your whole family know how to use it correctly.

Keep debris and waste away from your fire pit or fireplace.

Prune nearby trees and bushes regularly.

Keep children and pets at least three feet away.

Never leave an outdoor fire unattended.

Use properly sized logs that fit inside your fire pit or fireplace.

Only burn intended fuels (no newspapers, magazines, cardboard boxes, or trash for kindling).

Always extinguish your fire when you turn in for the night.
Tips for Fire Safety and Prevention for Outdoor Candles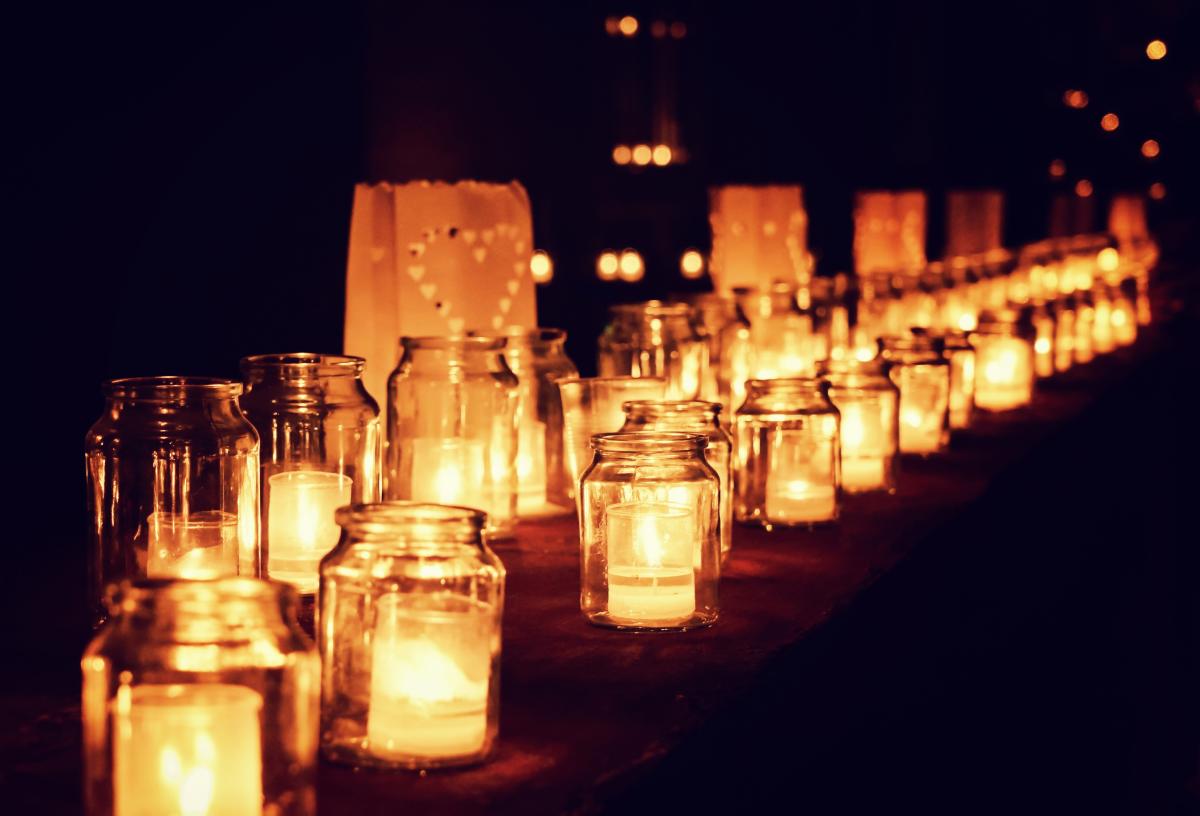 Candles can add lots of character to your outdoor dining ambiance. But if you leave them too close to flammable materials, they can quickly turn into your worst nightmare. According to the NFPA, this is now more than half of all candle fires start. Here are some tips for using candles outdoors safely.
Keep burning candles within your sight. Extinguish them if you go back inside.

Never burn a candle beside anything remotely flammable (cloth or paper napkins, decorations, grass, bushes, etc.).

Do not place candles where they could easily be knocked over.

Keep candles out of reach of children and pets.

Keep the pooled wax free of wick trimmings or any other debris.

Place candles at least three inches apart from each other.
Tips for Fire Safety and Prevention for Fireworks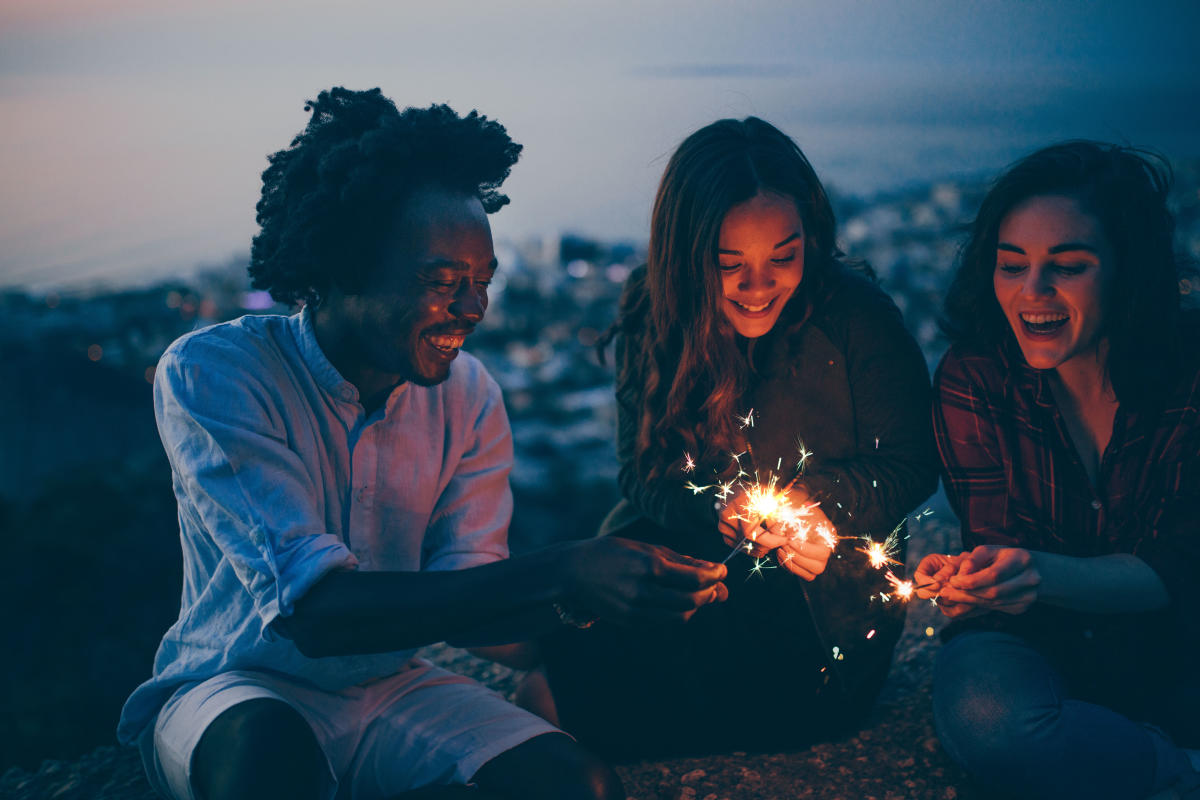 Generally, it is better to enjoy watching a professional fireworks display instead of lighting them up yourself. If your family does choose to set off some fireworks of your own, do it as safely as possible to avoid damaging your home or any of your neighbors' property. It is important to note that any type of firework that leaves the ground is illegal in Colorado. Examples of prohibited fireworks are firecrackers, bottle rockets, lady fingers, mortars and roman candles. Here are the key safety rules for using fireworks.
Obey all local laws on use of fireworks. They were created to keep people and homes safe.

Use fireworks outdoors in a clear area away from buildings. If you live in the country, this is no problem. If you live in the suburbs, drive out of town for firework fun.

Light fireworks one at a time and move away quickly.

Always have a bucket of water and a working hose on hand.

Dispose of fireworks by getting them thoroughly wet and placing them inside a metal trash can away from buildings or flammable materials until the next day.

We hope these safety tips help you better understand how to prevent outdoor fire hazards.

Celebrate National Fire Prevention Month with us by using grills, candles, fire pits, fireplaces, and fireworks responsibly.
Know and Follow the Current Fire Restrictions
Arming yourself with up-to-date information about fire restrictions in Durango, CO, and La Plata county is as important as checking the weather, and is a tool with as much relevance to camping as your sleeping bag or tent. It only takes a minute to check the local fire restrictions in Durango and La Plata County and to check for fire restrictions in the San Juan National Forest.  It is also important to be firewire and safe when enjoying a fire, candles, torches, and more while in your backyard. Every year thousands of fires are started from backyard fire-pits, so it is important to make sure that you are taking all the necessary precautions so that you and your guests have a safe and enjoyable experience.
Fire restrictions can change very quickly in Colorado due to the weather and climate. It is important to stay up-to-date with local fire restrictions in Durango and all of La Plata County as well as to check for fire restrictions in the San Juan National Forest before, during, and after your outdoor adventures. 
Be prepared before you head out and get the most out of your time in nature by checking the fire restrictions, weather conditions, and more. Know before you go.
Fire Safety Ensure that Everyone Can Enjoy the Great Outdoors and that We Leave No Trace
Being firewise is one of the ways you can leave no trace when enjoying Colorado's natural beauty and spaces. Having fun in the great outdoors is one of the best parts about visiting Durango, and practicing fire safety ensures that you, your friends and family as well as all the hikers and campers to follow in your footsteps can enjoy every moment of time spent outdoors. 
Please take the time to check fire restrictions in Durango and La Plata County as well as in the San Juan National Forest so you are prepared before you head out on your adventure. Please also be firewise at your campground, backyard get-together, or anywhere that you're enjoying the light, sights, and warmth of a natural fire.
If you are unable to have a fire due to fire restrictions you can still light up the night at your campsite or in the backyard with the use of lanterns, solar-powered lights, and other fun light sources. While there is no replacement for a real fire, it is important that you do not start a fire when there are fire restrictions. Instead, you can use a lantern or solar-powered lights to illuminate your campsite. You can also hang a headlamp in your tent for a late-night game of cards or storytelling. Fire restrictions are put into place so that you and everyone that follows in your footsteps can stay safe and enjoy the natural surroundings of Colorado for generations to come.