Guest blog provided by Durango Colorado Vacations
Colorado is comprised of miles and miles of awe-inspiring scenery. The colossal mountains, magical forests, and the breathtaking beauty of the state are bound to leave you speechless. One of the best ways to see this terrain up close is to take an excursion on horseback. Colorado is filled with countless trails and wilderness areas inclusive of horseback riding and horse packing; the town of Durango, in particular, has amazing ranches staffed by friendly guides and, of course, magnificent horses ready to take you on the trip of a lifetime. 
Check out these great places to go horseback riding in Durango so you can start planning your next big Colorado getaway: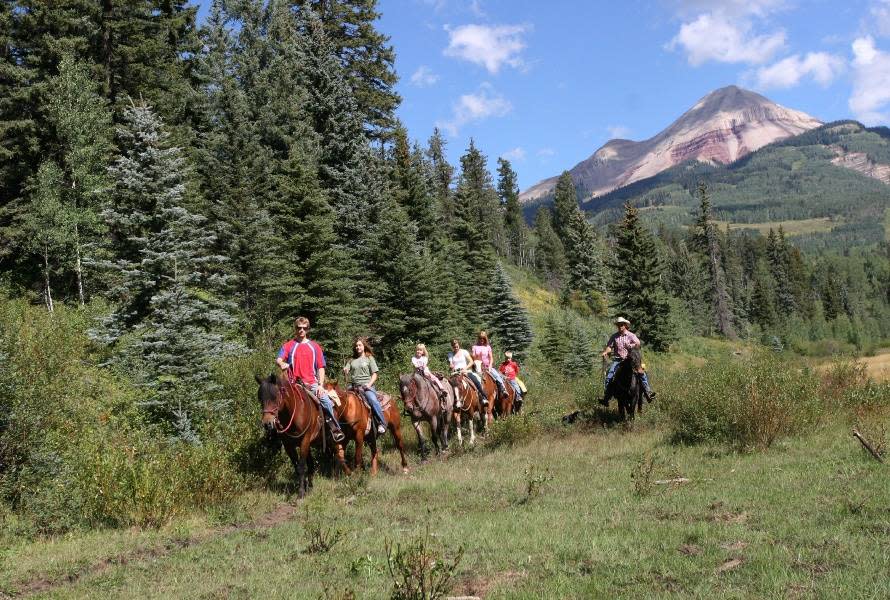 Gallop through the gorgeous scenery of Colorado when you go horseback riding at the Rapp Corral!  Perfect for families, this place provides not only fun fall and spring rides but also sleigh rides in the winter as well.  Located right next to sparkling Haviland Lake, Rapp Corral is an attraction you have to try.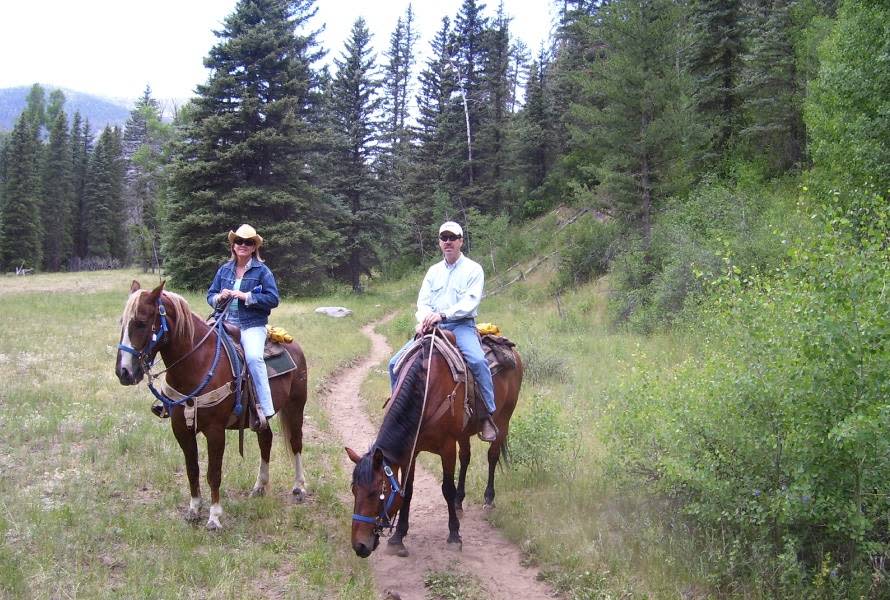 At Hole in the Wall Stables, you can horseback ride through some of the most beloved spots in Colorado!  See the Animas River Gorge, Elbert Creek, and much, much more.  Ride lengths vary; choose from rides that last a half-hour to rides that last an entire day!  Hole in the Wall Stables also provides stagecoach rides, a unique and exciting way to travel throughout the Colorado scenery.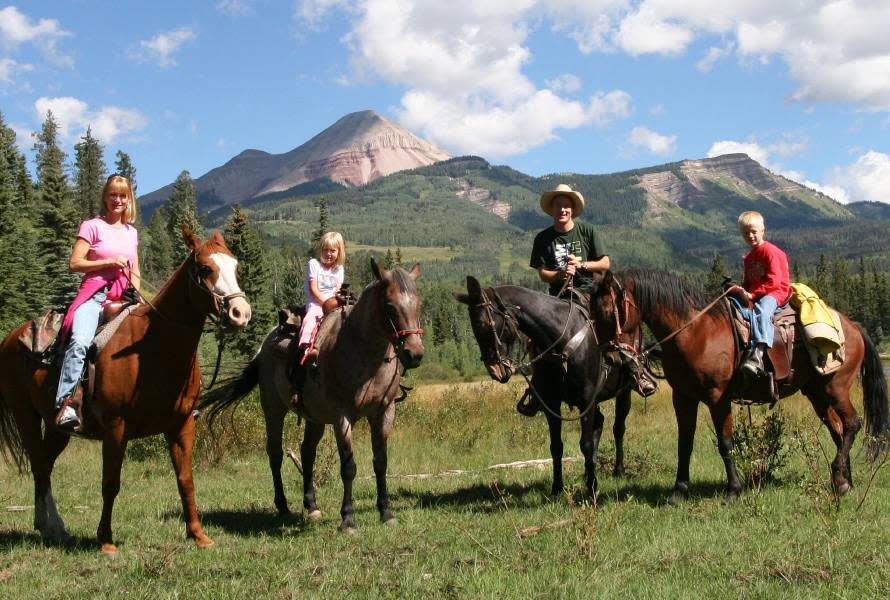 Opportunities are endless at Buck's Livery in Durango!  Go on a trail ride with some experienced guides; you can choose from a variety of rides, including a pony ride for young children or a romantic sunset dinner ride for you and your special someone.  If you want even more of an adventure, try one of their hunting and fishing trips or a pack trip, which entails camping under the starry skies of Colorado.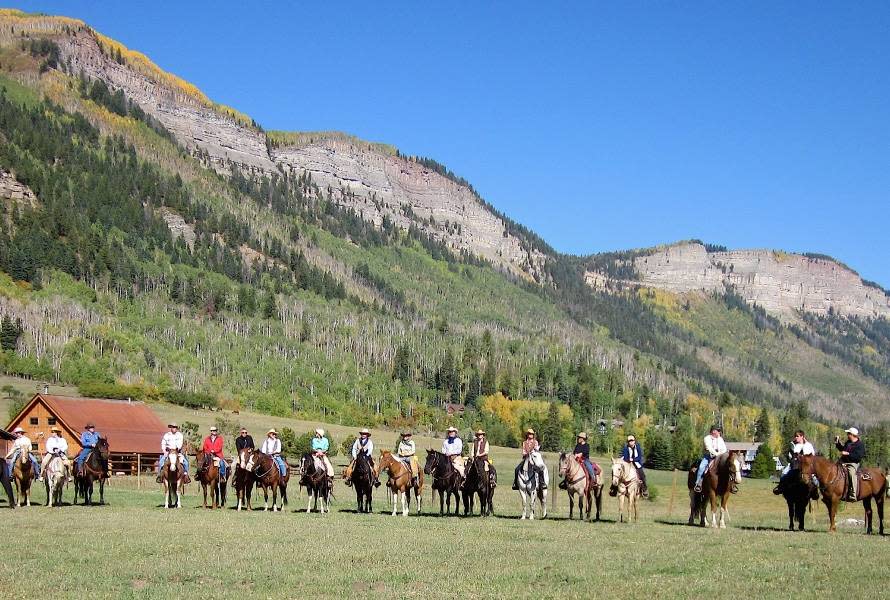 Immerse yourself in the serenity of the San Juan Mountains when you take a horseback ride with Rimrock Outfitters.  Travel through the famous Mesa Verde Park and gaze at the magnificence of the La Plata Mountains.  Rimrock Outfitters offers breakfast and dinner rides, carriage rides, wagon rides, camping rides, and more.  Don't miss this chance to experience one of the best places to go horseback riding in Colorado!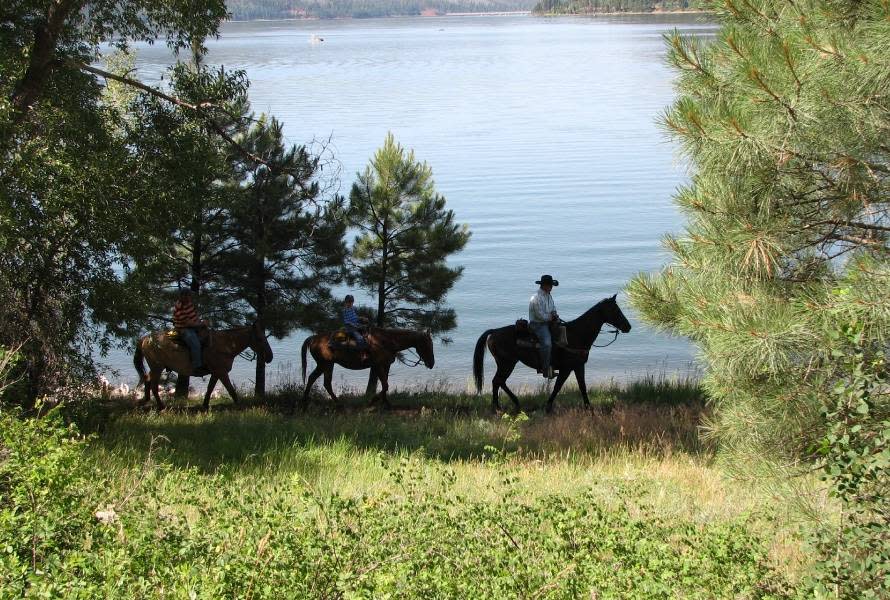 Over the Hill Outfitters will help you truly appreciate Colorado by taking you out on some of the most exciting horseback riding trips ever!  Choose from a day ride in the San Juan Mountains or a five-day basecamp journey through some of Colorado's prettiest locations.  The most authentic way to see Colorado is by plunging into the depths of its wilderness, so don't hesitate!  Book a horseback ride today to spend time with trained professionals in one of the most picturesque places on Earth.