For those looking for an intimate getaway in a cozy mountain town, Durango offers charming and romantic accommodations, award-winning dining experiences, and Winter adventures for a memorable getaway.
With more restaurants per capita than San Francisco, tranquil hot springs, and beautiful mountain landscapes, Durango is the perfect place to bundle up, play in nature, and enjoy a Winter escape. 
For a cozy and romantic Winter getaway, we've created the perfect four-day itinerary to share with that special someone, full of charming activities:
DAY 1
For breakfast, head to Jean Pierre's, a cozy and long-running french bakery with delicious pastries made from scratch. 
Afterward, head down the road to the Woodhouse Dayspa to enjoy a relaxing and tranquil spa day overlooking the Animas River. 
Once your romantic spa day is over, head to Animas Chocolate for a small-batch, artisan chocolate tasting. Animas Chocolate is one of only a handful of bean-to-bar chocolate makers in the world and craft amazing confections and coffee drinks. 
What romantic Winter getaway wouldn't be complete without ice-skating?
After a decadent chocolate tasting, head over to Chapman Ice-rink for ice-skating before dinner. 
For dinner, Primus serves the freshest local and regional vegetables, proteins, and cheeses in a fine dining setting with a very innovative menu. 
DAY 2
With a long day ahead it's the perfect day to sleep in. El Moro Tavern is touted as one of the best brunch spots in town and they most definitely live up to the name. After brunch, head out on highway 160 towards La Plata Canyon to the Durango Dog Ranch for a dogsledding adventure.
Just a mile back down the road lies Kennebec Cafe, a romantic countryside cafe with a tasty and creative menu perfect after a big adventure.
Head back to town and grab a drink at 11th Street Station and enjoy some live music and heated outdoor seating, before heading to Derailed Pourhouse for dinner and delicious craft cocktails. 
DAY 3
Start the day off with delicious crepes from Michel's Corner, before heading to the Durango Hot Springs and Spa for a soak.
Grab a post-soak coffee and bite to eat from Hermosa Cafe, a local coffee shop and eatery, and explore downtown; browse Maria's Bookstore or 2nd Story Books.
For dinner head to Seasons Grill for some hearty American fare with locally sourced ingredients and end the evening with a sleigh ride. 
DAY 4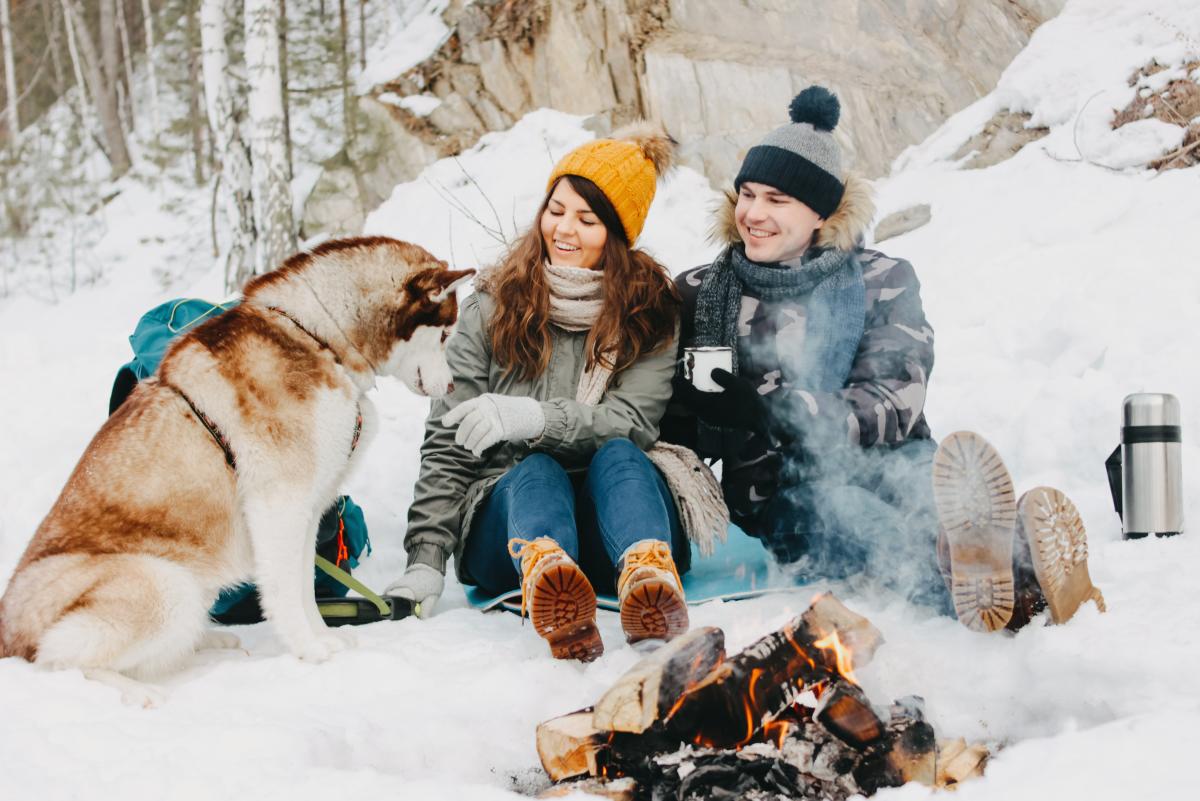 To start off the last day of your romantic getaway, grab a quick bite and coffee at Smiley Cafe, a cozy local coffee shop.
Head to the Durango Train and board the Polar Express to the North Pole! 
After returning from the North Pole, check out the Durango Roundhouse Museum and discover Durango's abundant train and mining history.
Afterward, take a walk down Main Street, grab a coffee or hot chocolate at Durango Coffee Company, and enjoy some window-shopping in our festive downtown. 
Top off your trip with a romantic dinner at Ken and Sue's with a cozy atmosphere, heated outdoor seating, and savory American fare. 
Download This Itinerary!