Durango is a hidden gem in the arts and cultural world with over a dozen mixed-medium art galleries and dotted with numerous displays of public art, all made by local artists and displaying Durango's rich culture and heritage.
With a breathtaking, inspiring landscape, and captivating history, Durango is the perfect spot to immerse oneself and appreciate art of all kinds. 
For an inspiring and creative Winter trip, we've created a four-day itinerary perfect for art connoisseurs and creatives of all kinds:
DAY 1
Start your artistic Winter journey with coffee at Animas Chocolate, a local coffee shop that always has a local artist showcase every month.
Then grab a bite to eat at Oscar's Cafe, touted as one of the best breakfast spots in town. After breakfast explore downtown making sure to keep an eye out for the 10-15 local public art installations.
Head to Nini's Taqueria at the base of Main Street for classic Mexican chow, local beer, and more local artist installations.
After lunch, tour the Fort Lewis College campus for student and local artist installments scattered about the campus.
Head back downtown to the Strater Hotel, an iconic and historic building from the old west, for dinner at the Mahogany Grille, an old west-style restaurant with American fare.
DAY 2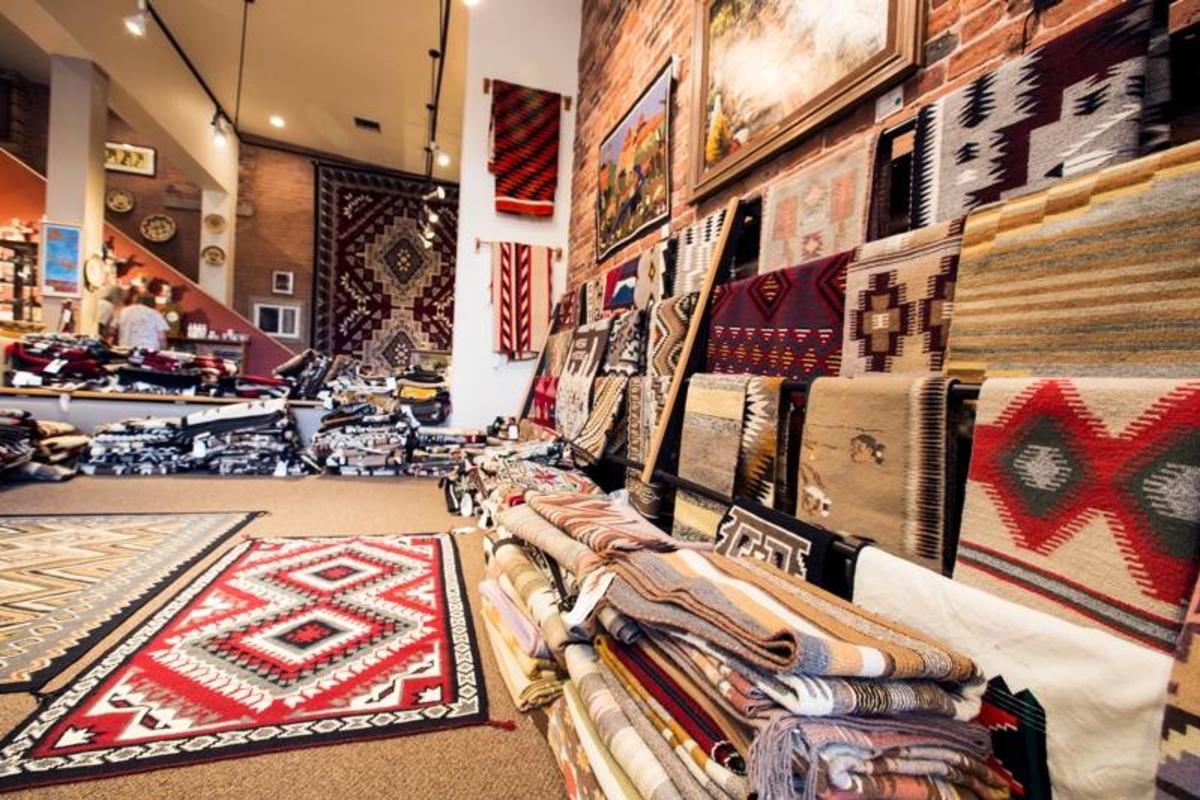 Start your second day off with some great cowboy food from the Lone Spur Cafe, a local favorite with a charming atmosphere. 
After breakfast explore one of the dozen art galleries on Main Street that display Native American artwork and artifacts, Contemporary Western and Southwestern works of museum-quality art represented in a variety of mediums. 
Keep the creativity flowing after breakfast and head to Get Fused! A local glass blowing studio and gallery where you can blow your own glass piece.
Take a break with a bite to eat from Carver Brewing, a local brewpub with great beer and pub grub.  
Take some inspiration from Mother Nature with an afternoon of snowshoeing at the end of the Colorado Trail near Junction Creek. Snowshoes can be rented from the Ski Barn on North Main Avenue.
Food can often be showcased as artwork, and dinner at James Ranch is just that, showcasing amazing, locally grown food with an innovative menu.
DAY 3
Start the day off with a hearty Southwest-style breakfast at College Drive Cafe. Afterward, explore some ever-changing and beautiful public murals scattered around Durango.
Take a walk along Third Avenue and enjoy the glistening snow, historic buildings, and architecture. Afterward, grab a coffee and a bite at the newly renovated Magpie's Newsstand.
Visit the Durango Arts Center a hub for community arts that hosts and promotes contemporary visual and performing arts, education programs, and many different exhibits.
Enjoy Durango's beautiful landscape and scenery with an evening sleigh ride in the Winter snow.
Finish the night with a dining experience at Eolus featuring an array of locally grown ingredients on a new American menu.
DAY 4
For breakfast, head to 81301 Coffee for burritos and amazing latte art. 81301 roasts their coffee in house and is one of a few cafes in town that can pour a swan in your latte, they also showcase local artists every other month. 
After breakfast, head to the Durango Silversmithing studio, also known as Four Corners Gems and Minerals where you can craft your own jewelry, learn about wire wrapping, and stone setting.
Enjoy Mother Nature's own art with a walk along the scenic Animas River trail with beautiful views of the mountains and surrounding scenery.
End your artistic mountain journey with dinner at Steamworks Brewery, a local microbrewery and eatery serving up bar-style comfort food. 
DOWNLOAD THIS ITINERARY